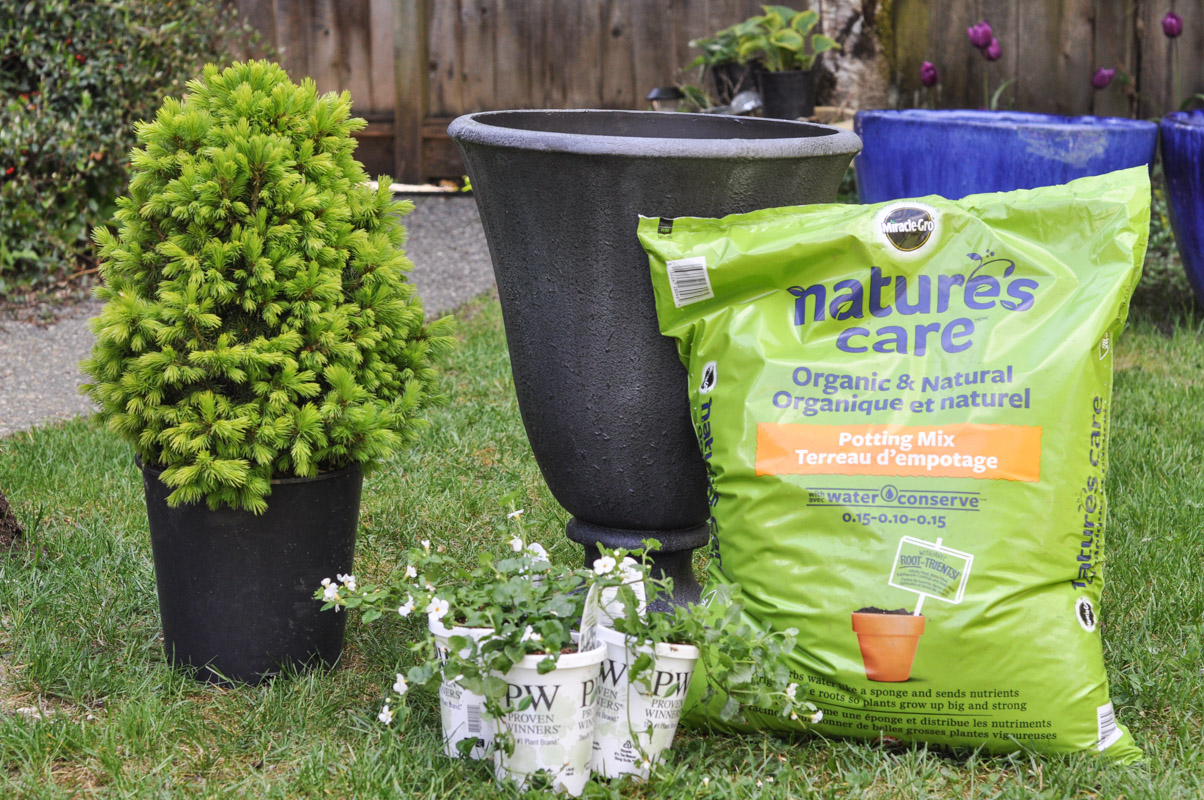 Don't forget to enter the giveaway at the bottom of this post!
Growing trees in planters can be tricky business. Trees often want to grow beyond their pots – either because of their roots or their height.
When I found these urn-shaped planters at Canadian Tire, I knew that they would look perfect with a dwarf shrub or tree as the featured plant. But what variety would suit them?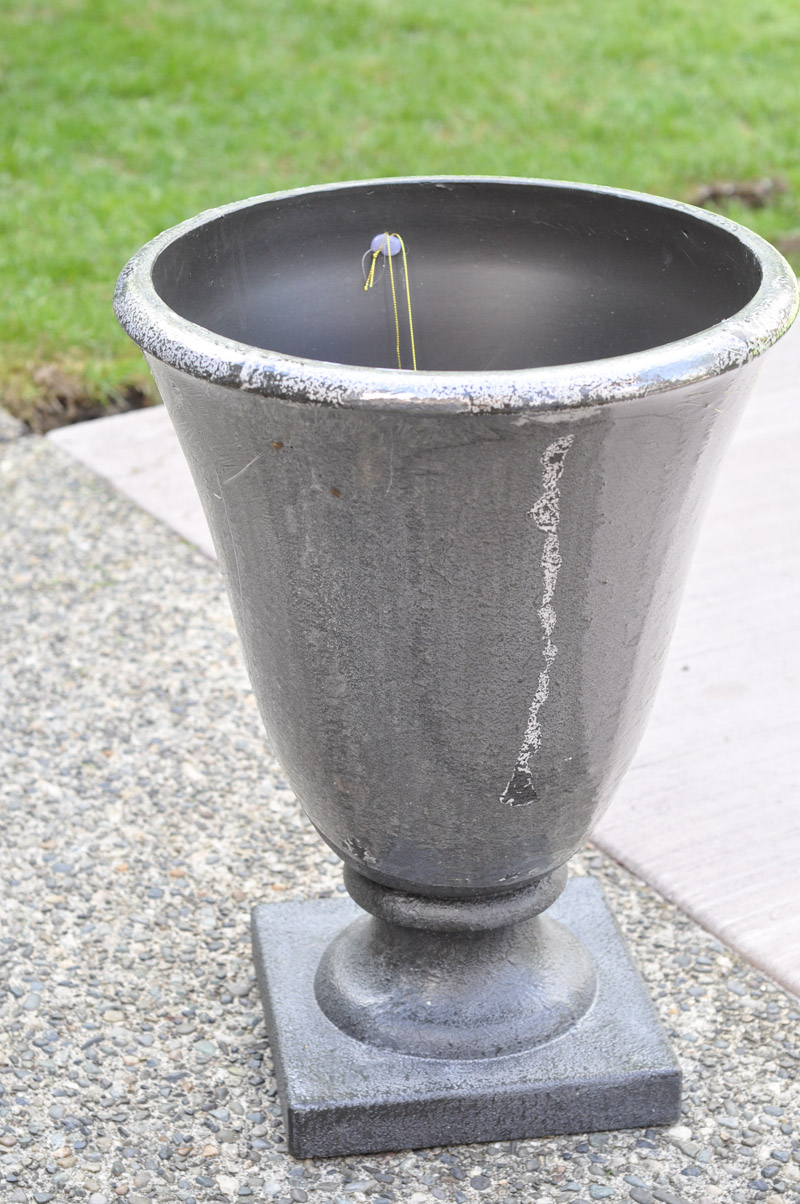 I settled on a pair of Dwarf Alberta spruces. They mature to a height of 6-8′, but can be kept trimmed down to a more reasonable height according to their planter size. They're also fairly inexpensive – I paid $16 for each tree at a local nursery.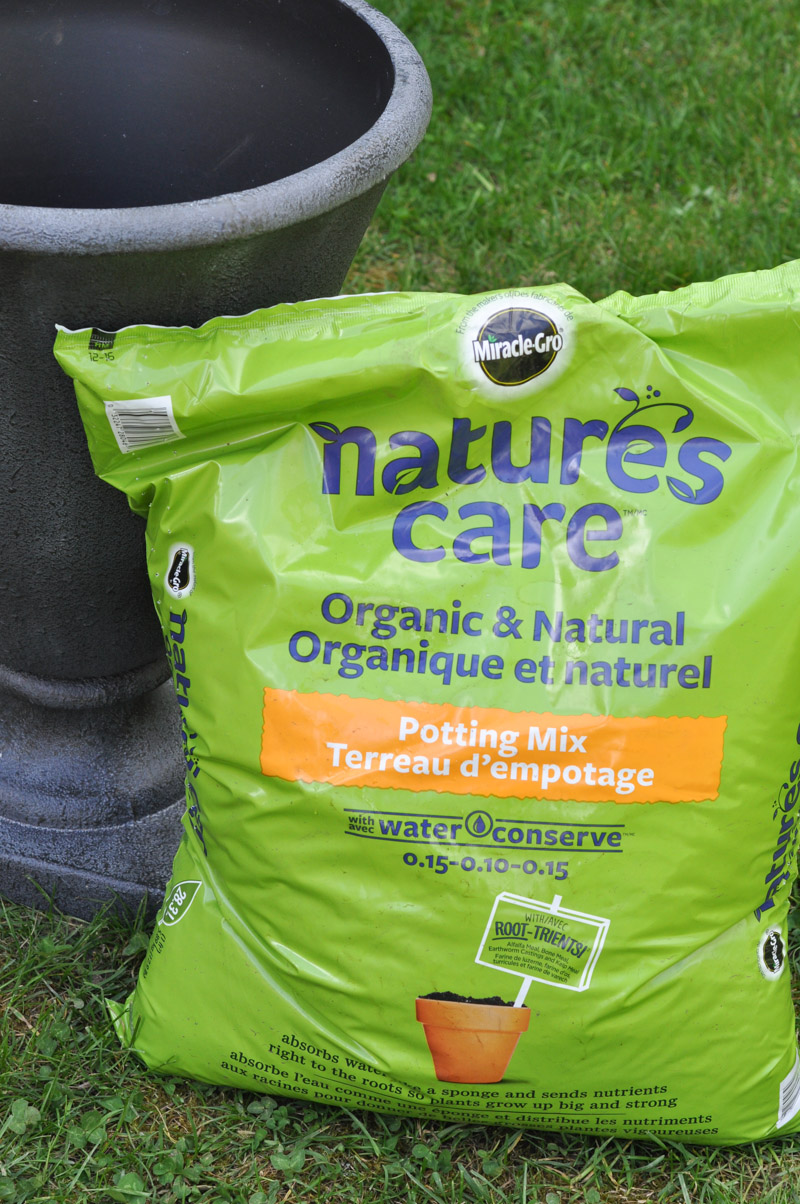 I'm very lucky to be working with Scott's Miracle-Gro this year. For this project, I grabbed a couple of bags of Miracle-Gro Nature's Care Potting Mix. I love that this potting mix is enhanced with organic materials such as worm castings, alfalfa meal and bone meal. Unlike garden soil (or dirt that has been scooped from the ground), potting mix is fortified with nutrients. Because this environment is a contained one, these nutrients will eventually be used up, and over the coming years, will have to be replaced with organic fertilizer.
Potting mix is also different from garden soil in that it is formulated to hold the correct amount of water while still allowing the soil to drain. Nature's Care potting mix contains sphagnum peat moss as well as perlite in order to find the right balance.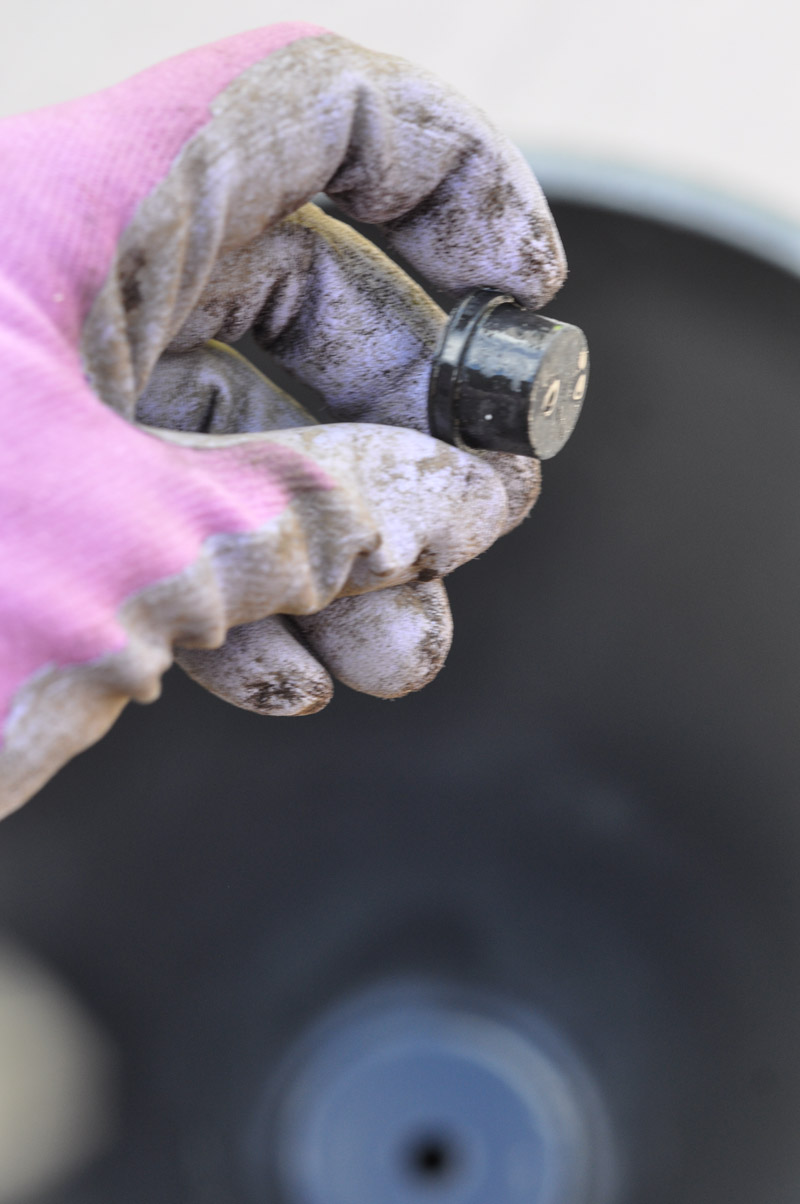 Speaking of drainage, I made sure to remove the plug from the bottom of the urn. So often, planters come without drainage holes! I don't understand why they're made this way. If your planter is without drainage holes, break out the cordless drill. Plants don't love to sit in their own filthy bathwater.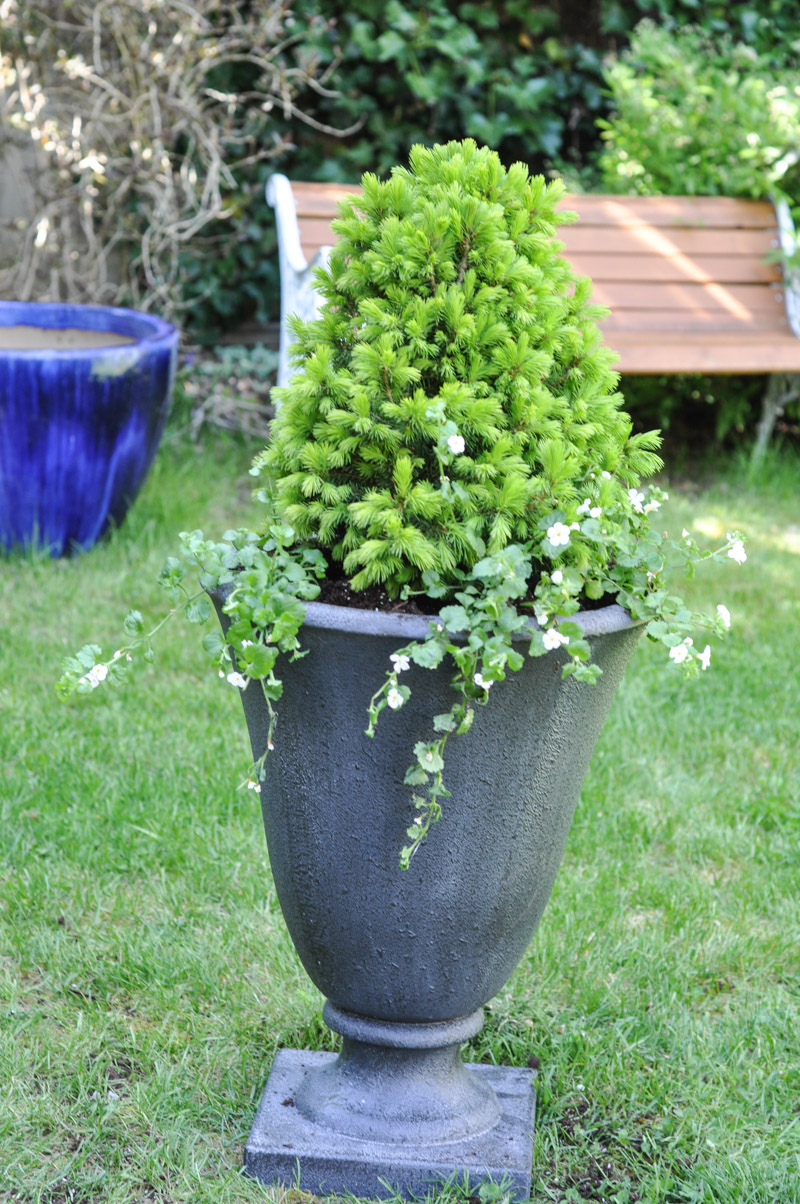 I planted the spruce in the centre of the pot and then surrounded it with Proven Winners' Snowstorm trailing sutera. I've used these little white fillers in a couple of planters this year and have been impressed with how full they get.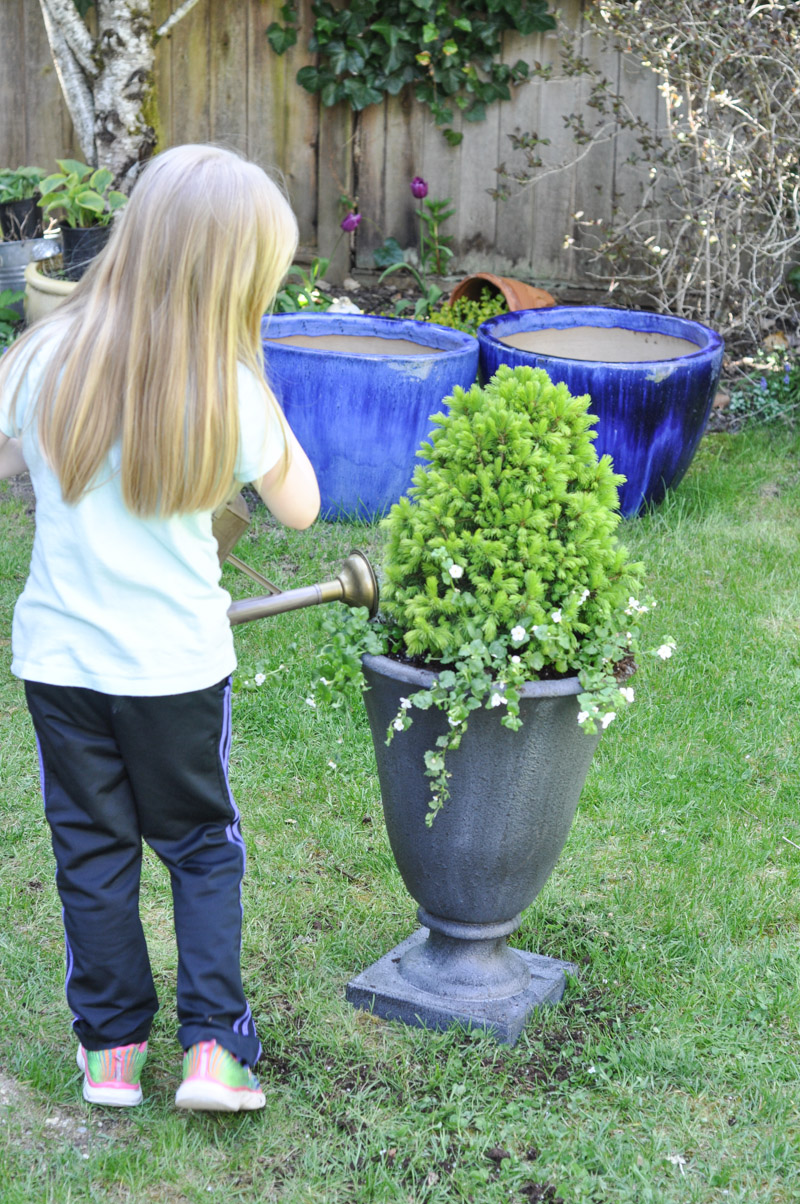 I count myself lucky that I have a kidlet that loves to water plants. Saves me a lot of work!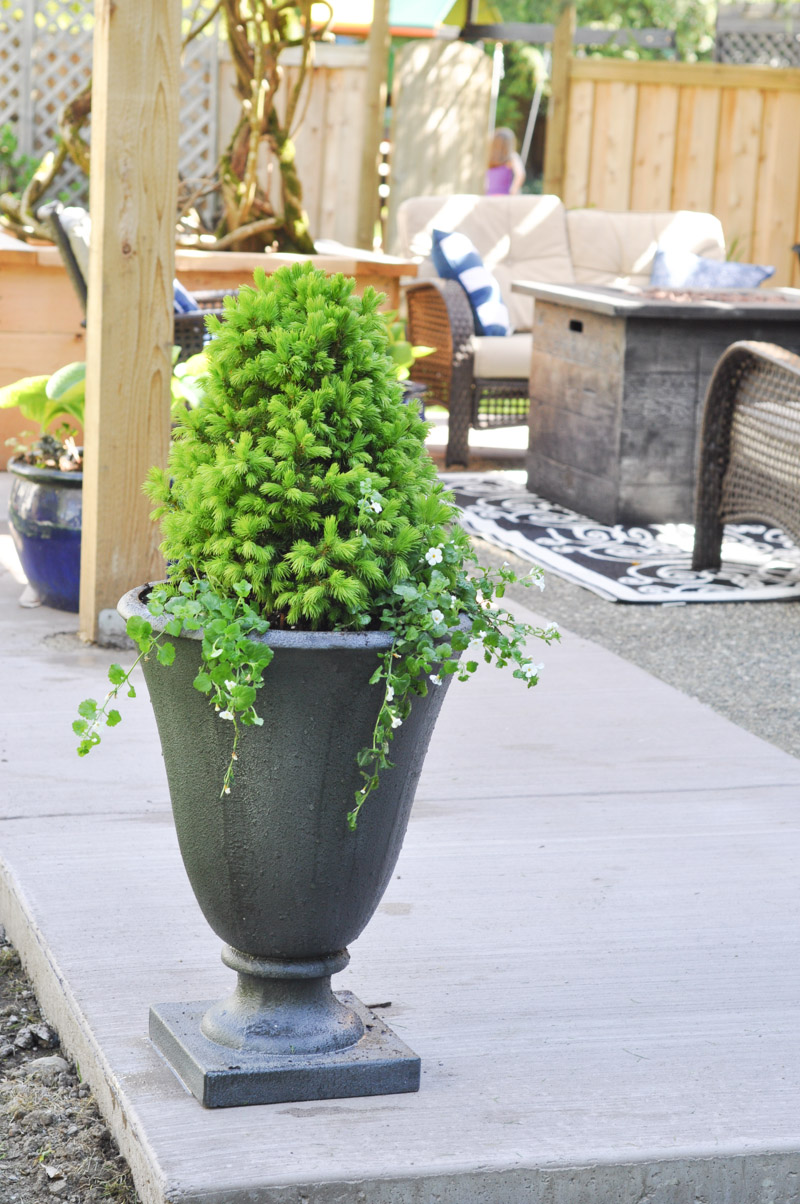 Here is what the planter looked like when I first planted it, over a month ago (in April).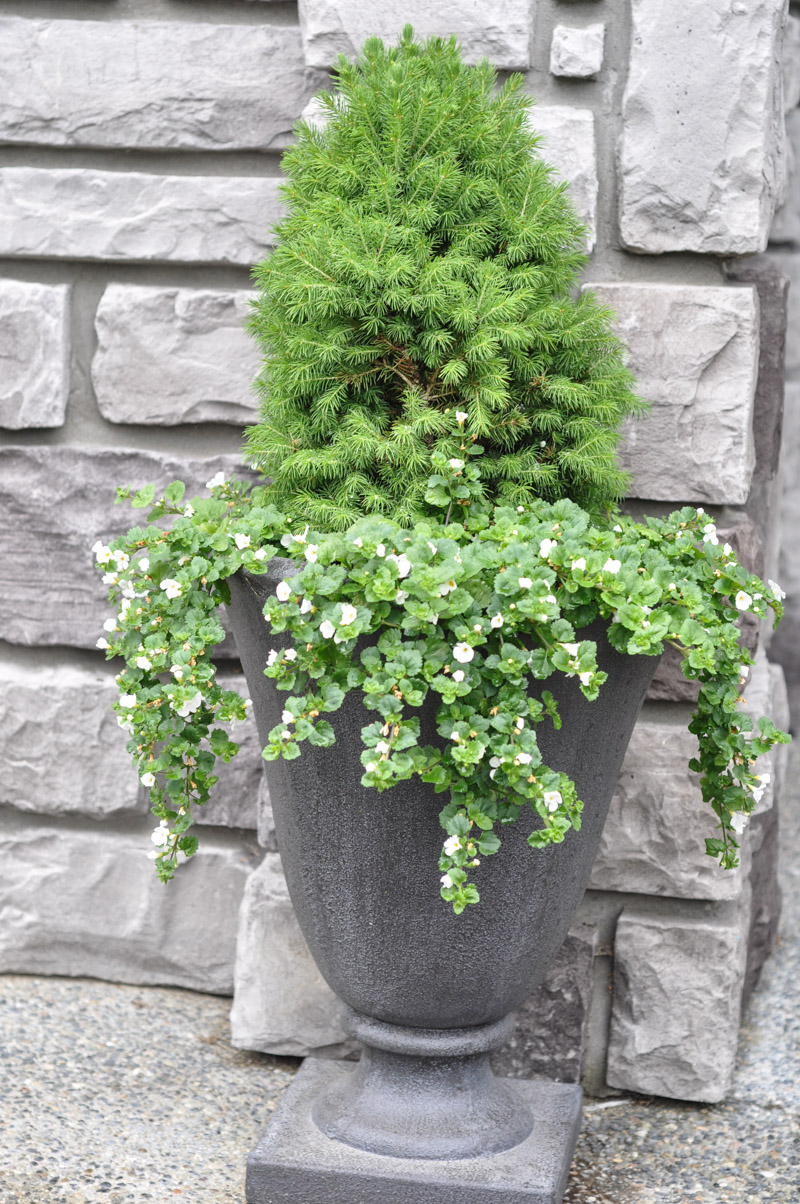 And here it is now! You can see that the sutera has spread beautifully, and is now trailing down the urn.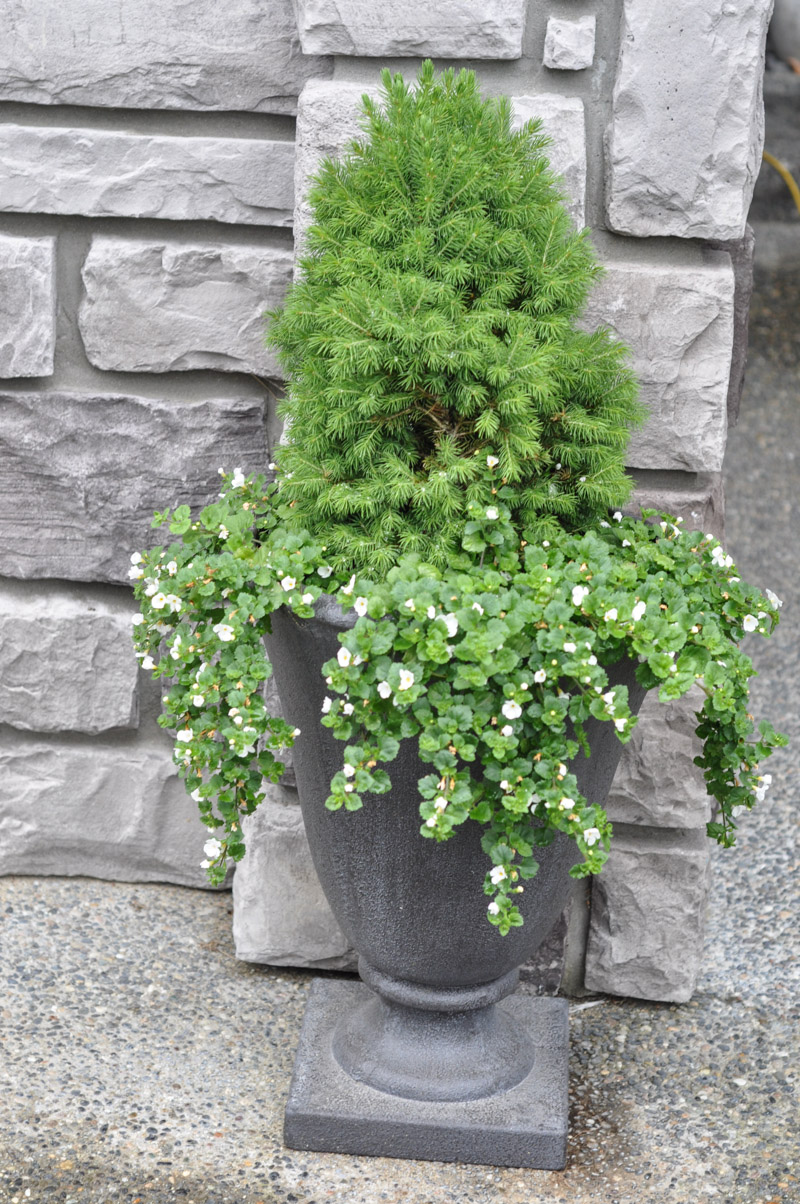 The pair of these planters flank either side of the entrance to our home.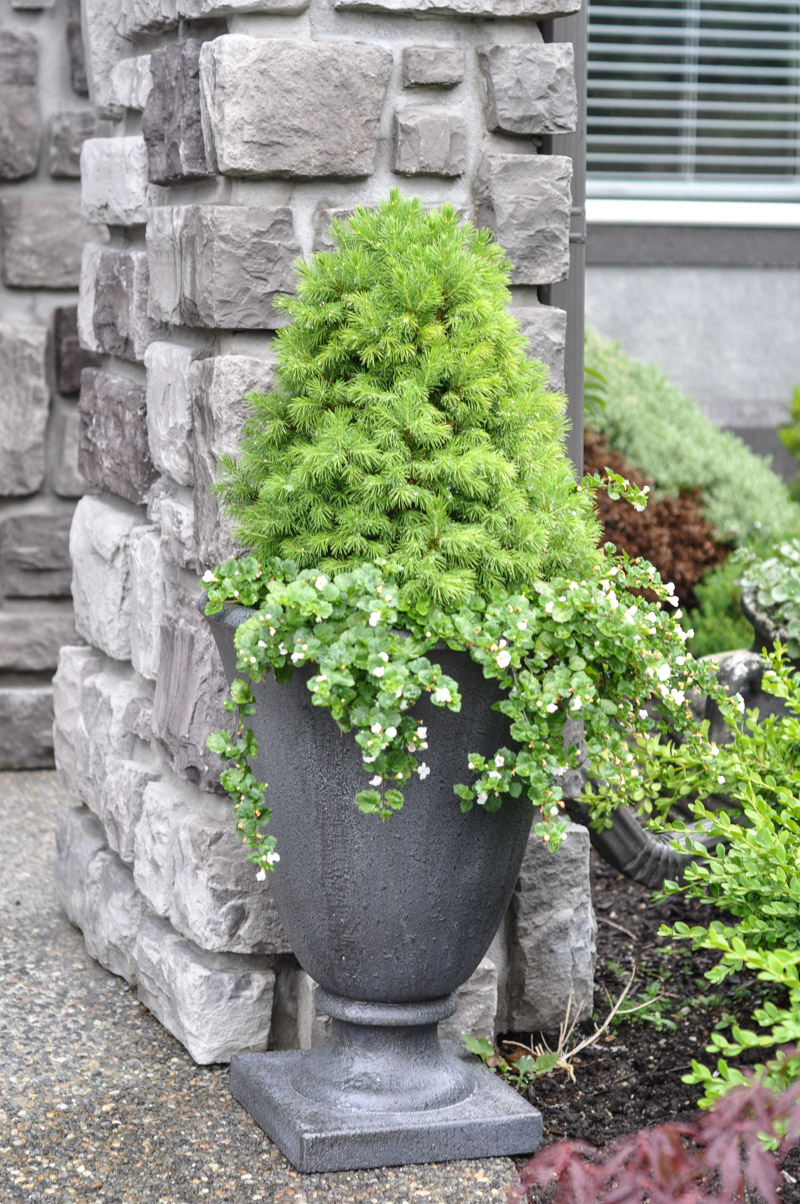 They're not the traditionally colourful planter of annuals, but I love the classic look they offer. The dwarf spruce will live on for years, and I will continue to change up the trailing annuals each Spring.
It's a Nature's Care Giveaway!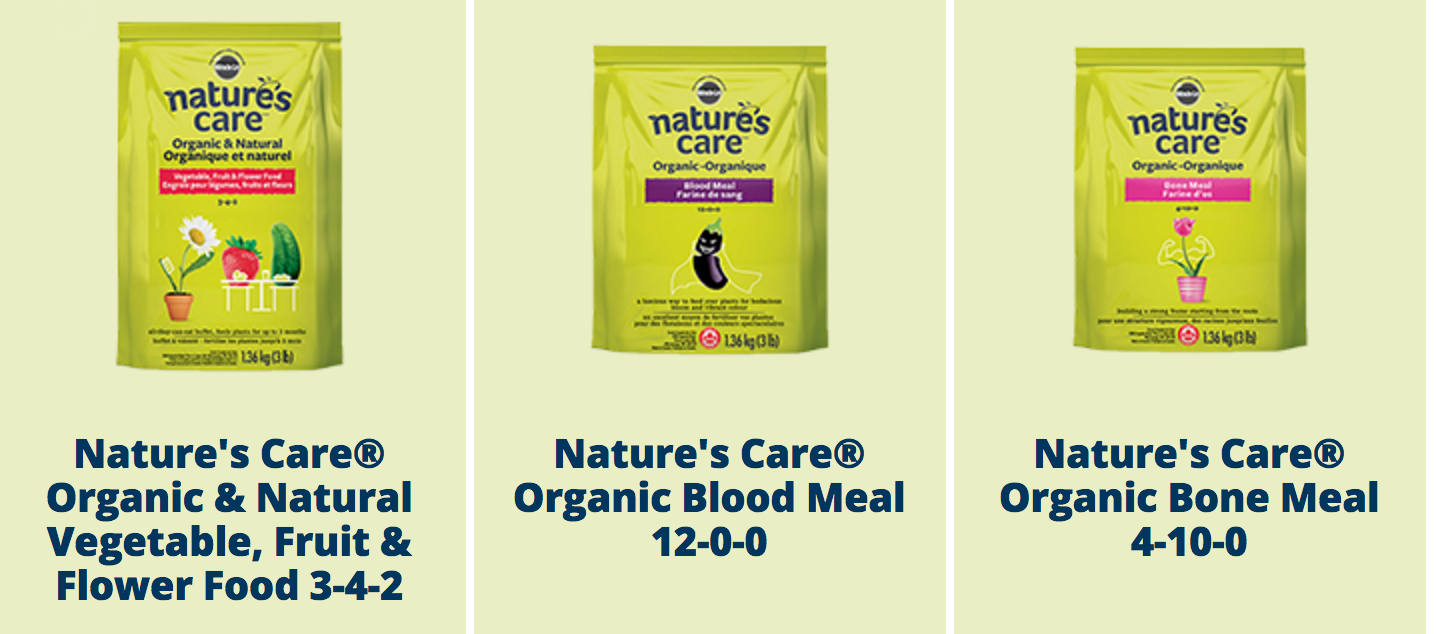 Scott's Miracle-Gro is offering an exciting giveaway for one lucky Suburble reader! Enter to win a Nature's Care Organic Prize Pack including one bag of Nature's Care Organic & Natural Vegetable, Fruit & Flower Food, one bag of Nature's Care Organic Blood Meal, one bag of Nature's Care Organic Bone Meal and a $100 gift card to Canadian Tire!
Add some colour and plant love to your garden – organically!
I've fallen in love with these products this year, and have been very happy with how my flowers and veggies have done with these products.
Giveaway runs from Sunday, June 11th to 11:59pm on Sunday, June 18th. Prize fulfillment is the responsibility of Scotts Miracle-Gro Canada. Winner must respond to notification email within 48 hours. Giveaway is open to residents of Canada; void where prohibited.