Tomatoes are the crop that I pour the greatest amount of energy into. It could be because they are often my biggest harvest. It might also be because I enjoy tomatoes in nearly every way you can eat them – off the vine, smashed into salsa, or cooked into a delicious sauce.
But really, I'm sure it's mostly because it's the crop that Mr. Suburble also takes the most interest in. And when someone is counting the number of red fruits that come into the house each day, you want to be sure that your basket is heaping full of those delicious little orbs.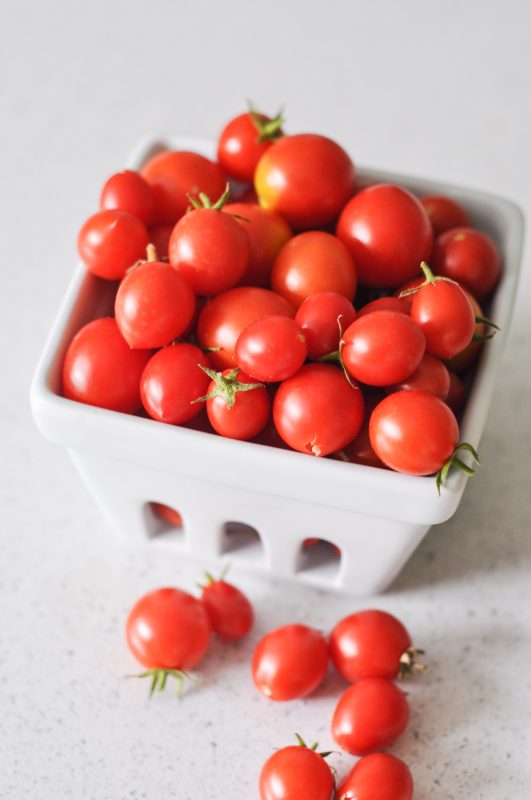 As a part of my partnership with Scotts Miracle-Gro Canada and Nature's Care, I've created a video sharing what I've learned (and yet, occasionally ignored) about growing tomatoes as a beginner. Like my mother used to say to me, "Do as I say, not as I do."
And this is because perfection is impossible, and sometimes tomato plants get neglected. Not every tomato plant gets to shine like a diamond. Some end up getting overwatered, or they get a fungus, or maybe their mom forgot about them in the greenhouse and they got a wicked sunburn. I'm sharing the nitty-gritty of my tomato experience this year, and how to avoid my failures.
I'm taking a step into the bold new world that is YouTube, and I've created a little video for everyone to see. This is me being brave. It's also me learning all about royalty-free songs that are available on the internet. Somehow I didn't think that tomato vines worked with electronica.
Maybe I'll save it for the next video.