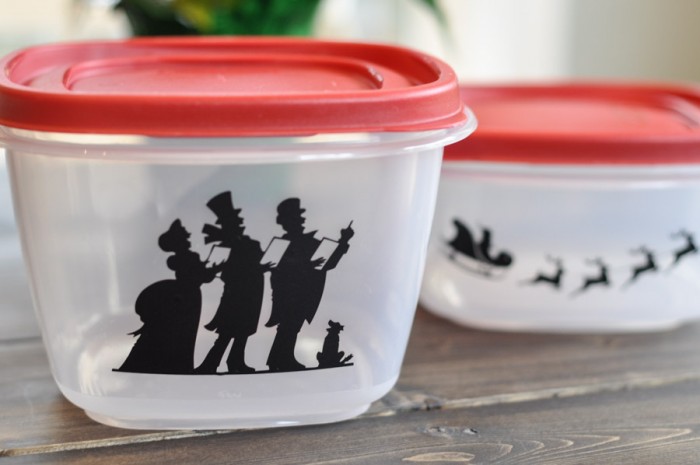 This year, I am SO in the Christmas Spirit. I think it has a lot to do with having our new home, and decking the halls for the very first time.
We're also really lucky to have fabulous neighbours on either side of us. They have been nothing but welcoming since we dumped our crap onto the driveway and said, "Okay. We live here now."
So when your neighbours are kind to you while you have a dumpster in the driveway, then non-stop work, sawdust and chaos…. you need to find a way to say thank you.
And I think that the fastest way to any neighbour's heart is through their stomachs. And their sweet tooth.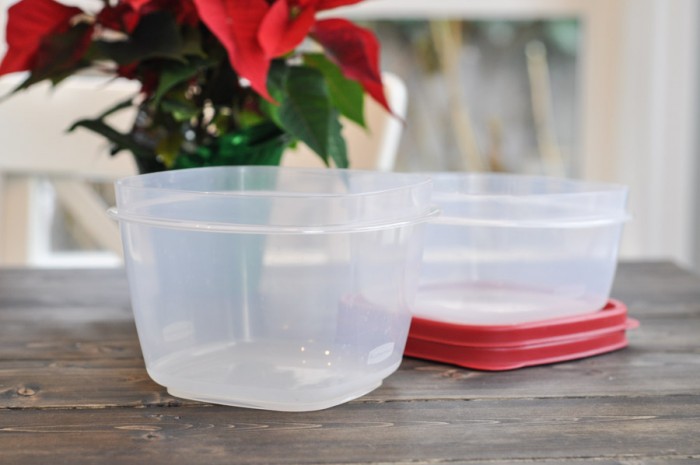 Lucy and I have been baking up a storm, and I knew that we had some to spare. I wanted to package it up nicely, but halted there. Should I use metal tins?!!?
They're synonymous with Christmas baking. But they're also cheap, flimsy, and oftentimes, not air-tight. Which means things don't stay fresh for very long. They're also supposed to stay on the counter, which means you can't pop them into the fridge or freezer.
Instead, Lucy and I decided to get creative. We grabbed some Rubbermaid containers with Easy Find Lids and got to work.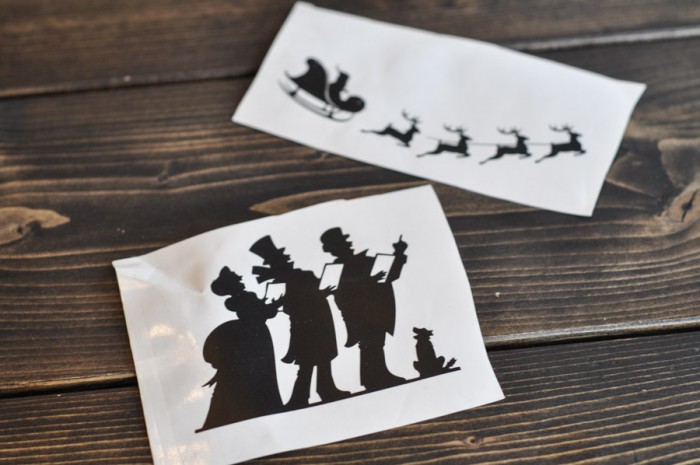 Using my Silhouette Cameo, I cut out some Christmassy silhouettes from adhesive vinyl. If you don't have a cutting machine, you can also use stickers or self-adhesive ribbon.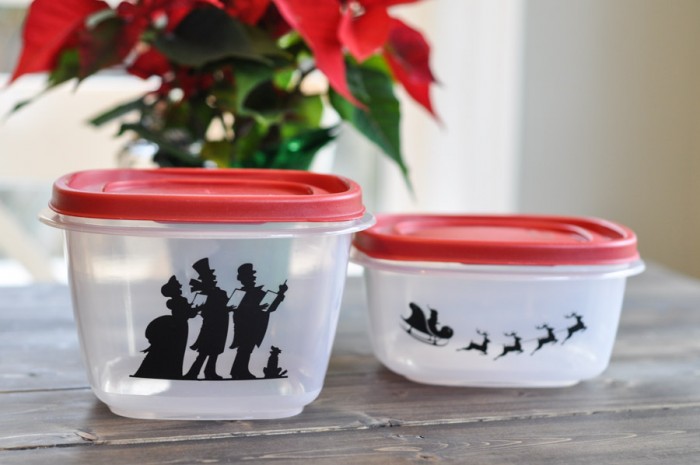 Instantly, we have our own version of "Christmas tins". Except that these ones are practical, can be used year round, and can be tossed into the fridge or freezer, should the gift recipient want to save the baking for a later date.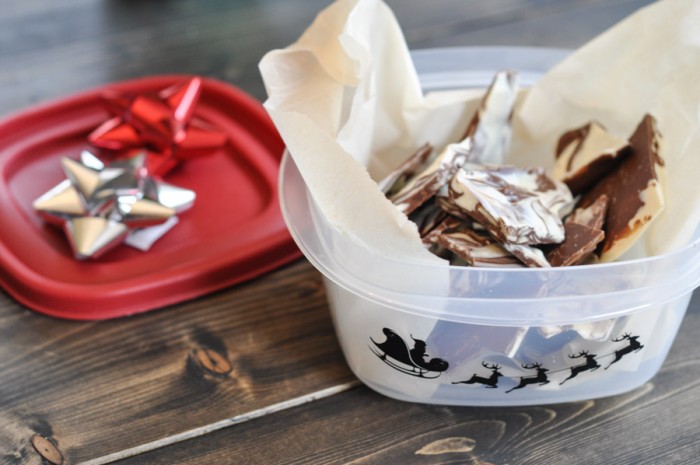 Lucy and I made chocolate bark, which really SHOULD stay in the fridge. This is perfect packaging for it, and the little Santa and his sleigh adds just the right amount of Christmas flair.
The Easy Find lid system is already in my house. I love that I can snap the lids to the bottom of the containers, so I don't have to do the "lunch-box hunt" every morning to find containers. From dip-size to sandwich-size, our drawer is chock full of these little red-topped guys.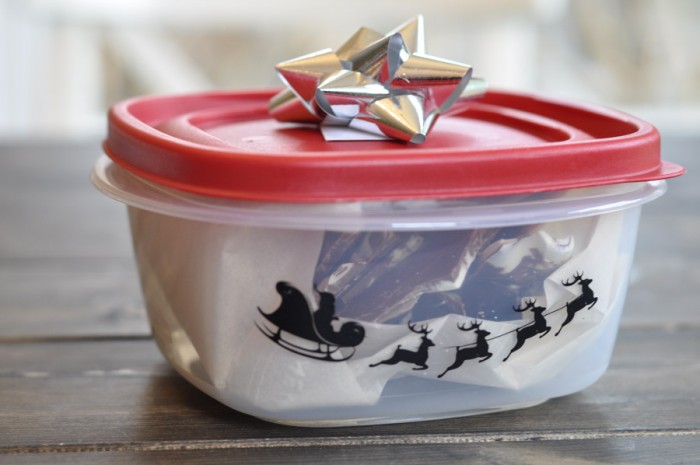 And when we gift these to our neighbours, I know that we're giving them something useful – from the inside out. Once Christmas is over, they can peel off the vinyl (should they choose to) and use the container all year 'round.
It's much better than a tin that has to collect dust for 11 months of the year, wouldn't you say?
Disclosure: I am part of the Rubbermaid Blogger Campaign with Mom Central Canada and I receive special perks as part of my affiliation with this group. The opinions on this blog are my own