This post is a part of a #myfavoritebloggers hop, featuring all-things-baby!
At the bottom of this post are some wonderful ideas for the wee babe in your life – check them out and get creating!
This year has been a year of babies. Not my own, of course, but ones belonging to my dear friends. And this is lovely for me, as I'm a bit of a baby junkie. I get my fix through the snuggles and bopping and swaying of other peoples' sweet little babes. Then I hand them off and grab the sticky hands of my preschoolers. It's a great way to keep "the fever" at bay.
Babies are also a great excuse to make things. A recent love of mine is putting witty little sayings on onesies.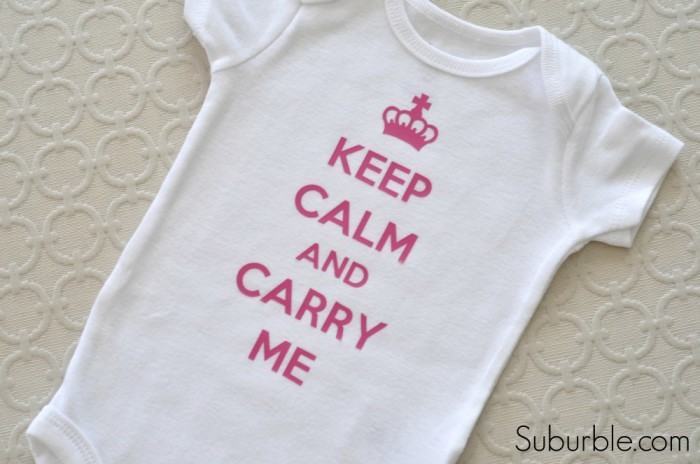 This was my latest creation. I used my Silhouette Cameo to cut out hot pink heat transfer vinyl. The crown is from the Silhouette Gallery and the text is in the free Keep Calm font. I've also created a free cut file for those who want to have the text ready to cut. You can download it here.
The "Keep Calm" trend is one of my favourites for gifts. And "Keep Calm and Carry Me" (a take on the WWII poster, Keep Calm and Carry On), reminds me of my own babes.
Who wanted to be carried all of the time. All. Of. The. Time.
Thank you, Mr. Baby Carrier. You gave me freedom.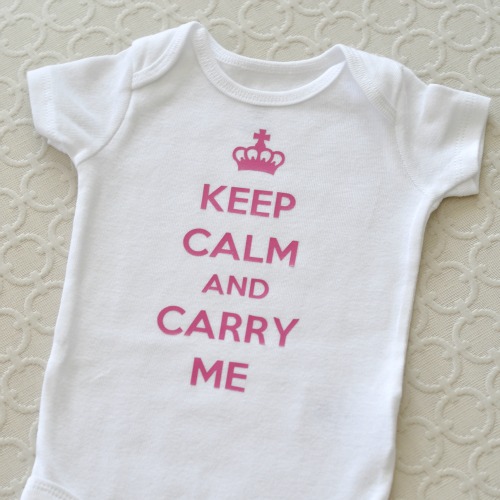 I can hardly wait to see this modelled by the newest arrival in our circle. And it also reminds me that I have a few more onesies that are still waiting to be jazzed up. I'm going to have to come up with a few more witticisms (as I've broadcasted this one all over the Internet – Ruins the surprise, no?).
If you've got a witty line that would make a new mama giggle, feel free to leave it in the comments! (I'll properly give you credit in the blog post where I shamelessly steal your idea and take a picture of it.)
Loving the baby-craziness? Visit these dear friends of mine and check out what they've created!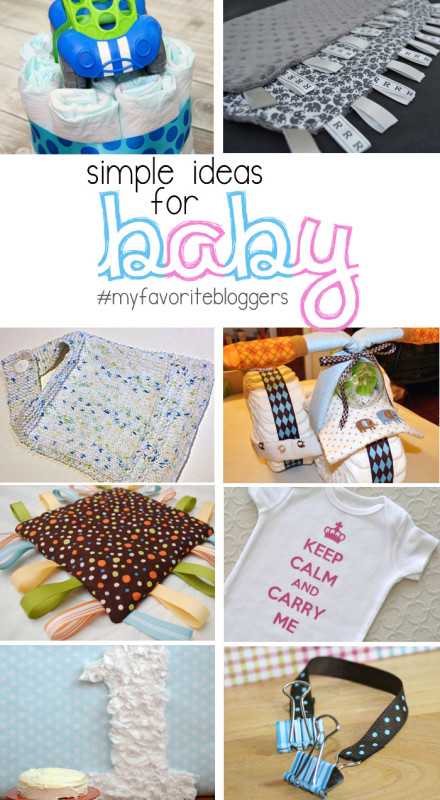 Don't Miss Another Crafty Moment in the Suburble 'hood. Subscribe!