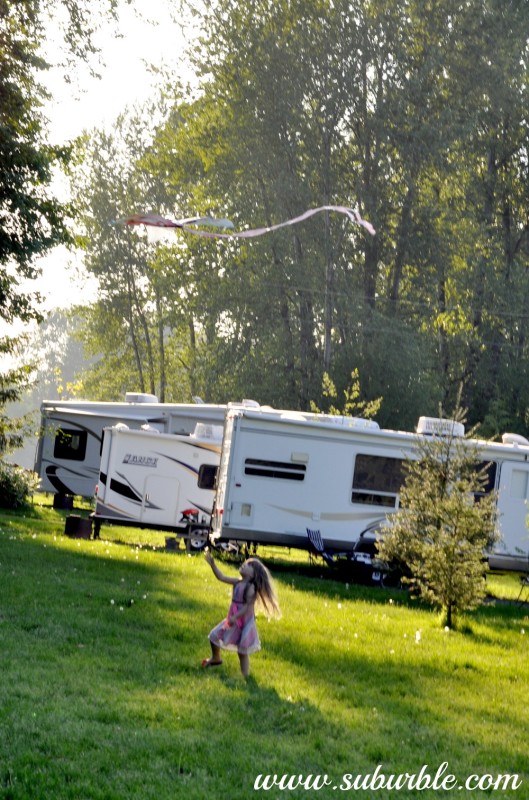 We just got back from our first camping trip of this year. We are dirty, disheveled, a bit damp (rainclouds can't seem to resist crashing a Suburble family camping trip) and tired. But we're also very happy. We had a wonderful weekend.
I will share all of the good, the bad, (and the forgotten things… like shampoo!?!?) once I've organized everything and feel like I can face a slightly soggy trailer. But for now, I would just like to wish a very happy (and slightly belated) Mother's Day to all of my peeps.
May your day be lovely. And happy. And as satisfying as getting your very first kite into the air all by yourself.
Happy Mother's Day, gang!