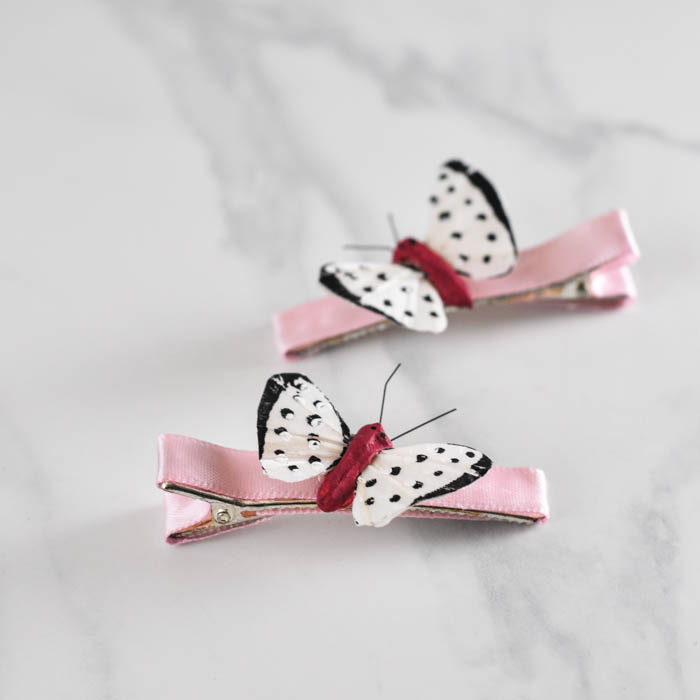 If you've got a kidlet like mine, you'll know the futility of putting barrettes into your child's hair each morning.
"These aren't going to be in her hair when I pick her up…."
And chances are, they're not. They've fallen out, or are dangling awkwardly from a tuft of hair. It's amazing how children can be completely unaware of an object dangling inches from their face… that would drive me NUTS!
When I discovered that these alligator clips – with their little metal teeth – will grip onto super-slippery hair and hold it, I was thrilled. So thrilled that I gussied them up and wrote up a tutorial on "prettifying" these handy little barrettes.
Head to Crafts Unleashed to see how I quickly – and inexpensively – jazzed up these alligator clips, and no longer sigh when I'm fixing hair in the morning.
I know I'm not the only one with a kid who has barrette-issues!