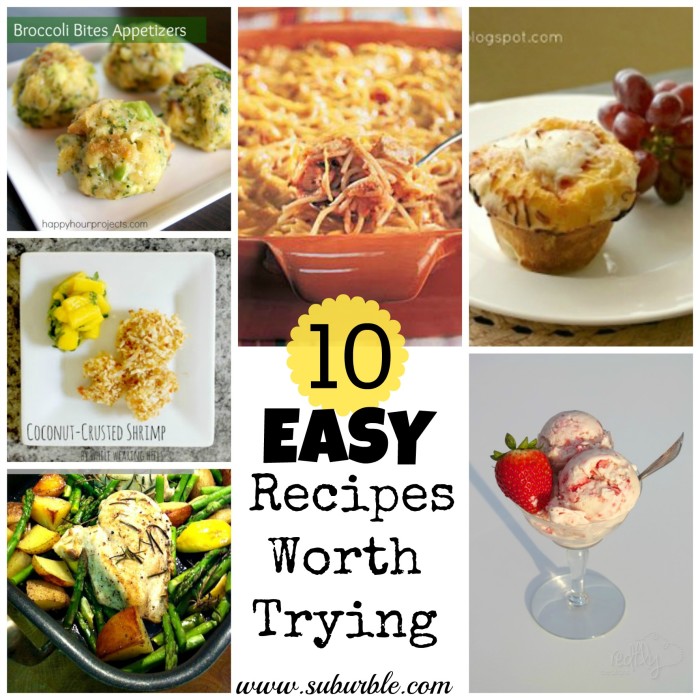 When I started writing Suburble, I wanted to have a place to share all of the different things I was trying. I wanted to try new foods, new crafts, new activities with the kids… and I felt like having a little corner of the internet where I could record the successes and failures of these "tries" would keep me motivated.
The thing is, I find my inspiration in many places – and not surprisingly, blogs are an incredible place to find ideas.
My dear friend, Leona, recently said to me, "You should put more recipes on your blog! I love recipes."
Because I couldn't feel any culinary inspiration coursing through my veins — I've been in a chicken rut these days. Hubby's pretty close to clucking, he's eaten so much chicken breast — I turned to Bloglandia. And suddenly, I realized: while I'm searching high and low for great ideas to try, why don't I share them at the same time?
And thus, "Try It" was born. Whenever I start hunting down some good ideas or inspiration, I will share the fabulous ideas that I find with you! I promise, I will not share ideas, recipes or projects that I would not try myself. Seafood is excluded from this list, as I know that I have a slightly uncultured palate when it comes to seafood – so those will slip past the Suburble Trying-Potential radar.
My first "Try It" features Easy Recipes. Now that the weather is warmer, we're staying outside longer, and as a result, I have far less time to prepare meals. These ten recipes have been gathered from some wonderful bloggers, and I think each and every one of them is worth a try.
And if you DO try them, let me know (or more importantly, the bloggeress who originally wrote the recipe know) how it went!
Click on the links or the images to visit the original recipe!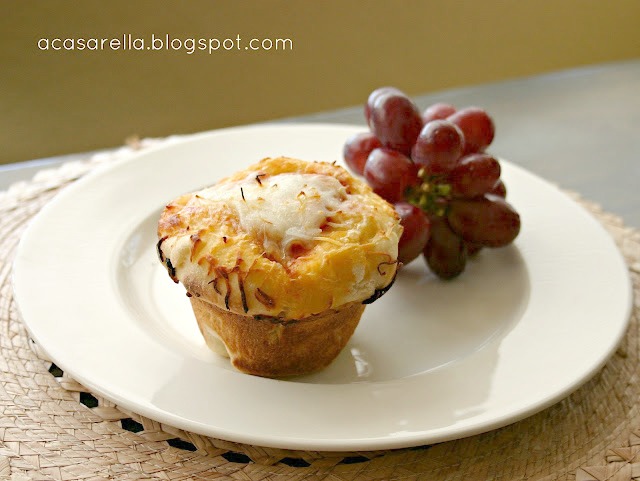 These pizza muffins made by Elena at A 'Casarella look absolutely divine, don't they? What a great snack, lunch item, or play date food fare!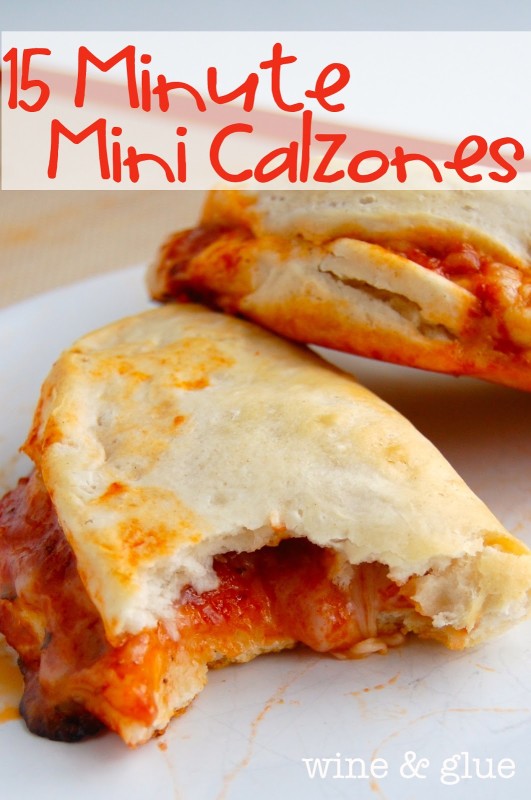 Lisa, from Wine & Glue, is a hilarious blogger with great taste in both food and drink. Check out these easy (and delicious) 15 Minute Calzones! Great for a meal in a hurry!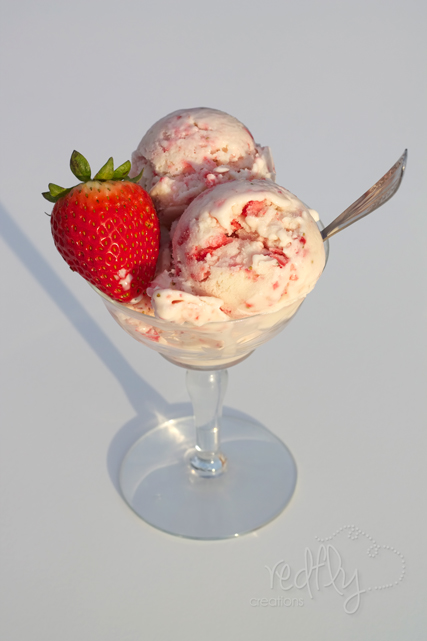 When I came across Melissa's Three-Ingredient Ice Cream recipe on her blog, Redfly Creations, I was absolutely gobsmacked. This is definitely something to be tried this summer!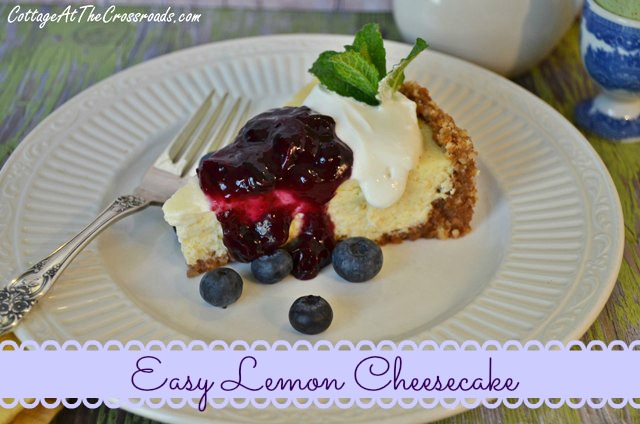 Speaking of your sweet tooth, how about a cheesecake? Jane's recipe for an Easy Lemon Cheesecake at her blog, Cottage At The Crossroads, looks so delicious. Use this one for a dinner party or for an afternoon tea.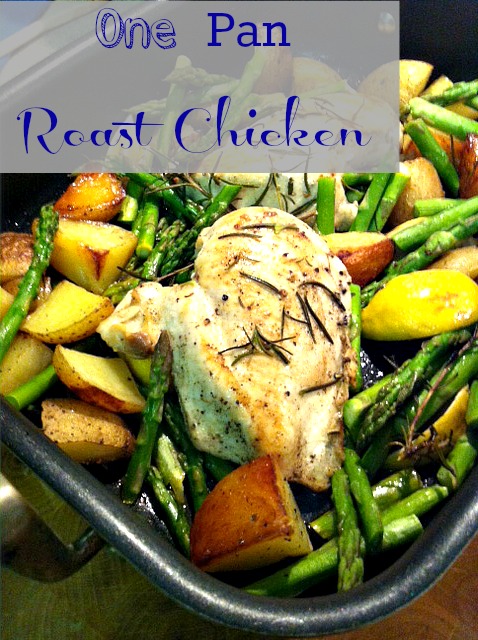 Danielle, from Two Little Superheroes, shares her one-pot roast chicken bake. A great meal for those nights where you don't have time to hover over a stove!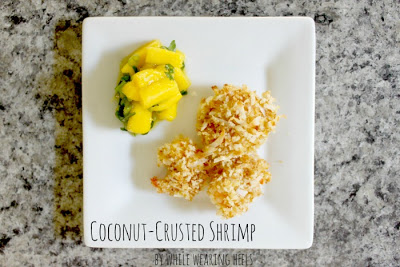 Amy, from While Wearing Heels, has a simple – yet impressive – recipe for Coconut-Crusted Shrimp. This would be a fantastic appetizer for a dinner party, or as a main with a side or two.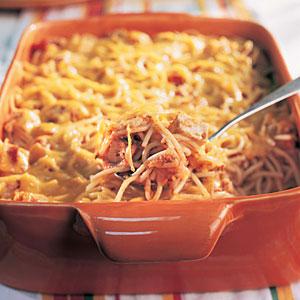 Shanna, from Restoration Redoux, has a fantastic recipe for Cheesy Chicken Spaghetti. It looks absolutely scrumptious, and she says it's a "tried and true" recipe in her kitchen!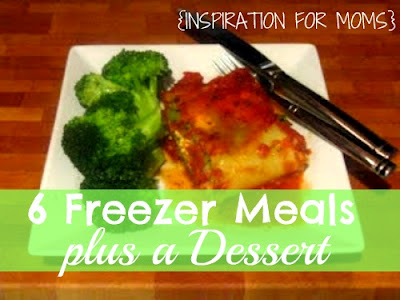 Laura, from Inspiration for Moms, shares not one, but SIX freezer meals and a dessert! These are great to have as back-up on those days where you just. can't. face. cooking a meal. I admit, I've had those days. It's nice to have something waiting in the freezer for you, instead of caving to the Take Out Monster.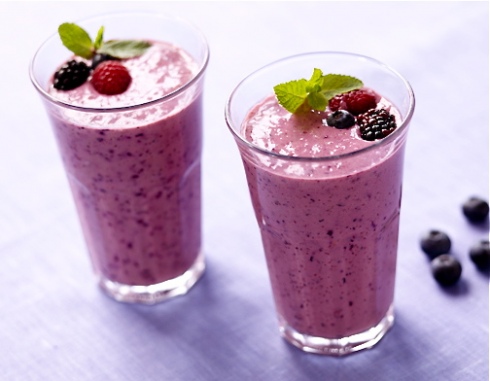 Julie, from Lilacs and Longhorns, has a delicious (and healthy) smoothie recipe to share. We are huge smoothie fans in our house. They're the breakfast of champions (and sometimes the snacks of champions as well)!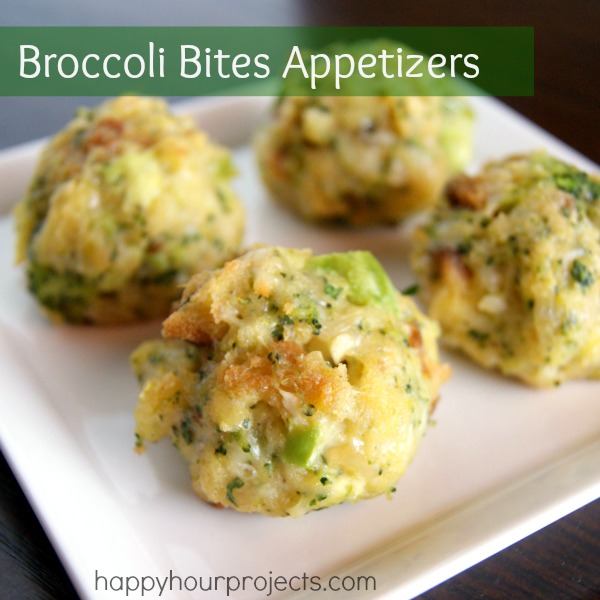 And last, but certainly not least, Adrianne, from Happy Hour Projects, has a recipe that will delight both grown-ups AND kids (and also help to get those veggies in)! She created these little Broccoli Bite Appetizers that will please at a party OR at a play date!
I'm so glad to be able to share all of the fantastic (and delicious) recipes that inspired me. Please, try them! Enjoy them! And then share what you think!
Follow Along!