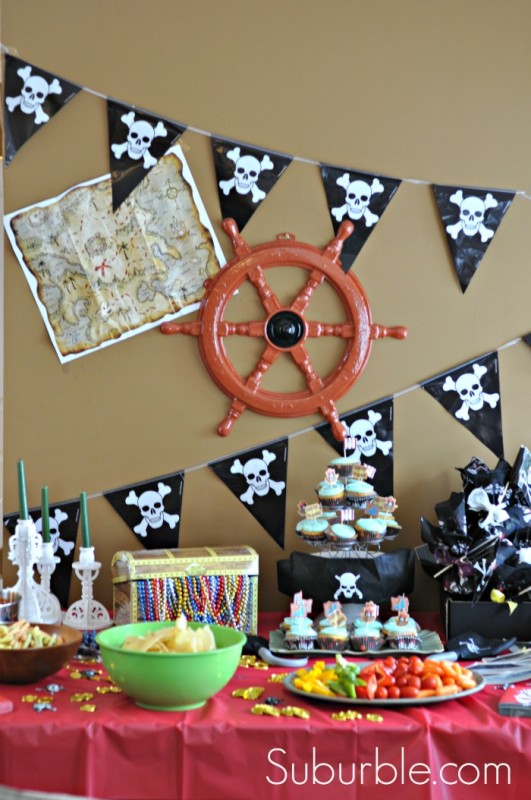 This month, we celebrated Lucy's birthday. I love a good party. It gives me a chance to go completely overboard and let my inner "Party Mama" run wild.
Though instead of renting yachts and $300 costumes, I skipped through the aisles of the dollar store.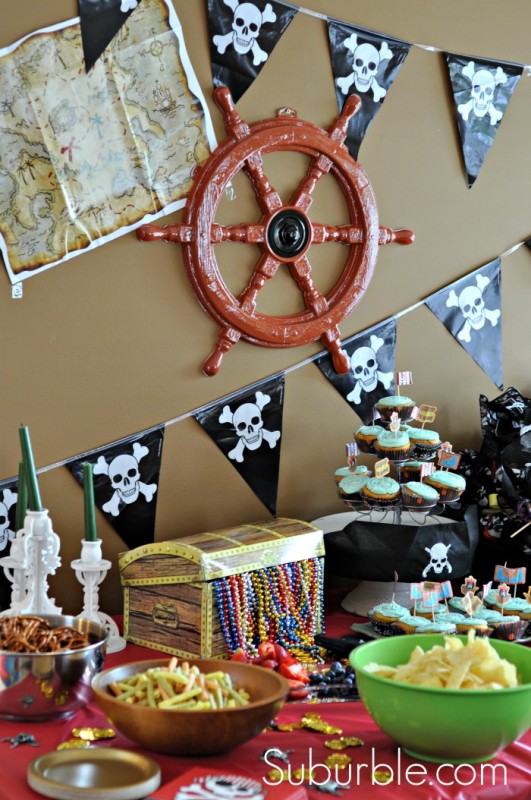 Lucy decided on a pirate theme for her birthday. She is obsessed with Jake and the Neverland Pirates, and constantly asked for a "Jake party". Once I realized that a generic pirate party would not only be cheaper, but also FAR easier to plan, I grabbed onto that idea and ran.
I ran all the way to the party store and picked up a few decorations. Then I stopped at Dollarama.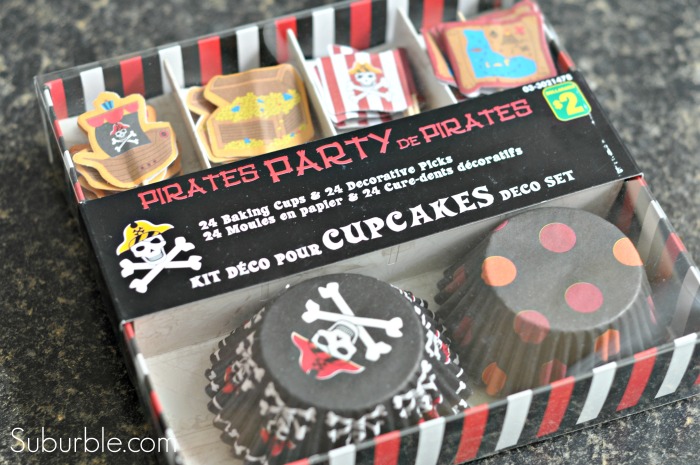 I love to put my own personal touches on parties, but sometimes, I can't argue when the price is right. For $2, I picked up a set of cupcake liners and toppers at the dollar store. Woot! Saved myself at least an hour of work and wrestling with toothpicks.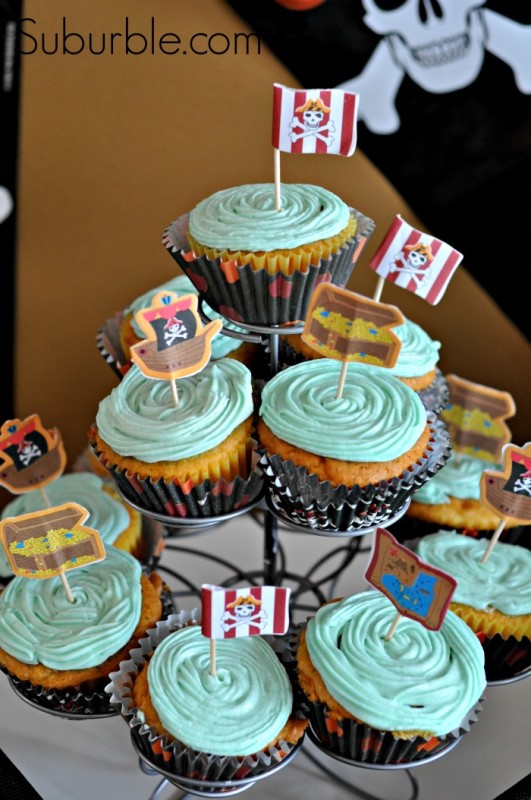 I'm learning how to ice cupcakes, as I'm sure you can probably tell that. If anyone has a great tutorial for icing cupcakes so that they don't look a hot mess, please send it to me!
Icing aside, aren't the toppers too cute? And $2!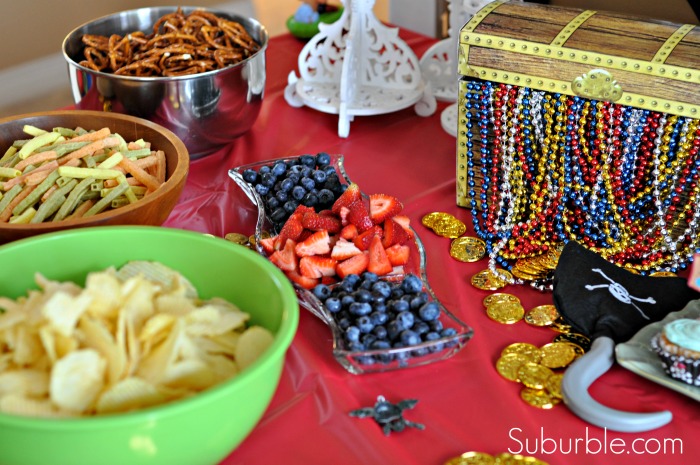 I bought necklaces and plastic gold coins from the dollar store and created a treasure chest scene on the snack table.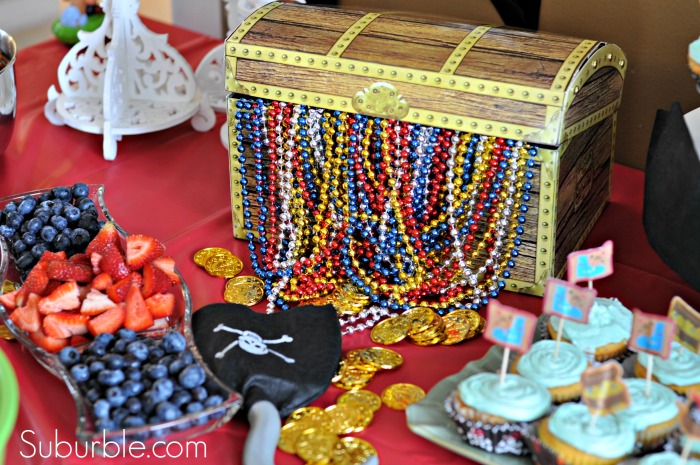 When we started playing our pirate games, this treasure chest held all of the prizes for the kids. It was a hit! (And it's also cardboard and folds down flat – no need to stress about adding to my party supplies hoard!)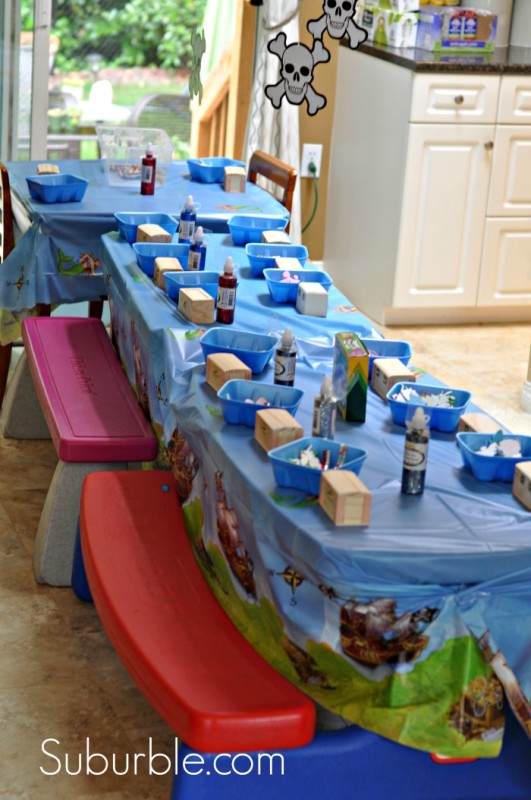 When our party guests walked into the house, they were greeted with a craft table. Yes, some of the bowls are cattywampus, but I didn't have the heart to straighten everything out for the picture. Lila was my extremely excited Party Planning Assistant. She was very serious about getting the craft table ready for the guests.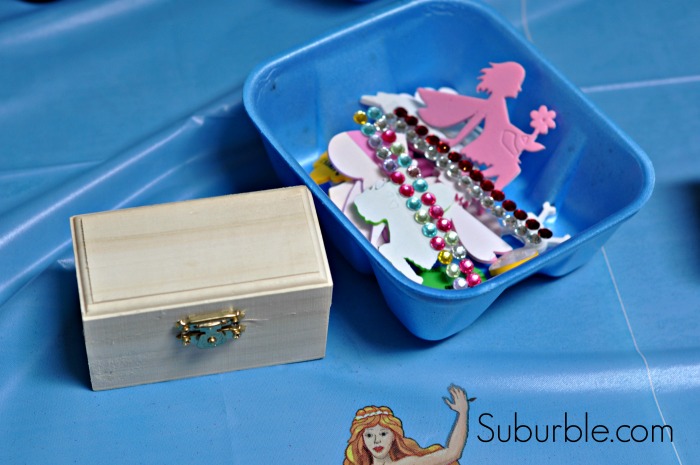 Each child sat down to a plain wooden treasure box and a little bowl (actually a styrofoam berry container – I could not bring myself to throw them out after berry season), full of stickers and jewels. All dollar store purchases!
I opted to have individual bowls of stickers only because the kids would sit at the craft table at different times. I didn't want anyone to miss out on the jewels or pirate stickers (or worse, have a meltdown due to "She has a silver button/skull sticker/fairy foam thing, and I don't!").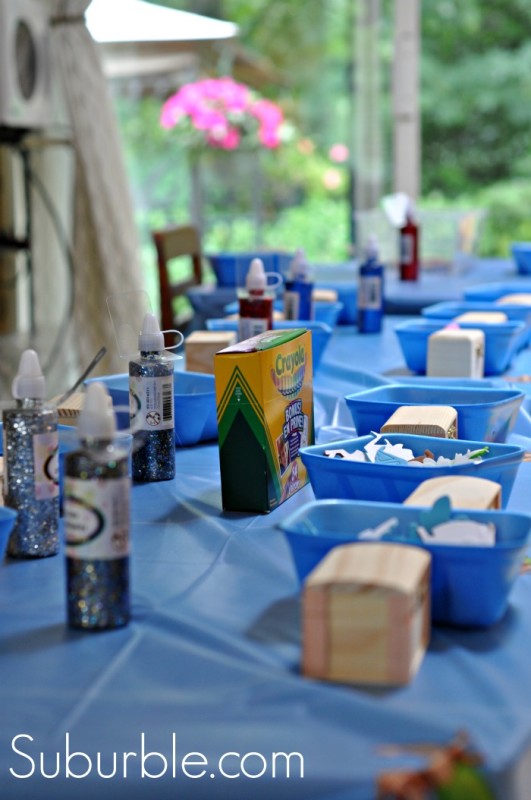 The middle of the table held communal glitter glue and crayons. Considering they were all tiny pirates, the kids were all very civilized about sharing – it went surprisingly well!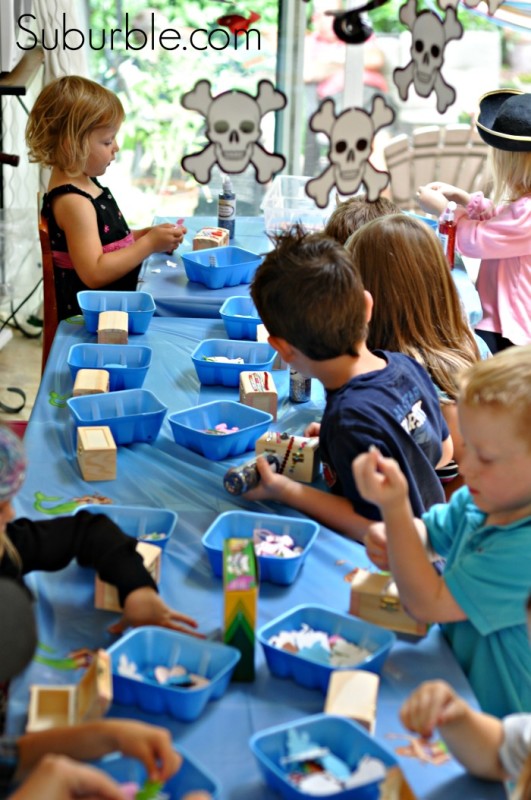 Kids were invited to sit and craft whenever they felt like it. Of course, mob mentality runs wild in the preschooler set, so most of them sat down and decorated their treasure boxes together. The finished products were beautiful! (And a bit gloopy – glitter glue is a favourite crafting choice with this crew.)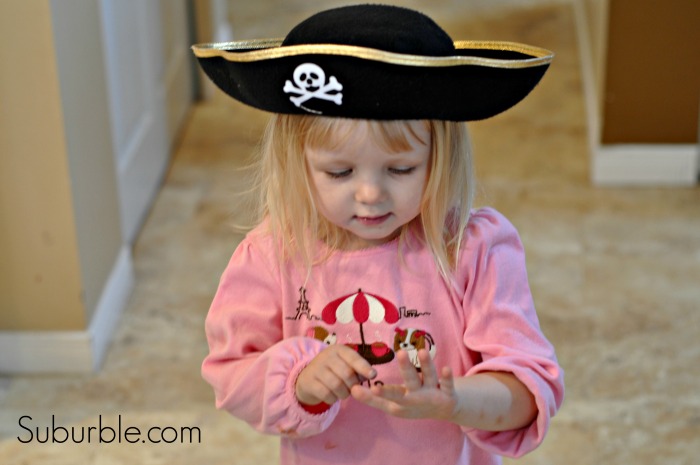 Lucy was tickled with the decor of the party. She wore her pirate hat for the entire event.
Here she is, counting how old she is now: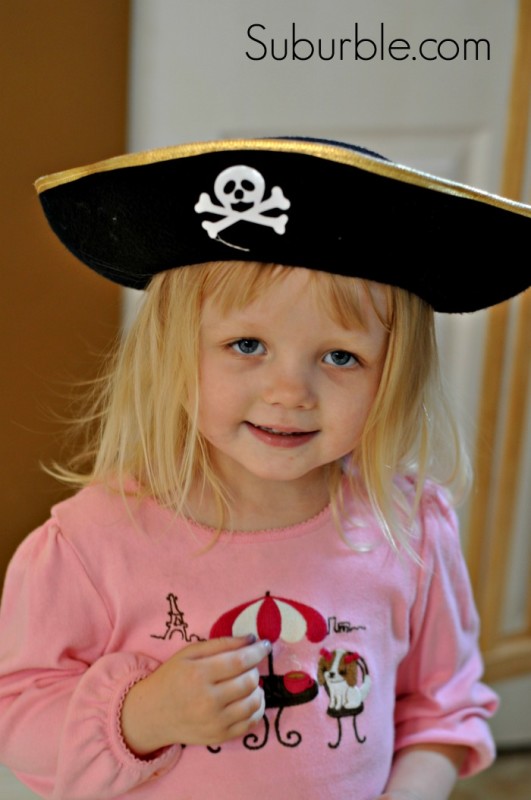 "I'm free years old!"
For the rest of this week, I'll be sharing other details of our pirate party as well as inspiration for more parties to come! Things are going to get very "arrghhh" and "me hartey"-ish 'round this joint.
Get yer eyepatches, friends. Don't miss any of our Pirate Party Week posts! Follow Along!