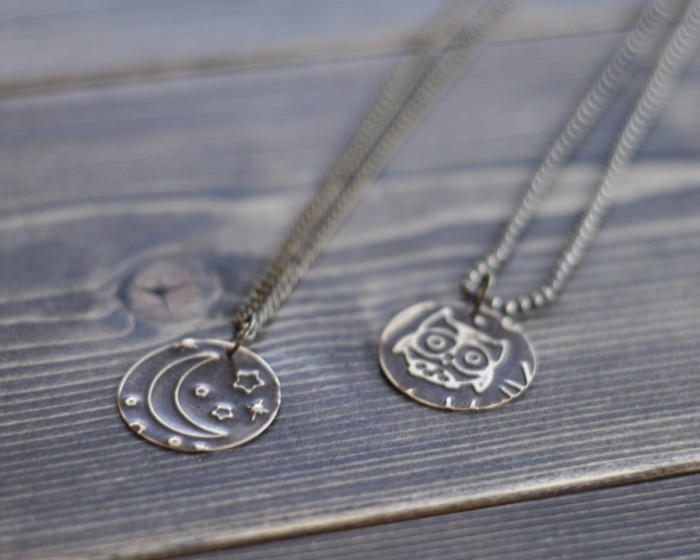 If you're a scrapbooker or paper artist, it's likely that you've heard of the BIGkick by Sizzix. It's essentially a heavy duty press that works with embossing folders and dies; in no time flat, you can die cut out shapes or create gorgeous embossing work on various papers.
I had been yearning for a Sizzix machine for a while now. I've seen some of the work that had been done by some of my fellow crafty friends.
Adrianne from Happy Hour Projects created these fabulous leather barettes using her Sizzix: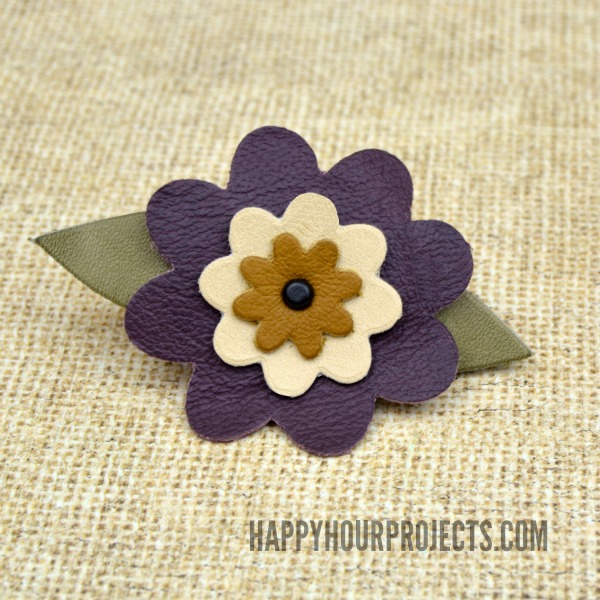 These adorable cupcake toppers from Melanie of Three Little Monkeys Studio instantly made me think about a certain birthday party that we have coming up next month: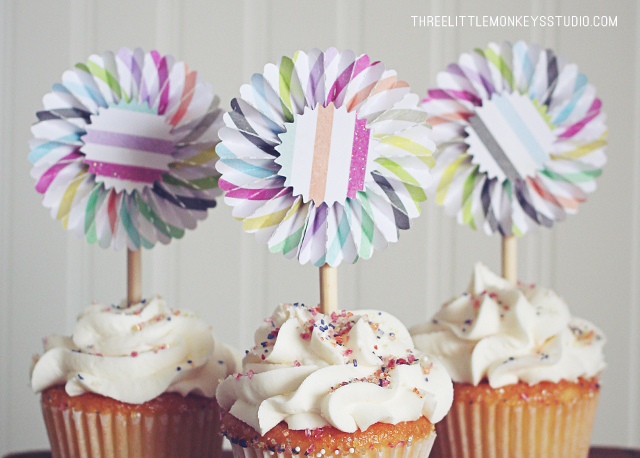 And Kadie – from Seven Alive – used her Sizzix to create a Hallowe'en shirt using heat-transfer vinyl.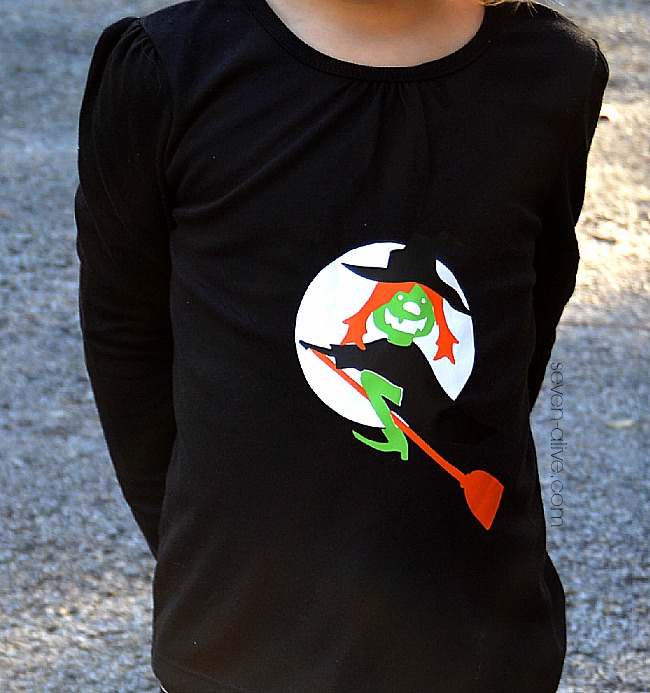 Can you see why I wanted one of these guys? It does so many things!
And then the Crafty Fairy showed up with a little present. Sizzix very generously gifted me a Vintaj BIGkick, for all of my cutting and creating fancies.
You may be wondering, "What is the Vintaj part?"
Well, friends…. Vintaj is jewellery! I know…. this machine can make JEWELLERY too!?!??!
It can. And it's ridiculously easy.
To make your own Vintaj Embossed or Etched Pendants, you will need:
A Sizzix BIGkick (I have the Vintaj Special Edition one)
A DecoEtch pad or DecoEmboss folder
A Vintaj copper blank
A copper chain
Two copper jump rings
A clasp
Jewelry Pliers (two pairs of flat-nosed works best for closing jump rings)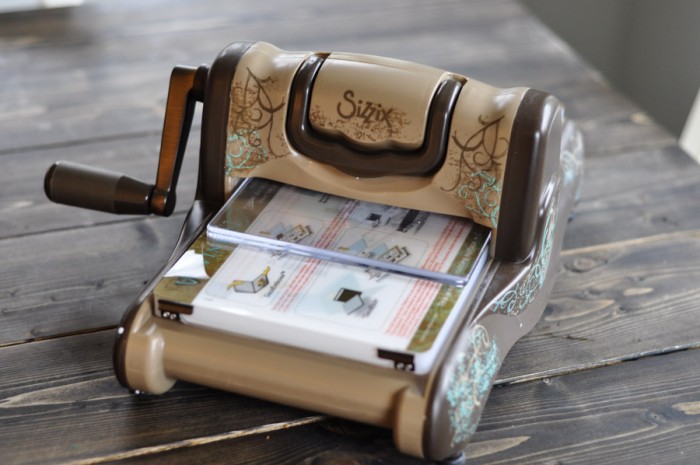 Here's a shot of my new baby. It is branded with the Vintaj jewellery colours and name, but in essence, it is the same machine as the traditional Sizzix BIGkick. I can cut various materials with Sizzix dies, and I can emboss paper with embossing folders.
I can also emboss metal. This is where things get really crazy!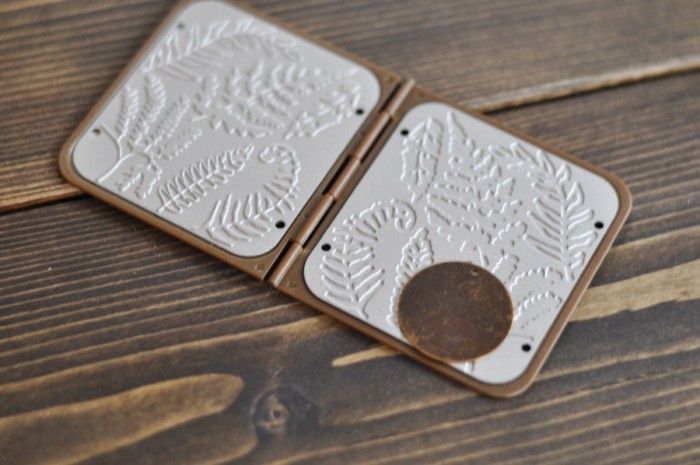 Vintaj has various embossing folders – called DecoEmboss – for embossing metal. By placing one of their 100% copper blanks on a specific spot on the folder, I will get that effect on the blank.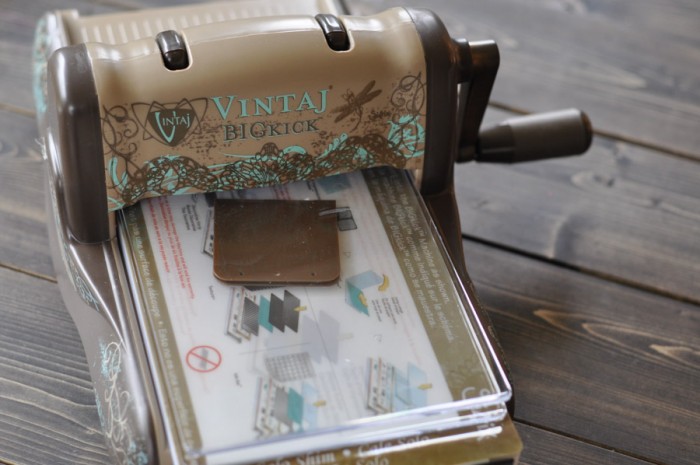 It's as simple as closing the folder, placing it correct side down (it's labelled – don't worry!) and then putting it in the "sandwich" of cutting pads. The pads sit on top of the BIGkick platform and move through the machine as you crank the handle.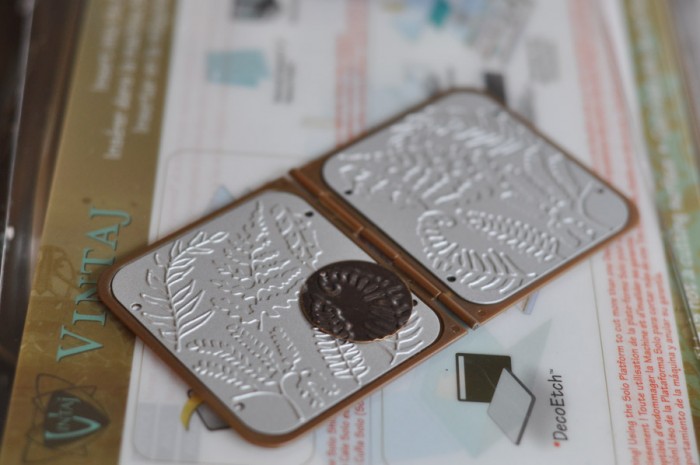 Remove the folder from the cutting pads and…. you've done it!
Do you see how COOL that is! I was jumping all over the place, grabbing Mr. Suburble's arm."I embossed METAL. Do you SEE this!?!?"
Non-crafty men are interesting counterparts to their crafty partners.
Mr. Suburble gave the appropriate, "That's pretty awesome…" and then once I had fully explained how exciting this was and how I'd never done anything like this before…. he wandered away.
I shrugged and got back to work.
There are those who love to craft, and those who marry them.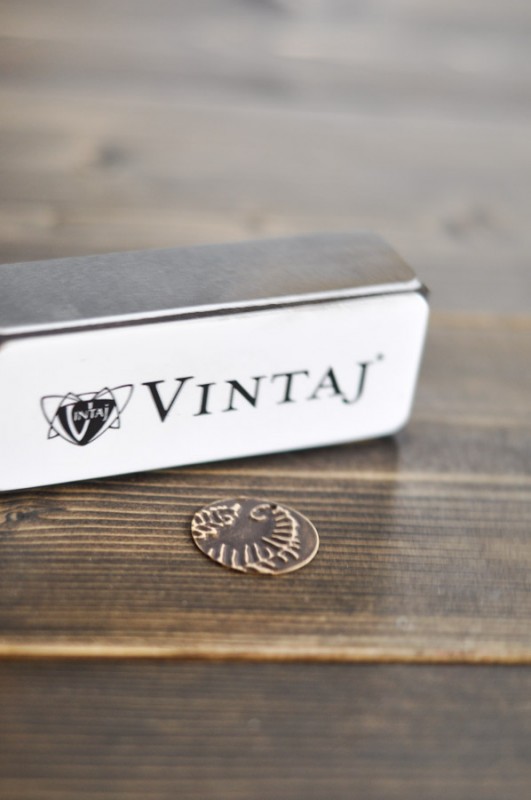 A "reliefing block" is a fine sanding block that can be run over the embossed copper blank. It instantly highlights the details of the image.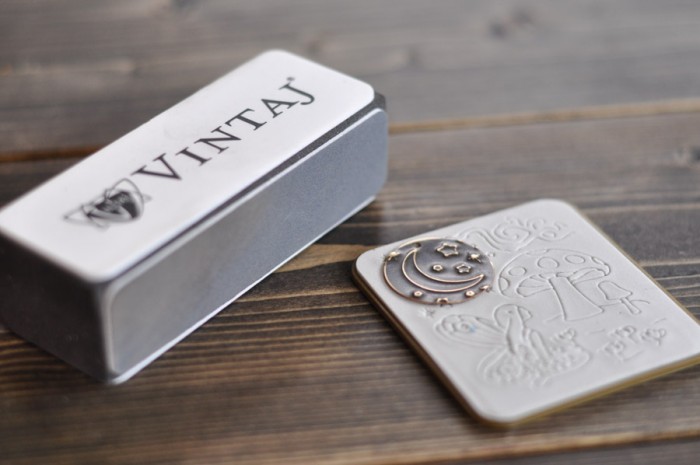 The same effect can be achieved with the DecoEtch plates as well. Instead of embossing – where both sides are pressed and there is a negative image of the other on the opposite side – this process in one sided, but still creates a beautiful result.
When I first took the DecoEtch plate out of the package, I was skeptical. This is going to ETCH metal?!? No. How could it?
It did. And in about 10 seconds.
It turned out so pretty!
Speaking of "negative image" – back to the DecoEmboss embossing folders – you can also use the reliefing block to highlight both sides of the blank.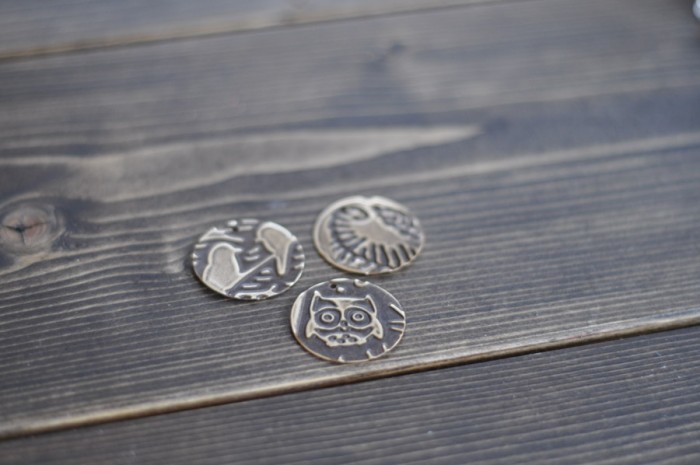 In this little trio, you'll recognize the fern from my very first 'go with the Sizzix. But, instead of the fronds being raised, I flipped the blank over and sanded the opposite site.
I actually prefer it this way, and will wear it with this side facing forward.

I attached two copper jump rings onto the blanks (which come pre-punched) and then slipped them onto chains. You can guess who walked into the room at this time.
Lila immediately reached for the owl. "Who is this for, mom? Who'd you make this for?"
I looked at her shining eyes and thought, "Why not?"
Lila is now the proud owner of an owl necklace that she adores. Lucy chose the moon and stars.
These blanks were very easy and quick to make. But they're only the beginning. Using layers of shaped blanks and various connectors, you can create some really spectacular pieces with the Vintaj DecoEtch and DecoEboss lines.
And you can paint them! Gah! I can't wait!
This is going to be a whole new world for me.
If you're dying for your own Sizzix BIGkick and want to craft along with me, take a gander at all they have.
I'll warn you: there are a lot of amazing things waiting there for you. I can't wait to emboss and layer some of their shaped blanks (like this one).