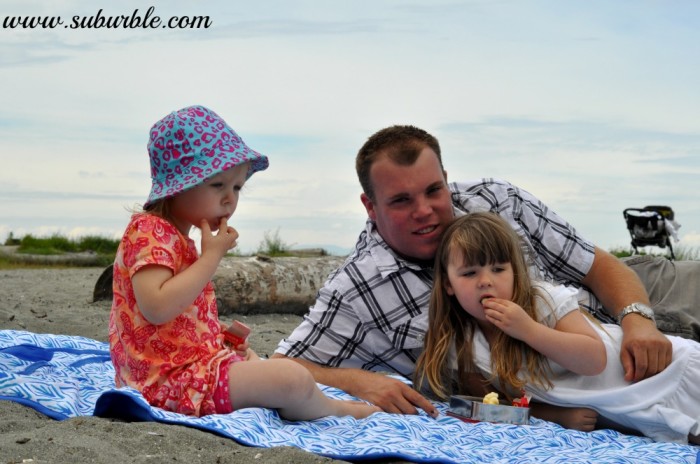 The other night, I asked Hubby if he wanted to remain completely anonymous on the blog. Before this post, he was kind of like "Wilson" from that old-school t.v. show Home Improvement. Nobody saw his face, but they knew a lot about him.
Hubby considered it for a second and then said, "I'm okay with being on the blog."
So now he is.
Yesterday was Father's Day, and so we decided to go on a family outing. We packed up the car and headed to the beach.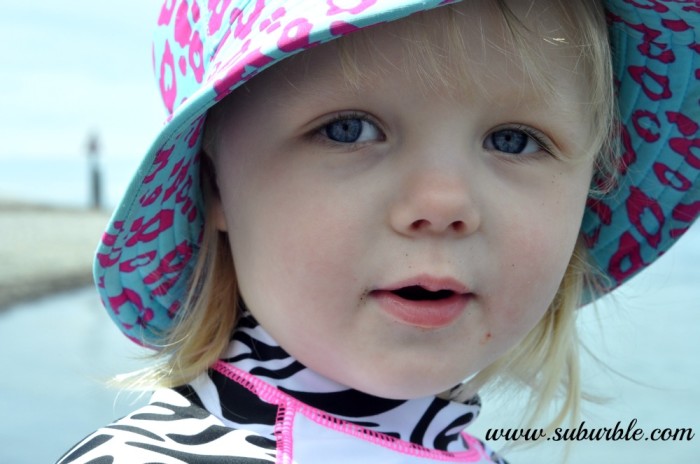 "Let's go swimming!"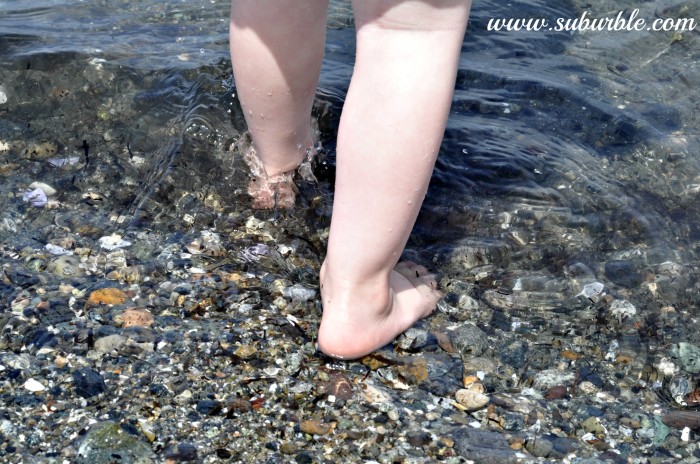 We tested the waters. It was the kind of cold that makes you jump right back onto the safety of the beach. Unless you're 2 and 4 years old – then you wade right in like your skin is made of cowhide. How do they do that?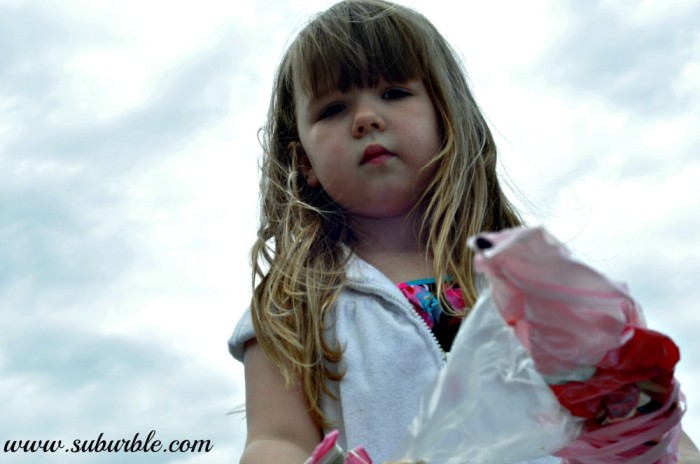 "Moooooooommmmm…… Can you stop taking pictures and help me fly my kite?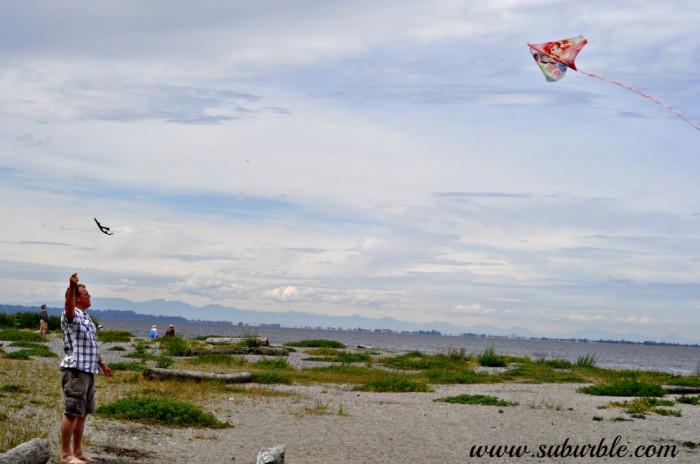 A real man flies his Cinderella kite with pride.
When we unloaded our gear in the parking lot, Hubby sighed and said, "It looks like you're about to set up a yard sale. Do we need this much stuff?"
And I said, "Yes. We do."
But as an indication of just how big of an over-planner I am, here is what the neighbouring family of four brought to the beach with them: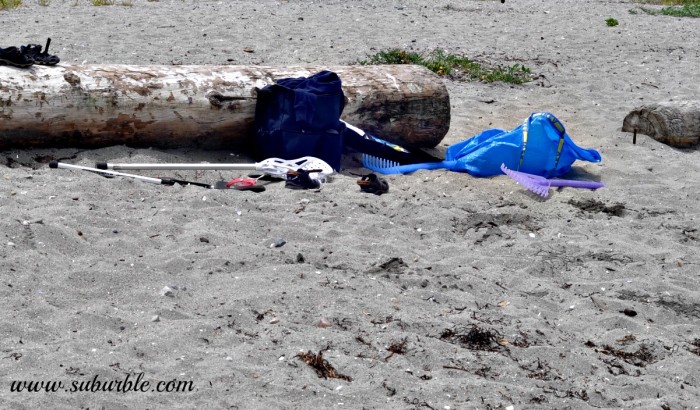 A lacrosse stick-thing (what are those called? Nets?), an Ikea bag and some rakes? Pffft… amateurs.
This is what the Suburble family brings: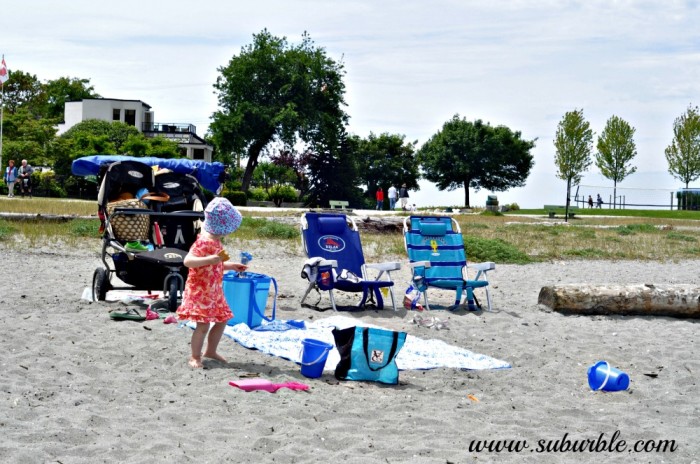 What's wrong with this?
I think that Hubby was just being dramatic.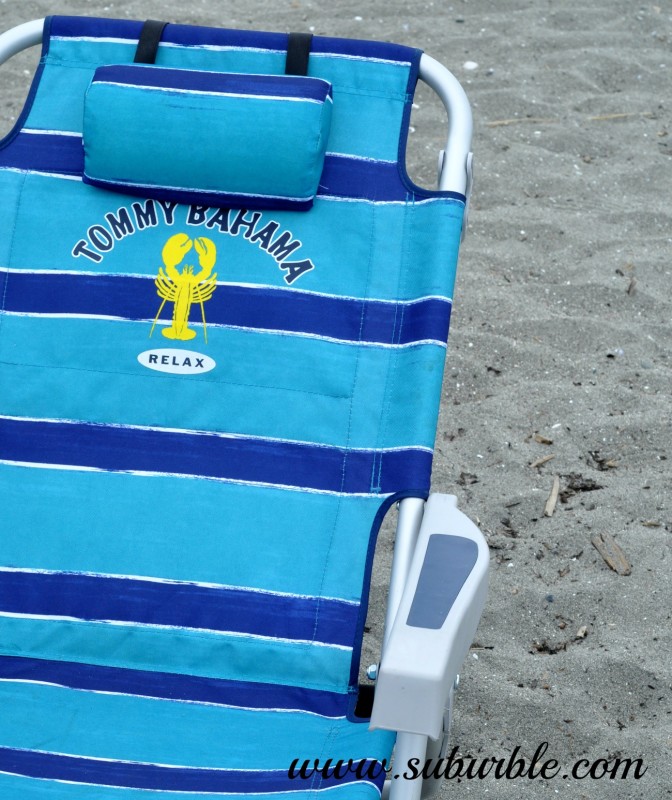 Thank you for the advice, Tommy. I WILL relax.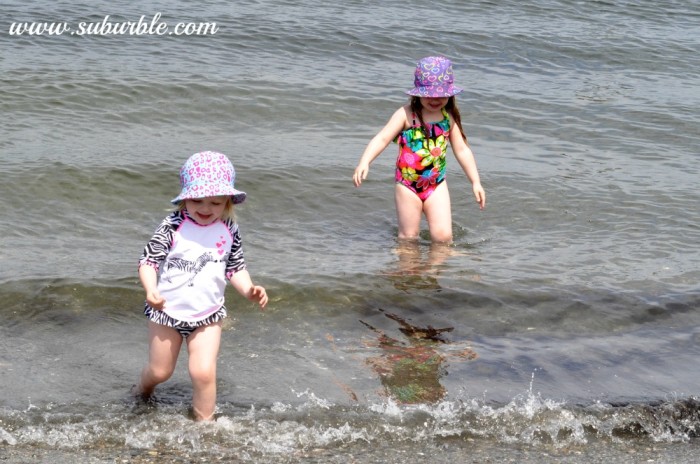 The girls danced in the waves.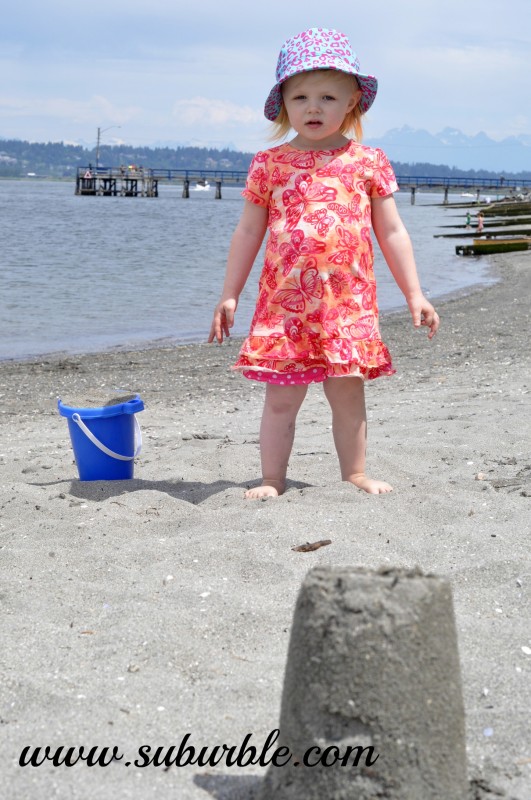 Then built sandcastles that were eventually adorned with shells and moats.
It was a lovely way to spend Father's Day. We drove home in the early afternoon, and both girls' heads slumped in their car seats as they succumbed to the lure of an afternoon nap.
It was like a commercial.
Then, as Hubby left for his twilight round of golf, I was handed an invoice for that serene car-trip home: two wide-eyed and hyper children who didn't feel like sleeping. At all.
I may have grumbled as I traveled up and down the stairs (and then up and down again). I may have sighed as children asked for water, books, stuffed animals, pens and pencils (to write notes? No. You can't have that.), and every other object that suddenly occurred to them as they refused to shut their eyes. But I was glad that Hubby was spared this chaos – if only for that night.
Happy Father's Day, Mr. Suburble. You're a good man who works hard for this gang. You're totally outnumbered – but you don't seem to mind.
We love you!
(But I'm still going to make you my personal pack-mule. I need all of that stuff, mister!)