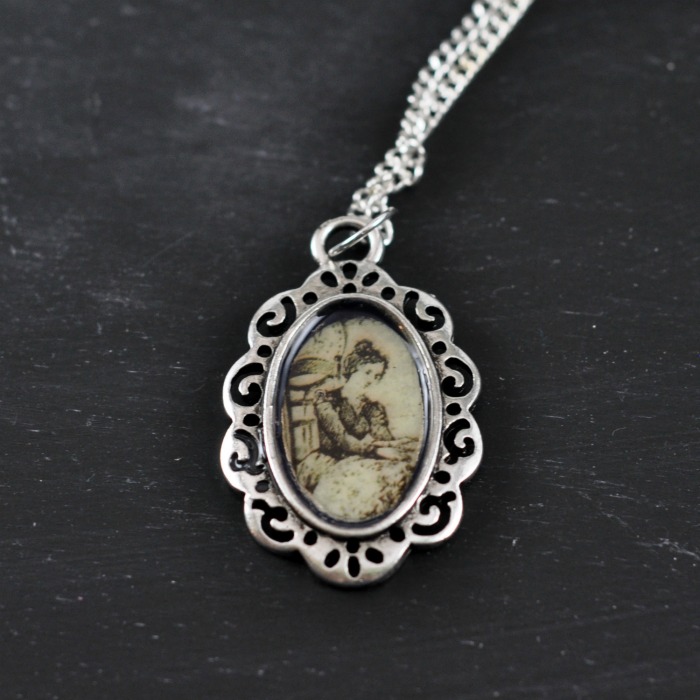 I've been experimenting with jewelry-making as of late, and I've discovered a wonderful and easy way to create pendants.
And it's a member of the Mod Podge family! (Oh Mod Podge, what CAN'T you do?)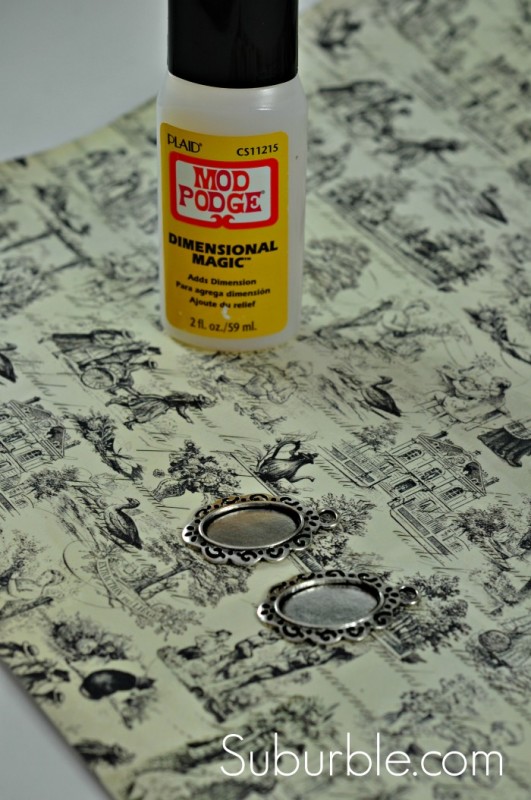 I started with these blank pendants and this toile cardstock. I wanted to create a pendant that had an antique, Victorian-feel.
Once I had cut out an oval-shape from the cardstock, I placed it into the pendant.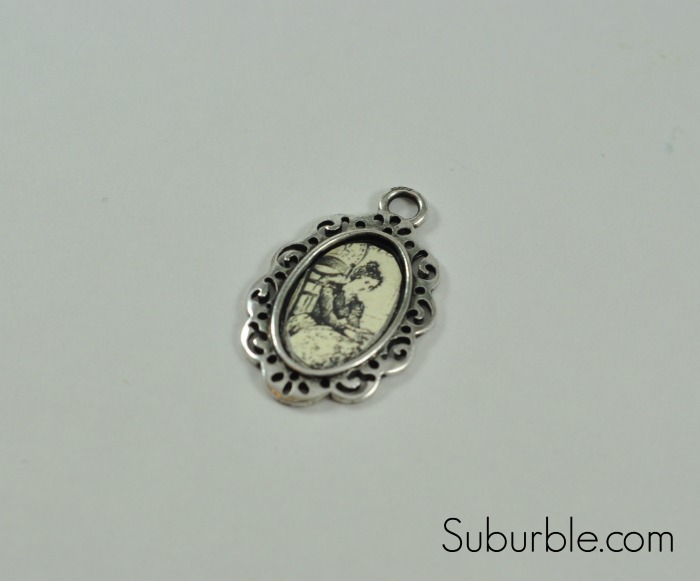 Then, I poured the Dimensional Magic on top of the cardstock until the was covered in a little dome of Mod Podge.
There are some tricks to using Dimensional Magic:
1. Don't shake it. You'll make bubbles int he container and they'll end up on your pendant. And you will be SO irritated trying to get all of them out. So just don't shake it.
2. If there is a bubble (or three), gently poke it with a pin to release the air bubble. Don't be like me, and get all hasty and try to work those bubbles out quickly. Be patient.
3. Let it sit for at least 24 hours before trying to wear/gift it. You want your little "dome" to cure properly; otherwise, you can get little nicks or pulls in the surface of your pendant.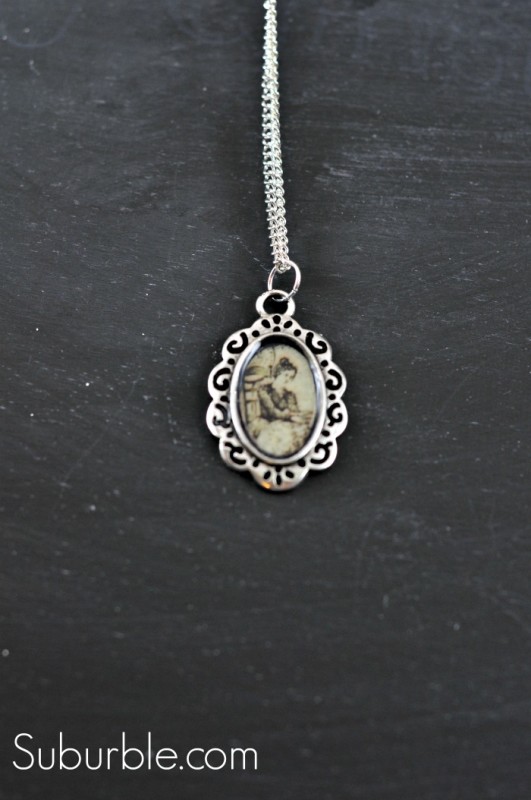 And when your pendant is ready to wear, you can string it onto a chain and show it off!
(Don't know how to make a chain? Check out this tutorial.)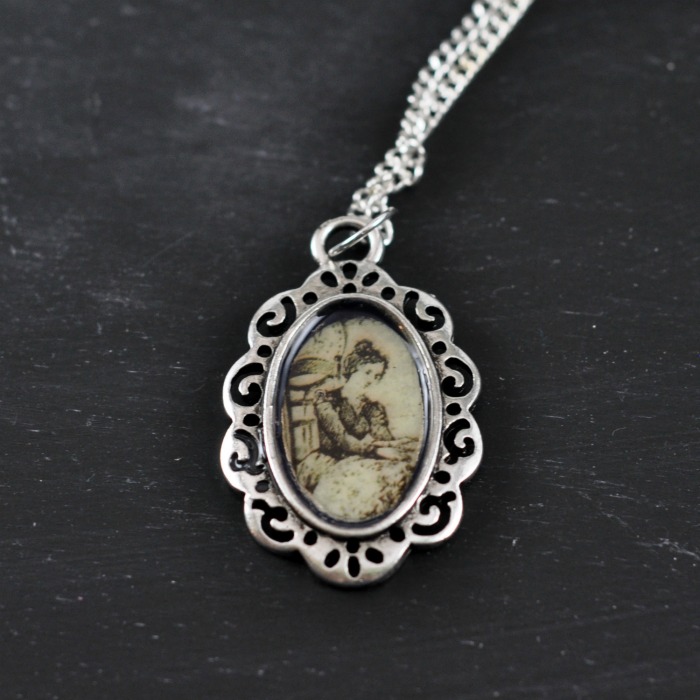 I love the vintage feel of this piece, but in the end, I think that this pendant cost me less than $2! I will most definitely be using Dimensional Magic in upcoming pieces. You can create a pendant from almost any kind of paper or cardstock!
Interested in making your own jewelry? Check out these tutorials: