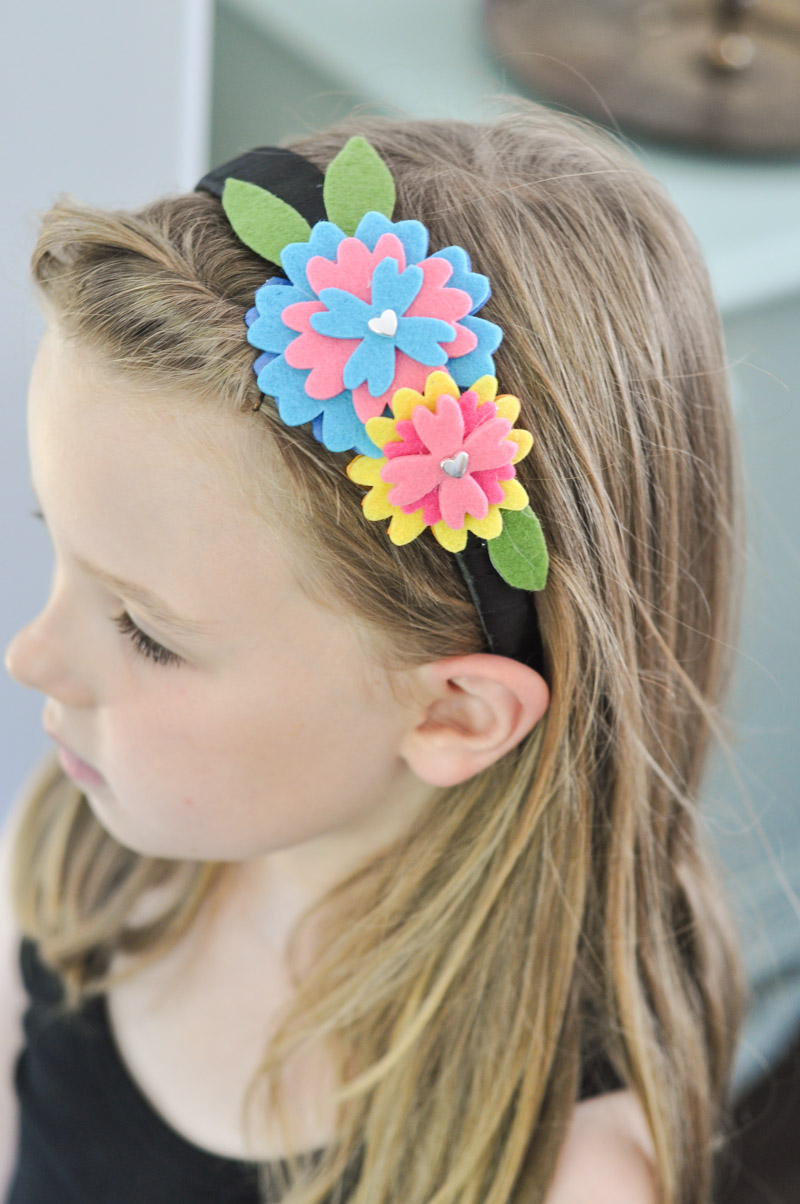 Ignore her not-enthused expression… she was actually really excited about this headband. We've been growing out Lila's bangs for the past two months, and it has been endless bobby pins, shaggy dog looks, and hair accessories.
Why couldn't she just be like her mother and wear her bangs well into her teen years? And then maybe curl them and spray them until a crunchy fringe had been attained?
It sounds beautiful even now, doesn't it?
I was feeling particularly patient today, so I thought the girls and I should get crafty. They love to play with my Sizzix Big Shot Plus machine, and using a pile of scrap felt that I had lurking in the craft room, we made headbands.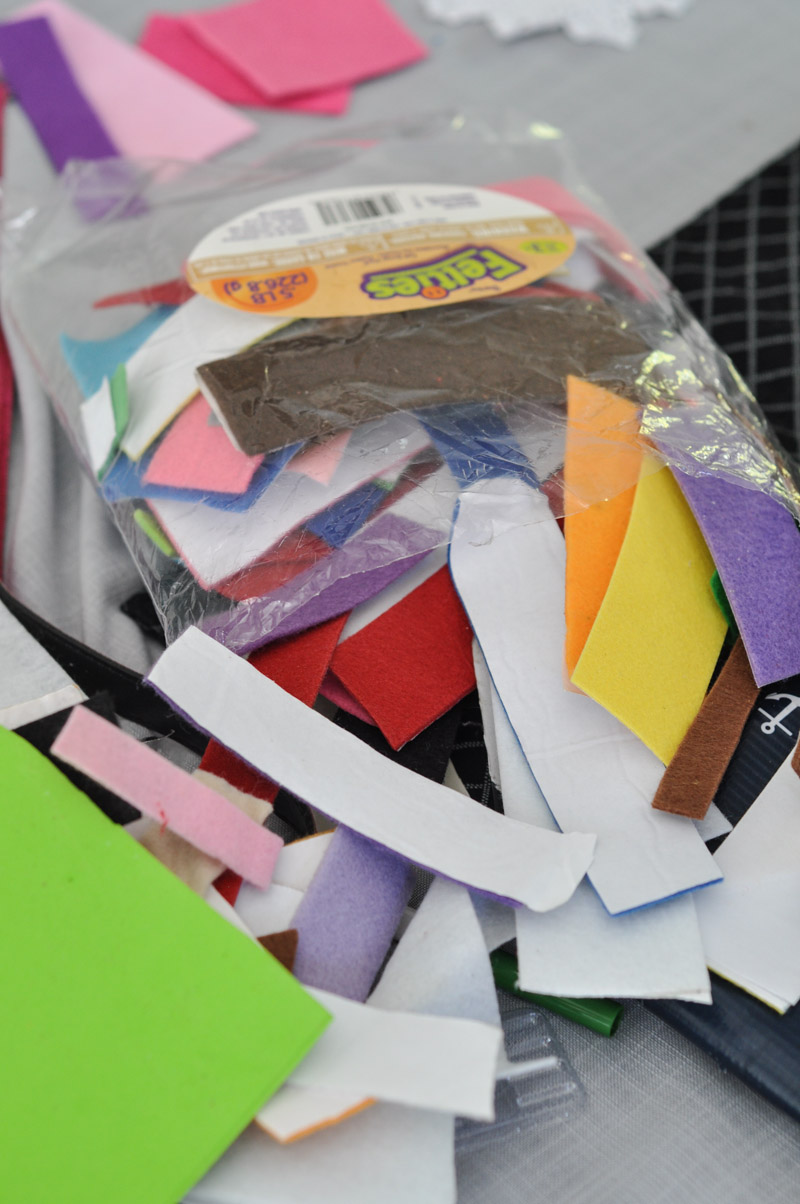 Bags of scrap felt are some of my favourite "goodie bags". You don't know what's hiding in each bag, and there's often some fantastic self-adhesive felt in various colours.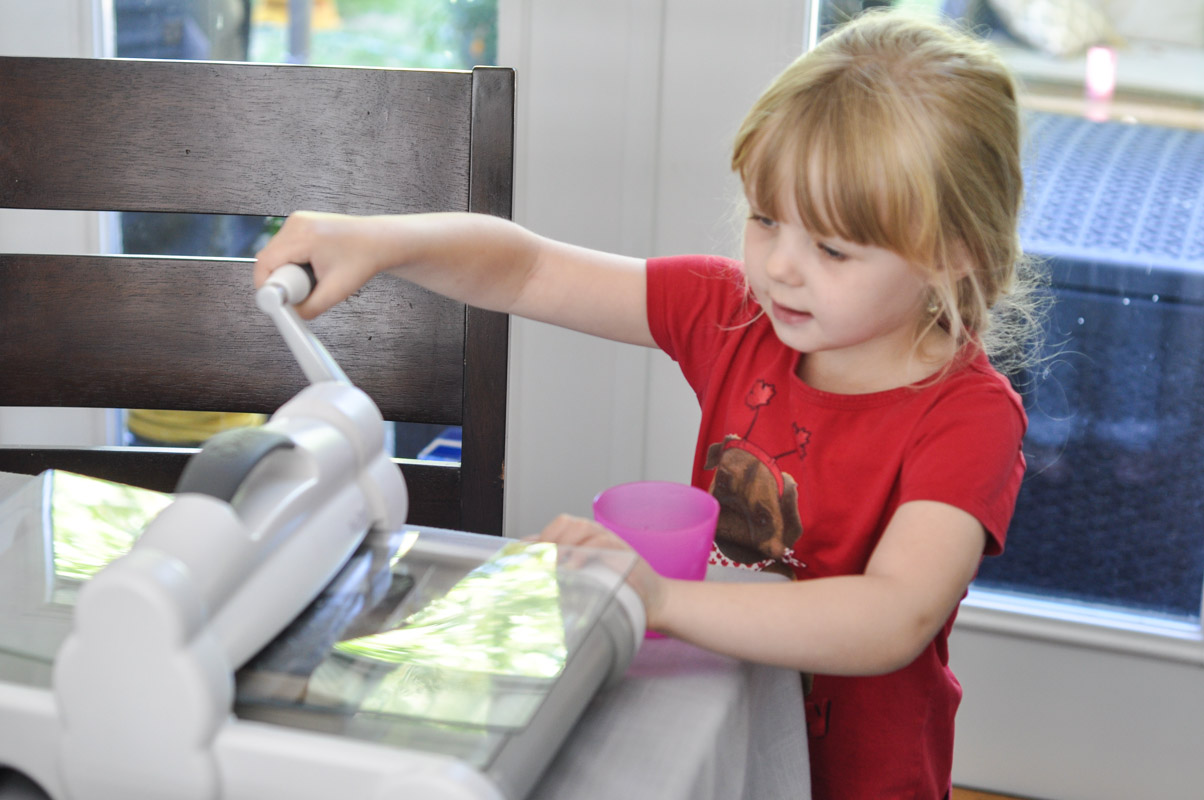 We picked out our favourite colours, and put our chosen Bigz die – Flower Layers with Heart Petals – into the Sizzix sandwich. Because the felt is a bit thick, we did at least two passes through the machine to ensure that the shape was cut cleanly.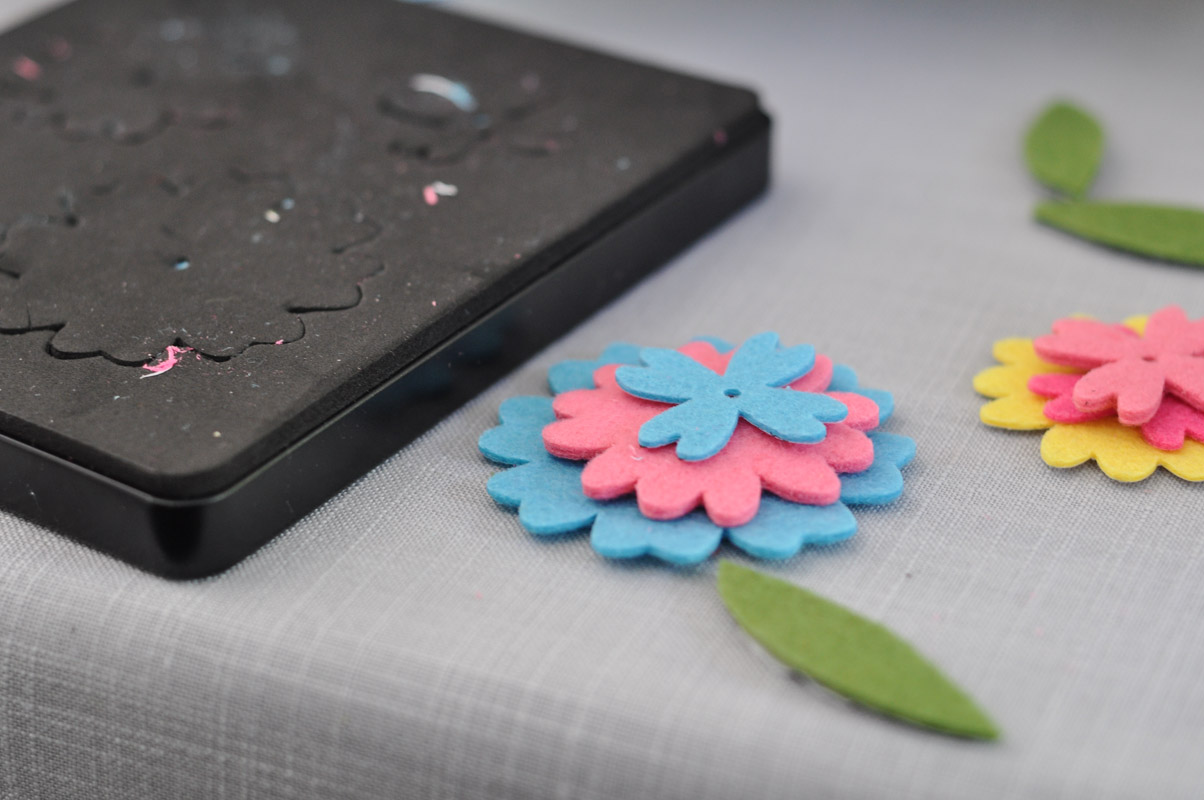 I let the girls arrange their flowers, and I cut out little leaves from green felt.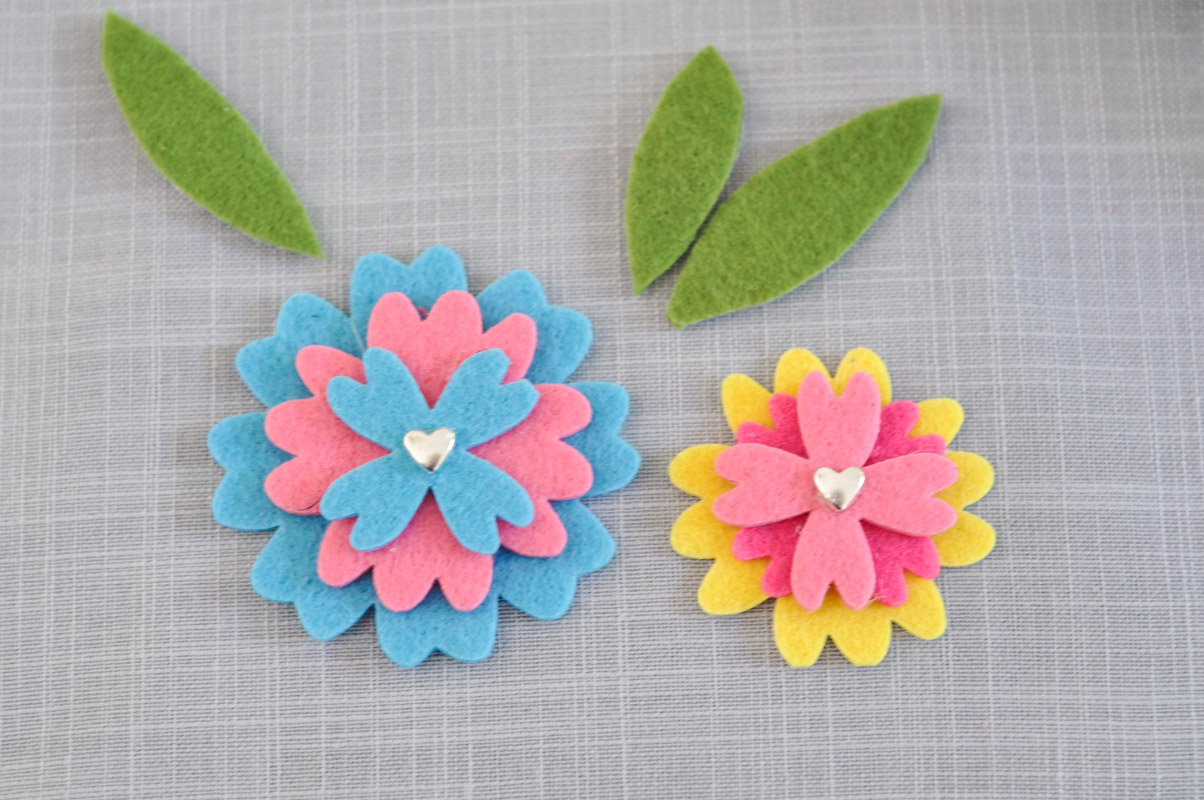 Using a glue gun, I finished each flower off with a little silver heart bead.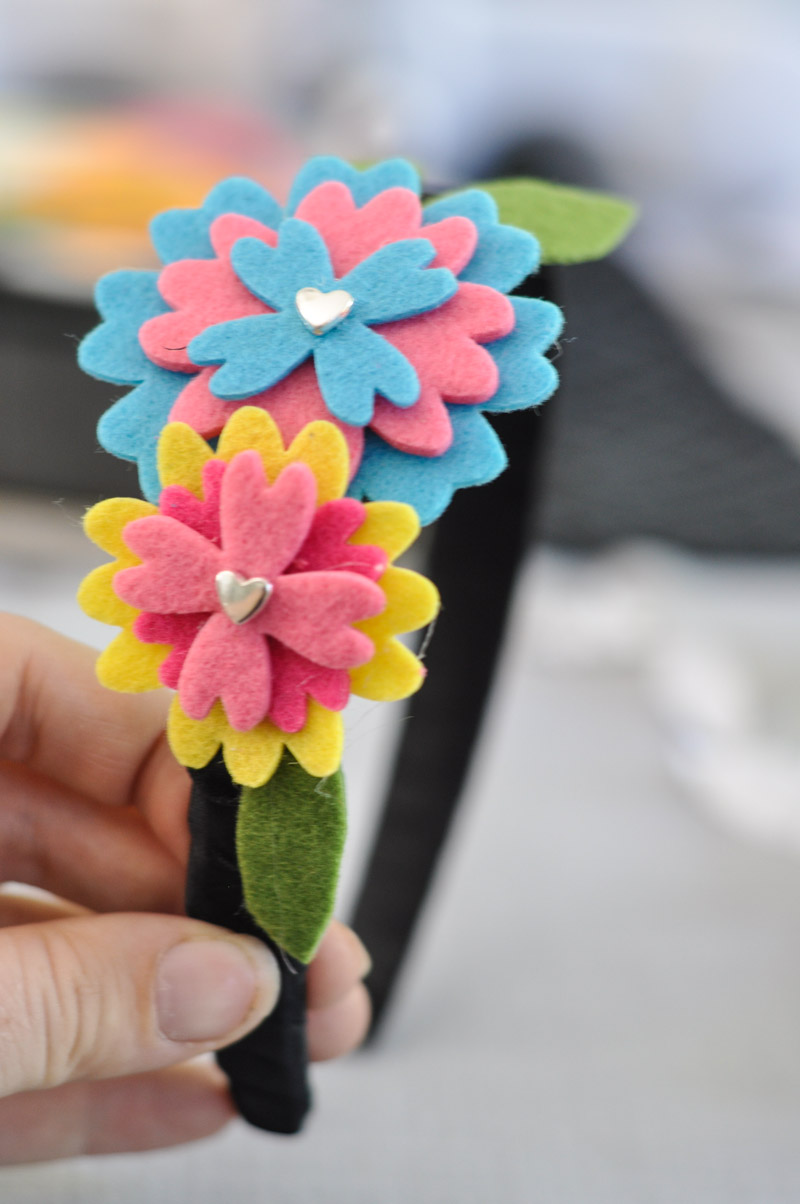 And then used the glue gun to secure the flowers and the leaves to the band.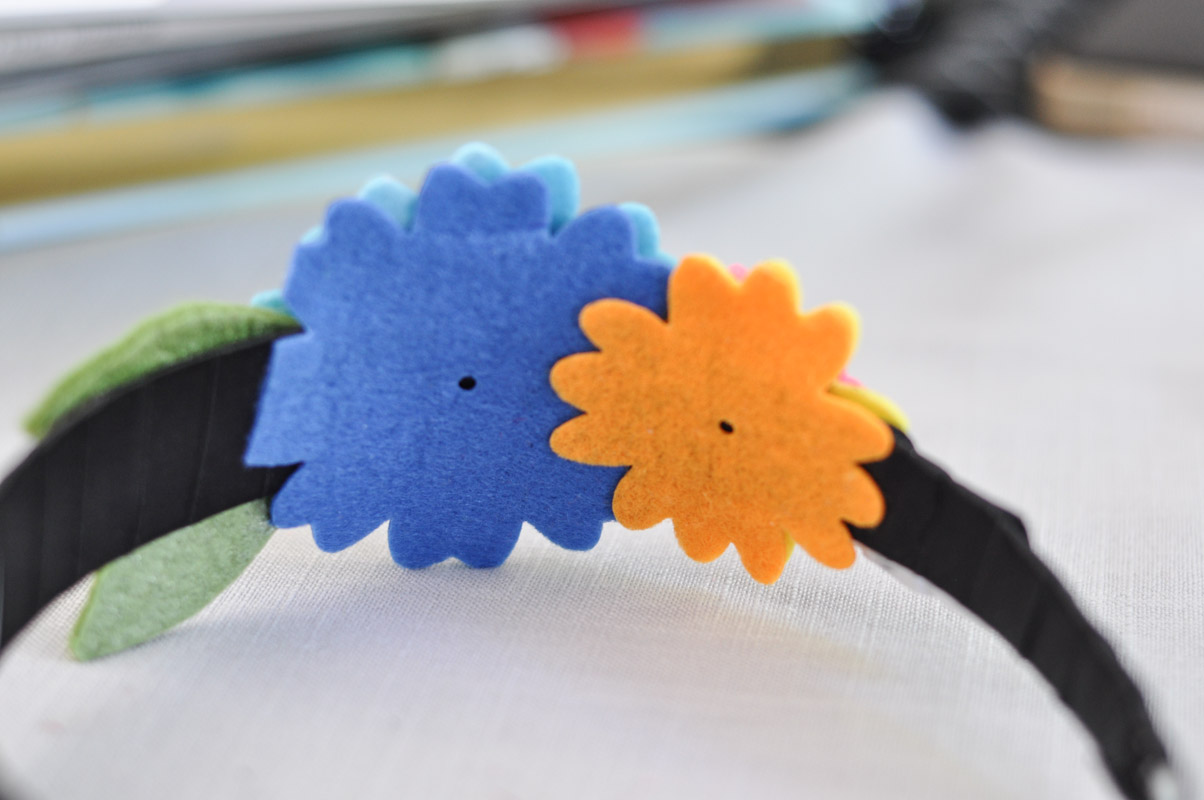 I cut out two of the larger flower shapes to attach to inside of the headband. I glued the pieces together so that they would have a snug hold on the band. Also, hair wouldn't get caught in the flower layers or little glue-ends. It keeps everything smooth.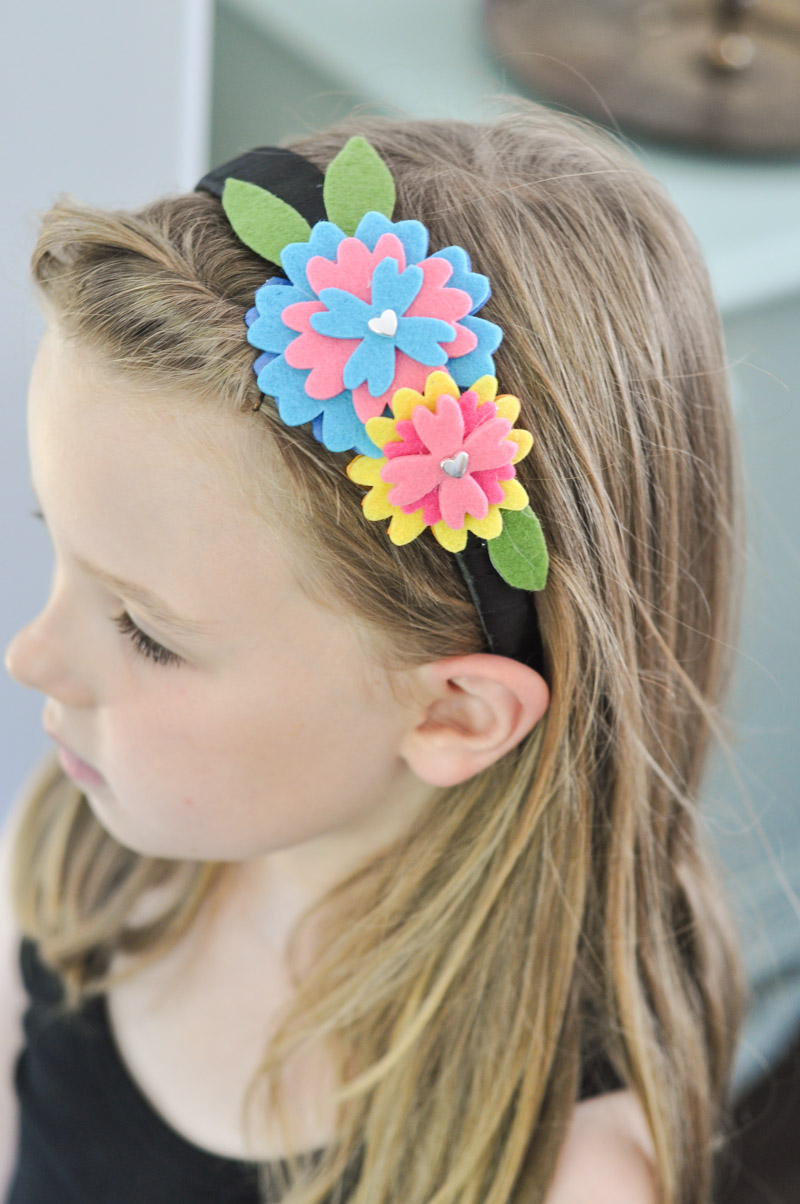 Lila scooped up her creation and popped it on her head. She was quite proud to have cut all of the pieces herself.
It's a fun and colourful way to disguise the bangs twisted away from her face. We're getting there, but I'm thinking we have at least two more months of hair clips and headbands to go.
I guess crispy bangs aren't for everyone!