She followed me out to our little patch of garden. I can't go outside without her filling my shadow.
"Can I look for cucumbers? Can I pick one, mom?"
She found five. FIVE.
She excitedly gathered them into her arms while my jaw dropped. I grew that. WE grew that!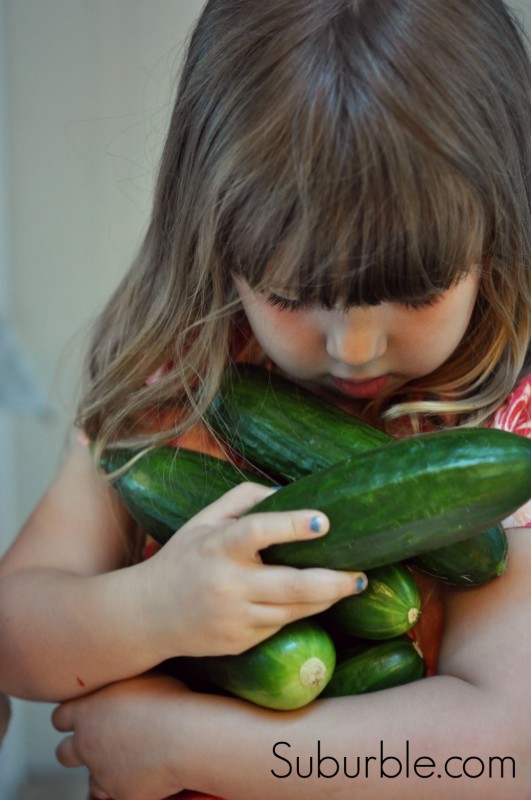 She refused to let me carry them into the house. Holding them like her own little cucumber babies, she told me the story of how they had grown off of vines – as if I had been merely a visitor to her veggie patch.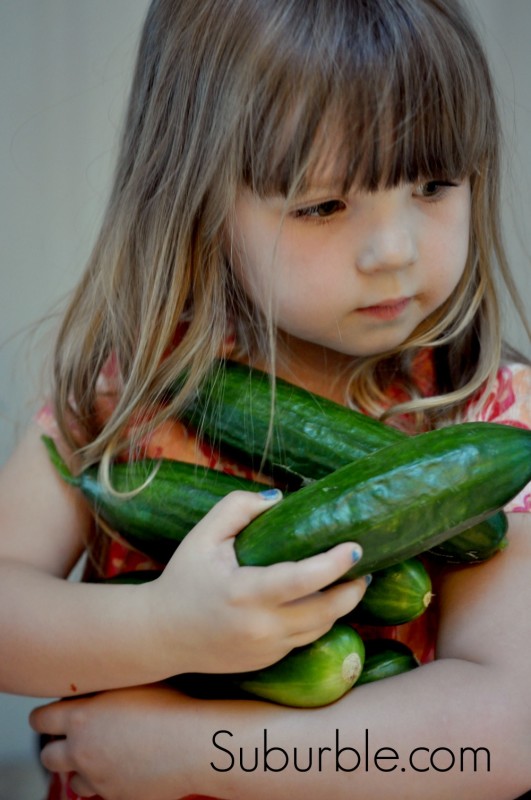 She called Grandma Golfer and left a message on her machine, "We grew some cucumbers. Do you want one? Call me back!"
So proud of herself. She grew these green beauties.
And maybe I helped a little, too.
Follow Along With Us As Our Garden Grows! Subscribe!