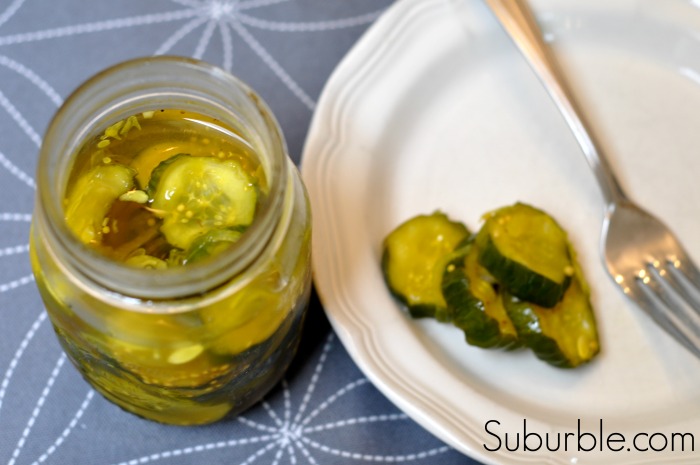 This year, I grew cucumbers in my garden. LOTS of cucumbers. It turns out that I may not be able to grow a carrot or a bean, but I can grow cucumbers by the bucket-load.
And as I looked at my Leaning Tower o' Cucumbers, sitting on the kitchen island, taunting me, "Don't waste me! Do SOMETHING with me!" I realized…. I could make bread and butter pickles!
This might sound strange, but one of my favourite sandwiches is the cheese and pickle sandwich. Don't knock it 'til you've tried it. You'll probably end up eating two.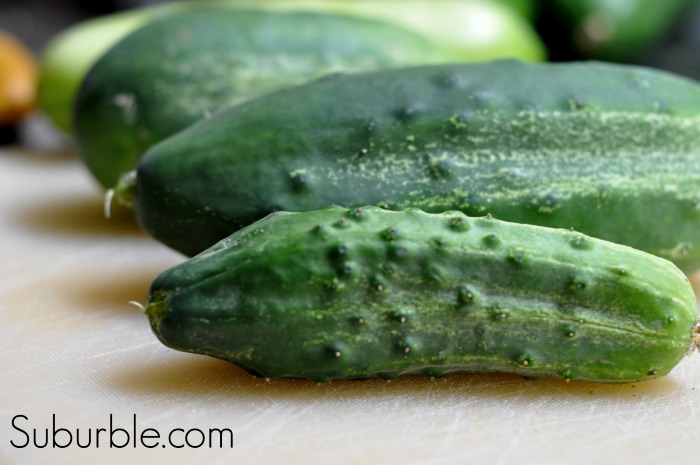 In my overzealous seed-germination project this past Spring, I grew both regular and pickling cucumbers. Pickling cucumbers are prickly and small and shouldn't grow too big (as their seeds get too large for the proper pickle). But for this project, I was just makin' do with what I had. Any cucumber was welcome – green, pickling, big, small.
We're an inclusive kitchen 'round here.
Having not ever made pickles before, I headed to the internet. And I found this recipe on Recipe Girl. Let me tell you, folks, this is a good one. Head over and pin it (or bookmark it, or print it), so that you don't forget about it. It's an easy, solid recipe that has gotten rave reviews from the pickle-fans in my life.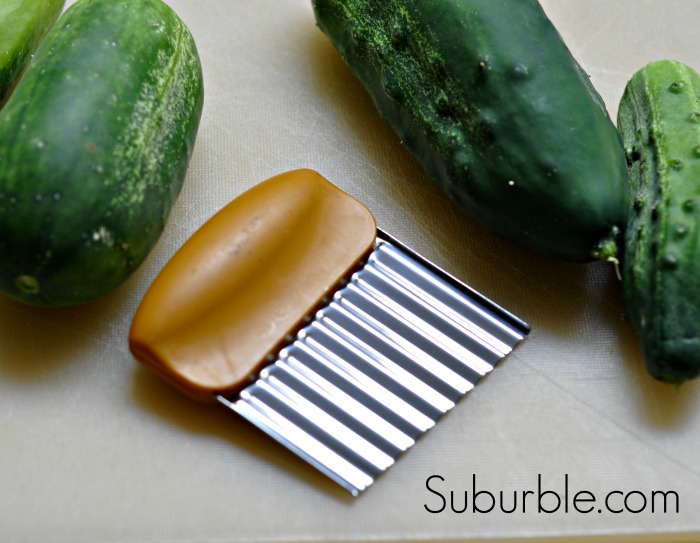 In her directions, Lori uses a serrated cutting thingy that makes the cucumber slices all wavy-like. I suddenly had a realization, "Don't I have one of these lurking in my kitchen junk drawer?"
Yes, I did. And it worked incredibly well! Woot woot for being a gadget-hoarder and never throwing anything away!
It was at this point when I started getting REALLY excited! They were starting to look like pickles. Beautiful, wavy little pickles!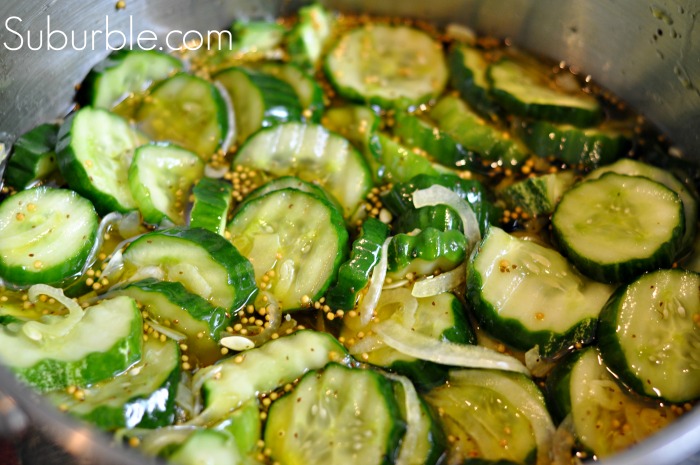 Lori covers them in kosher salt and lets them sit before they're put in the pickling brine. I opted to use pickling salt. I think that my pickles were extremely delicious, so I don't think that the substitution made a difference.
The pickles are then rinsed off very well, then are put in the hot pickling liquid and left to cool on the counter. Once they're cool, the pickles are put into clean jars and refrigerated for up to two weeks.
\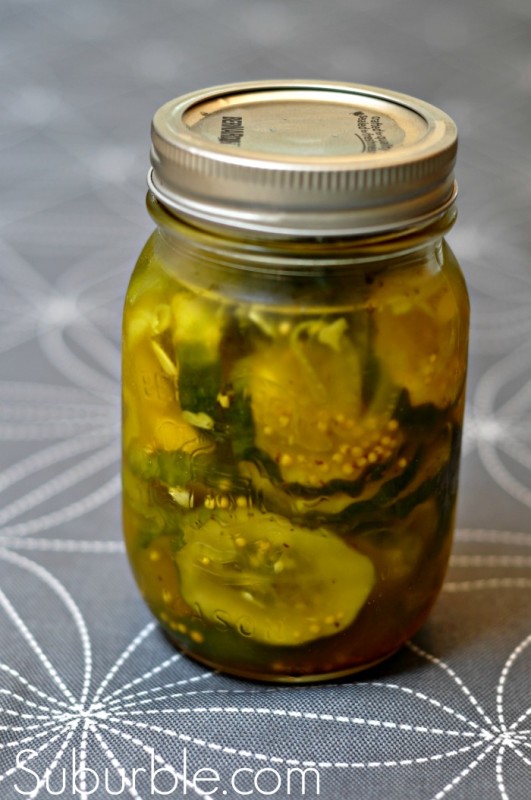 But they won't last that long. You'll be sneaking little nibbles of pickles throughout the day. They're really THAT delicious. And while hamburger season is still happening, put a few of these on your burger. Trust me, you won't regret it.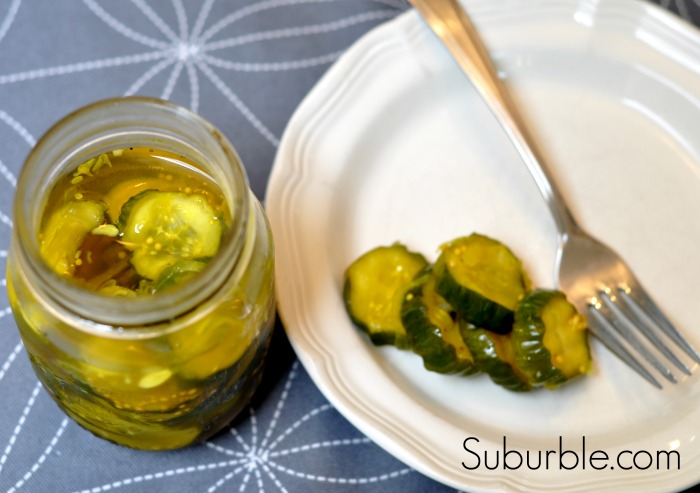 Lori's recipe yielded me three pints of pickles. But they're all gone now. One snacky mama and two barbeques later, and I'd better start picking more of those overly-prolific cucumbers.
Do you have an abundance of cucumbers? Are you getting tired of tzatziki or cucumber and hummus? Try these refrigerator pickles!
(And if your thumb is crooked and black, then you can pick up a bag of pickling cucumbers at most farmers' markets and produce stores!)
Don't Miss Another Surburble Adventure In the Kitchen! Follow Along!