Thank you, Zulily, for providing the outfits worn in this post. The girls were beyond thrilled to receive their back-to-school outfits!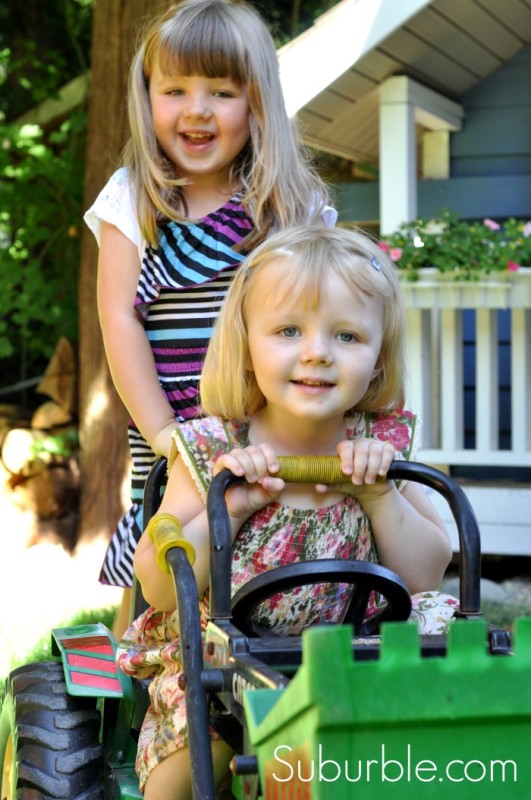 As I drove home tonight, I noticed that for the first time in months, the sun had sunk past the horizon before 9 o'clock. Fall must have slipped through the door before Summer had a chance to shut it. It's halfway through August, and time is flying right past me.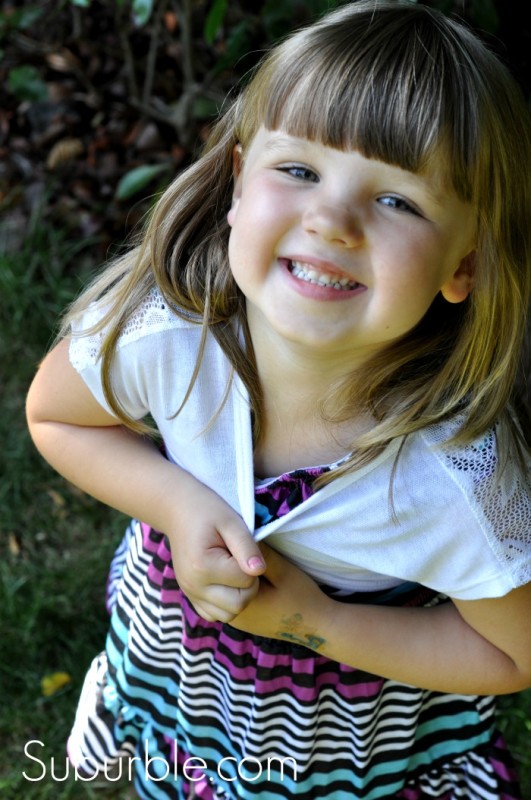 September brings big changes in our little lives. Lila will return to preschool, and for the first time, Lucy will hang her coat in the cloakroom of her very own class. She will officially join the ranks of the preschoolers.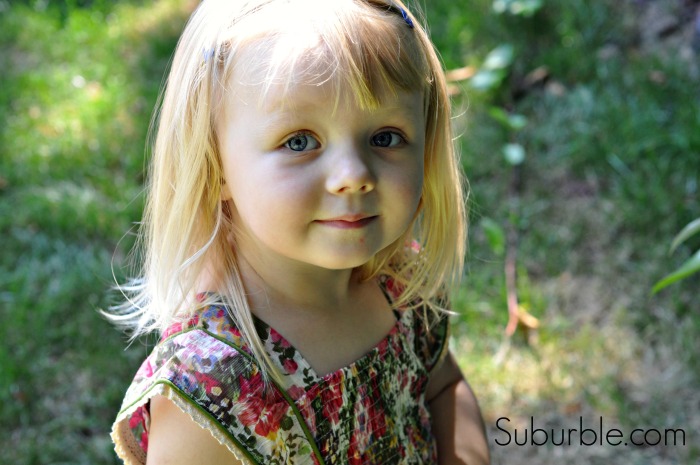 And I will join the ranks of the moms whose kids were once babies…. and now aren't.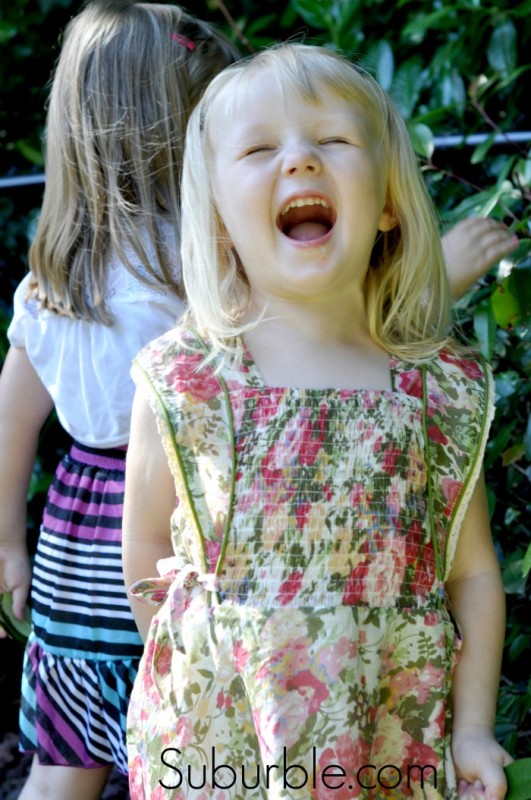 Lucy laughs at jokes that only she thinks are funny.
She quickly memorizes pages of books and then takes them from my hands. "It's my turn now, mommy. Can I read to you?"
And yet, she's a rollercoaster of emotions when talking about school. "I don't want a class! I'm not going…….. but will there be crafts there? And can I have a lunchkit?"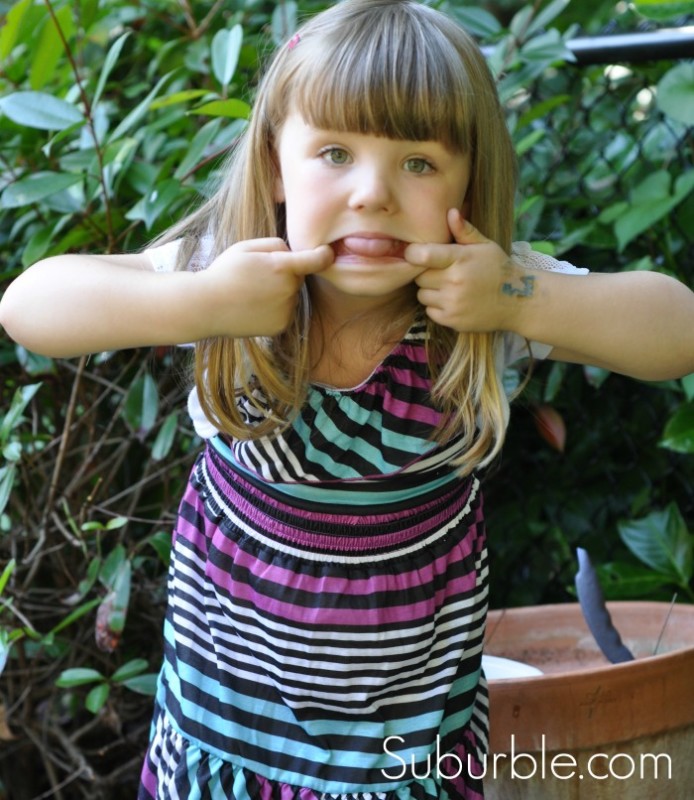 Her sister is four-going-on-fourteen. She rolls her eyes at my suggestions and huffs and puffs when I tell her no. "It's not fair!" she cries out. "Why can't I have that/eat that/take that from my sister?"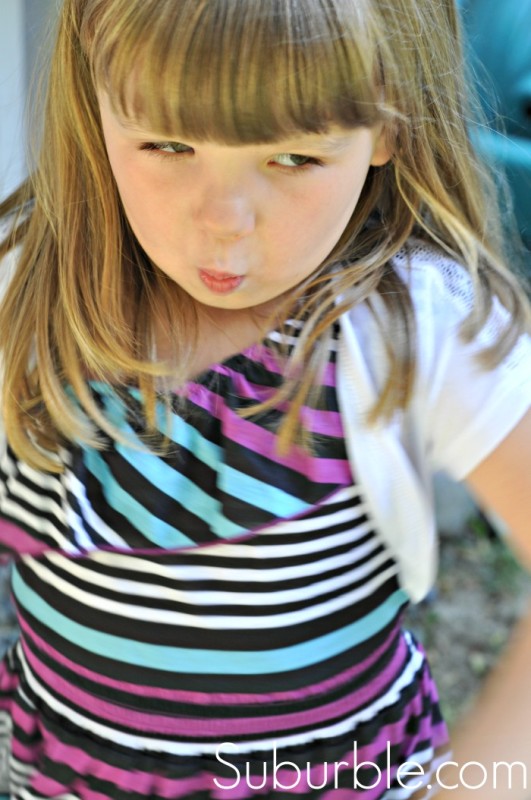 She knows her mind. And she's not afraid to use it.
Every night she asks, "How many sleeps 'til school, mom?"
"Ughhh…. THAT many!?!?"
She yearns to help. Always my shadow, I can rely on Lila to pick up the toy I'm about to step on, to fetch the pen that I need, to holler "WHATTT!?!?!?" when Lucy calls from upstairs. She takes the role of big sister quite seriously.
She tells stories to Lucy, "You'll get to sit in a circle and one day you'll be the special helper! There is a water table and desks and paints and crafts and songs. You'll love it, Lucy!"
Lucy says, "Yeah!" with an unsure waver in her voice.
I marvel at the difference that a year can make. At the fact that one year ago, Lila and I – both nervous, both swallowing a bit too frequently – walked into the classroom for the first time.
This year, Lila will confident. She will be escorting Lucy to her classroom.
And I will still be anxious.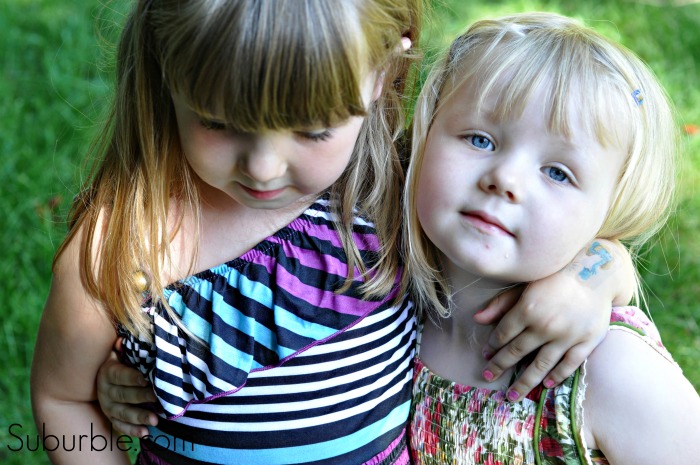 It's strange for this mama bird to watch her little chickadees get ready to sit in a different nest for part of the day.
But it's exciting, too. I cannot wait to hear the stories: the friends, the teachers, the kid that took a lunch that wasn't his, the class parties, the field trips…. it's all incredible stuff.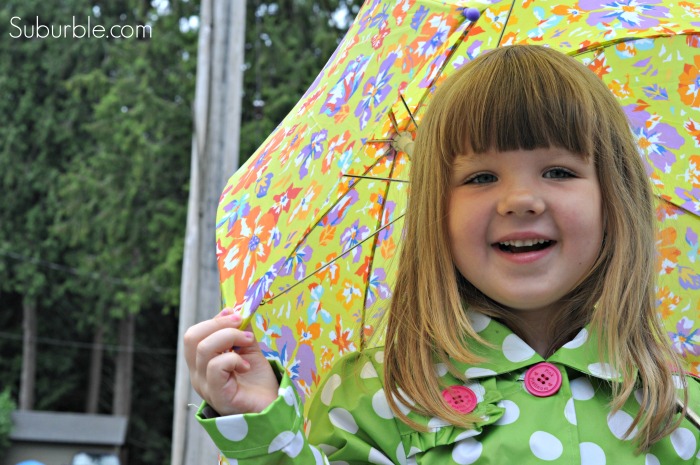 And while a part of me is sad that I don't have any more babies to snuggle, another part is just as nervous and thrilling with anticipation over the first day of school.
I've always loved the first day back. And why not? It's the beginning of so many things.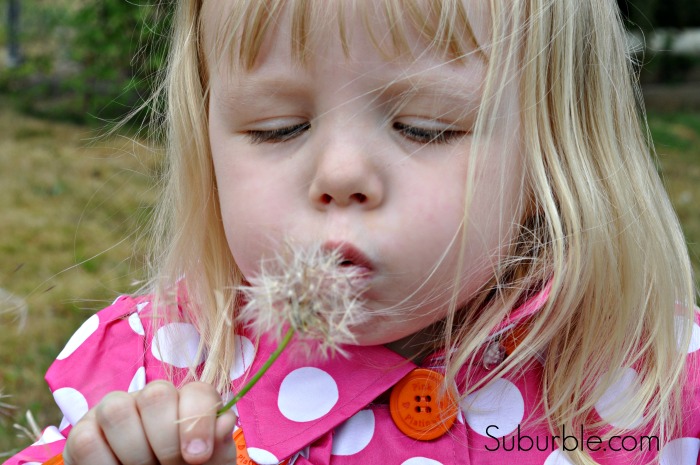 As Lucy said, "I'm giving wishes, Mommy!"
I have so many wishes for them. Too many to count.
And I also have a wish that those dandelion seeds don't land in my front yard. I've spent two years digging those suckers out. It's amazing what I'll do for a cute photo.
Remember how you felt on your first day? Didn't you love sporting your Back-to-School outfits?
Find clothes, accessories and shoes for your kidlets at Zulily's Back to School Sale!
Don't miss another Suburble post! Follow Along!