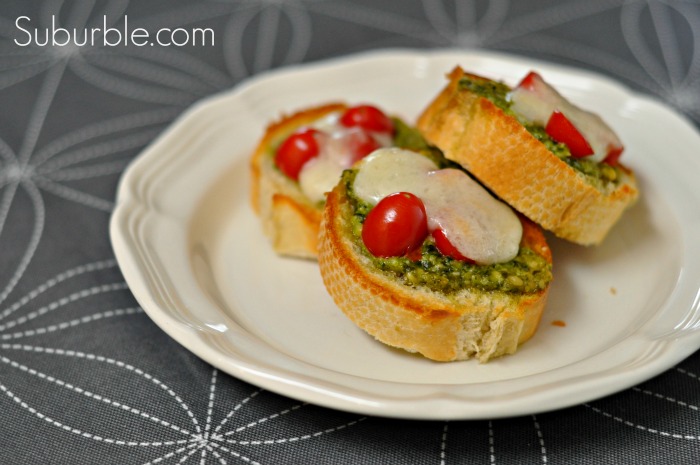 I love to play the host. Maybe it's because I'm a Leo. Or maybe it's because I always feel the most comfortable in my own space. Or maybe it's because I want an excuse to fuss over food and occasionally put up a decoration or two. (Most likely the latter….)
And one of the roles of being a hostess is to put out delicious little nibbly bits for the guest. And sometimes the best appys are the most simple.
This pesto mozzarella melt is an easy and delicious appetizer. It is something that can be whipped up for evening get-togethers and also for daytime playdates. In fact, it was at a playdate that I was first introduced to these little wonders (Thank you, Tash, for your supreme hostessing skills!). And of course, I had to make them my own!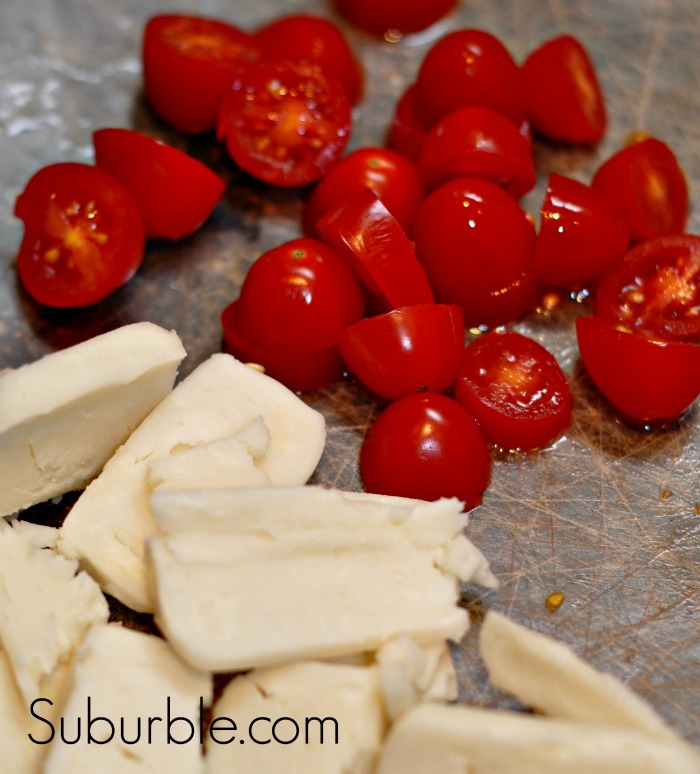 I like to use a sharp cheese in this recipe. My favourite is goat mozzarella, because it's extremely tangy. Other choices would be an aged chedder or even shaved parmesan.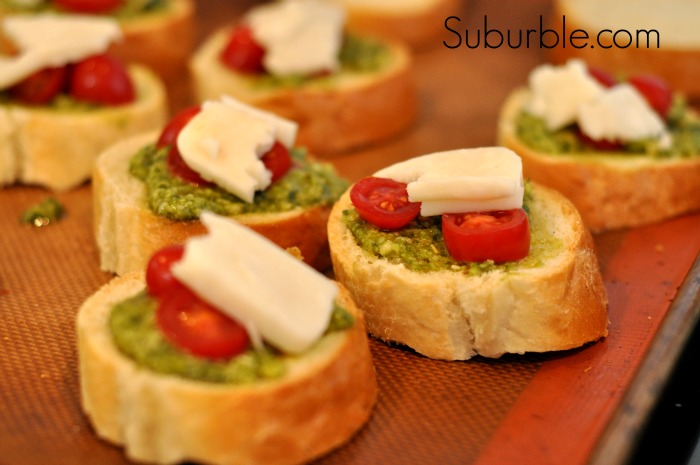 Pesto Mozzarella Melts
2013-08-04 22:46:08
A quick and easy appetizer that is sure to please the crowd!
Ingredients
1 loaf of french bread, sliced into rounds
1 container grape tomatoes
1 pkg of goat mozzarella
1 jar of green pesto
1 tbsp olive oil
Instructions
Set oven to broil
Place french bread rounds on a lined cookie sheet; lightly cover them in olive oil (I like to use a mister for this - you can put some oil on a paper towel and dab it on the bread)
Toast the bread until browned at edges
Remove bread from oven
Spread pesto on bread, then top with tomatoes and mozzarella
Put back into oven for approximately 5 minutes (until cheese is melted)
Serve to your anxiously-waiting crowd!
Notes
The mozzarella can be substituted with any sharp cheese (such as aged cheddar or parmesan).
Suburble https://www.suburble.com/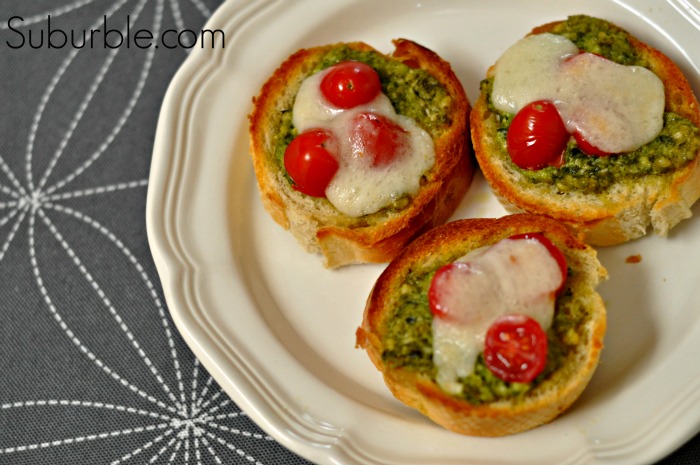 This recipe is a simple and easy one, and can be whipped up in under 15 minutes. This is especially handy if your gathering is an impromptu one.
I must warn you, though: it's hard to eat just one of these pretty little snacks. I have to slap my own hand away from them.
Don't Miss Another Suburble Nibbly!
Subscribe!