Thank you, Mom Central and Old El Paso, for allowing this super-fun post to happen!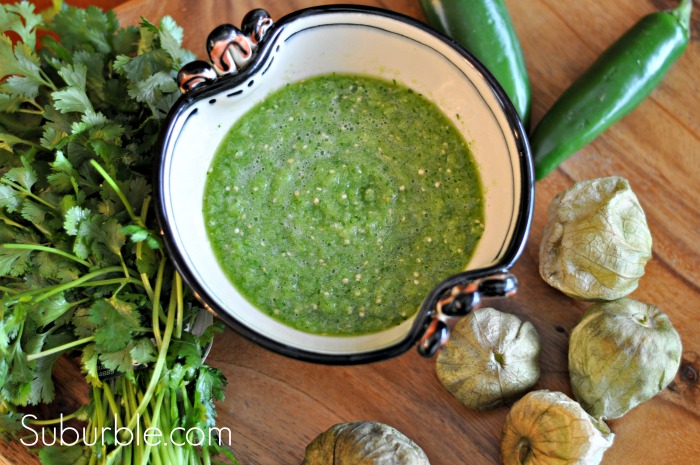 You guys know that I've been working with Old El Paso for the past couple of months, and this month, we ended our series of posts together with a bang!
Or rather, an "Ole!"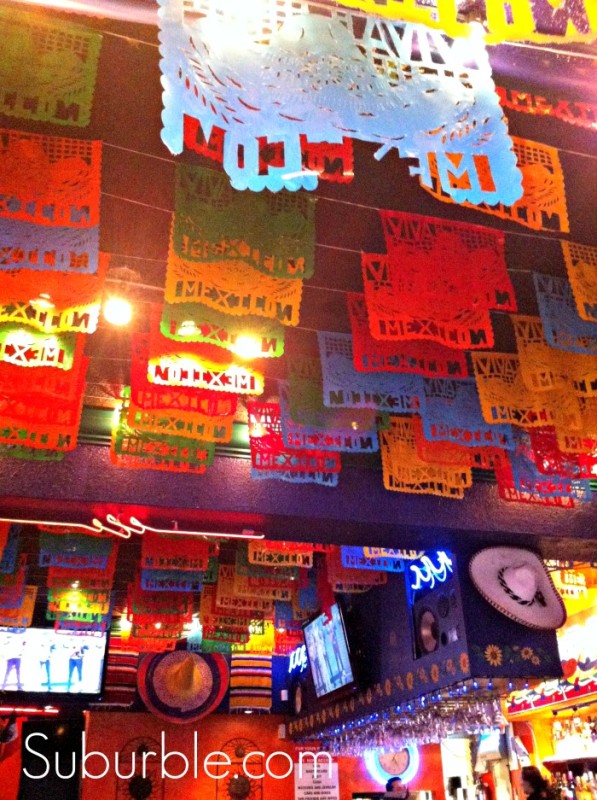 Mr. Suburble and I went on a date night to our local Mexican eastery, Viva Mexico. It's an intimate -and colourful – setting that is a favourite among locals.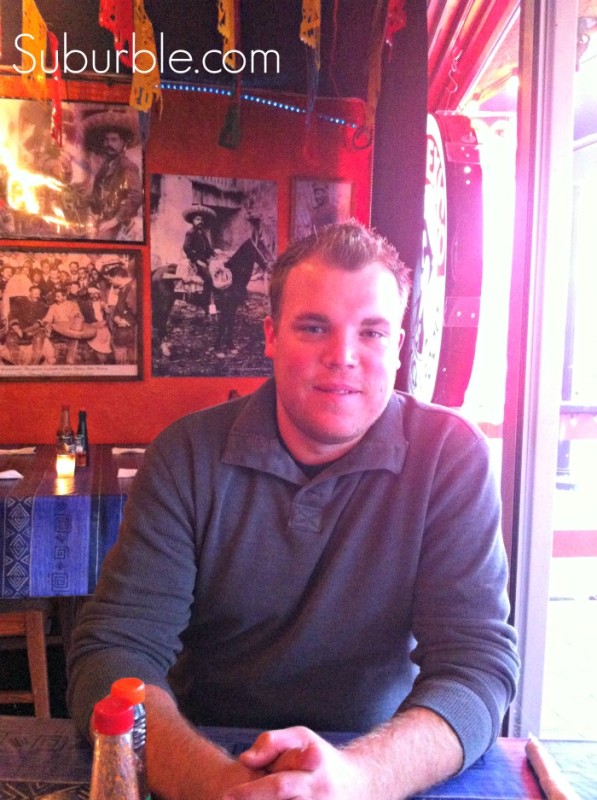 My hot date.
Mr. Suburble was very excited to eat some fabulous mexican fare. And have a Corona.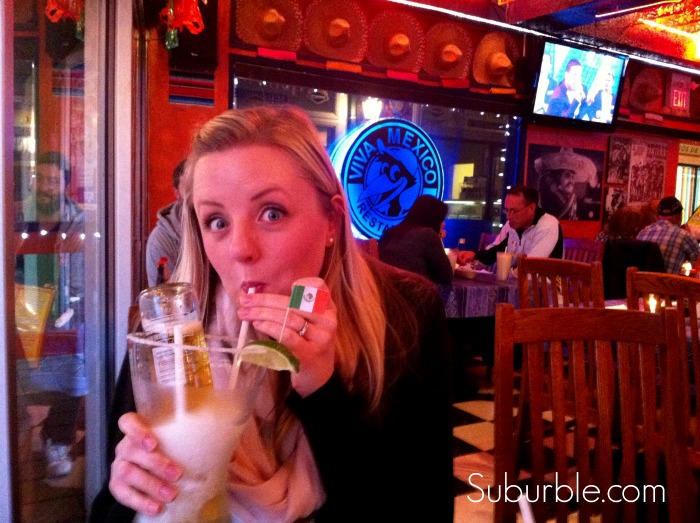 I opted to have a modest, lady-like drink.
This is called the Bulldog. It's a margarita (in what I was pretty sure was an Ikea vase) with a Corona in the center of it). Don't worry, my fabulous peeps, I didn't drink all of it.
I'm not saying I didn't try, though!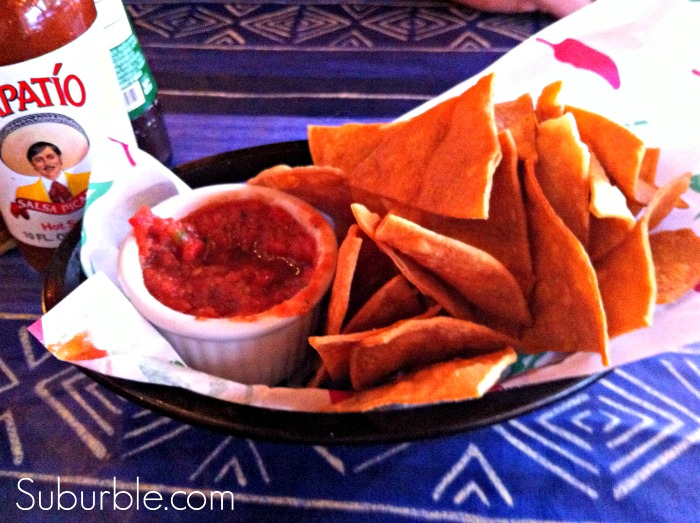 The inspiration for my post today actually came from the first course – the salsa and chips. Our waiter – who was fabulously helpful, and spoke in a melodic accent – explained that the restaurant strives to keep everything as authentic and homemade as possible. The chips and salsa were both made in-house that morning.
And I walked away from the restaurant thinking, "I want to make that! It was soooooo good!"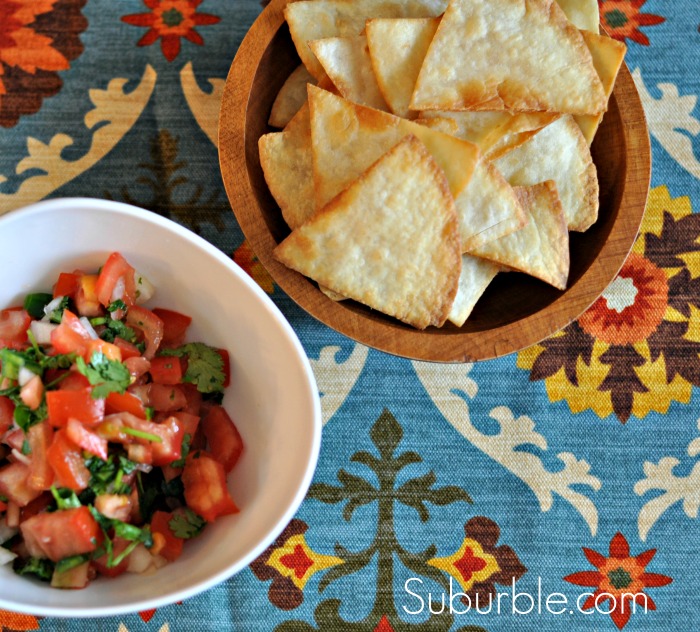 And so I did! Woot!
(and pssst…. it was actually pretty easy!)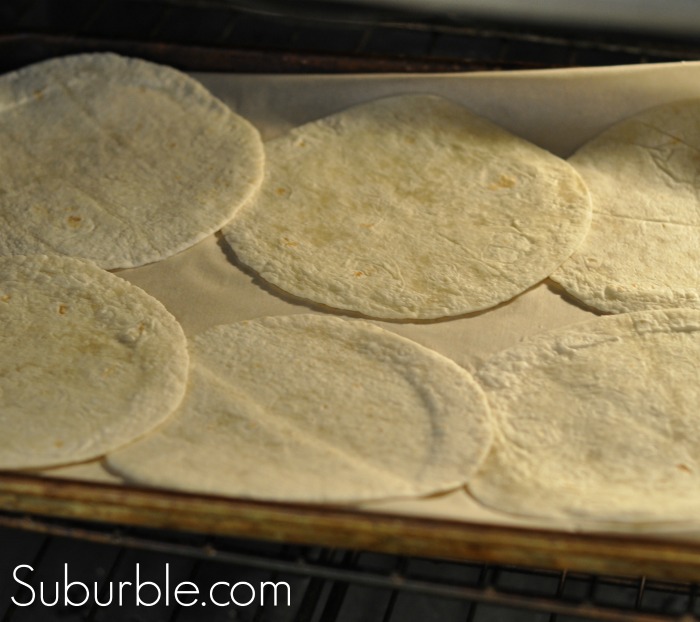 Making the chips was super simple. I rounded up some Old El Paso tortilla shells, and then dried them out slightly in the oven at 200 degrees for about 10 minutes.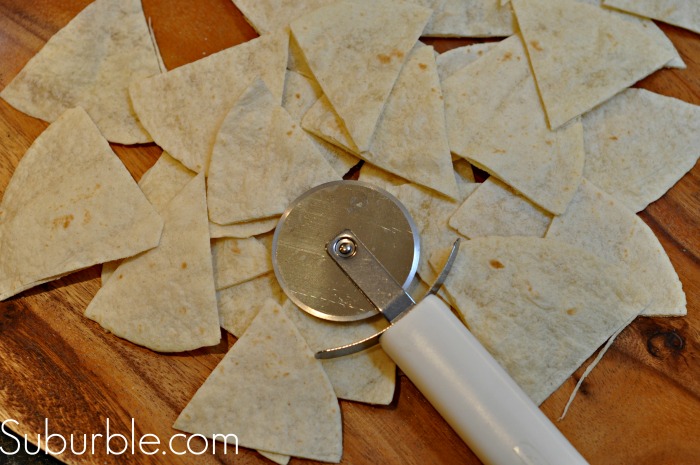 Using a pizza cutter, I cut the shells into small triangles.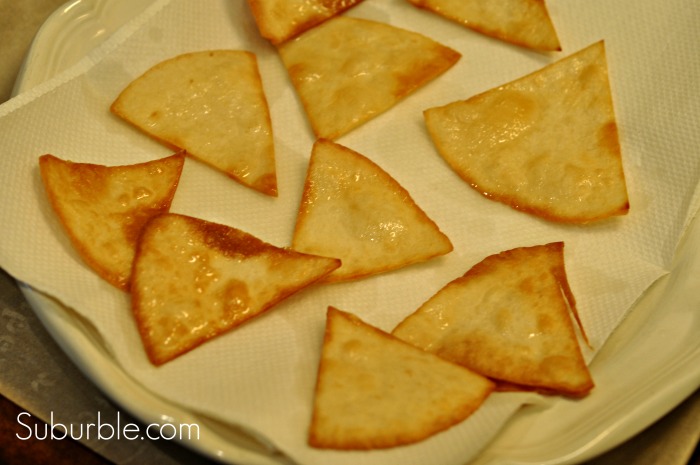 While I was cutting the chips, I had a saucepan of about 1/2 inch of canola oil heating on the stove top. When the oil was so hot that it immediately started frying once the tortilla hit the surface, I knew that it was ready.
The chips fried for about 5-7 seconds a side. It's very fast! They were placed on paper towel and left for about 15 minutes (to cool and crisp up).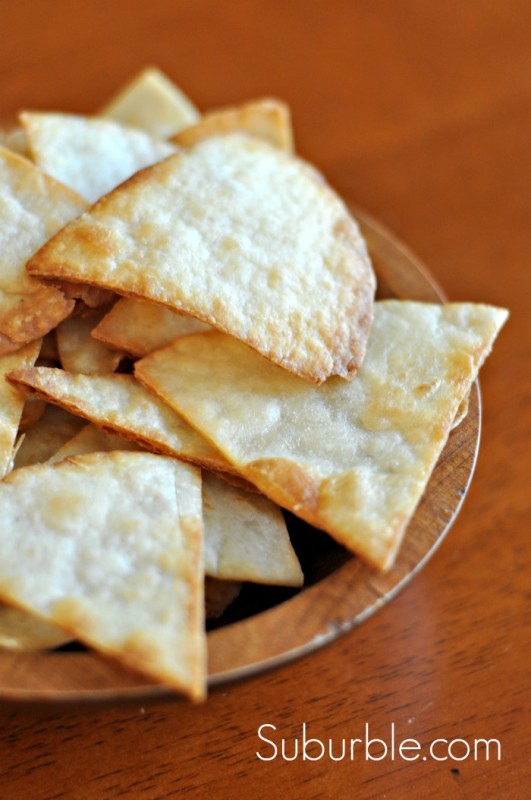 Guys. These are SO good. Mr. Suburble and I were both cramming them into our mouths almost right away.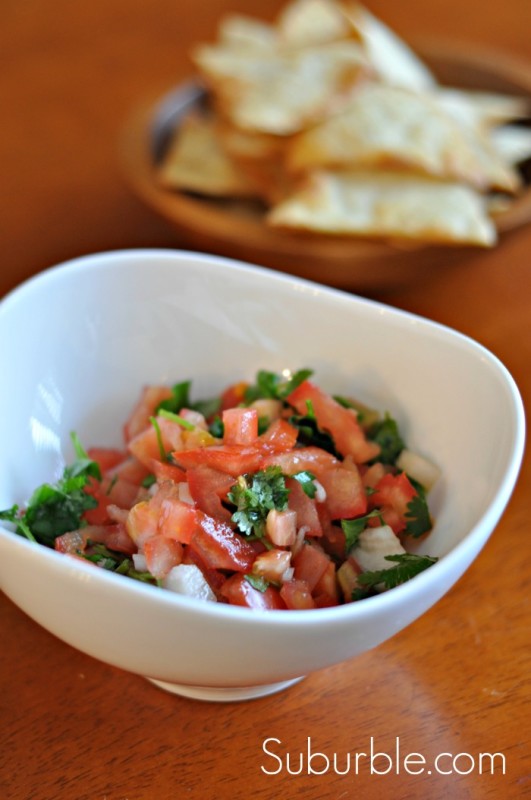 And what better to accompany the chips than a little Pico de Gallo?
Pico de Gallo
2013-10-23 18:38:54
Ingredients
2 cups diced and seeded tomatoes
1/2 cup onion (I chose white, but red works well too)
1/2 cup finely chopped cilantro
1 tsp lime juice
1 diced and seeded jalapeno
1 pinch salt
Instructions
Mix everything together, and let sit for at least 30 min in the fridge
Serve with chips and good company!
Adapted from Tacos, Tortas and Tamales - Roberto Santibanez
Adapted from Tacos, Tortas and Tamales - Roberto Santibanez
Suburble https://www.suburble.com/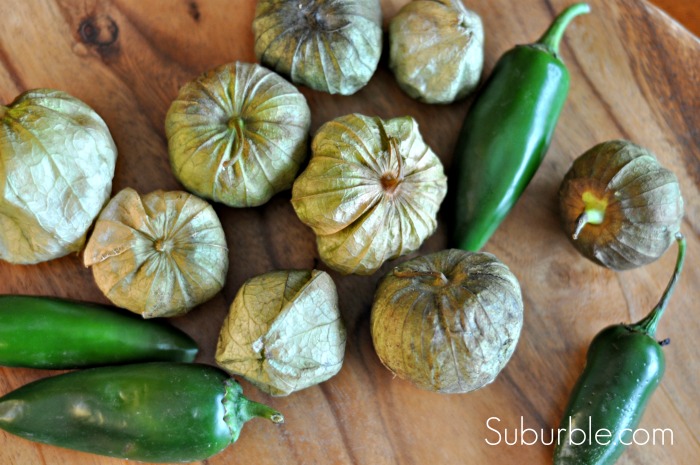 The second inspiration that came from our date night was the incredible Salsa Verde that garnished both of our meals.
It was fabulous!
(And again… friends… this is a simple and easy recipe! Try this at home!)
Salsa Verde
2013-10-23 18:43:10
Ingredients
6 husked, rinsed and chopped tomatillos
1/2 cup chopped cilantro
1 jalapeno, seeded and chopped (keep seeds aside if you want a bit of heat in your salsa)
1 peeled garlic clove
2 tsp chopped white onion
1 pinch salt
1 squeeze lime juice
Instructions
Put all ingredients in a blender
Pulse until most items blended, then blend until smooth (about 30 s - 1 min)
Taste, and if you desire more heat, add a few jalapeno seeds at a time
Adapted from Tacos, Tortas and Tamales by Roberto Santibanez
Adapted from Tacos, Tortas and Tamales by Roberto Santibanez
Suburble https://www.suburble.com/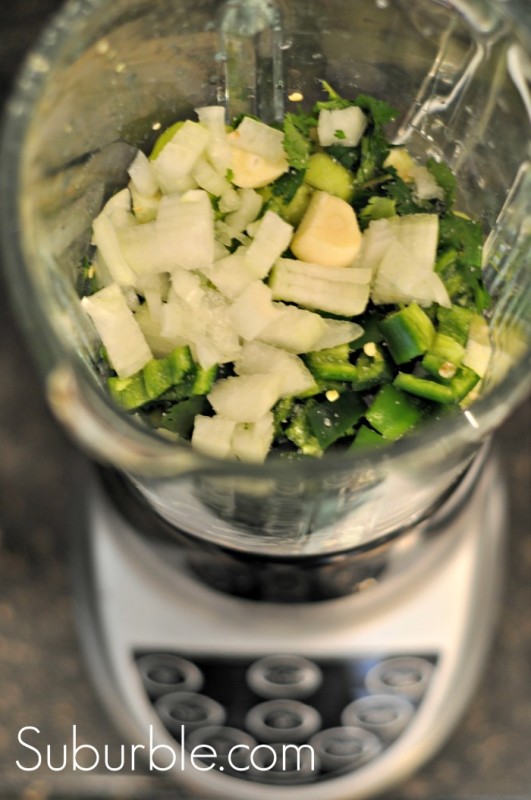 I love a recipe where everything can be chucked into a blender. It's just so easy. And when you flash those tomatillos around in front of your guests, they're going to be so impressed with you.
Also, for a different flavour, consider roasting the tomatillos prior to blending them.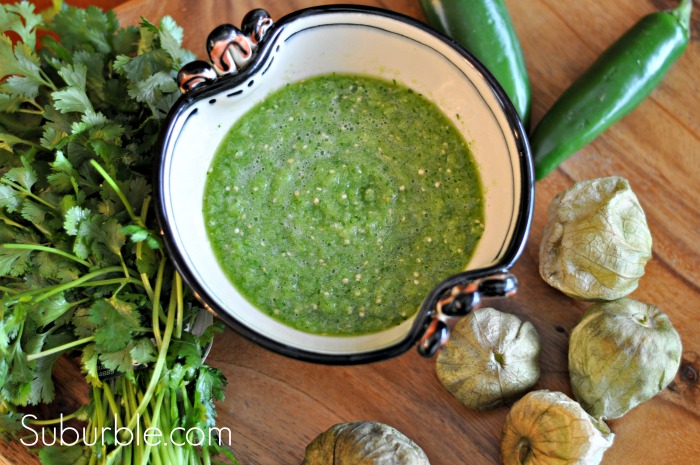 Isn't it so beautiful and green?
Salsa verde can be a garnish/sauce for most Mexican dishes. Drizzle it on your enchiladas and tacos, or scoop some up with your homemade tortilla chips!
A great way to turn this into a crowd-pleasing dip is to mix in a ripe avocado while you're blending your ingredients. It makes for a smoother, more velvety finish.
These recipes are fantastic starters for a Mexican feast, or an appy for a night in. Try them yourself! (And then tell me all about it!)
Disclosure – I am participating in the Old El Paso Blogger Campaign by Mom Central Canada on behalf of General Mills, and received compensation as a thank you for participating and for sharing my honest opinion. The opinions on this blog are my own.