Thank you, Mom Central and Patak's Canada, for sponsoring this delicious and spicy post!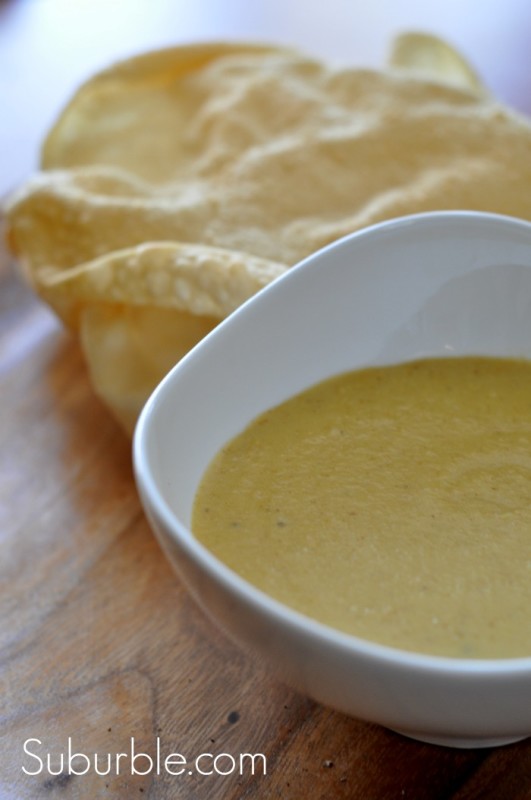 I am really excited to share this recipe on the blog today. I love Indian cuisine (as does Mr. Suburble), and when I got the chance to work with Patak's Canada, we were both thrilled! I love slipping a bit of spice into our meals, and I will admit, one of my most epic culinary goals is to cook perfect vegetable pakora. One day… I will be brave and make them…
This upcoming weekend is especially pertinent time to make some delicious Indian food, as this Sunday, November 3rd, is Diwali.
Diwali is known as the "Festival of Lights". It's a fantastic celebration – as great in scale as Christmas – celebrated by Hindus, Jains, and Sikhs all over the world. Lamps – called diyas – are lit to signify the realization of good over evil. Diwali is a national holiday in many countries, and involves tradition, family, and history.
It also involves delicious food.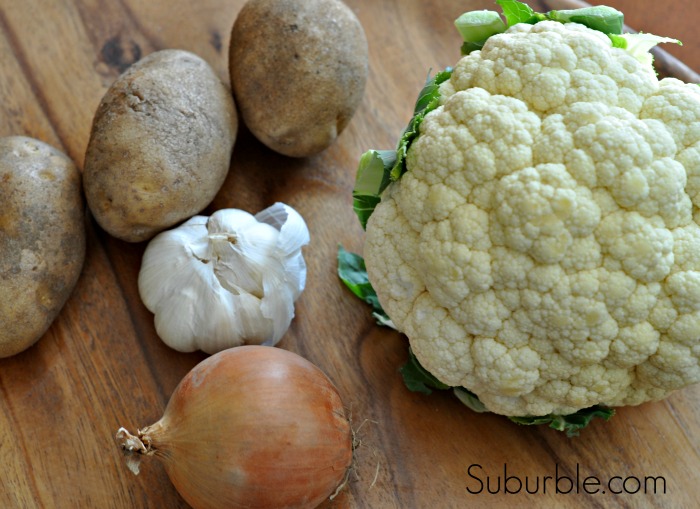 There's nothing like a flavourful and creamy soup in the cold Autumn months. I love sneaking veggies into our soups (as there are some people in our house that get a bit scared by things like cauliflower… or *gasp!* an onion!) and one of the best ways to harmonize a soup chock full of goodness is curry.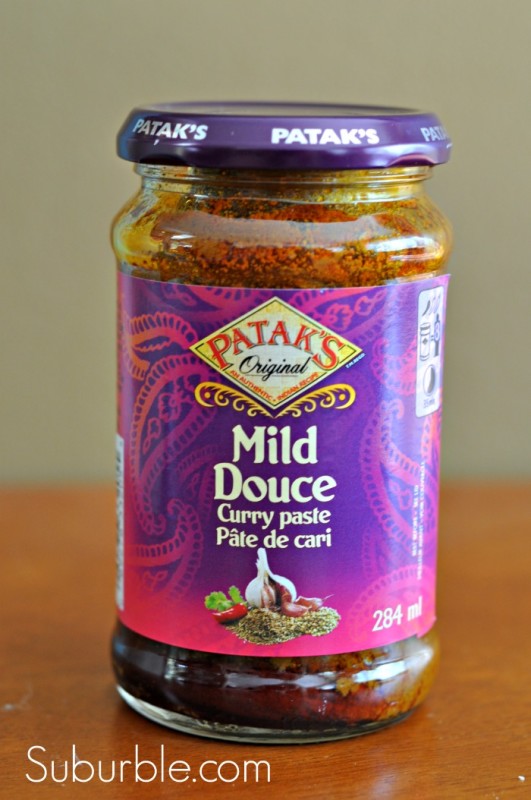 A mild curry paste is a great way to add flavour to soup, because you have far more control over the strength of the curry. Especially if you're new to the warm and spicy Indian flavours, a mild curry paste is a great place to start.
Curried Cauliflower Soup
2013-10-31 02:04:09
Ingredients
1 head of cauliflower, chopped
1 yellow onion, diced
2-3 cloves of garlic, finely chopped
1 tbsp olive oil
3 potatoes (quartered and par-boiled/steamed until soft)
2-3 tbsp Patak's mild curry paste
1 900 ml tetra pack of vegetable stock
1 can coconut milk
salt and pepper
Instructions
Sautee cauliflower, garlic, and onion in oil med-high heat
Once veggies are soft, add potatoes
Add curry paste to vegetables and sautee for approximately 3-5 minutes
Add coconut milk and approximately 2 cups of vegetable stock (reserve remaining stock for blending)
Bring soup to a boil, then simmer for approximately 15 minutes
Blend soup in a blender or with an immersion blender; use remaining stock if needed to get a smooth consistency
Return soup to low heat; salt and pepper to taste
Enjoy!
Notes
Serve with bread or pappadums
Suburble https://www.suburble.com/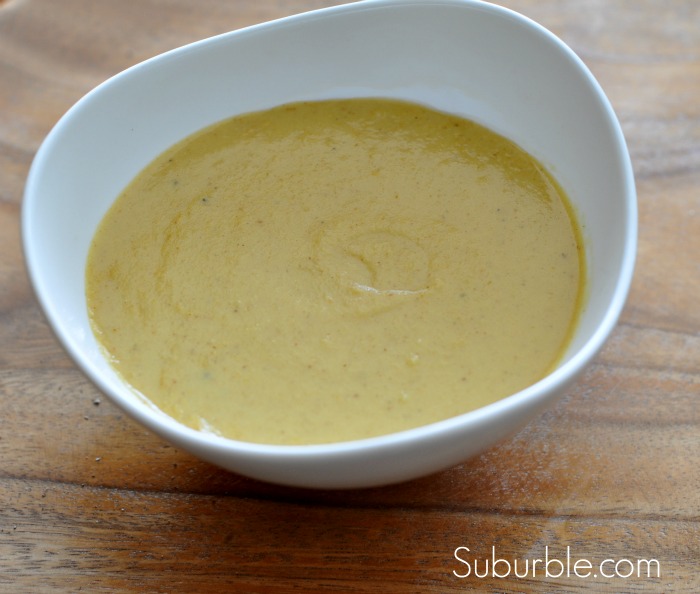 The potatoes (which I prefer to steam – try it!) and coconut milk add a creamy texture to the soup, while the curry adds a spicy warmth to it.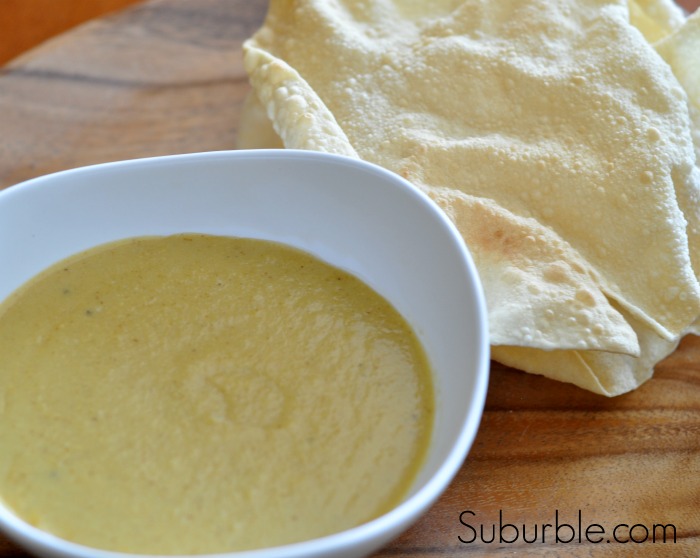 I served the soup with pappadums on the side, which were quite the hit. I was this.close to crumbling them up and putting them on top of the soup like saltines. Instead, I dipped them like chips!
If you're looking for a comfort food dish, then try this simple and delicious cauliflower soup. And on Sunday, consider lighting a candle or two – or better yet, check out your local celebrations – to recognize the beautiful celebration that is Diwali.
Disclosure: I am part of the Patak's Canada Ambassador program with Mom Central Canada and I receive special perks as part of my affiliation with this group. The opinions on this blog are my own.