Today is another #myfavoritebloggers Collective blog hop! Some of my most favourite people have gotten together to show off their crafty awesomeness all based on one theme.
And this month's theme is: Spring.
Bring it on, baby. We could use some Spring in our lives.
After my tutorial, head to the bottom of this post where you will find heaps of Spring inspiration to remind you of the season we're all waiting for!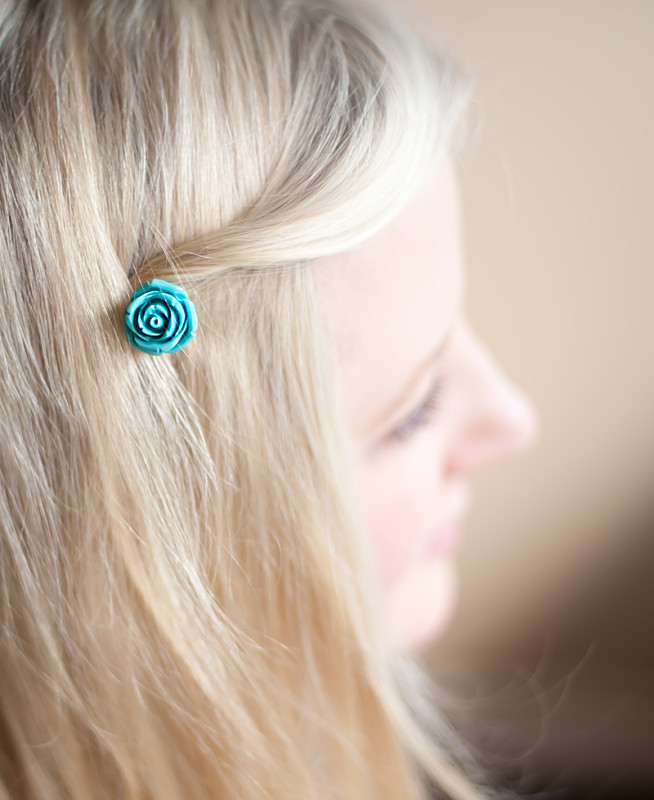 I'm a model, you know what I mean… and I do my little turn on the catwalk.
No. I don't.
But I like cute little hair accessories. Especially when it's a way to add a little pop of colour here and there.
This project is a simple and frugal one.
You need bobby pins, a glue gun, and some of these flower cabochons. I found them at Michaels in the beading/jewelry section.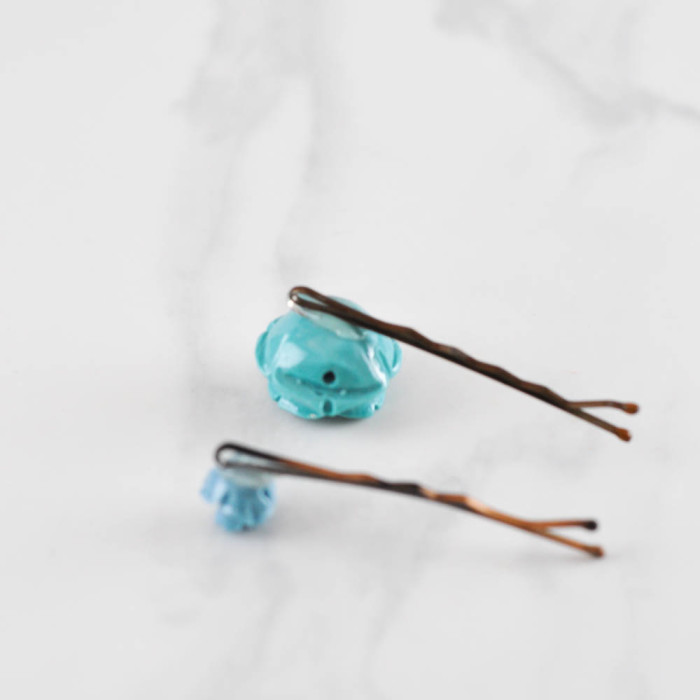 It's as easy as you think it is.
Put some hot glue on the beads, and then quickly stick the end of the bobby pins onto the glue.
Let them set, and voila! Sweet little bits of hair loveliness!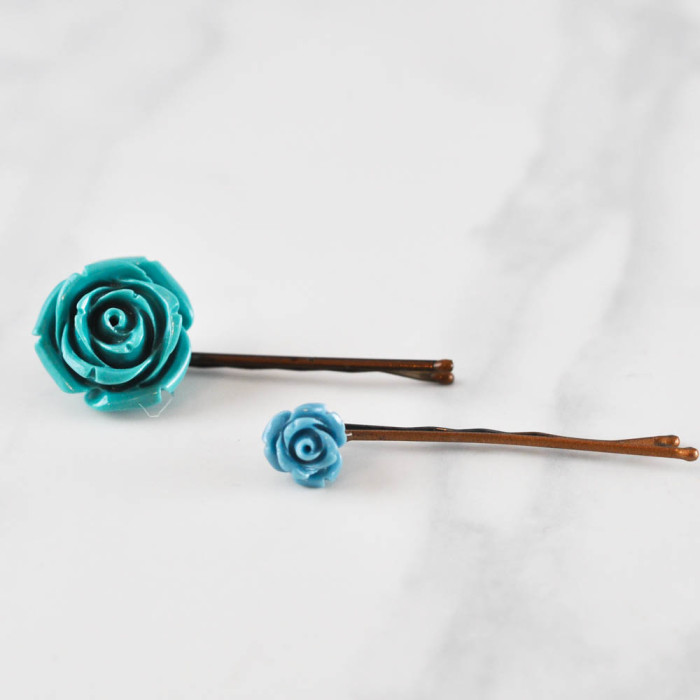 Slip them onto a little piece of cardstock to present as a gift, or tuck them up into your own hair (how about a loose bun at the nape of the neck?) to add a few sweet little flowers to your hairstyle.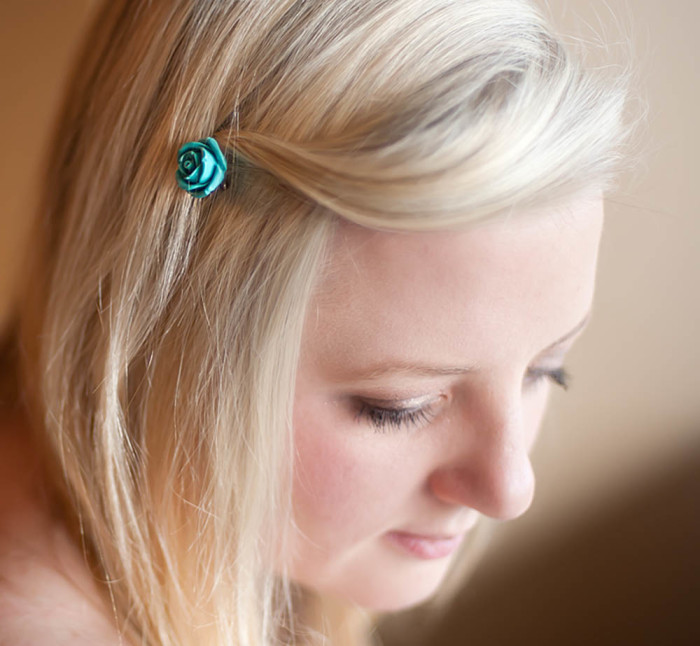 Don't ever underestimate the power of simplicity.
And because we're all hankering for some Springtime love, check out the projects created by the #myfavoritebloggers collective!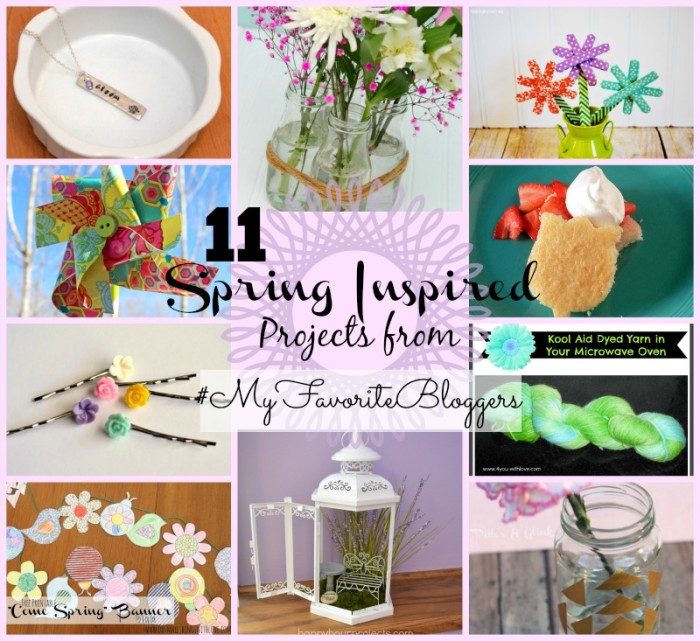 Stamped "Bloom" Necklace from One Artsy Mama
Spring Centerpiece from Happy Go Lucky
Washi Tape Popsicle Stick Flowers from The Benson Street
Simple Circle Pinwheels from Creative Capital B
Semi Homemade Strawberry Shortcake from Seven Alive
Five Minute Hair Pins from It Happens in a Blink and Suburble
Kool-Aid Dyed Yarn in Your Microwave from 4 You with Love
Color-able Free Printable Spring Banner from Do Small Things with Love
Fairy Guesthouse from Happy Hour Projects
Geometric Print Vase from Pitter and Glink.
Are you so excited for Spring? Or is it just us?!?

p.s. I have to send a huge thank you to my dear friend, Lindsay, of Lindsay Faber Photography, for snapping these photos of me.
It was getting awkward trying to take them myself.