… the wonderful wizard of Oz!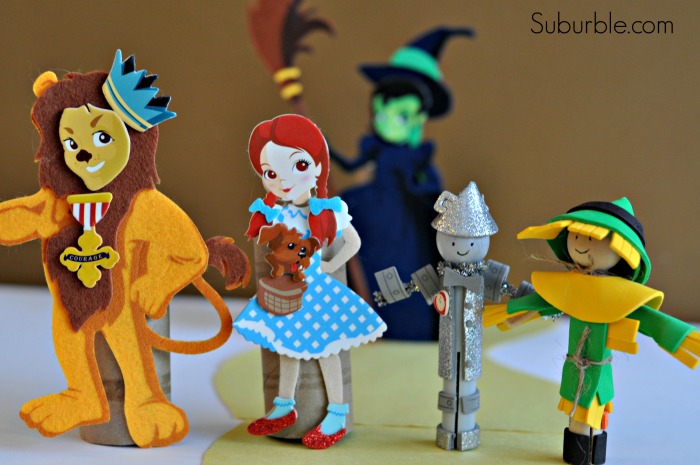 Do you remember the first time you watched The Wizard of Oz? I do. The tornado scene scared me half to death. More than the witch or the flying monkeys! There was something so incredible about that black and white scene… I was completely held to the screen.
And, of course, the Lollipop Kids, Glinda, the merry band of the heart/brain/courage-less sidekicks… it's a magical experience.
I was thrilled to learn that the girls and I could get our hands on some Wizard of Oz crafts from Darice, created in celebration of the movie's 75th anniversary next year. Lila and Lucy tore into the box and found some incredible goodies: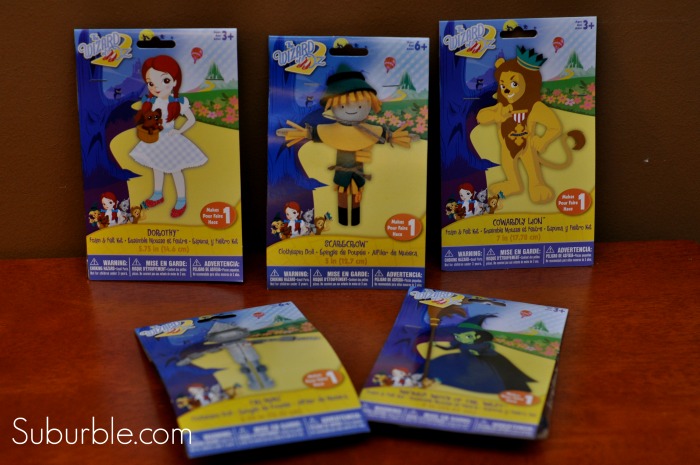 There were characters waiting to be assembled….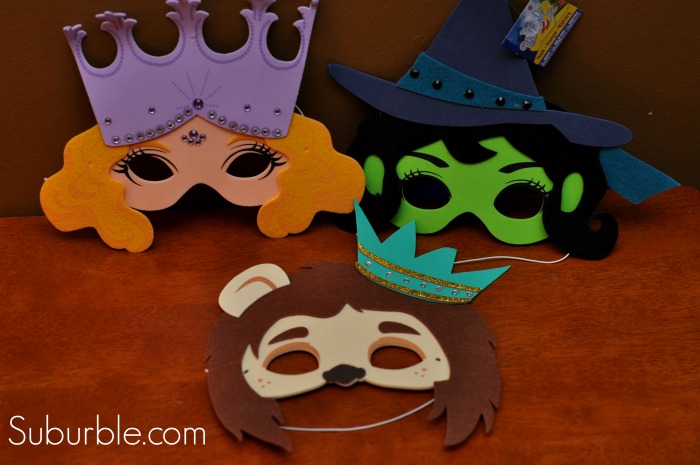 An assortment of masks, just waiting for adventures down the yellow brick road….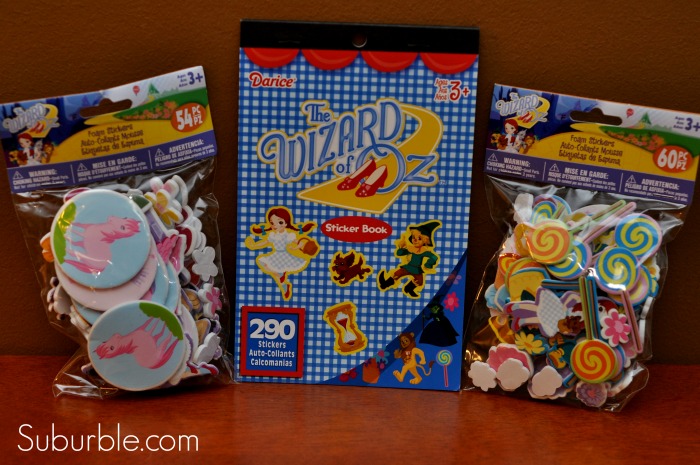 And oodles of colouring sheets, watercolour pages, and stickers (like the ones seen above). The girls were in heaven.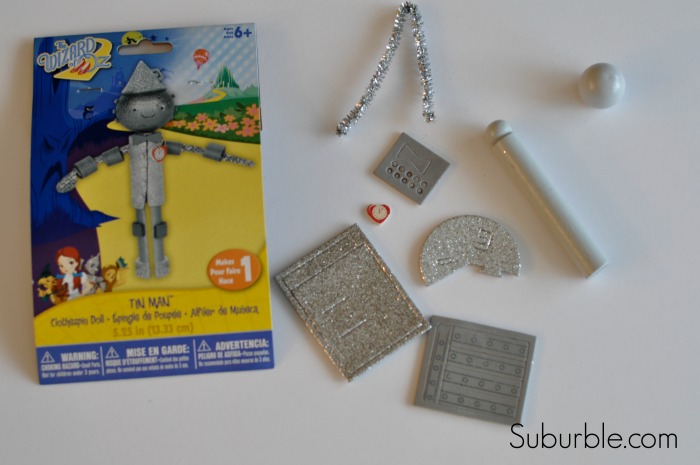 Lila was the most anxious to start putting the characters together. Because I had an idea for these little guys, we set to it right away.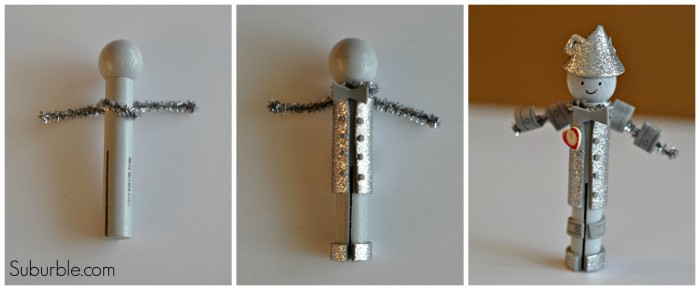 It was really this easy. Clothespeg-turned-Tin-Man in about 5 minutes. He's got glitter and sass!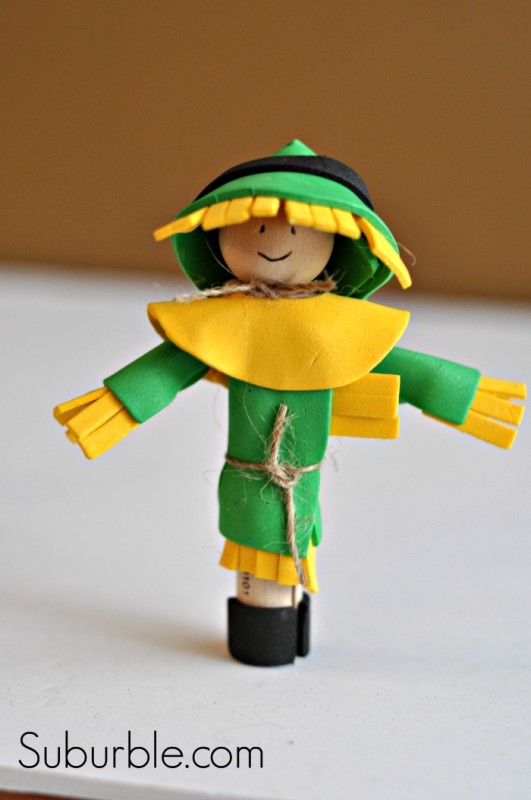 And meet his friend, Mr. Scarecrow himself! (Lucy was especially taken with him)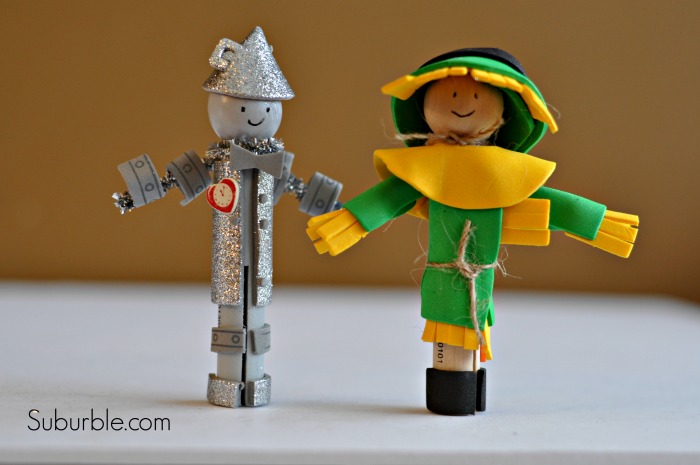 "Hey friend! I like your belt!"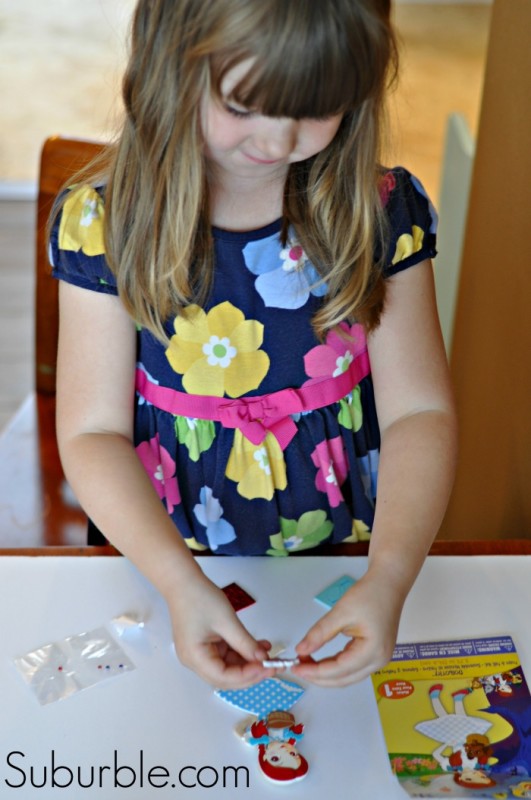 Lila got to work assembling Dorothy and the rest of her crew. She didn't need my help at all. I was completely impressed. This child is growing up so fast! What's next, sewing?!?!
No, it's not. I'm not ready for that yet. I can barely sew as well as a four-year-old… I need to protect my rep around here.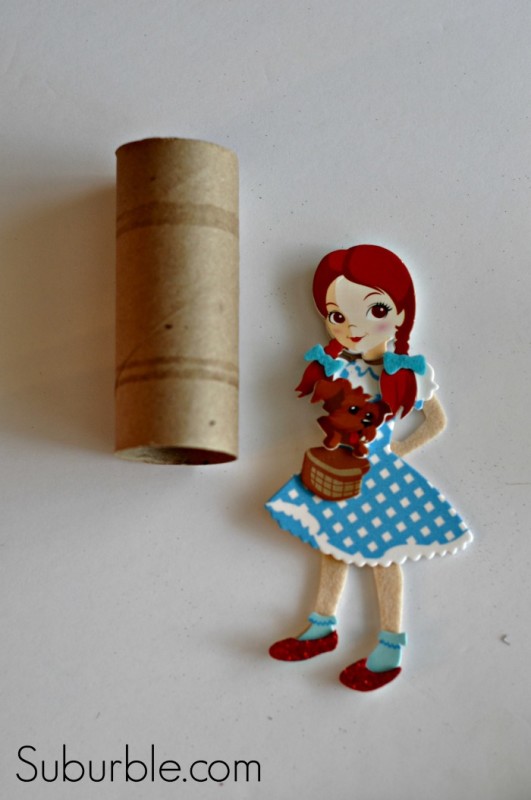 The felt characters were meant to lie flat – that is, they WERE meant to lie flat, until we got clever. Hello Mr. Toilet Paper Tube.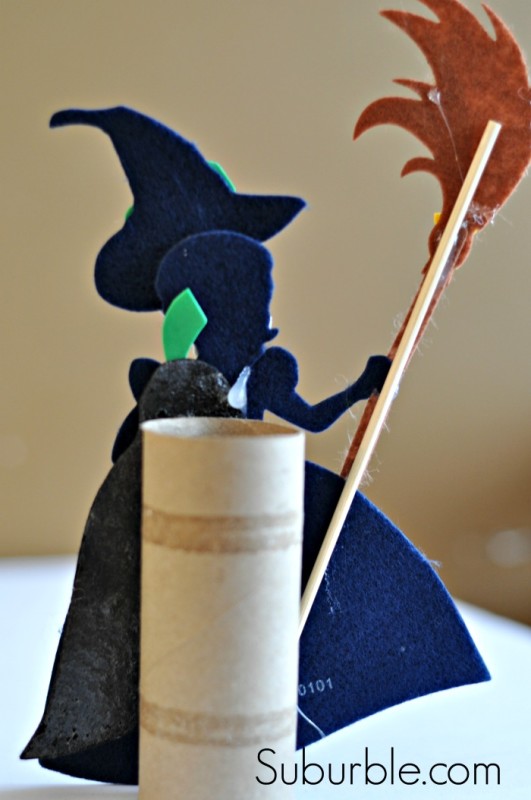 Using the powers of hot glue (and also the powers of toilet paper rolls and skewers), we created these puppets out of the felt characters.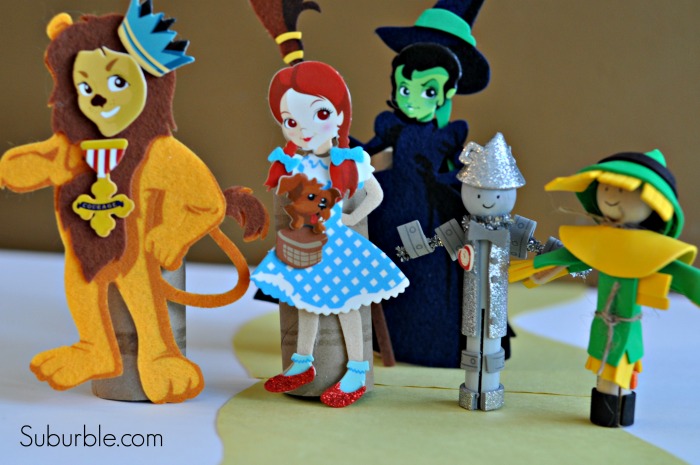 And if things get too scary (say.. a tornado shows up again!), then you can click your heels three times and say, "There's no place like home!"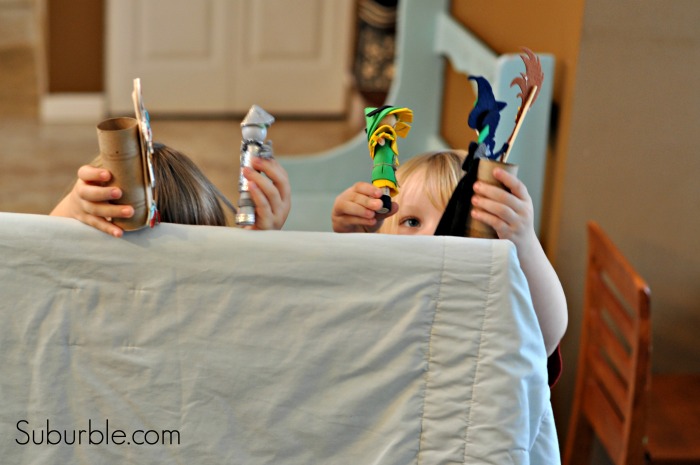 Especially when your home is full of characters – both preschool-sized and puppet sized!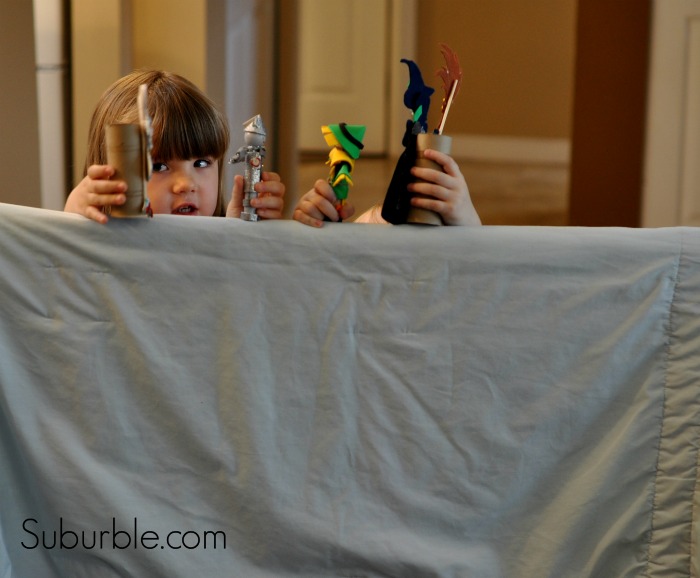 "And then Dorothy says… do you guys want some Goldfish crackers?"
We had a blast with our box o' Oz, and it's still not over yet! There are plenty of activities that we look forward to playing with over the coming weeks! If you want to whip up your own Yellow Brick Road crew of puppets, or try out any of the other fantastic Wizard of Oz crafts, check out your local Joann, Michaels, AC Moore and other small retailers.
Follow Darice Crafts for even more Oz-fabulousness!