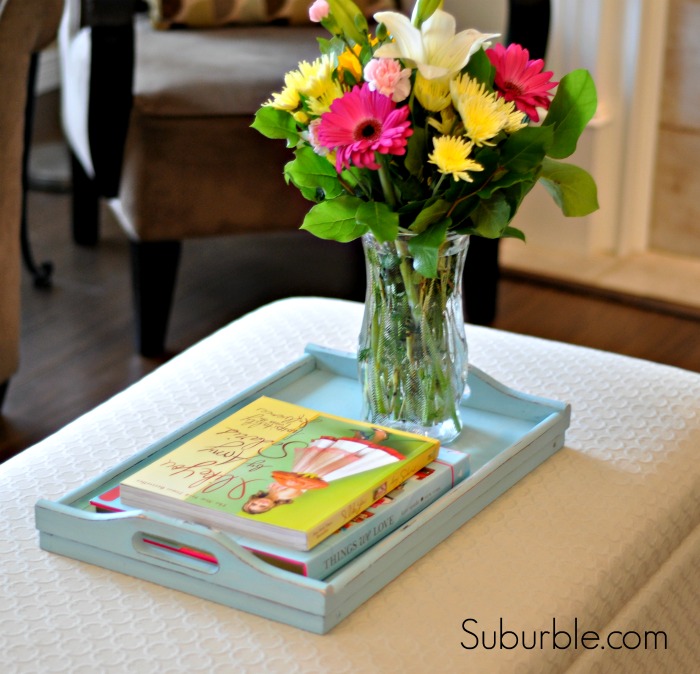 Because we've been dabbling in the art of Home-Selling (more on that later this week), we've been decluttering like crazy. Like maniacs.
Like people who aren't really thinking about what things are useful and what aren't.
There was a wooden tray that had been kicking around the house for a couple of years. In a tornado of cleaning, I chucked it onto the pile of "Donate" boxes by the front door.
Then I grabbed it back.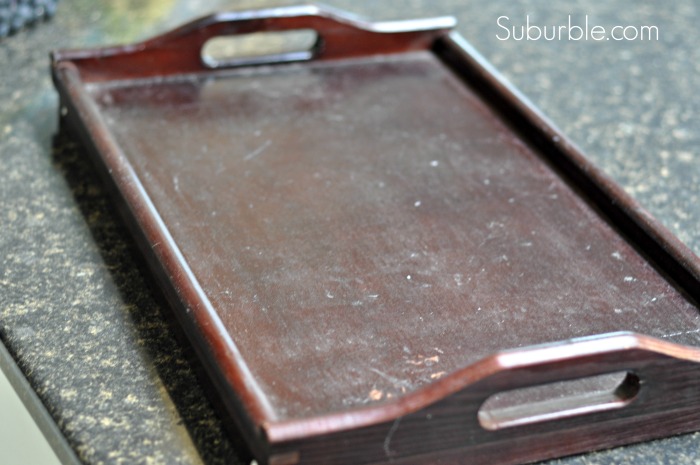 This tray was a gift from my sister, eons ago. It had seen its fair share of cups and appetizer plates. And as a result, it was scratched and dinged looking just plain tired.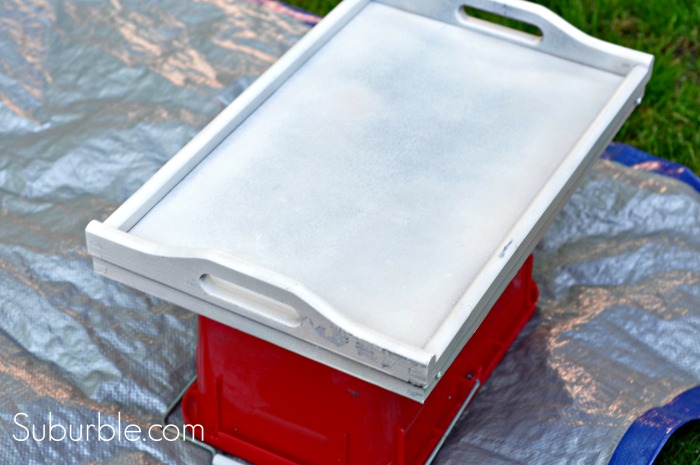 I broke out the primer first.
Yeah, it still looks rough, I know. Primer always makes me nervous, even though I know that it's covering my butt.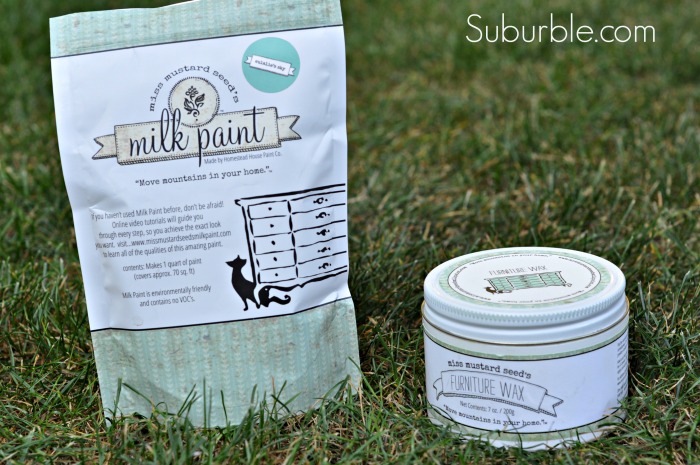 Then, I brought out this! Woot! I'm so excited!

I was in a small gift/decor shop when I saw a Miss Mustard Seed display. The colour I chose was Eulalie Sky. The swatch on the package was quite bright, but the shop owner assured me that it was a much more muted colour.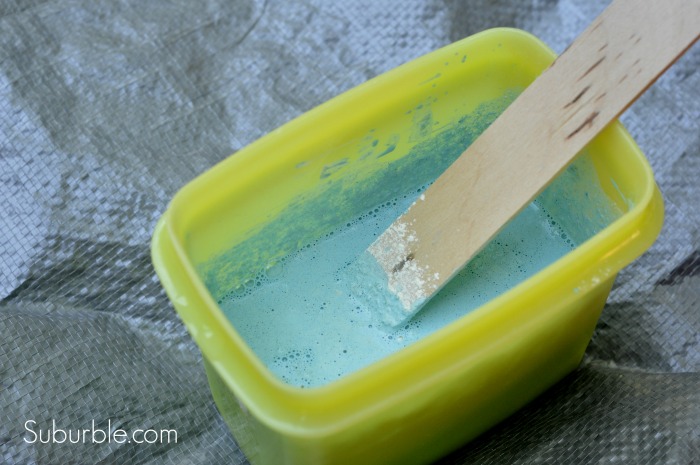 … and it was.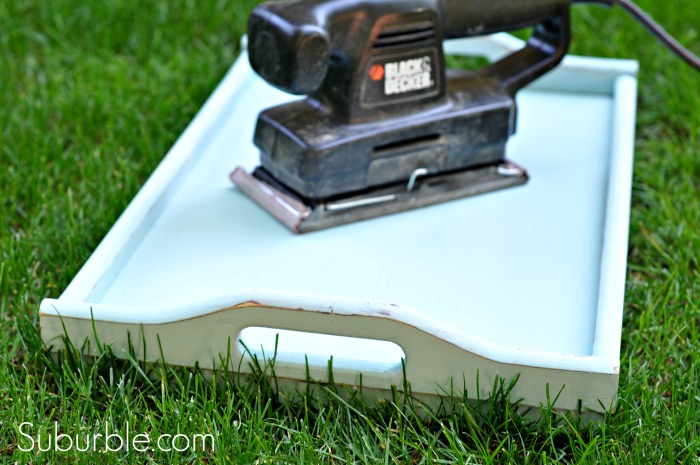 I put two coats of paint on the tray. Then, I distressed it. Of course I did. You guys know how much I love to wield that sander!
Milk paint goes on like a wash, so it may need a few coats if you're looking for more of a solid-colour. I put a coat of wax on top of it (for that gorgeously smooth finish), and then brought it inside.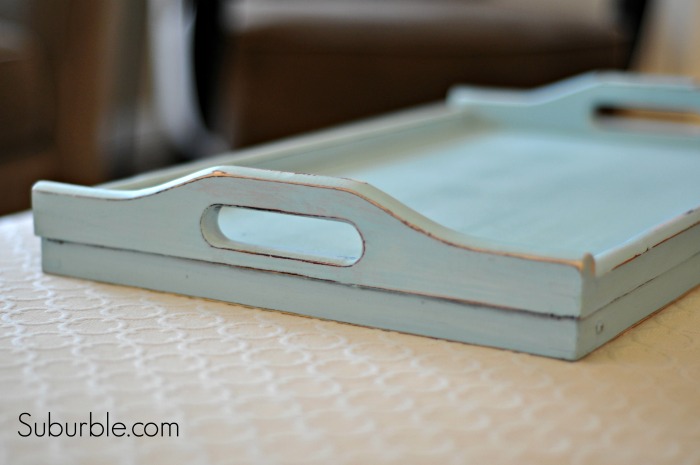 The espresso colour of the previous stain came through with the "artistic sanding" of the piece. I love love LOVE how it turned out!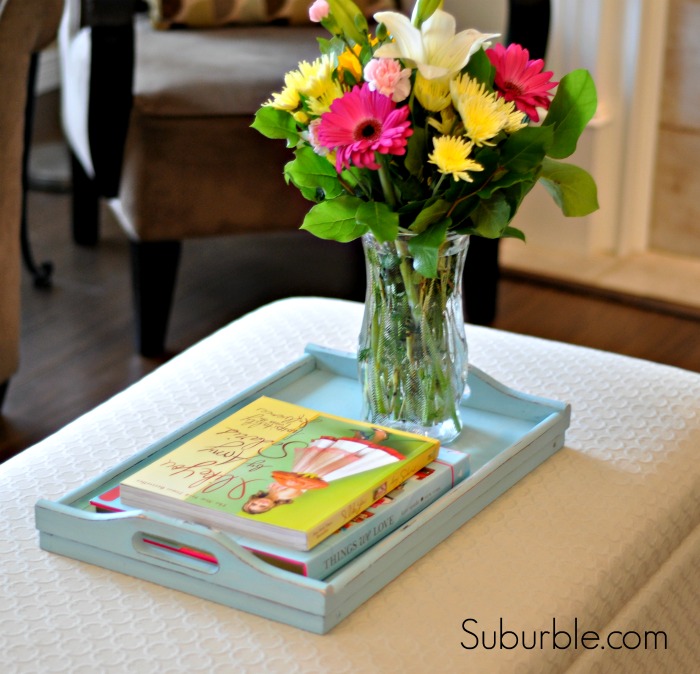 The tray now has pride-of-place in our living room, atop my other DIY-tastic piece, the recovered ottoman.
I use it to hold cups of tea, to feature a few coffee table books, little knick-knacks…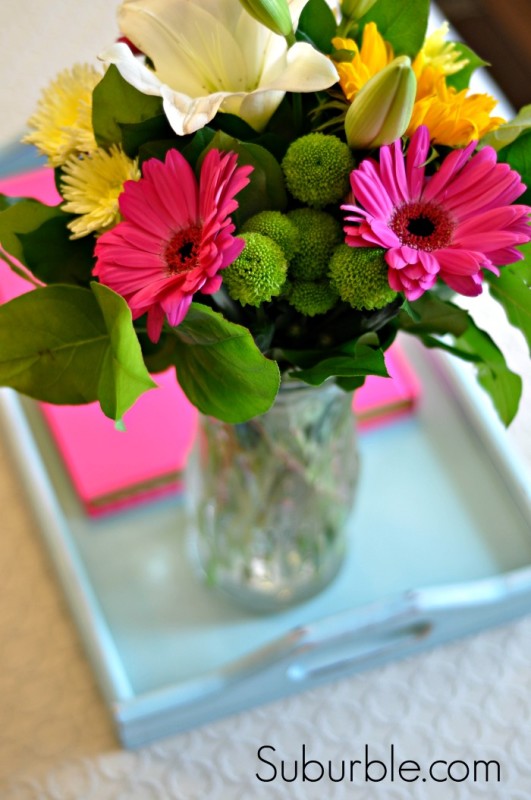 … or a beautiful bouquet of flowers from a friend.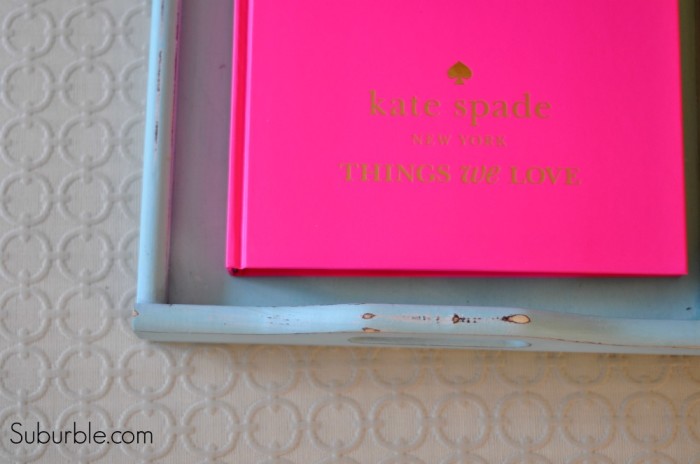 Which just so happens to match perfectly with my Kate Spade book (sans jacket – I love its brazen colour!). Hello gorgeous!
This tray was almost chucked out the door, and now it's one of my most favourite living room pieces! It's just another reminder that by grabbing a paint brush (and maybe a sander, if like "wrecking" your stuff like me), you can quickly and easily transform decor!
What about you guys? Have you ever nearly-chucked something, only to realize that it was a diamond in the rough?
And then maybe your husband sighed, "It's official. You're a hoader."
**This post first appeared on One Artsy Mama