It's December 23rd, and I still don't have a kitchen. It's covered in sawdust and clutter and bits of paper that are probably important, so I shuffle them from pile to pile, never actually putting them where they belong.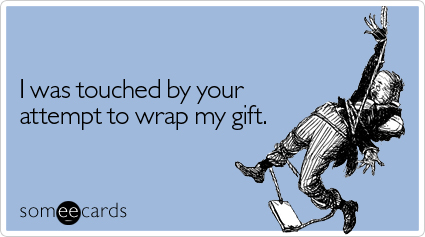 (This is pretty much me, except I don't think I'd ever wear striped pants…. again…)

I still have unwrapped gifts, and today, my Christmas tree is finally being unearthed from the mountain of crap in the playroom.
The toilet should be re-installed by Christmas Eve.
The renovation is nearly over.
And so…. I'm going to pet my blog on the head and say, "Take a nap, little one. Mama's going to sit over here with a glass of wine and some Christmas baking."
To my wonderful readers: Happy Holidays and Merry Christmas (if you're celebrating)! I'll be back before the New Year.
I'll bring my "after-the-chaos" pictures with me.
Take care of yourself and your families. Have a very lovely week!