Thank you, Mom Central Canada and Kinder, for being egg-cellent people!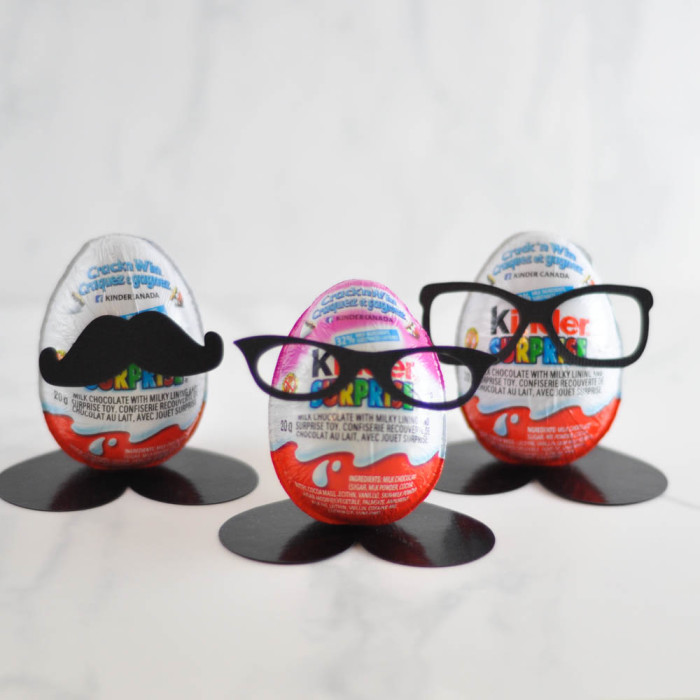 You guys already know that I'm working with Kinder.
It's a pretty sweet gig. It's even more awesome for the girls. You should see Lila's face when we crack open a case of these babies.
More than once she has said to me, "You know what I love about you, mom?"
"What, sweets?"
"Your blog."
And then she dances away with a chocolate moustache and a toy clutched in her hands.
But we don't eat them all. Part of the happiness in receiving so many of these coveted treasure-eggs is gotten in gifting eggs to our friends.
Whether it's for a holiday (*ahem* Valentine's Day is just around the corner) or as a treat in a goodie bag or even just to say, "I like you" – we want to pass on some of this good fortune.
And when it's packaged up as an adorable gift? I'm sold.
I will hand-deliver that to your door, ma'am.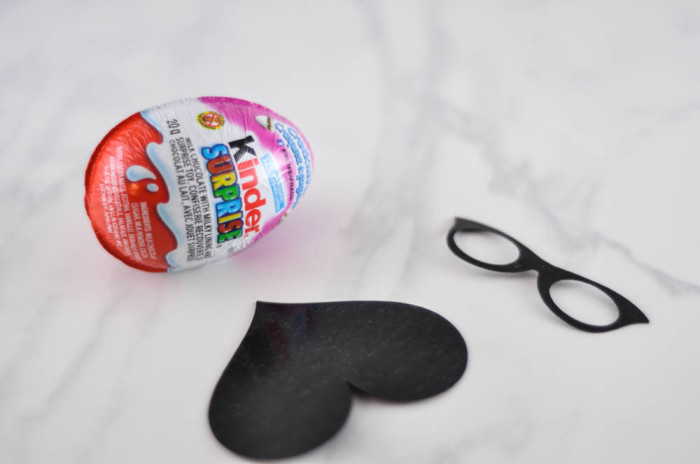 To make your own Kinder Egg-Head, you will need two pieces of black cardstock – one cut in a heart shape and the other in the shape of glasses (or a moustache, or lips, etc, etc… you get the idea).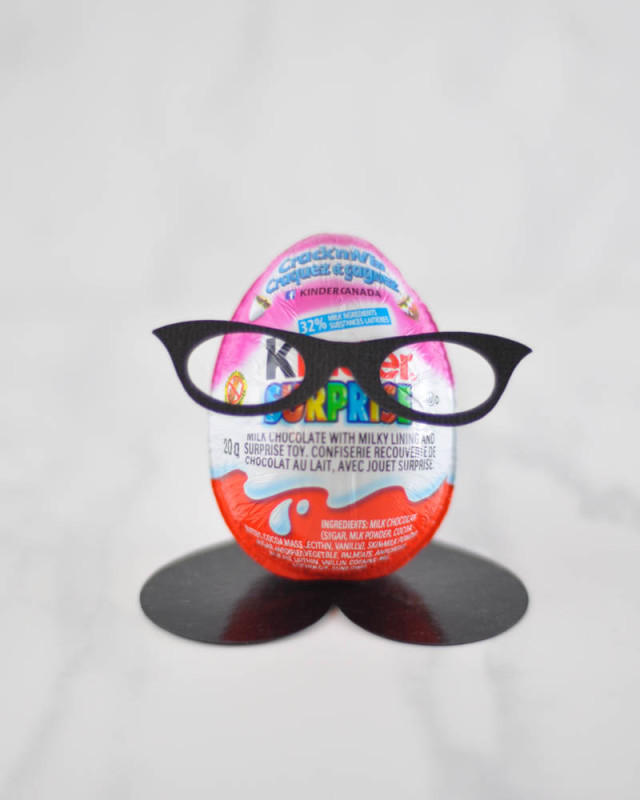 Using the adhesive of your choice (I really like glue dots – especially when kidlets are helping), give your egg a personality!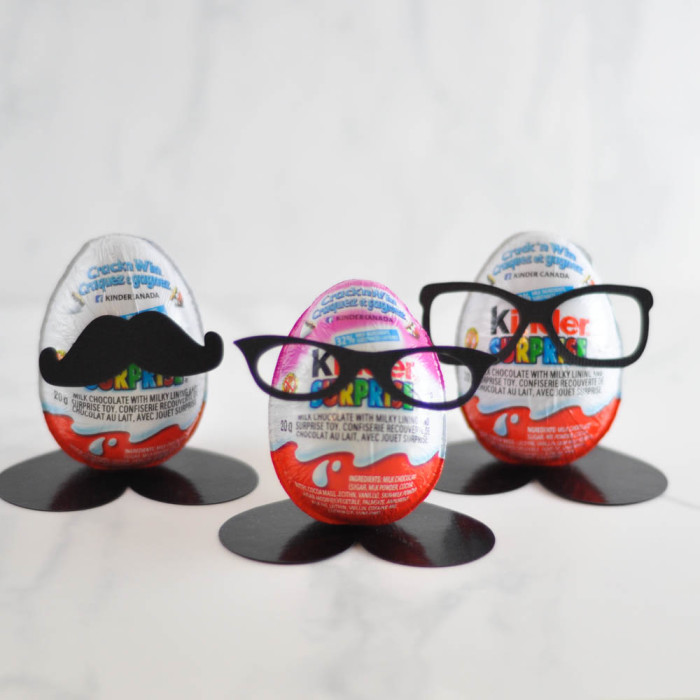 Create an Egghead posse.
Got a friend with a thing for Tom Selleck? Let's be honest, who doesn't? Hellooooo Bandit! Mr. Moustache would be happy to come live with her!
What's even more rad is that this month is the Kinder Crack n' Win promotion. Inside each egg – on the little slip of paper that talks about the toy – there is a code. If you enter that code into the Crack n' Win Facebook page, you could win some crazy-awesome prizes.
Like a Fiat 500 POP.
I know. A CAR!
There are also two trips to Orlando, countless family movie nights, and more!
So hang on to those little slips of paper and check those pins, gang. You could be holding onto something pretty fantastic!
So now that you've met my little Egg-friends, who do you love more?
The spectacled Egghead? Or the Moustachioed one?
I can't decide. Tell me who you would like to see standing on your doorstep!
Disclosure: I'm part of the Kinder® Mom program and I receive special perks as part of my affiliation with this group. The opinions on this blog are my own