Thank you, Mom Central Canada and Blue Dragon, for adding even more flavour to Salad Love!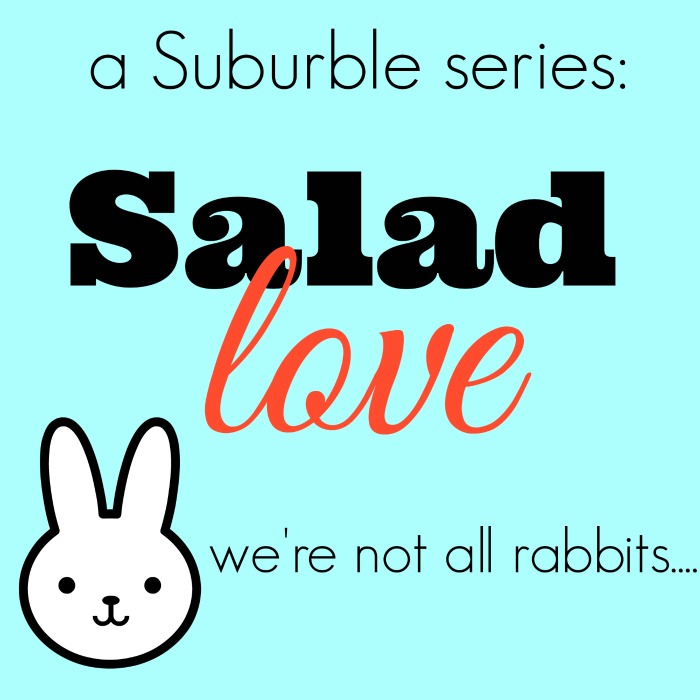 Salad love is back!
This week, I'm sharing a salad that the Mr. Suburbles in your life are going to be thrilled with.
Meat salad.
Yep. Carnivores can be omnivores now.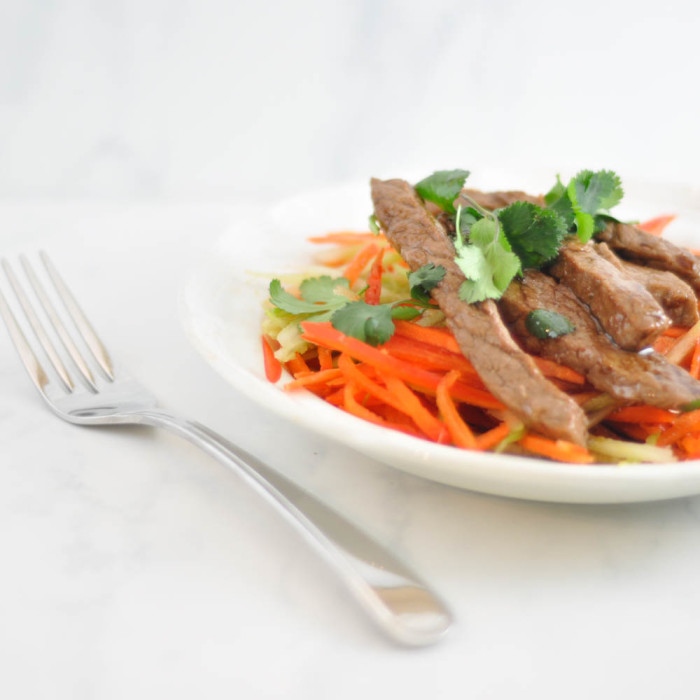 Chinese New Year is just around the corner – year of the Horse, peeps! – and it's a great reason to put a little bit of flair on your plate.
And keeping with Blue Dragon's "East Made Easy" theme, you can get a lot of taste in a short amount of time.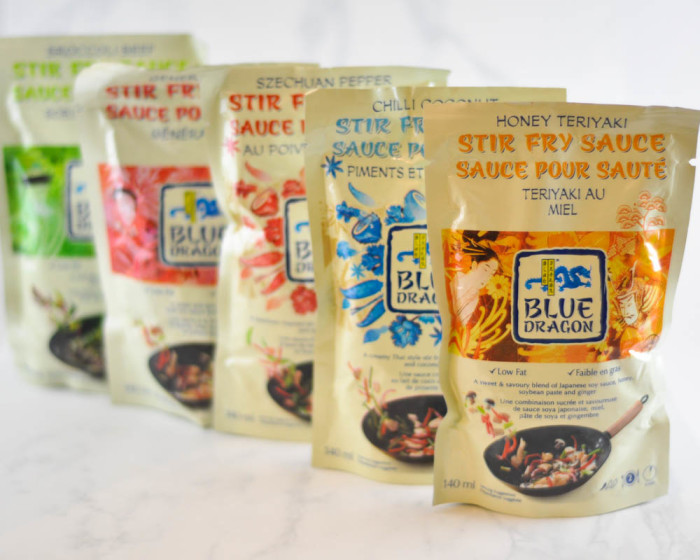 Blue Dragon has a bunch of great Stir Fry sauces that pair well with the meat food group. I chose to the Honey Teriyaki stir fry sauce with my steak. I thought it would pair nicely with this Asian Dressing.
Asian Dressing
2014-01-29 02:13:17
Ingredients
1/4 cup soy sauce
1/2 cup sesame oil
1/4 cup rice wine vinegar
2 tbsp grated ginger
1 tsp minced garlic
2 tbsp honey
Instructions
Mix all of the ingredients together (whisking helps to break up the honey)
Drizzle onto salad and enjoy!
Suburble https://www.suburble.com/
Teriyaki Steak Salad
2014-01-29 03:19:22
Ingredients
1 lb of sirloin, cut into strips
1 pkg Blue Dragon Honey Teriyaki sauce
1 tsp of olive oil
3 carrots
2 stalks of celery
1 red pepper
Cilantro
Asian Dressing (recipe in this post)
Instructions
Cut vegetables into matchsticks (or use mandolin to julienne them - so much easier!) and put aside
Heat oil in a saute pan over medium heat
Saute steak slices until just cooked (be careful -it's easy to overcook them)
Toss in Stir Fry Sauce and put aside
Drizzle Asian Dressing over the slaw and toss until coated
Plate slaw on plate and top with steak
Garnish with cilantro and serve
Suburble https://www.suburble.com/
You can serve this with the steak hot or cold. The slaw with the sweet, gingery dressing is a fresh way to have a salad.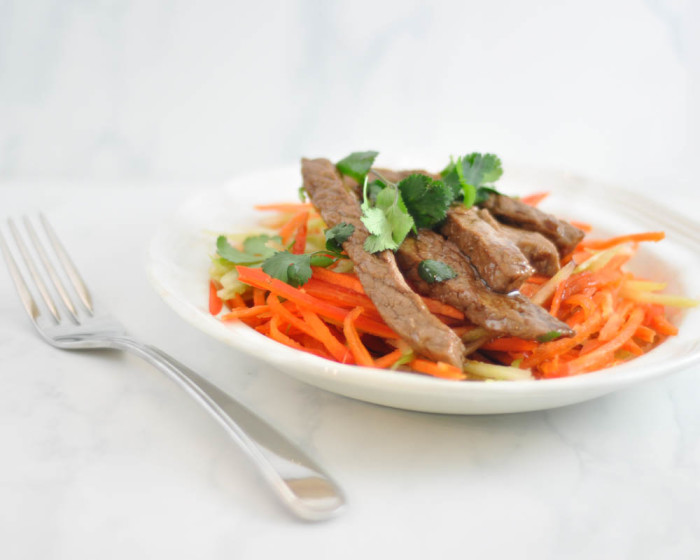 So, what say you about meat on your salads? It's a great way to turn a salad into a main.
And don't forget the cilantro. Cilantro MAKES it!
Disclosure: I am part of the Blue Dragon Ambassador program with Mom Central Canada and I receive special perks as part of my affiliation with this group. The opinions on this blog are my own.