Thank you, Patak's and Mom Central Canada, for helping me to create a dish that I can't help but nibble on before dinner is on the table!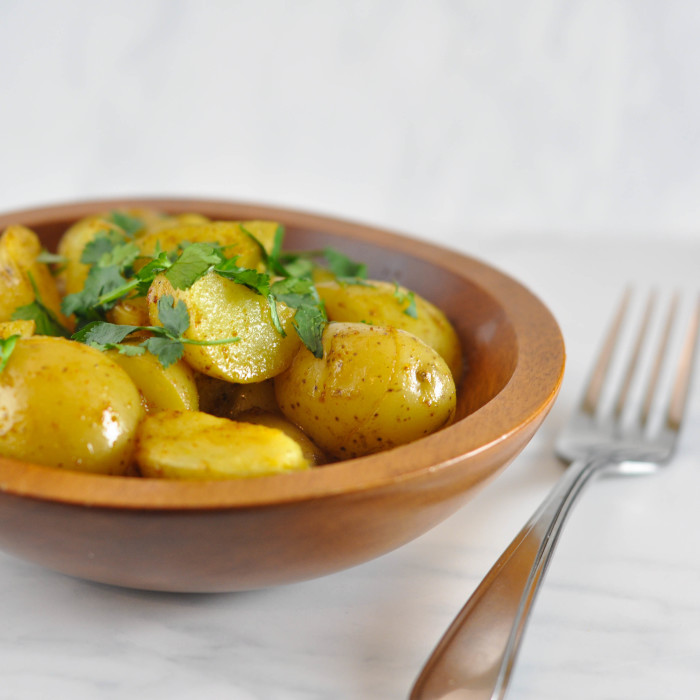 Well, 'tis the season of salads! Yet, as we're heading into the third week of the New Year, lots of people are chucking their resolutions to the wayside.
Carbs are tasty. Sugar is very nice.
And I agree. But that doesn't mean that our culinary adventures have to die with our diets. (And don't even get me started on diets. Let's just pledge to eat whole food together, and everything will be all right. Agreed? Agreed.)
I'm starting a new series on Suburble during these last two weeks of January: Salad Love.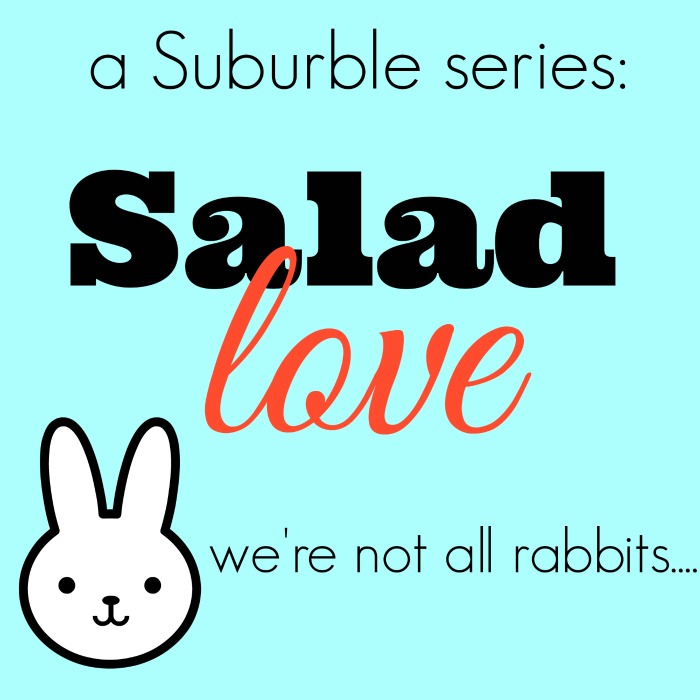 Don't get me wrong. I love a good tossed salad with a nice dressing. But not every night. You start to develop a certain salad-apathy.
And so, I'm going to share the salads that I like to make. The salads that I think are worth making for yourself and your family.
The first salad is a warm potato salad with a curry vinaigrette. This is a simple and delicious salad that I could not stop myself from eating right out of the serving dish.
Manners: I have them.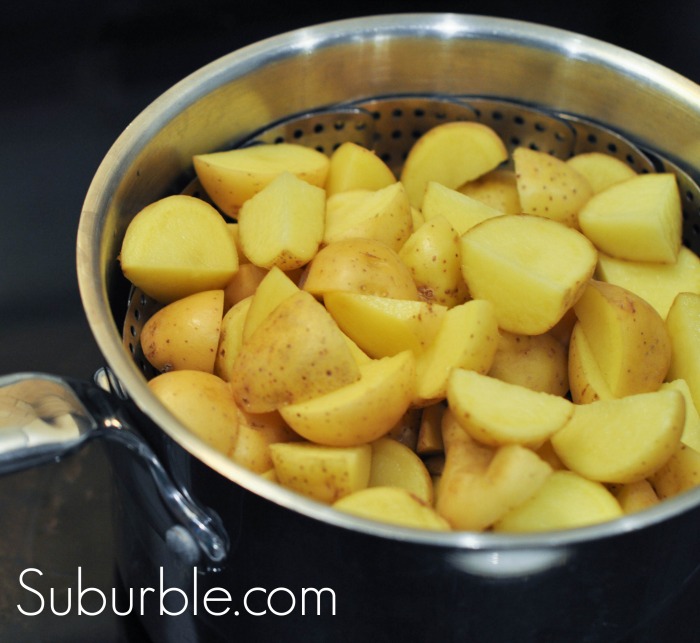 I like to steam my potatoes rather than boil them. I feel like they're tastier, somehow.

Warm Potato Salad with Curry Vinaigrette
2014-01-12 22:42:01
Ingredients
2 lb (or two small bags) of baby potatoes, quartered and steamed
1/4 cup cilantro, chopped
Dressing
1/2 cup olive oil
1/3 cup white wine vinegar
1 tbsp brown sugar
1 tbsp Patak's Madras curry paste
Instructions
Steam potatoes until cooked, remove from steamer and place in large bowl
Whisk ingredients for dressing together; taste to be sure that the curry/sugar ratio is to your liking
Pour dressing over still-warm potatoes and toss
Serve with cilantro sprinkled on the top of each serving of salad
Notes
You can also add some diced green onions to this recipe as well
Suburble https://www.suburble.com/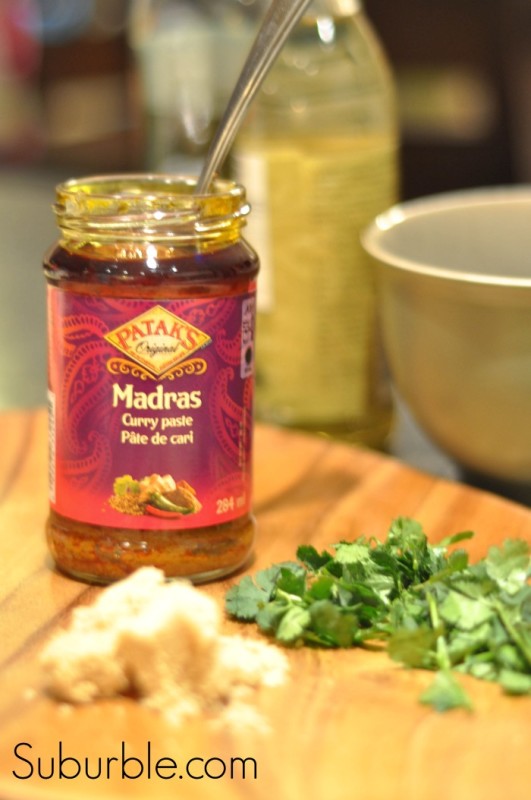 I love the taste of Madras Curry – it's a hot and spicy red curry – so start with a tablespoon in the dressing, and add more as your tastebuds see fit.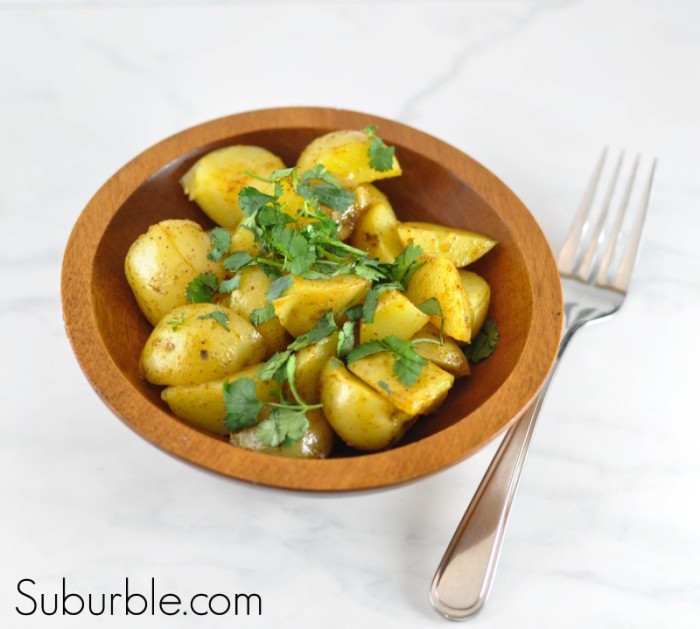 Serve this salad warm, as a side dish (perhaps with that fab tandoori chicken from a few months ago?) or serve it cold, with a sandwich or a barbecued main. It's delicious both ways!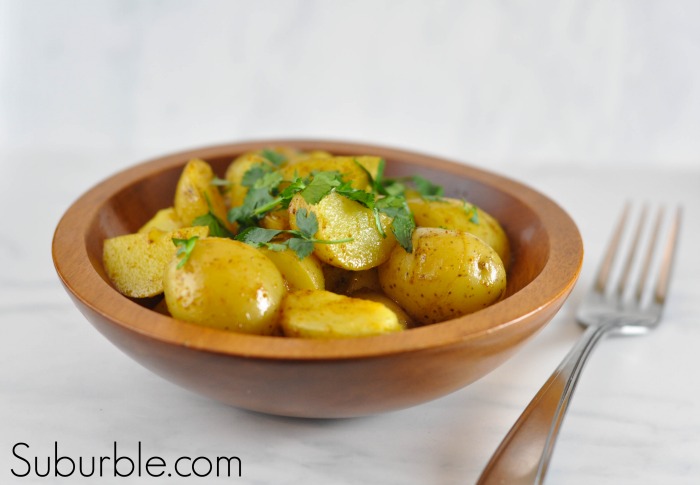 What I love about this dish (aside from the addictive vinaigrette) is that it's really simple and quick. Add a new taste to the table this month! Salads don't always have to be the same-old, same-old.
And hang around for more salad inspirations this month. It ain't easy always eating "greens".
Disclosure: I am part of the Patak's Canada Ambassador program with Mom Central Canada and I receive special perks as part of my affiliation with this group. The opinions on this blog are my own.