Thank you, Patak's Canada and Mom Central Canada, for encouraging me to get a bit spicy in the kitchen!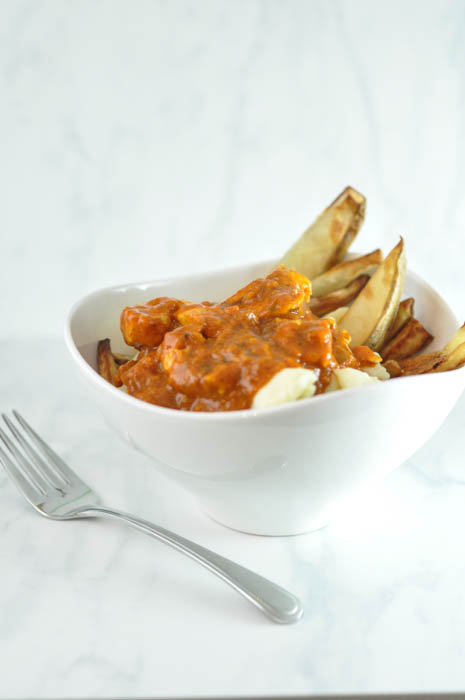 Canada is famous for a few things, and aside from maple syrup and Timbits, there is a well-known snack that sings to the hearts of many Maple Leafers.
It is the poutine. Oh yes… the cheesy fries smothered in gravy. The deliciousness of potato hiding under all of that hot goodness.
But I'm ramping it up a notch. I'm adding a bit of Indian spice to this Canadian favourite.
I made butter chicken poutine and it's wayyyy too good.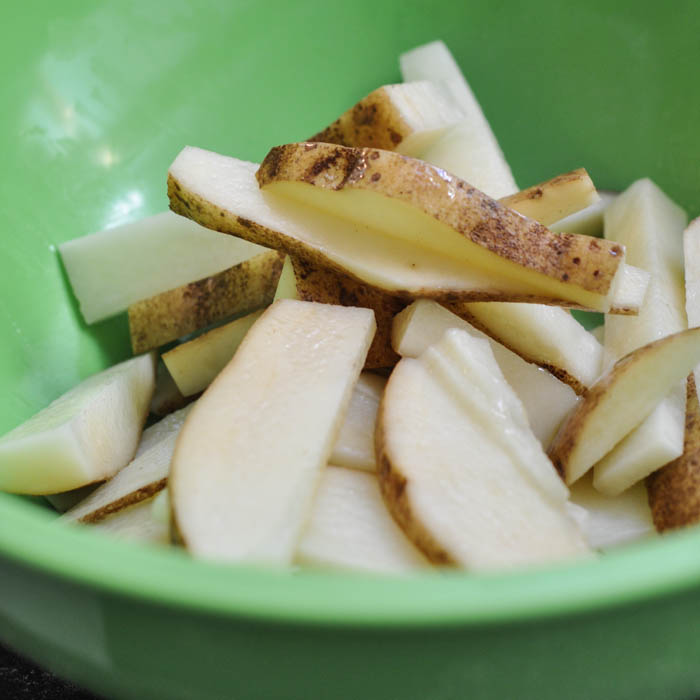 To make your own potato wedges, slice three or four large russet potatoes (skin still on) into wedge-shapes. Toss them in a tablespoon of olive oil and place on a lined cookie sheet (or a perforated french fry or pizza pan). Bake the fries at 400 degrees for approximately 30 minutes, or until browned.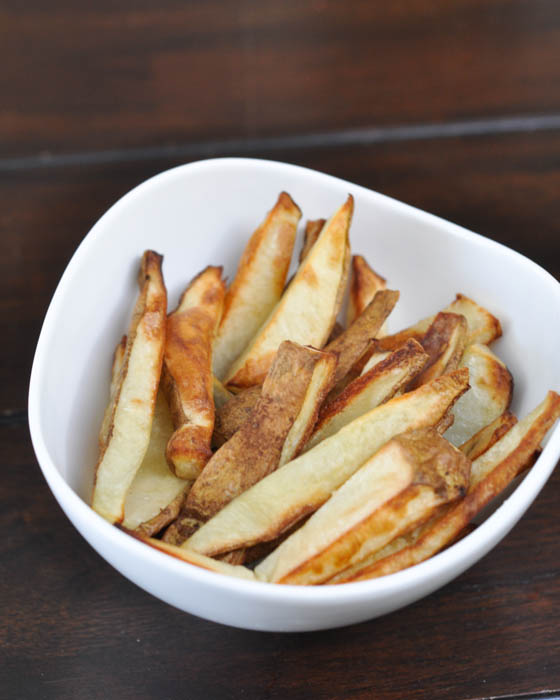 Once your potato-beauties come out of the oven, put them into a serving bowl. Oh… they're already getting excited for the next part.
Butter Chicken Poutine
2014-02-25 22:01:56
Ingredients
4 large Russet Potatoes - sliced into wedges
1/2 cup cheese curds
1 jar Patak's Butter Chicken Cooking Sauce
1 lb boneless, skinless chicken breast, cut into 1/2" cubes
2 tsp olive oil
Instructions
Toss potato wedges in 1 tsp of oil and put on lined cookie sheet
Bake at 400 degrees for approximately 30 minutes or until golden brown
When fries are about 10 minutes away from being done, heat 1 tsp of oil in a skillet
Saute chicken cubes until cooked all the way through
Add Patak's Butter Chicken sauce to the chicken and simmer for approximately 5-7 minutes
When fries are cooked, dish them into a bowl
Top with cheese curds and a healthy ladle-full of butter chicken sauce
Serve!
Suburble https://www.suburble.com/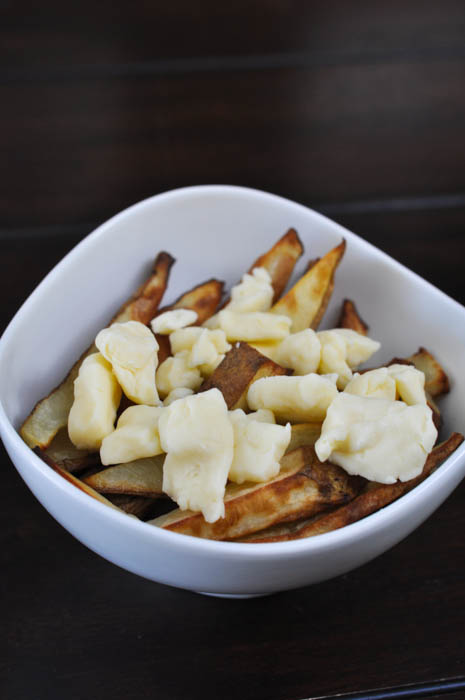 Hello, beautiful cheese curds. Are you ready to get saucy?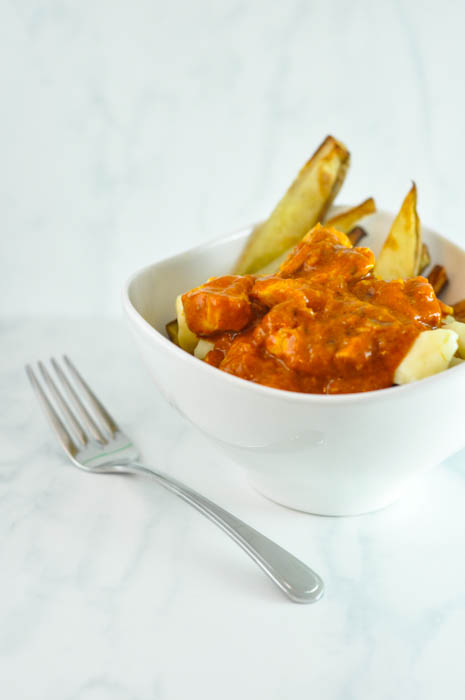 The hot butter chicken sauce melts the curds, and creates a gorgeous mixture of the smooth and mellow cheese with the spicy and rich flavours of the sauce.
It is incredibly good.
How good? I will paint a picture for you: Envision Tara, cradling a bowl of butter chicken poutine, standing in front of the sink, staring at the blanket of snow across the yard. She is so focused on enjoying each mouthful…. she doesn't hear the chicken mewing from the playroom for a snack… she doesn't notice the dishes in the sink, or the toys on the living room rug… It's poutine time. It's like a coffee commercial, but with cheese.
Butter chicken poutine is a fabulous way to merge two national dishes in perfect harmony.
And it's easy to make. Impress your friends at your next Bollywood movie night. Plate it in small serving bowls when you're serving drinks and appies.
Or make it for dinner. Potatoes are vegetables. It's all good.
Do you love adding spice to your food? Check out a few more ways to add a kick to your meal: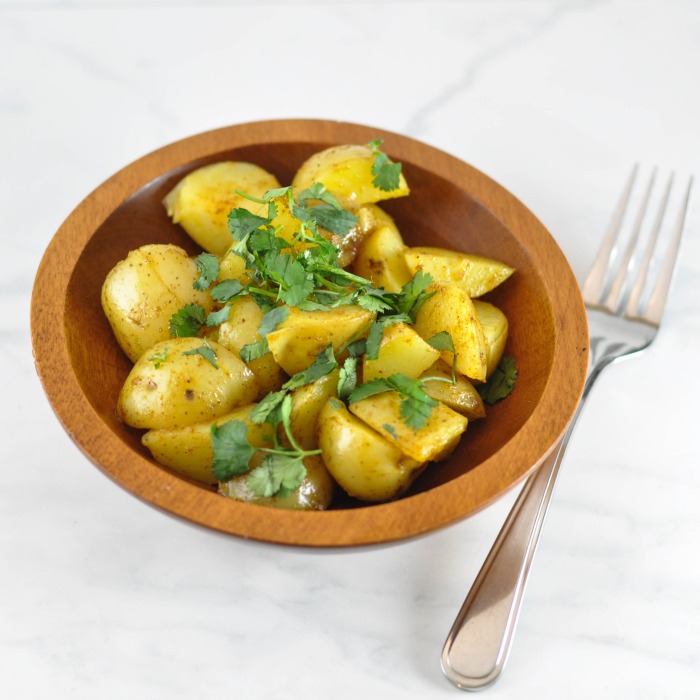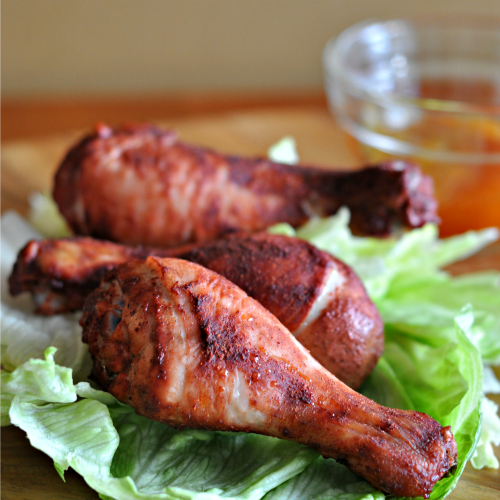 I am part of the Patak's Canada Ambassador program with Mom Central Canada and I receive special perks as part of my affiliation with this group. The opinions and experiences on this blog are my own.