Since the Lila was a tiny little babe, we've camped in the Spring and Summer. I wrote a whole series about "glamping" (or trying to glamp) last year, and I admitted some of the pitfalls of camping with little ones.
Sometimes they wouldn't sleep.
Sometimes it would rain.
Sometimes I would be dragged to each corner of the site because my "barnacle babies" would be even more inclined to need me. Even if I was only a few feet away… that wasn't. close. enough.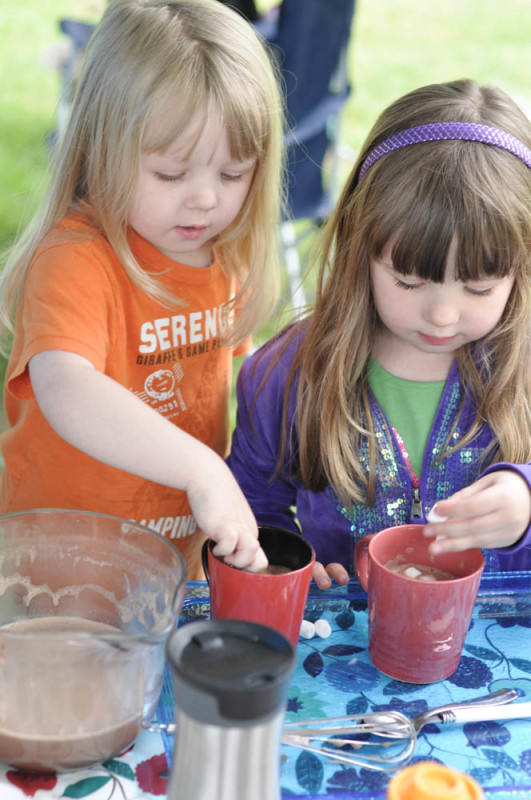 And then another camping season began. We loaded little boxes of cereal and blankets and gumboots into the trailer. I brought extra books and crayons and "contingency activities" should I have a moment of "For-the-love-of-all-that-is-good, JUST GIVE ME SPACE!" while camping.
But I didn't need them.
I didn't need space, either.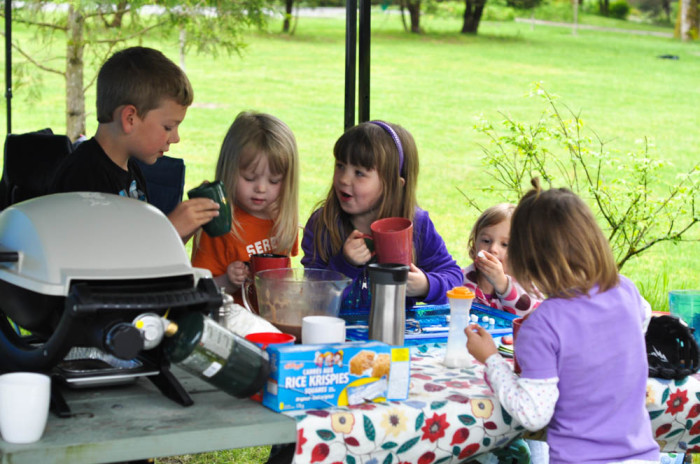 I had moments of, "Who ARE these kids!?!?"
They ran from the playground to the campsite, to friends' campsites, to their bikes, then back again. Lila and Skyla (her partner in crime) marched up to our site and announced, "We've met a friend and his name is Owen and we're going to his site and you WON'T BE ABLE TO SEE US. Bye!"
It was amazing and dumbfounding and….. relaxing.
My camping chair saw more use this trip than it saw all of last year.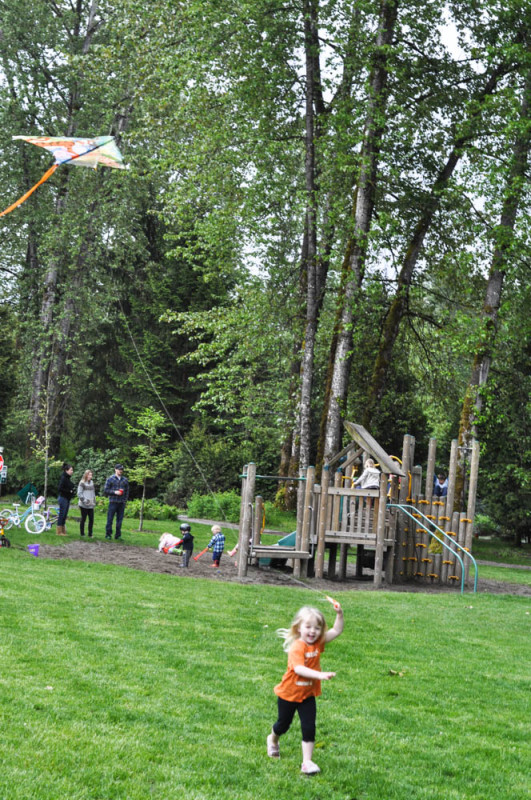 And Lucy didn't get her hair brushed once. We were all liberated in our own way.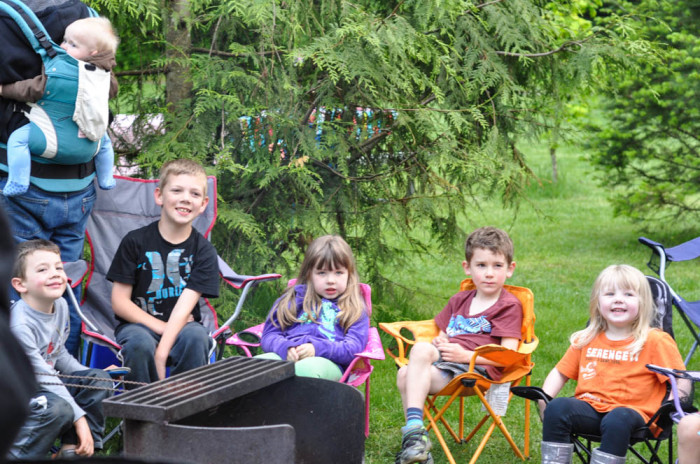 The gang that we camped with is one that we've been camping with for years. The kids are all good friends, and are accustomed visiting each other's "campers" (as Kaleb calls the trailers).
A mom had a sudden realization, "Let's get a picture of these kids! We need to capture this!"
Taking a picture of 8 kids at a time?
Sure. No prob.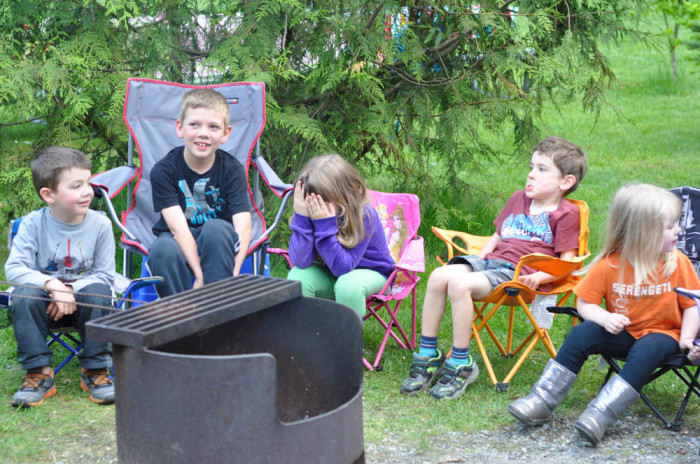 They all posed cooperatively.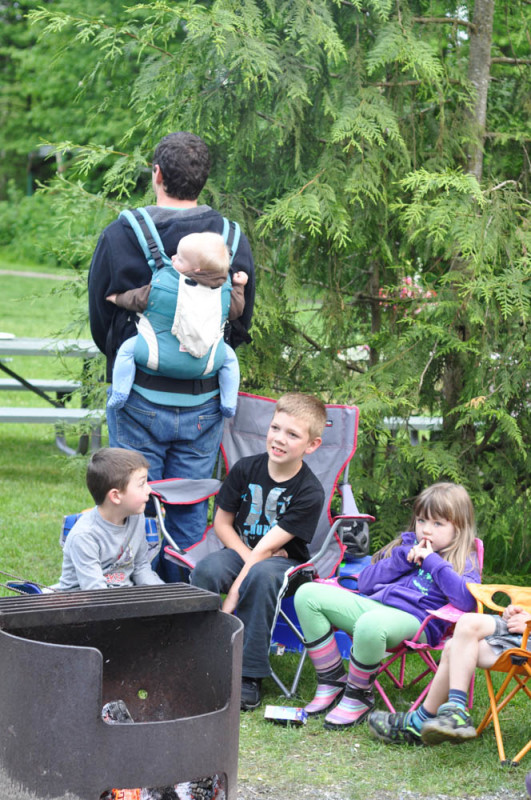 And we got the babies in the shot easily.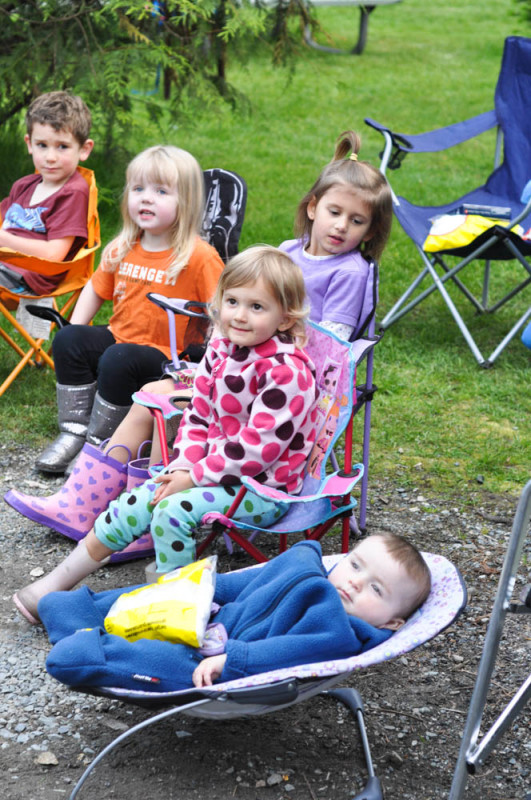 Even the littlest ones…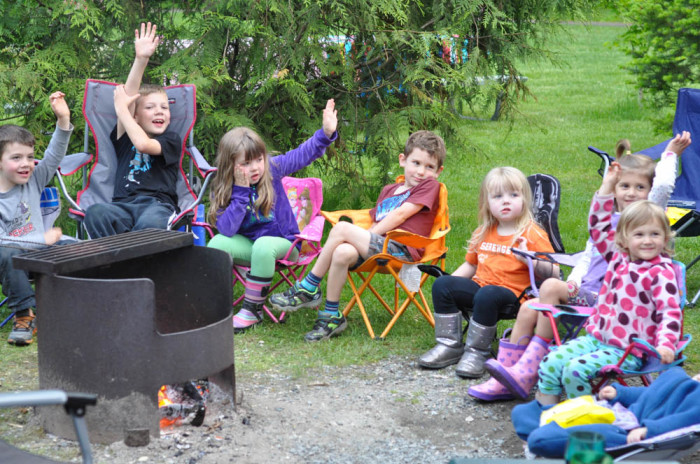 … and finally, we gave up.
Who wants to roast marshmallows?!?!?
Today, as Mr. Suburble and I unloaded our baskets of smelly laundry and dirty socks, we thought to ourselves, "That was actually kind of easy."
It's almost unsettling, really. Shouldn't camping be MORE work than at home?
I think I've been brainwashed to believe that.