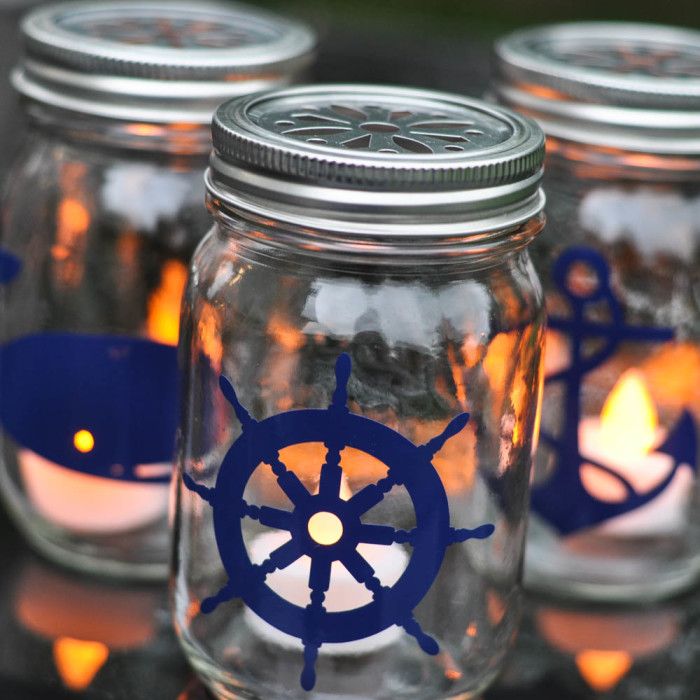 Guys, you know that I love upcycled lanterns. It's become somewhat of an obsession.
There's something about taking a jar or a tin can or something that would ordinarily be in the recycling bin… and then sticking a candle in it.
It's sheer genius.
And it's cheap.
This Saturday between 1pm and 2:30pm, I'm going to be at Milner Gardens in Langley, BC, doing a demonstration on upcycled garden lighting ideas. I'll be joined by two other lovely bloggers: Crystal of Sew Creative, and Jamie of So Much Better With Age. We're going to be sharing some of our garden crafts in a big open house at the nursery.
If you're in the neighbourhood, stop by! Not only is Milner Gardens a lovely and inspiring garden centre, but it's also home to the fabulous Shelley of Sow and Dipity. It's going to be a great afternoon!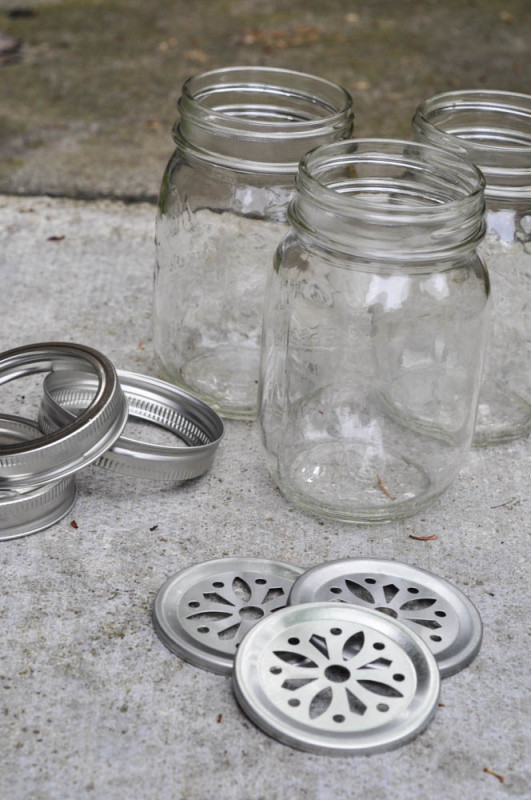 These lanterns are so very simple. I started with pint sized mason jars, but I switched out the lids for the daisy-style lid. Not only is this more visually appealing, but traditional candles need oxygen, so these lids let the air in.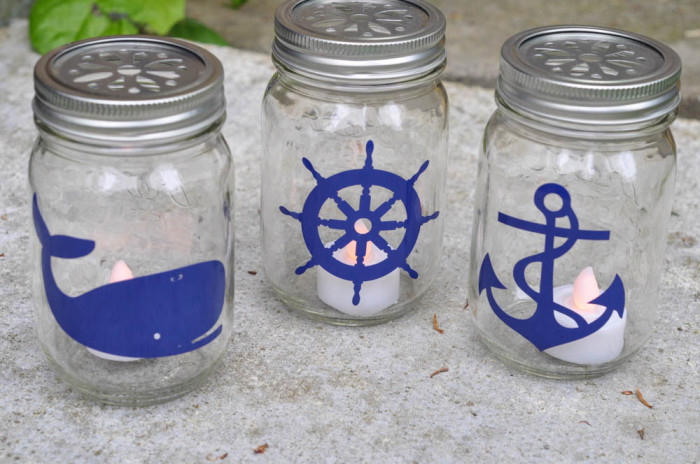 I cut out adhesive vinyl shapes using my Silhouette cutting machine.
I can't help myself…. I love nautical shapes so much right now. Lila said that the whale was her favourite, and I have to agree.
Even though real whales are covered in barnacles and eat all the things that I wouldn't touch, this one just say, "Love me. I'm too adorable to not be on your lantern."
You're right, Willy. Your giant forehead truly becomes you.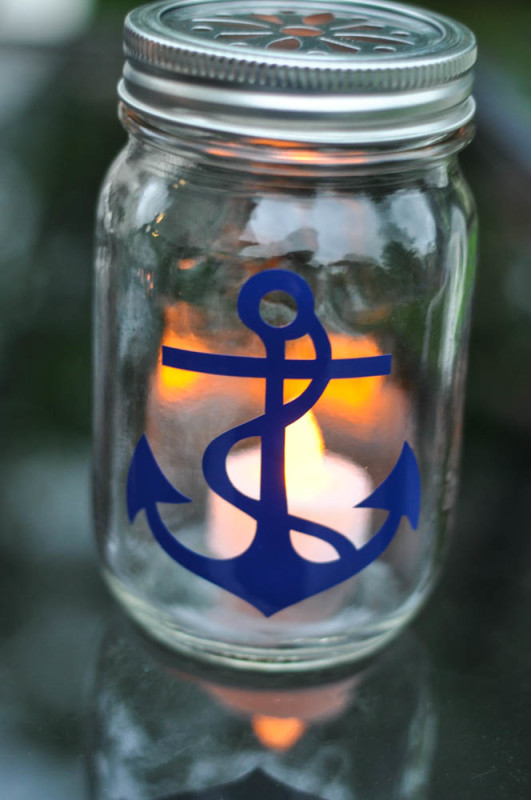 A purist might say that battery-operated tea lights are a travesty to lanterns.
But I think that they're fabulous.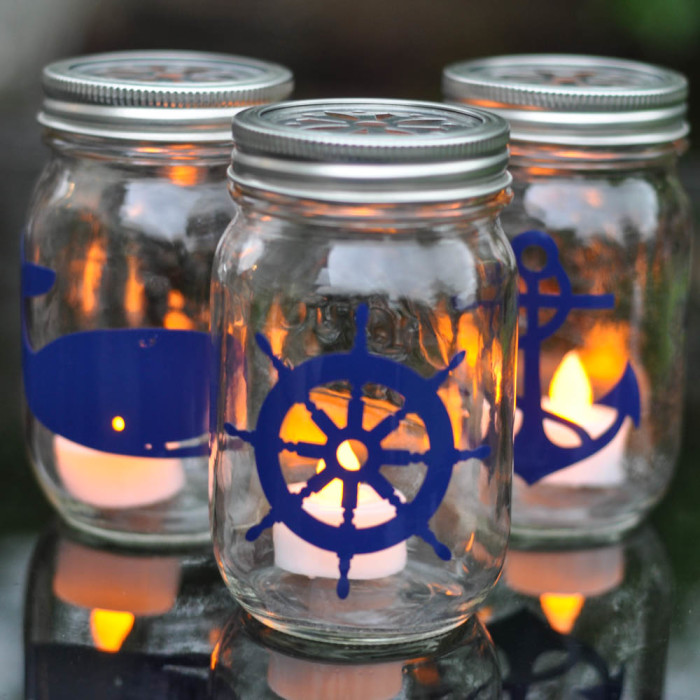 My children cannot burn themselves on battery operated tealights. Nobody can tip these lanterns over and start a fire. (Unless there are some serious MacGuyver skils happening). The light is warm and flickers just like a real candle.
I'm completely sold on these babies.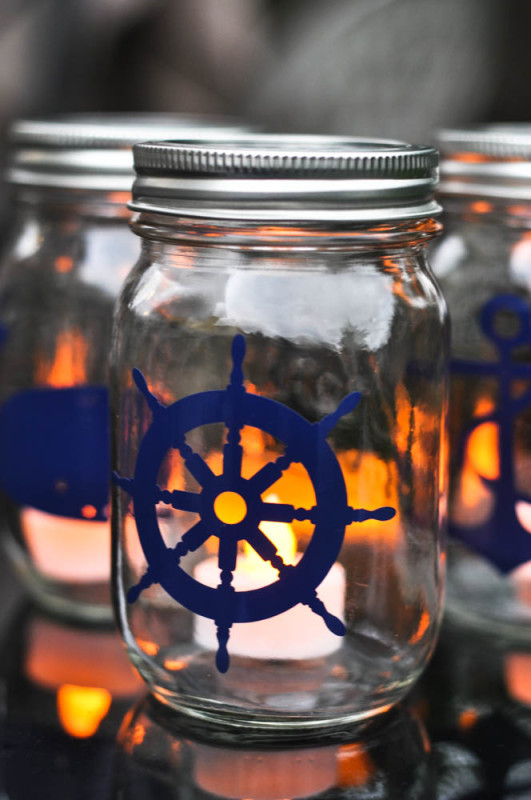 But I'm also sold on these fancy little nautical lanterns. As the day slips away and the night creeps in, the silhouettes of the anchor, wheel, and whale all become more prominent against the light. It's the perfect little grouping of lanterns for drinks and laughs on the patio.
And it was quick, cheap and easy.
Seriously….do those three words not give you a thrill?