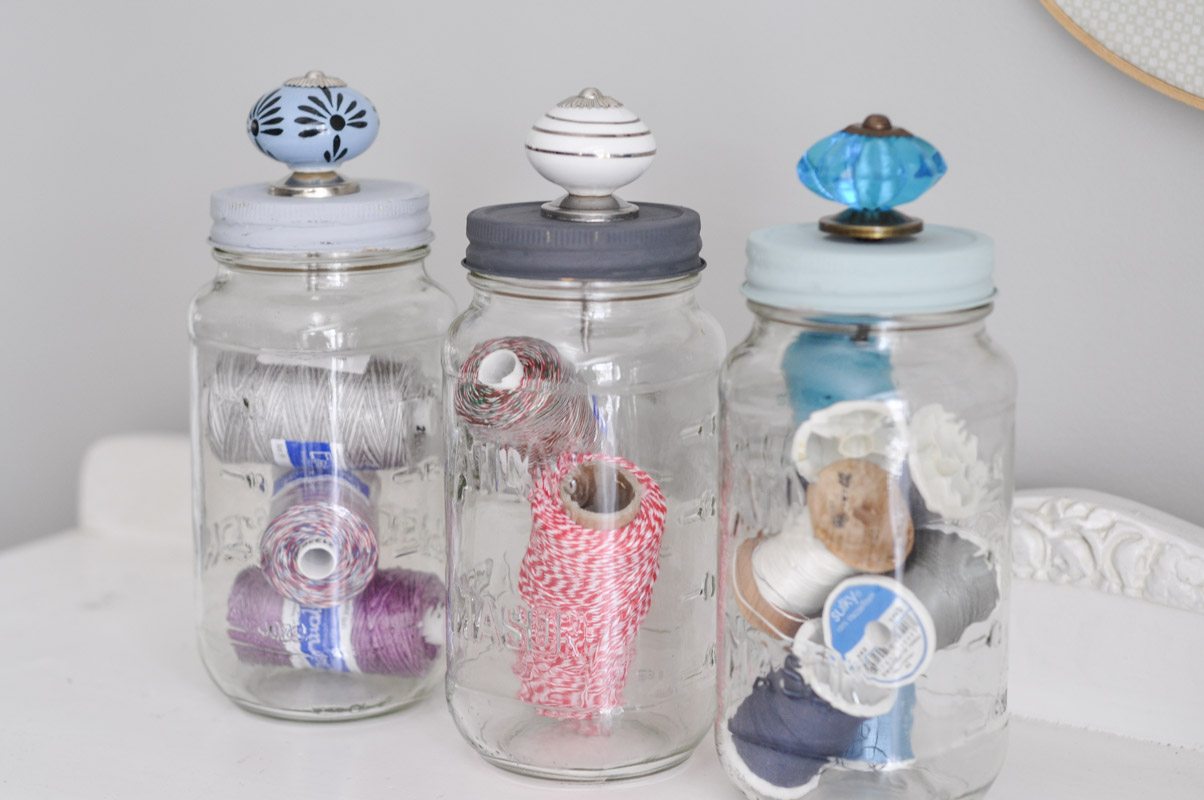 Every time I wash out a sauce jar, I hold it in my hand and consider it. "Can I use this for something?"
Mr. Suburble calls it "hoarding", but I call it one of the Three Rs. It's reusing!
The inspiration for this project was a collection of Classico spaghetti sauce jars and a collection of decorative knobs I had gotten from Darice. The knobs are super inexpensive, which meant that I could order a few in different colours and patterns.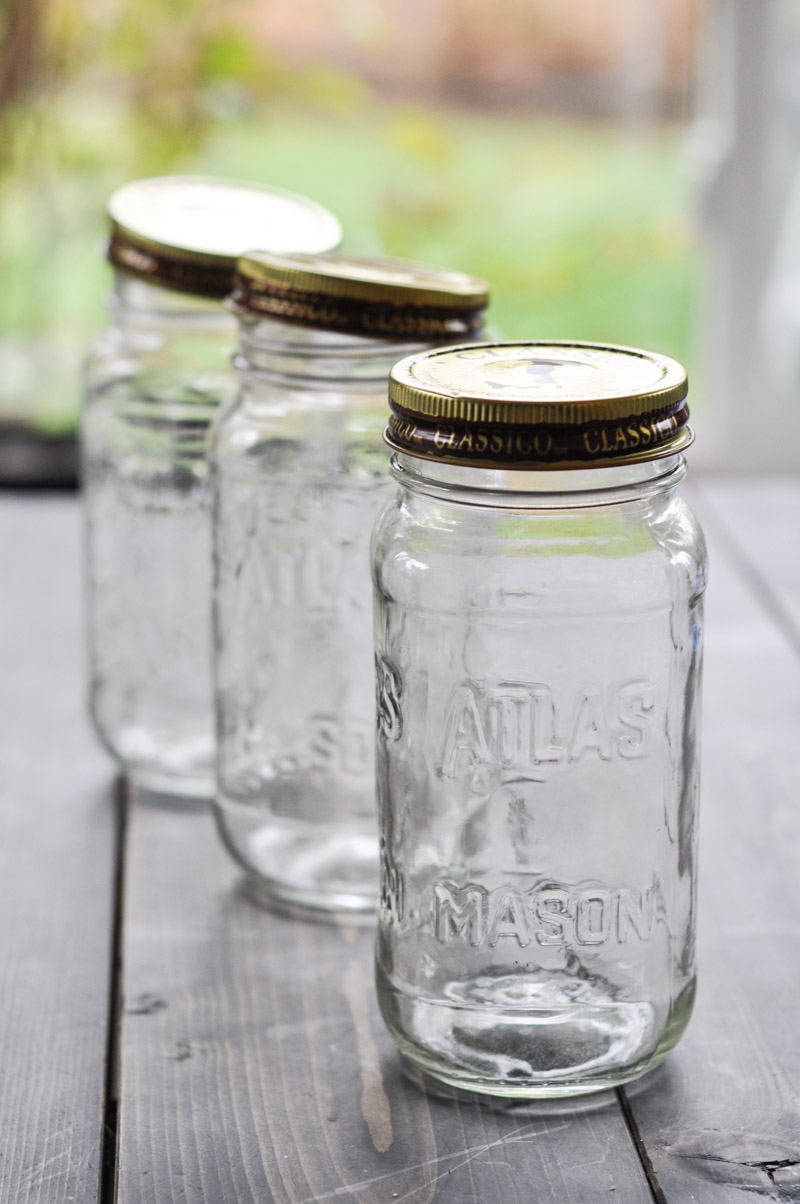 I saved the lids from the sauce jars and ran everything through the dishwasher so that all traces of sauce were gone. Nothing wrecks a good upcycle like patches of mold in your craft.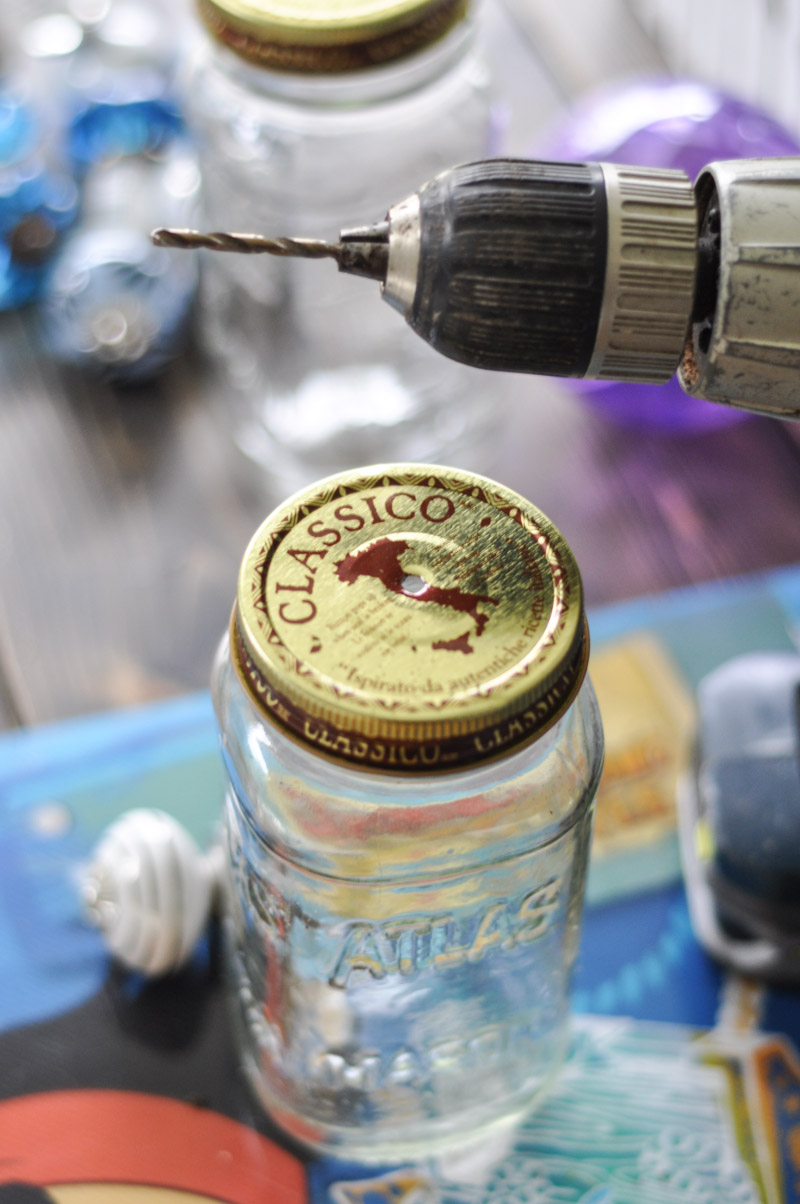 I used a drill bit to drill a hole in the center of each lid. I found it easiest to do this with the lids still screwed onto the mason jar.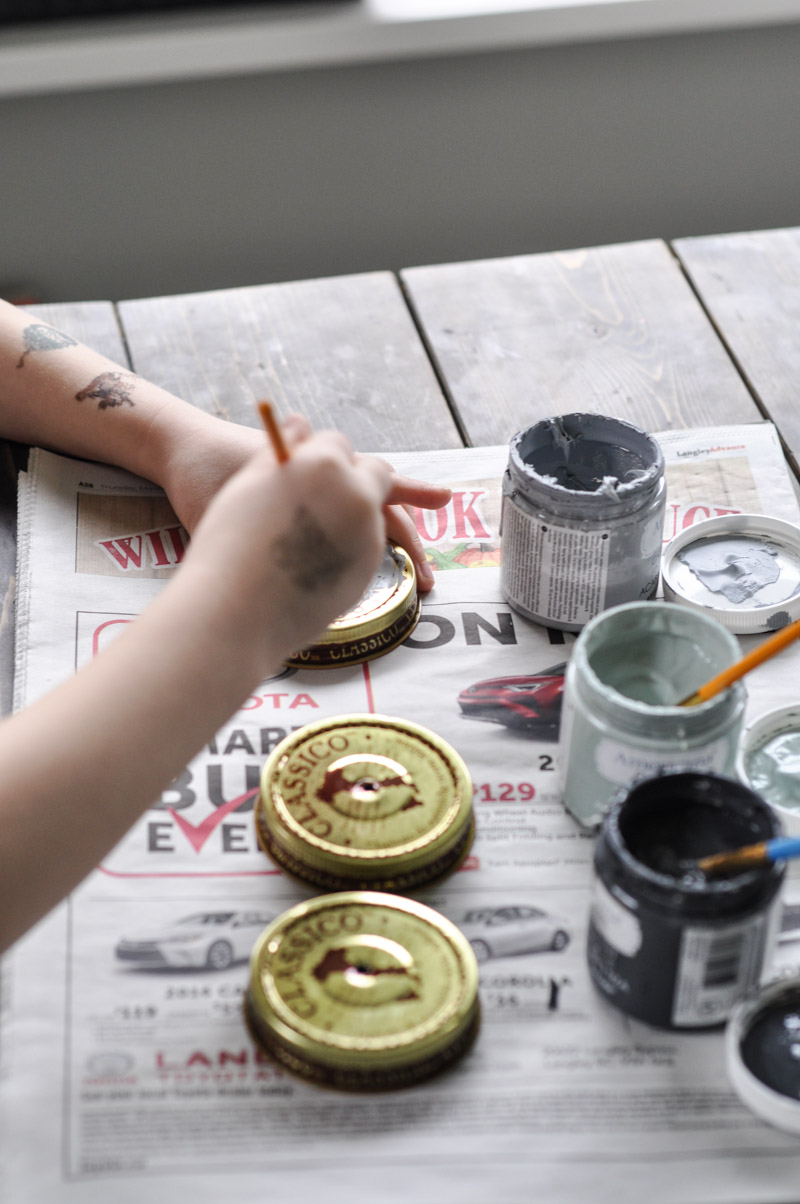 I snagged a kid from the playroom and put out a selection of chalk paint. She painted the lids for me in the colours of her choice.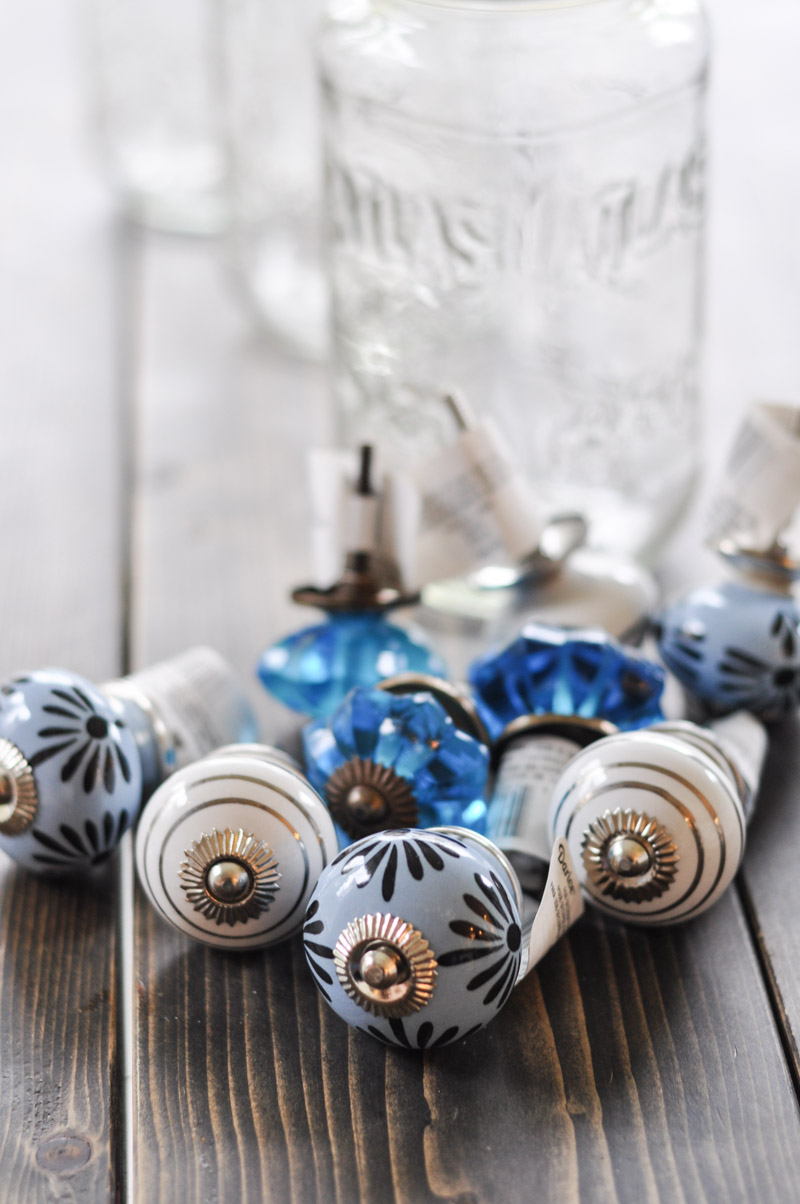 The knobs come in sets of three. I decided on having a mismatched set, although you could have matching mason jars with similar colours and knobs.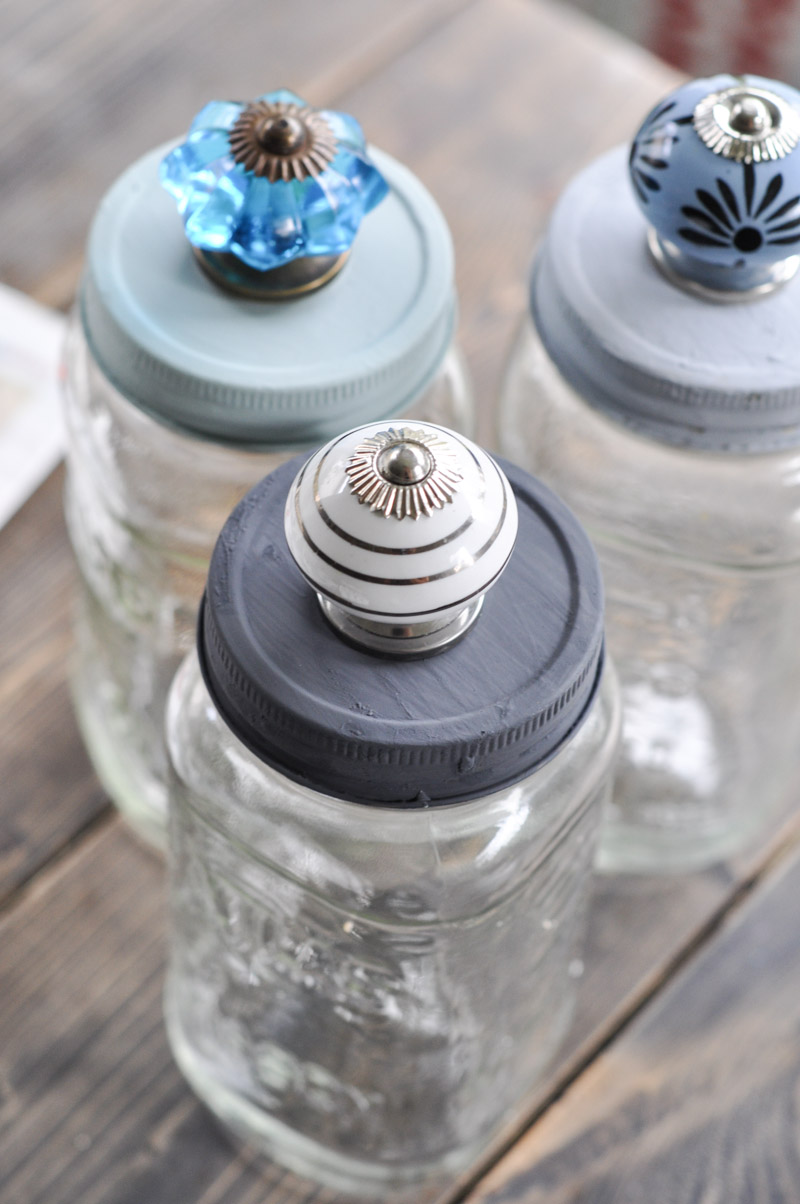 Once the paint had dried (which took about an hour or two), the girls and I attached the knobs to the lids.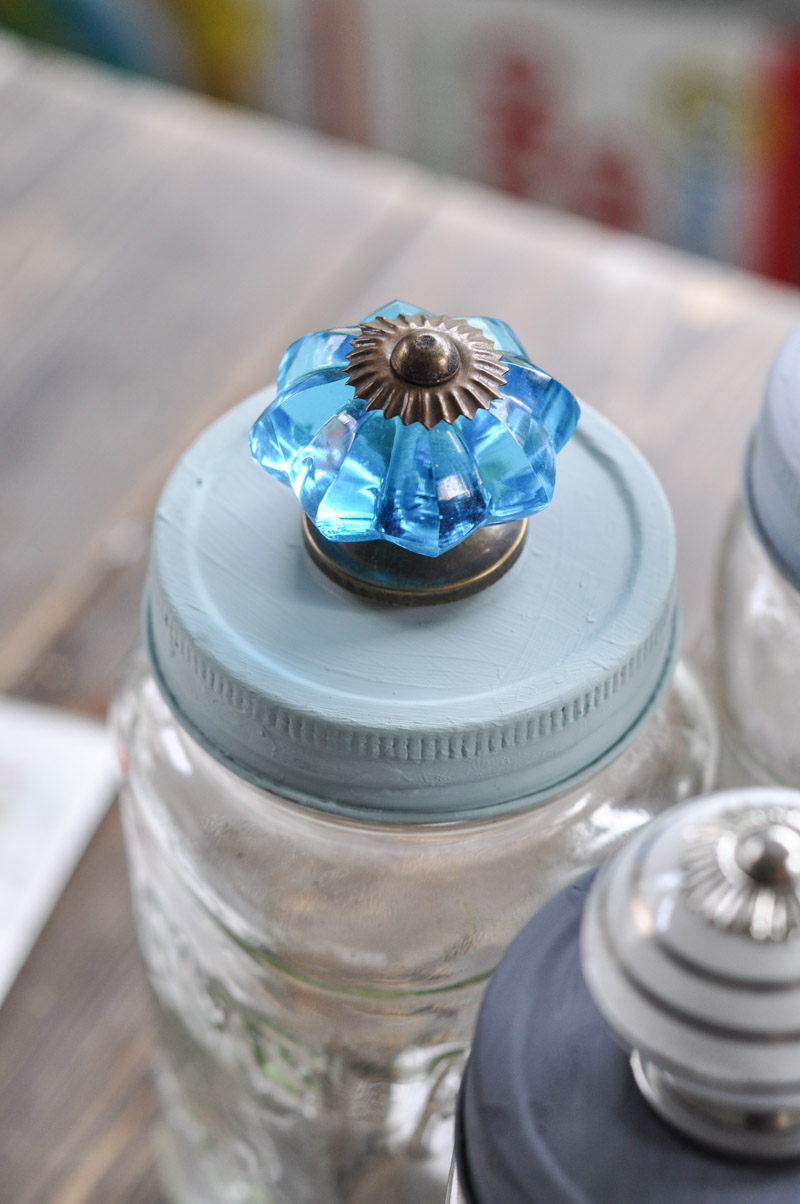 I feel like this one is my favourite. I'm a sucker for glass knobs.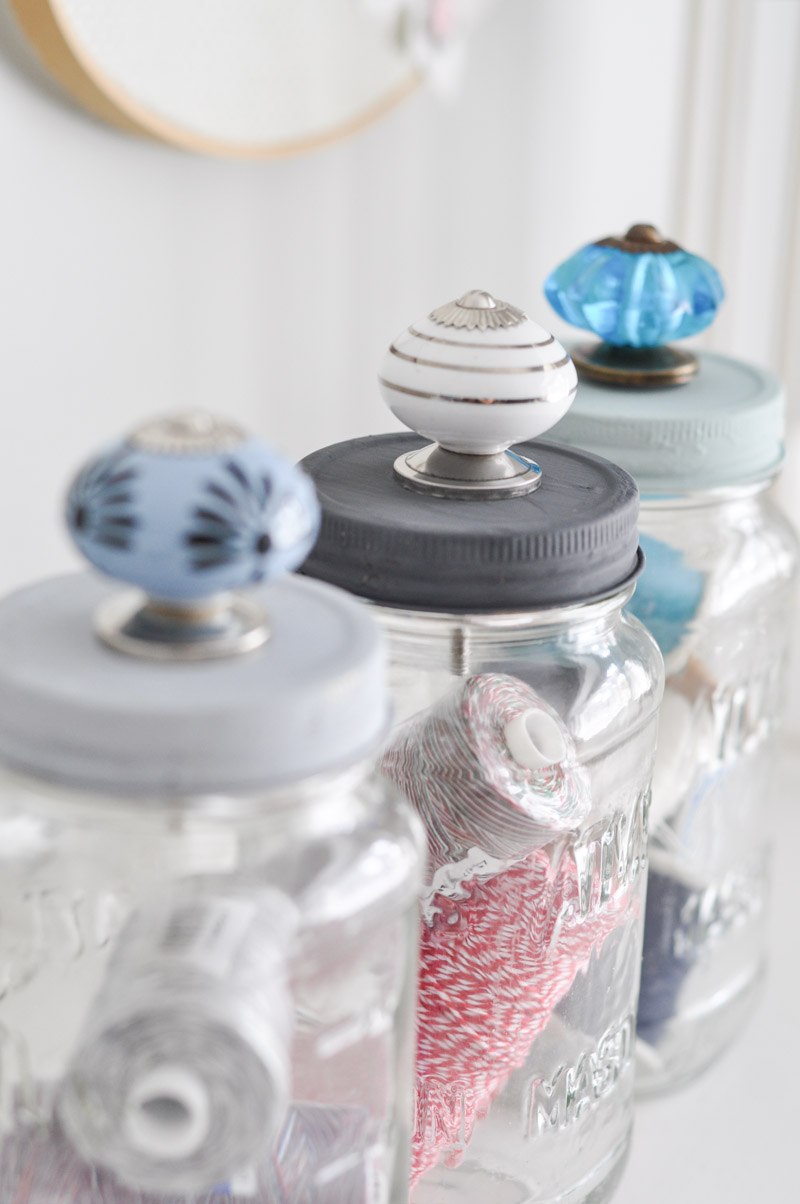 This trio of mason jars now live in my craft room. I've filled them with decorative thread and lined them up along my work station.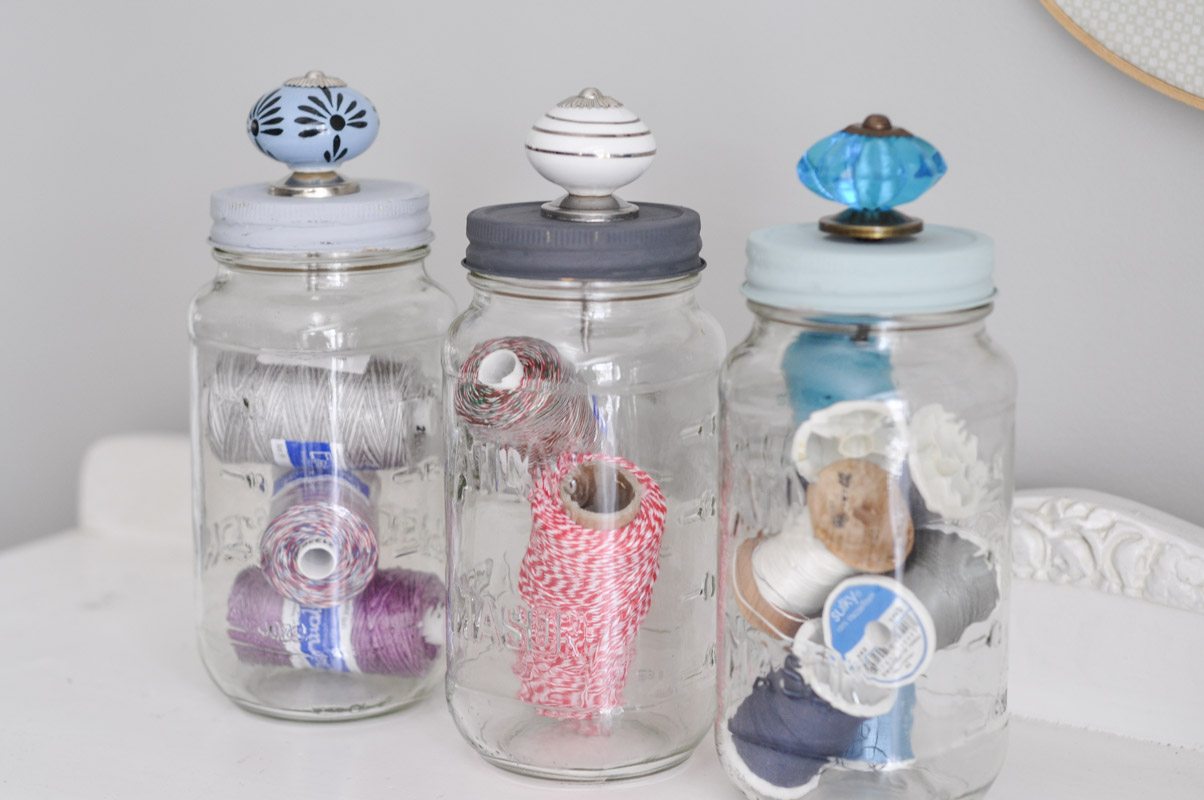 But they could be used for all sorts of storage: buttons, screws, beads – anything that needs to be corralled, and could use clear storage.
I'm still collecting sauce jars. Will you start too?
This project was originally shared on the Darice blog, Live. Craft. Love.