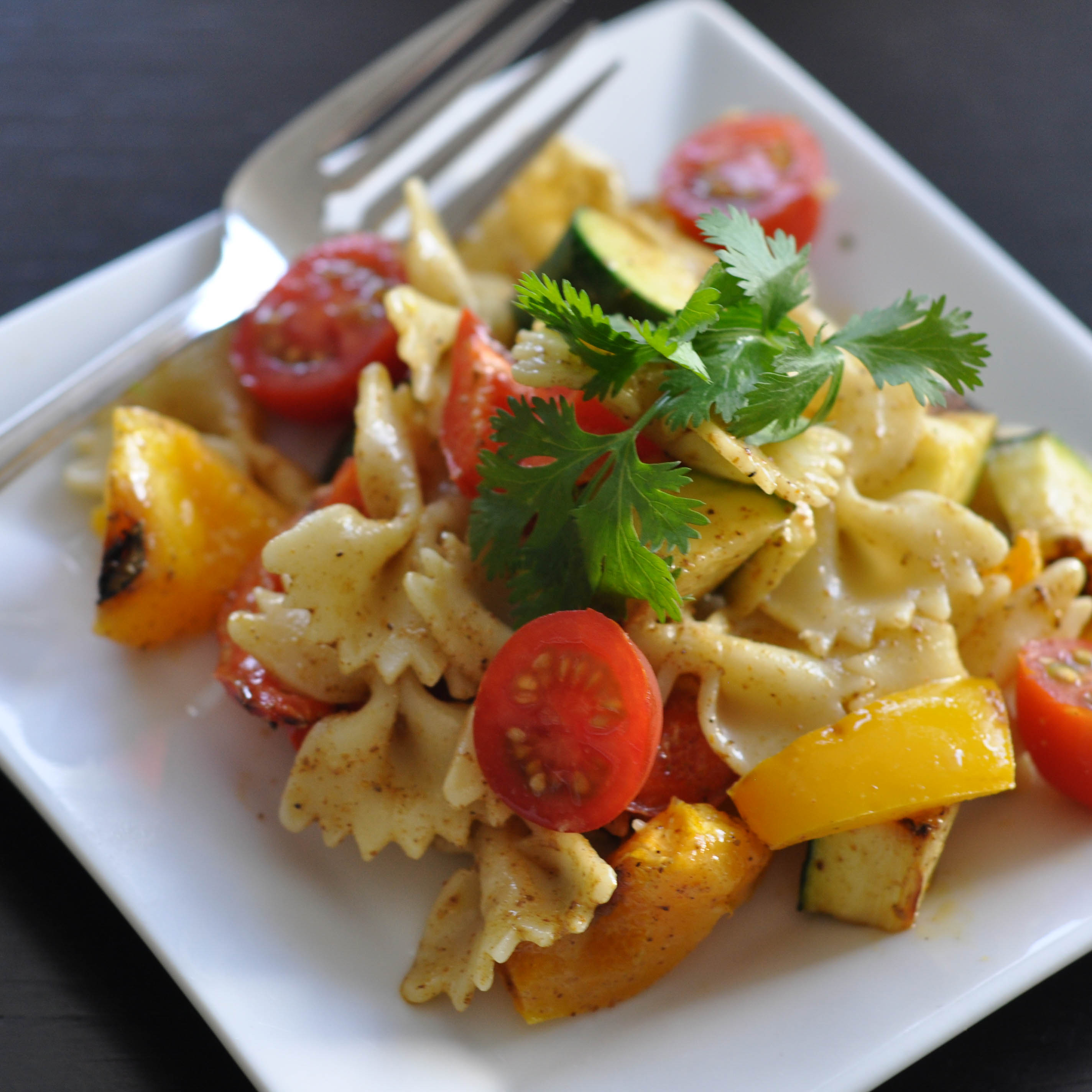 It's officially summer… which means it's time to grill all the things!
I love how the barbecue makes such easy work of cooking nearly every party of dinner. Clean up is easier… the smell of barbecue wafts into the neighbours's yards… people start to wonder, "What are THEY having tonight?"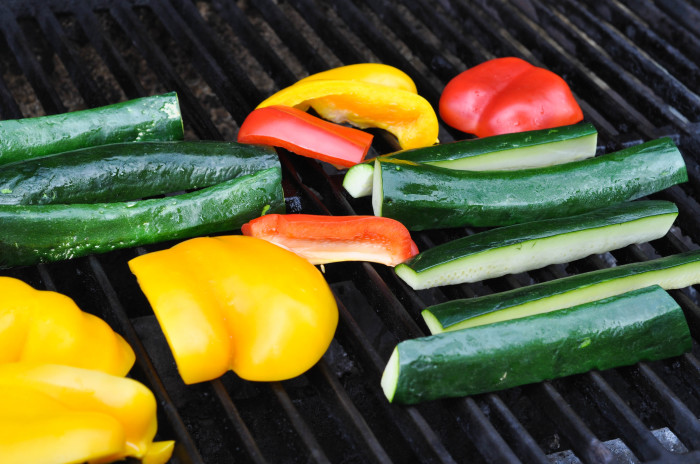 Right now I'm on a pasta salad kick. I love love love it.
Combining those delicious carbs and vegetables and tossing them both in a savory dressing? Sign me up. It's not a salad that we typically have through the colder months, so it just screams summer when I scoop a big helping of pasta salad onto the plate.
Heat it up or leave it cold – it's equally delicious.
I was playing around with a curry dressing, and I added some honey. And I LOVED it. My girlfriend, who was on the phone with me, suggested that I put a bit of greek yogurt in there.
Did it. Loved it more.
Hence, the birth of the sweet curry dressing in our house. Add more honey if you like it sweeter… add more curry paste if you like a bit of spice.
Grilled Vegetable Pasta Salad with Sweet Curried Dressing
2014-06-25 01:03:56
Ingredients
2 zucchinis sliced into quarters, length-wise
2-3 bell peppers, quartered
2 tbsp olive oil
1 box farfalle (bow-tie) pasta
Cilantro
Dressing Ingredients
1/4 cup olive oil
1 tbsp Patak's Biryani Curry Paste
1-2 tbsp honey
1 tsp lemon juice
1 tbsp plain greek yogurt
Salt and pepper to taste
Instructions
Heat the grill up to medium heat; grease the grill with olive oil
Place the vegetables on the hot grill and turn frequently; leave on for approximately 10-15 minutes or until cooked.
Boil a large pot of salted water and cook pasta according to directions.
If serving warm, chop vegetables and toss with warm, drained pasta. If serving chilled, put chopped vegetables aside and leave to cool. Run cold water over the pasta in a strainer and combine with vegetables with both are cool.
In a separate bowl, combine the honey, curry paste and lemon juice. Slowly add the oil until combined. Finally, add the yogurt. Season with salt and pepper to taste.
Toss the salad with the dressing. Serve with a cilantro garnish.
Notes
Add green onions to the salad for a kick too!
Suburble https://www.suburble.com/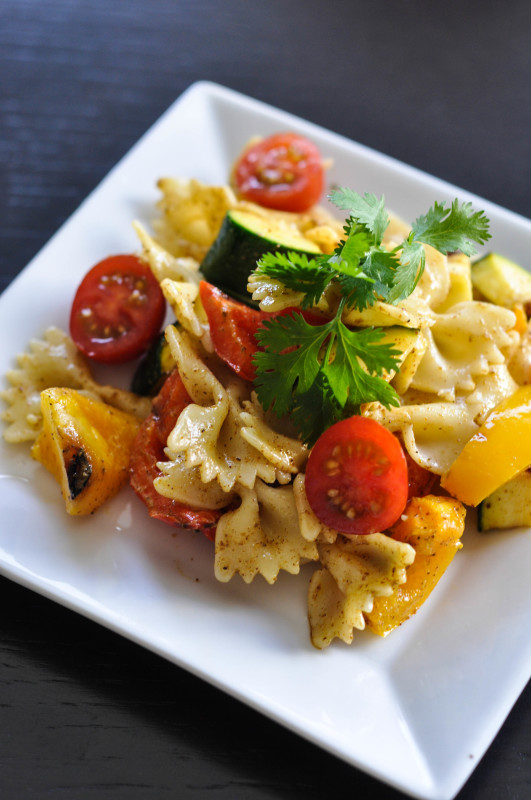 Toss some chicken on top of this, and you've got a dinner.
Throw a big batch of it in the fridge, and you've got lunch.
Put green onion on it, and it's officially MINE. (Mr. Suburble doesn't like onion, which makes it easy to claim things as my own… though I still don't get it. How can you not like onion?)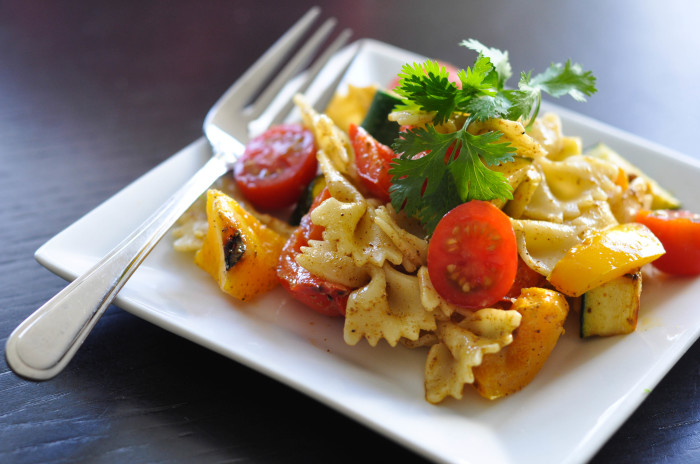 But he likes curry. So he's still a keeper.
Disclosure: I am part of the Patak's Canada Ambassador program with Mom Central Canada and I receive special perks as part of my affiliation with this group. The opinions on this blog are my own.