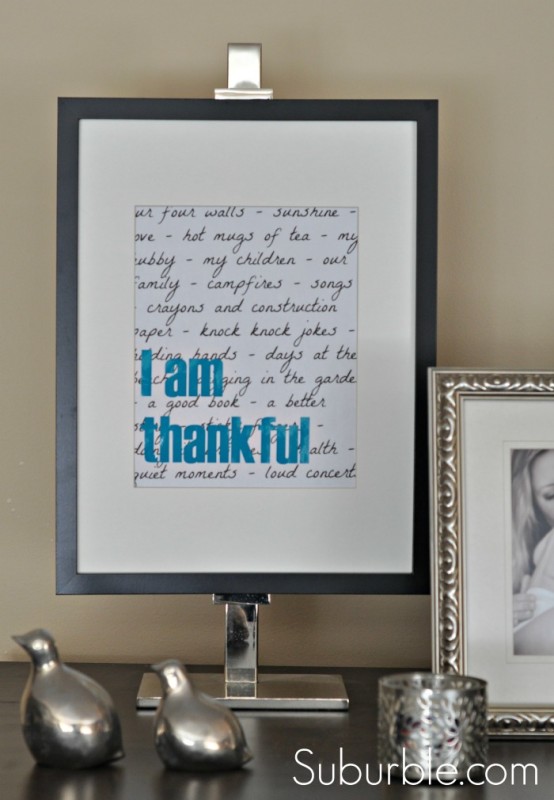 It's the third Thursday of the month, which means that the #myfavoritebloggers collective is back with another awesome group of projects!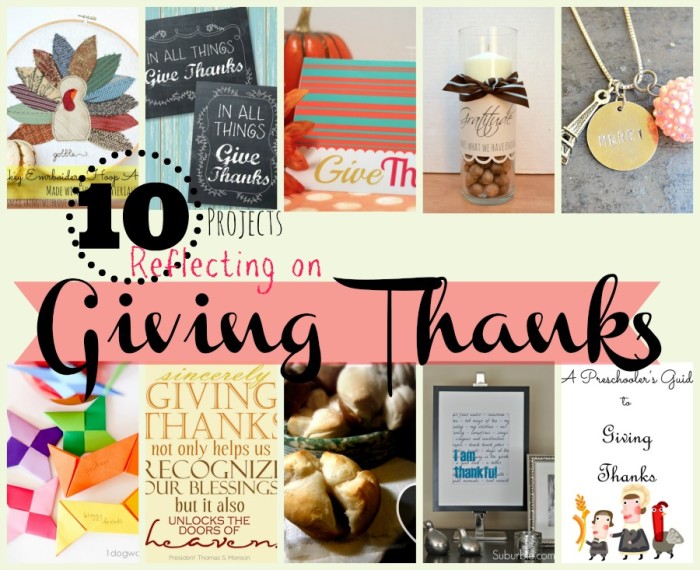 This month, our theme was "Thankful". This is perfect timing for me, as Canadian Thanksgiving was this past Monday.
Why the two Thanksgivings are a month apart, I don't know. But if you're cooking turkey dinner, I'll join you 'round the table!
The inspiration for this project actually came from a comment that my girlfriend made. She walked into the house and headed straight to where my Egg-in-Nest specimen art was. "Oh… I was looking forward to seeing how you changed this for the season."
Crap. I'm supposed to do that!?!?
So I decided to make a Thanksgiving-themed piece of artwork. It's simple, but meaningful, at the same time.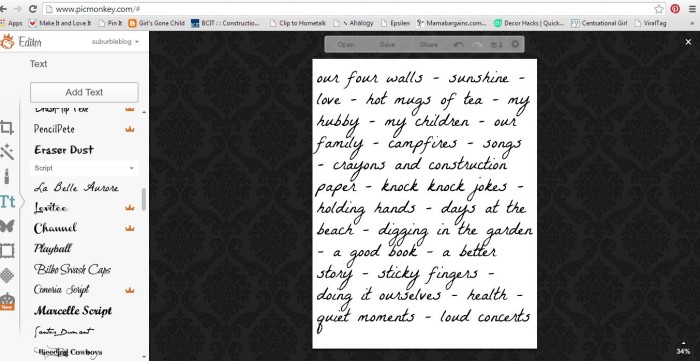 I designed the background on Picmonkey.com. Using a blank .jpg as the background, I wrote down all of the things that I was thankful for. It was almost a stream-of-consciousness exercise.
If you don't have a blank .jpg saved to your computer, feel free to use this one!
Here is what I came up with: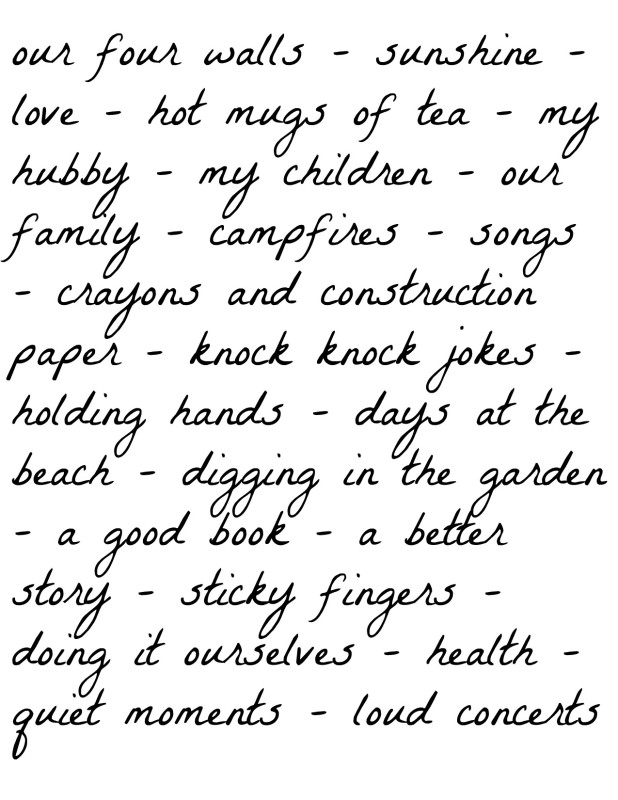 I used the "La Belle Aurore" as my font. I saved my 'thankful list' as a .jpg and then printed it out.
Out of blue vinyl, I cut out the words, "I am thankful" using my Silhouette. However, this could be done with pre-cut letters (available at any craft or dollar store). I layered the phrase on top of my background and then slipped it into the frame.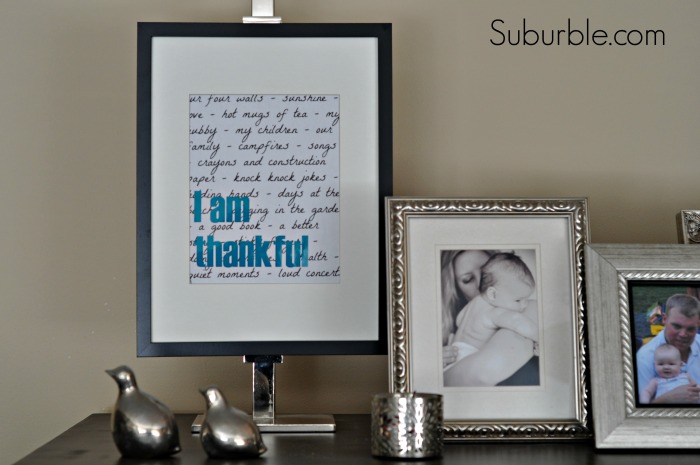 And voila! Mr. Suburble noticed it right away and complimented it. It doesn't scream 'TURKEY" or "AUTUMN", so if this piece follows us into the winter months, it won't stick out like a sore thumb.
But could you remind me to change up this artwork come Christmastime? I don't want to forget (again).
Want more "thankful" inspiration? Check out the awesome projects made by the #myfavoritebloggers collective!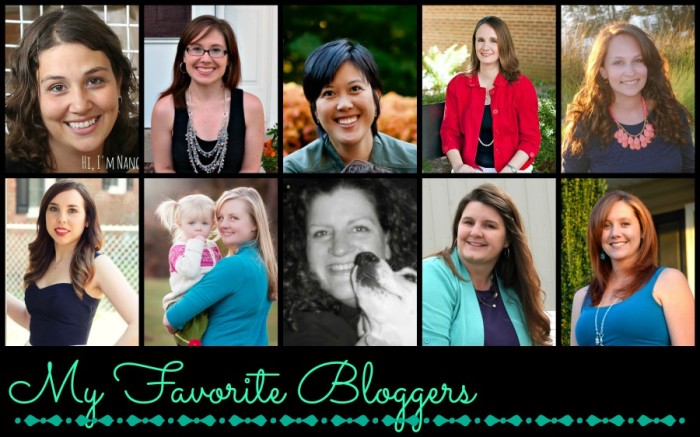 Nancy's Turkey Embroidery Hoop Art
Kara's In All Things Give Thanks Printable
Bethany's Give Thanks Printable
Amy's Gratitude Centerpiece
Kristen's French Inspired Stamped Necklace
Chiwei's Origami Ninja Star Thankful Ornaments
Sky's Giving Thanks Printable
Marilyn's Thanks Dinner Rolls
Tara's An Art Piece to Give Thanks
Melanie's A Preschooler's Guide to Giving Thanks.
Enjoy!
Subscribe to Suburble. We make stuff here!