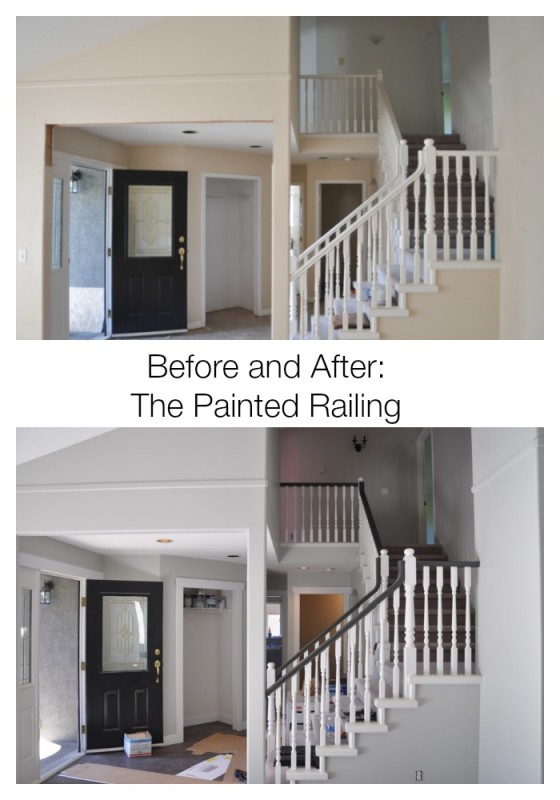 Have you ever had that feeling when you're over halfway through a project, and while you know that the end is near… it just doesn't feel like it will EVER be finished?
That is what a renovation is when you move into it.
It was one thing to not live in this house. It was like a little side-project that I had… that I was devoting all of my spare brain-space too, and driving nearly an hour a day to visit. But now, this is my house. This is where I got to sleep. Where I wake up.
Where I make grilled cheese on a camp stove on the back patio. Our stove is not here yet. We only eat things that can be made in a pot or a pan.
And this is why I think it's really important (to my sanity) that I celebrate all of the small completed projects. So many of these little changes haven't gotten the love they truly deserve.
Today, I'm going to chat about our staircase. It needs some limelight.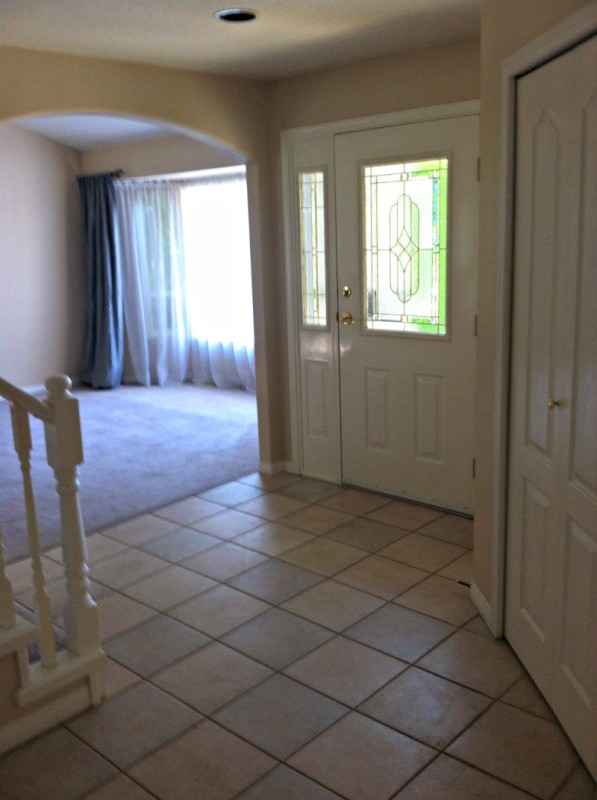 This grainy cell-phone picture shows a smidgen of the arch that used to live in the entrance to our living room.
You know how we feel about arches.
Bye, friend. And don't come back now, y'hear?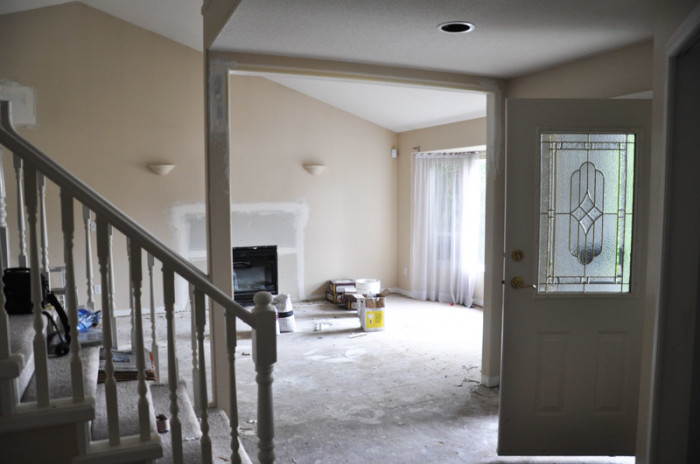 So, we got rid of it. Well, when I say "we", I mean a very competent tradesman with a circular saw, and then a troupe of drywallers – but there was a team feeling there, I think.
We had a few group hugs. It was nice.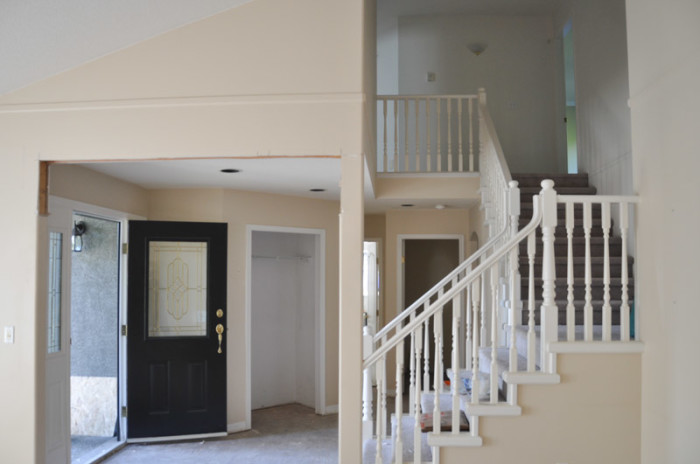 And this is what we had after the Great Arch Removal. This is pre-paint, pre-flooring. Things are very… beige-y. And the railing was white and a bit beat-up. I'd always had my heart set on a two-tone bannister. It's been an idea I'd kept back in the filing cabinet of my mind for years.
And so, I wanted to have a bit of that in my own space.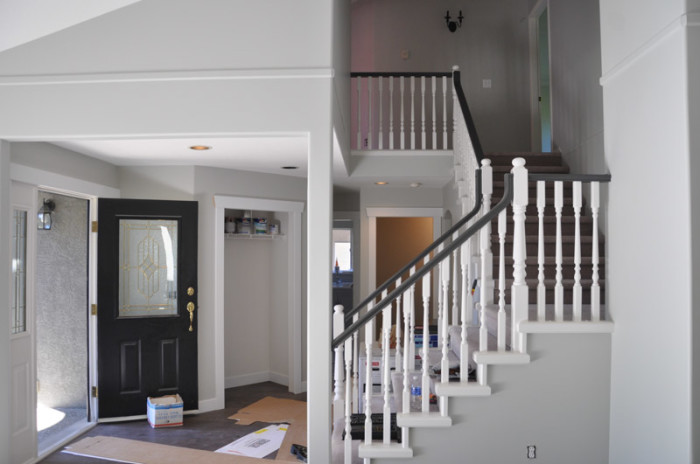 This is our new staircase/foyer. You can see a smidgen of the flooring under all of the "Don't Scratch it!" cardboard that I put out everywhere. It's dusty and not at all ready to show its good side to the camera, so just ignore it. Instead, look at the railing.
I love it. I love love love it.
We decided to paint the hand rail a very dark grey. The walls are Benjamin Moore's "Grey Owl" and the trim is "Oxford White". The stairway decor is provided by Lila, Lucy and Mr. Suburble. Not once since we've moved in have the stairs been cleared of miscellaneous crap and doo-dads.
And that paint is still in my foyer closet. I've got to move that.
This is one of my small victories in this large renovation. I'm going to savour this one for a minute, and remember that despite my huge to-do list, stuff is getting done.
So get ready for more posts about the small stuff, people.
It's feeding my motivation to get this house sorted, one pile of miscellaneous crap at a time…