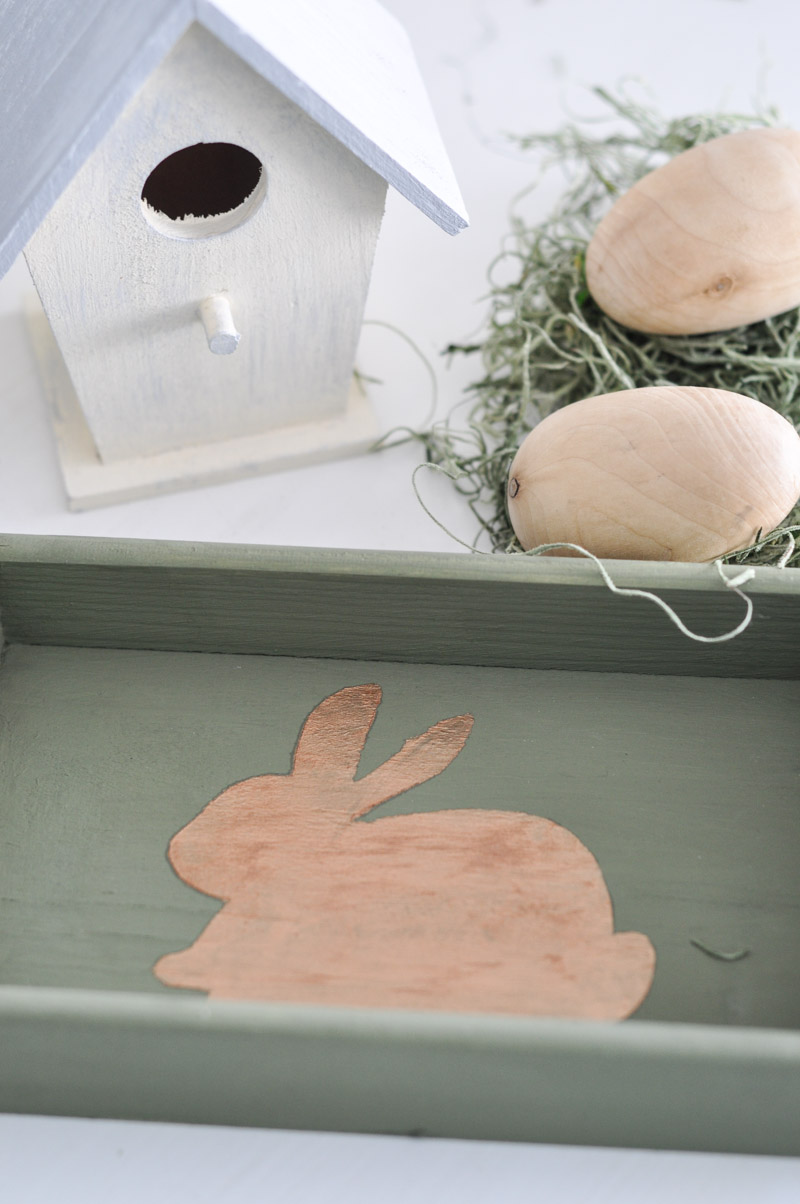 The sun is shining, and my backyard is calling to me. But before I head outside to pretend to know how to garden, I have a giveaway to share for today!
These fun springtime Sizzix Bigz dies are a great way to quickly add some seasonal happiness to the accessories in your home.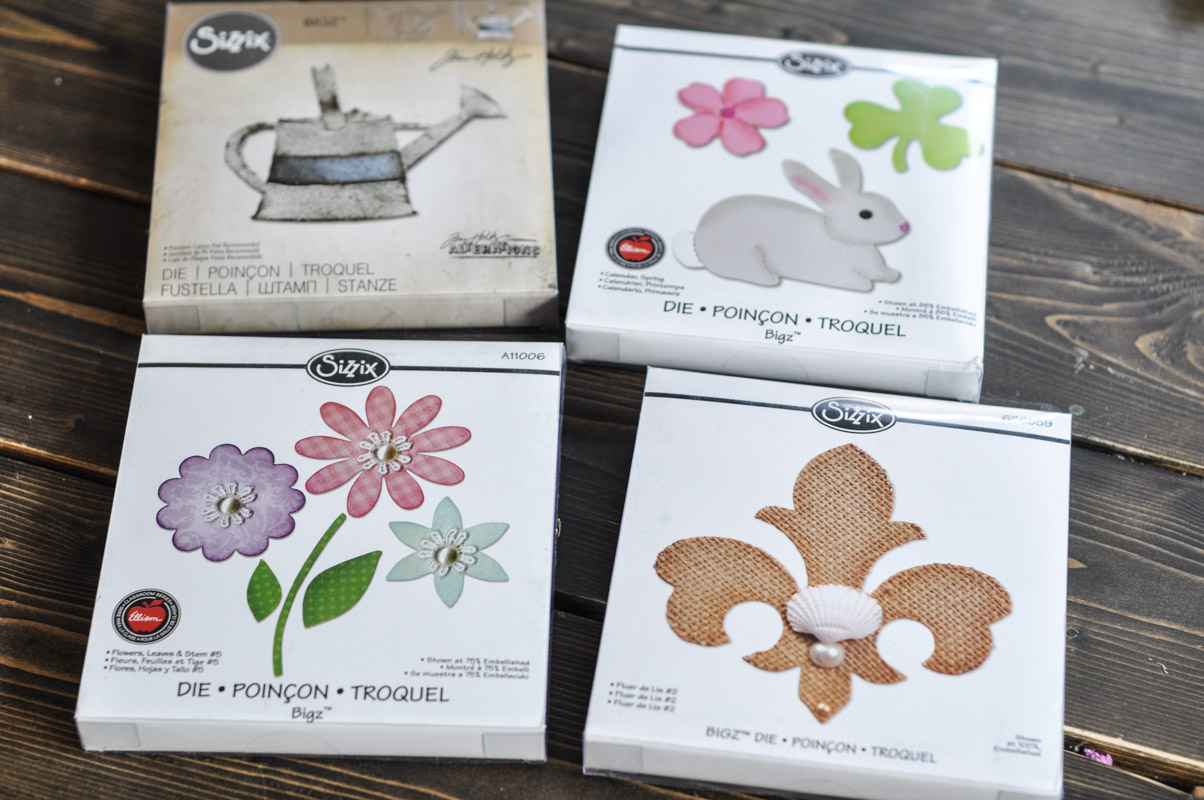 This collection of four Bigz dies is up for grabs at the bottom of this post. But first…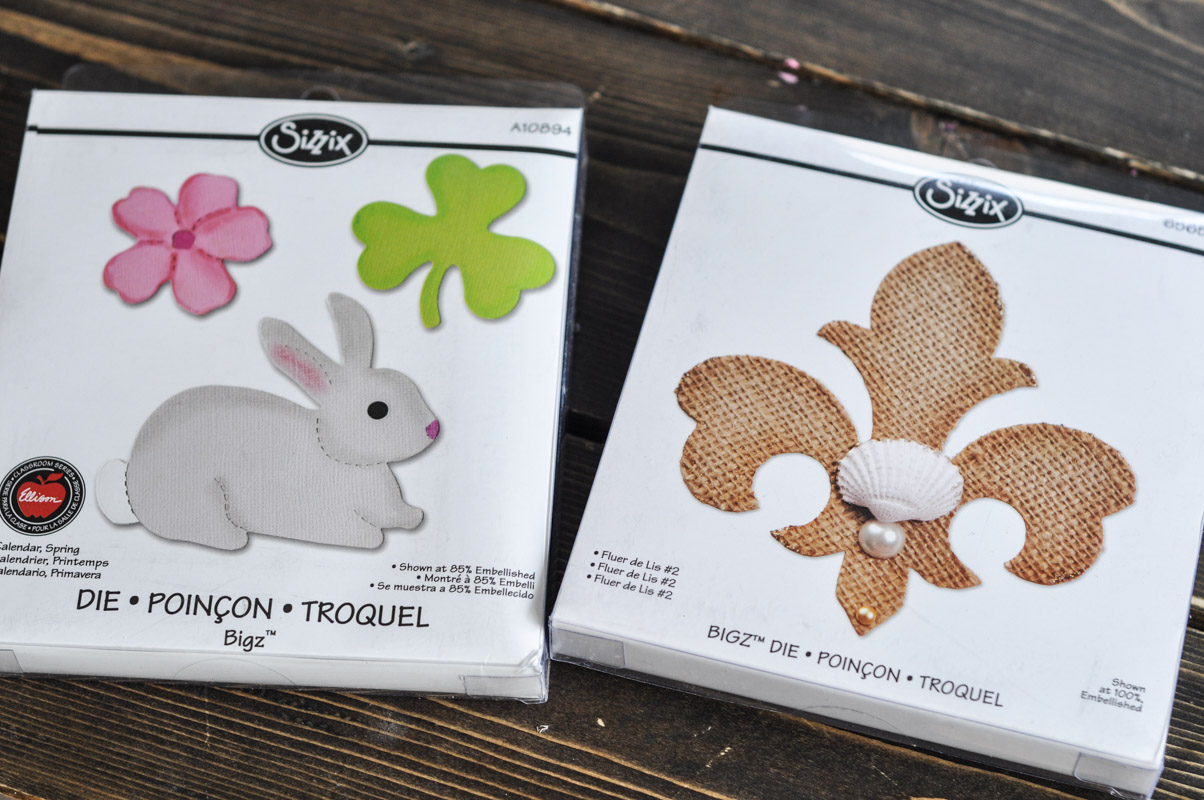 I used these two as stencils for a flower pot and a tray that had been waiting around in the craft room for their moment to shine.
To get some stencillin' happening in your house, you'll need:
Something to stencil (a flower pot and a tray in my case)
Sizzix Bigz Dies – Calendar, Spring and Fleur de Lis #2
Acrylic paint – I used Americana Chalky Paint
Adhesive vinyl – scraps work well here
Paint brush
Gold and Copper gilding paste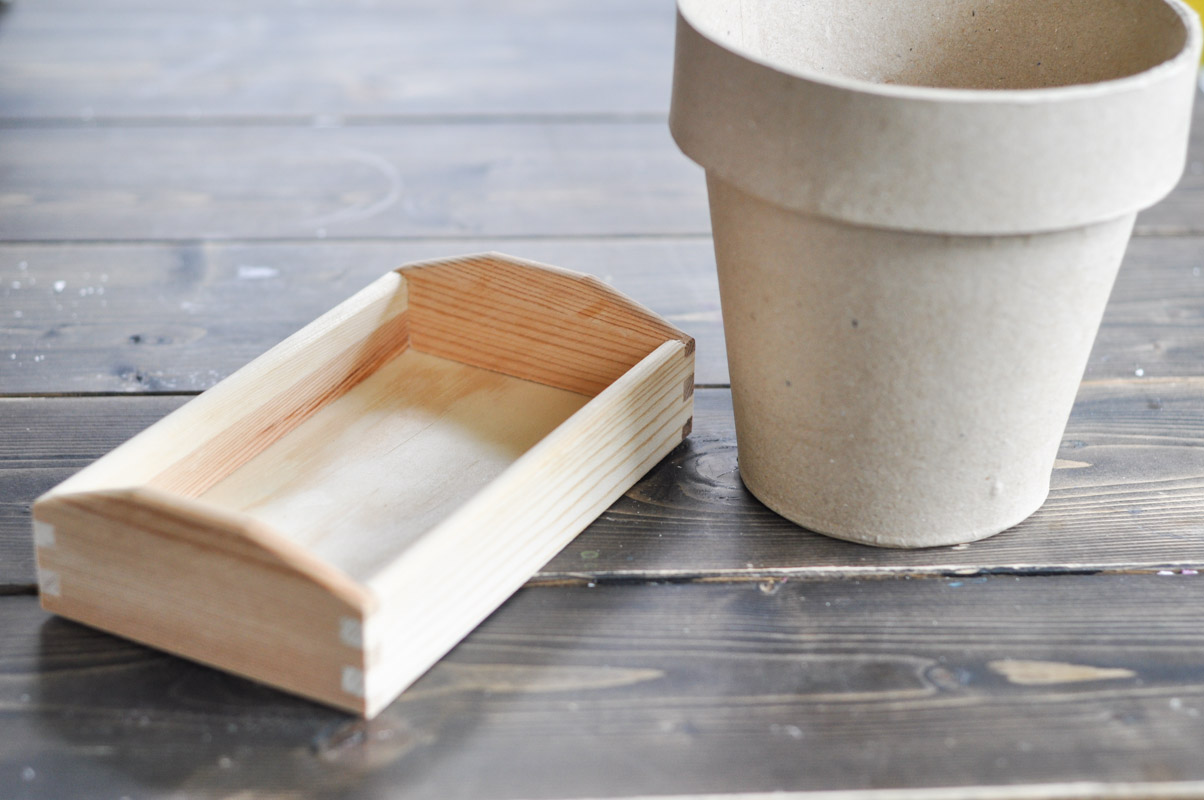 These little fellas were begging for some colour.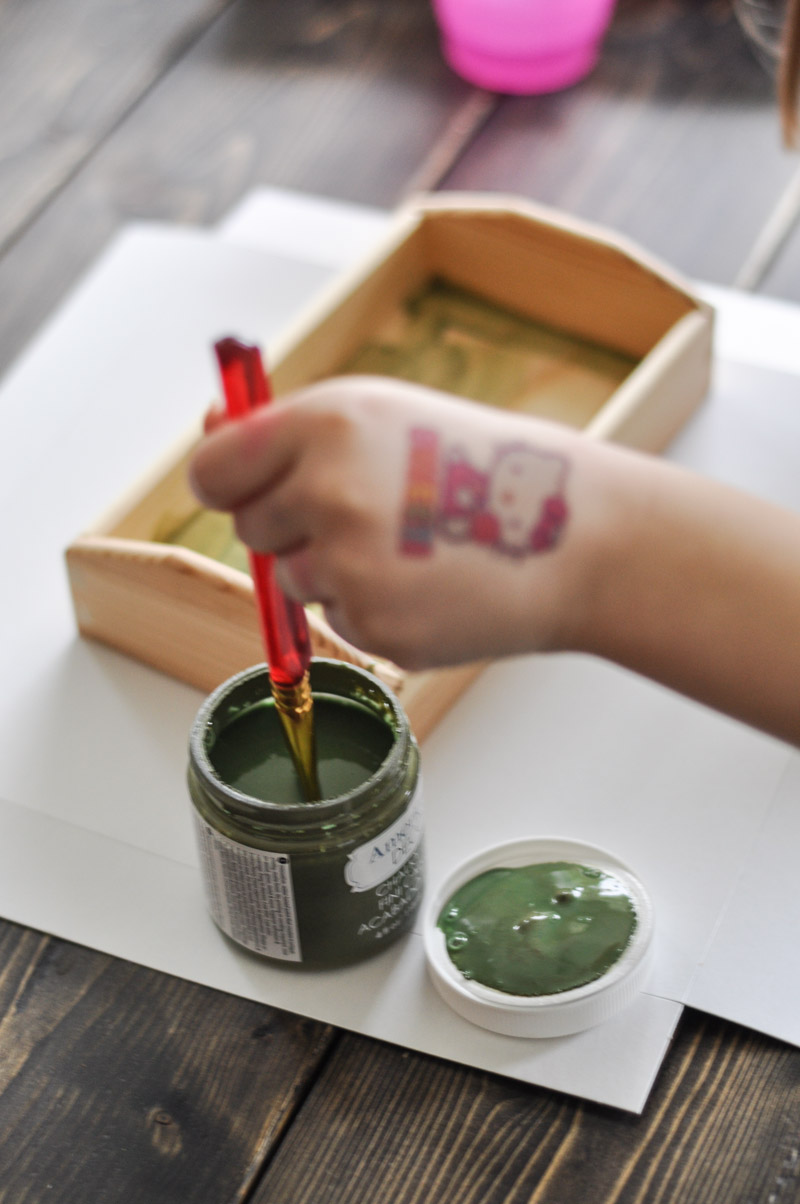 So I grabbed some little helpers…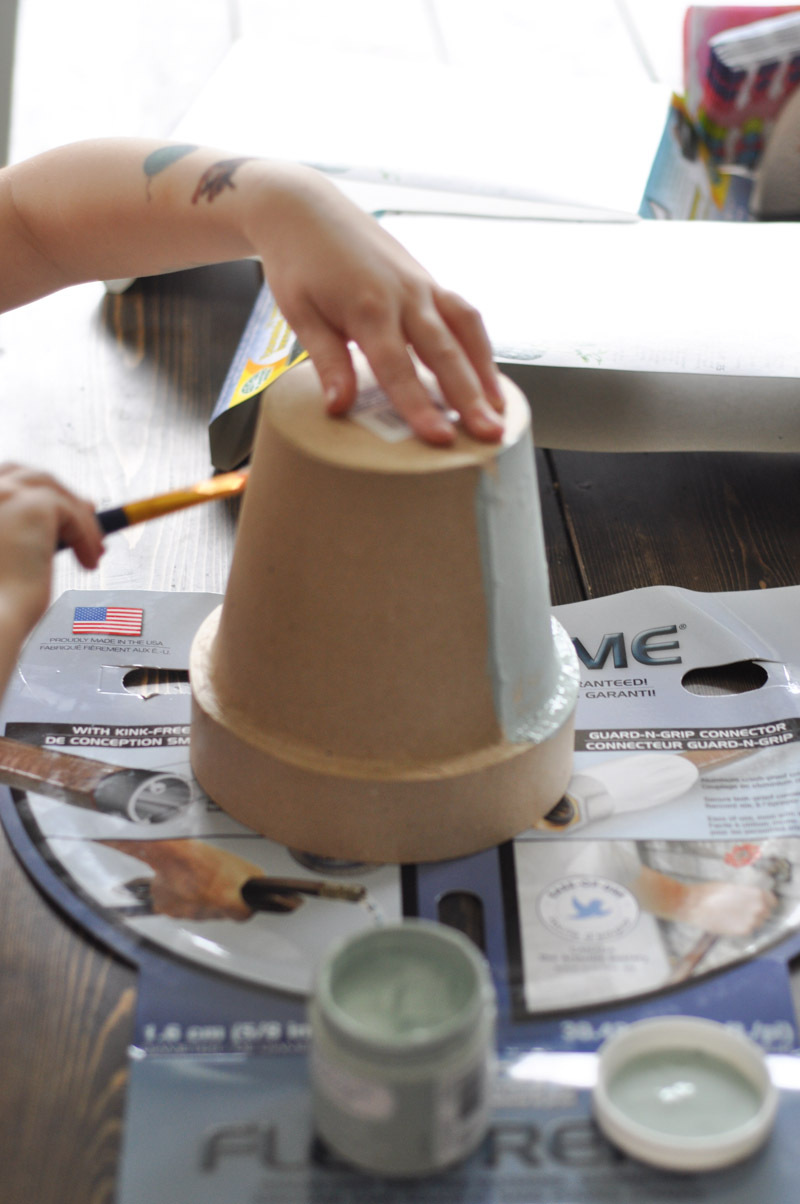 And they got straight to work.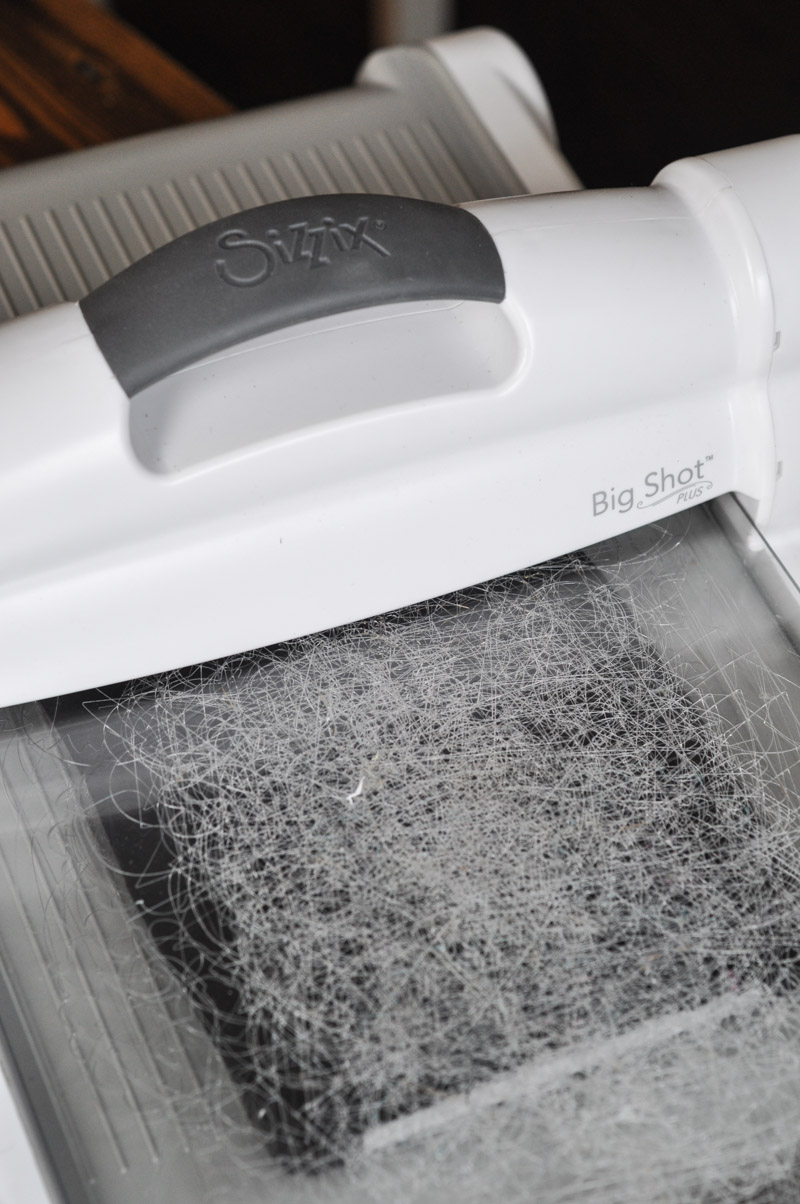 Here's a little tip if you're a newer Sizzix user – if your cutting pads look like this, you need new ones.
They're in the mail – I swear! I couldn't wait any longer, so this is my shameful reveal. My cutting pads are thrashed.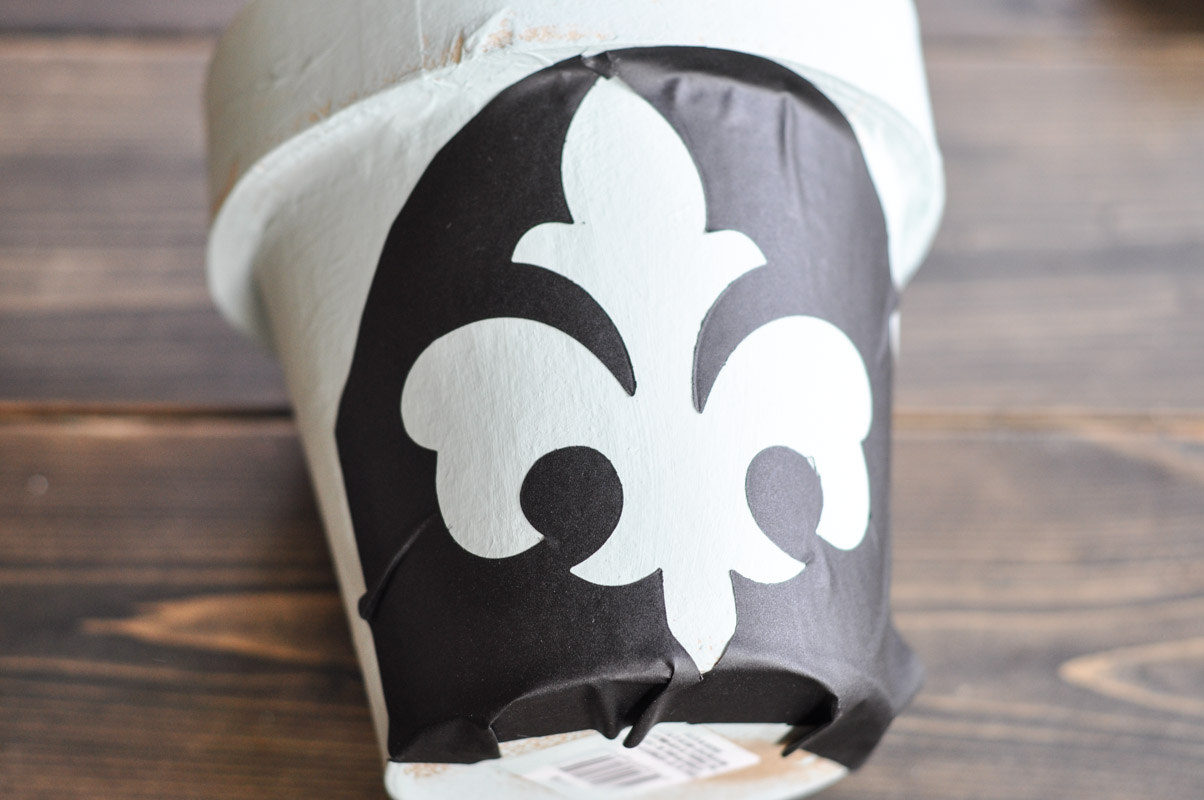 After I cut the vinyl with the Bigz die, I removed the Fleur de Lis from the vinyl, and used the surrounding vinyl to act as a stencil.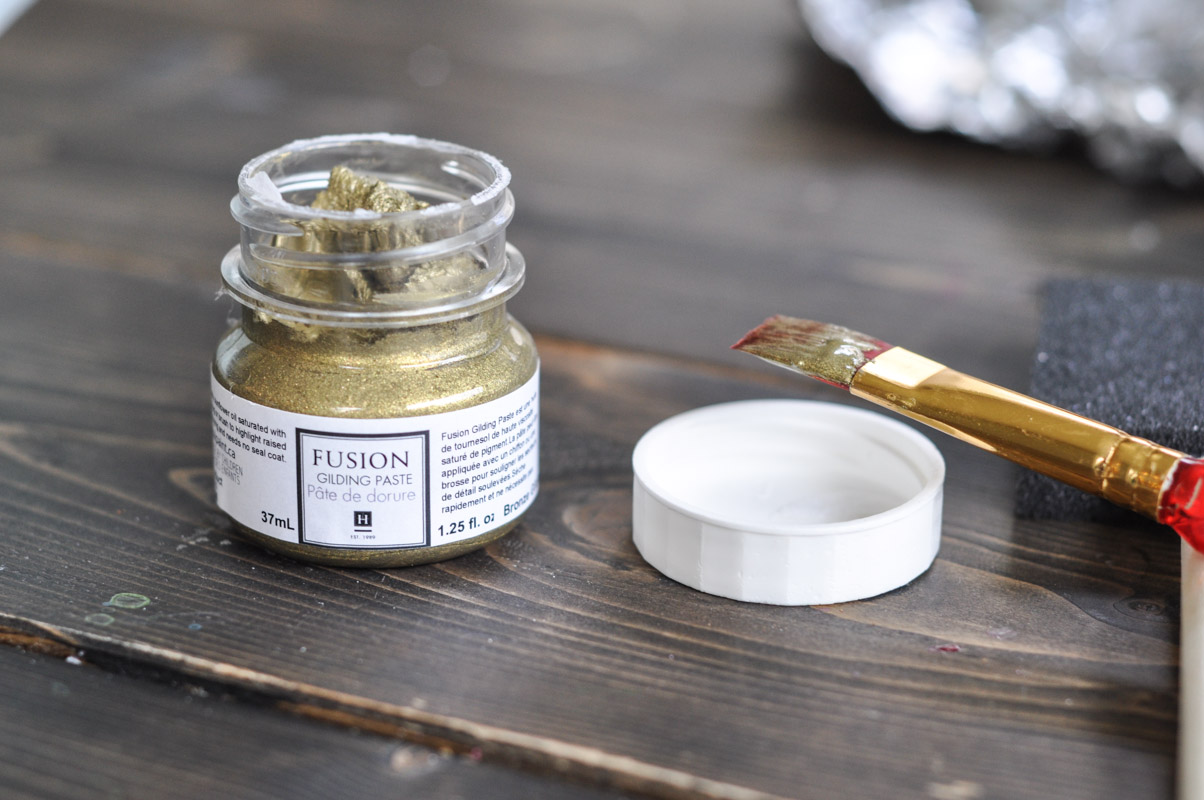 For this project, I used Fusion gilding paste. This stuff has a lovely sheen and goes on really nicely.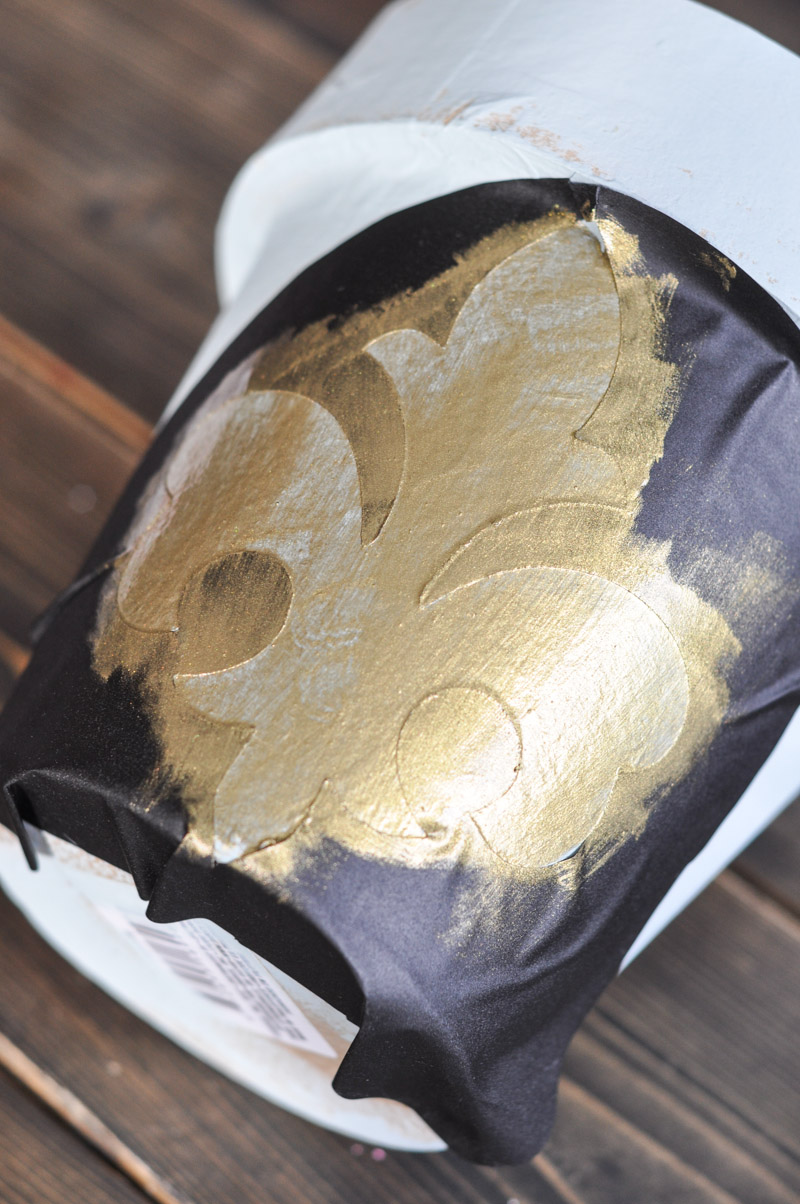 A couple of coats of gilding paste over the stencil and the fleur de lis was ready!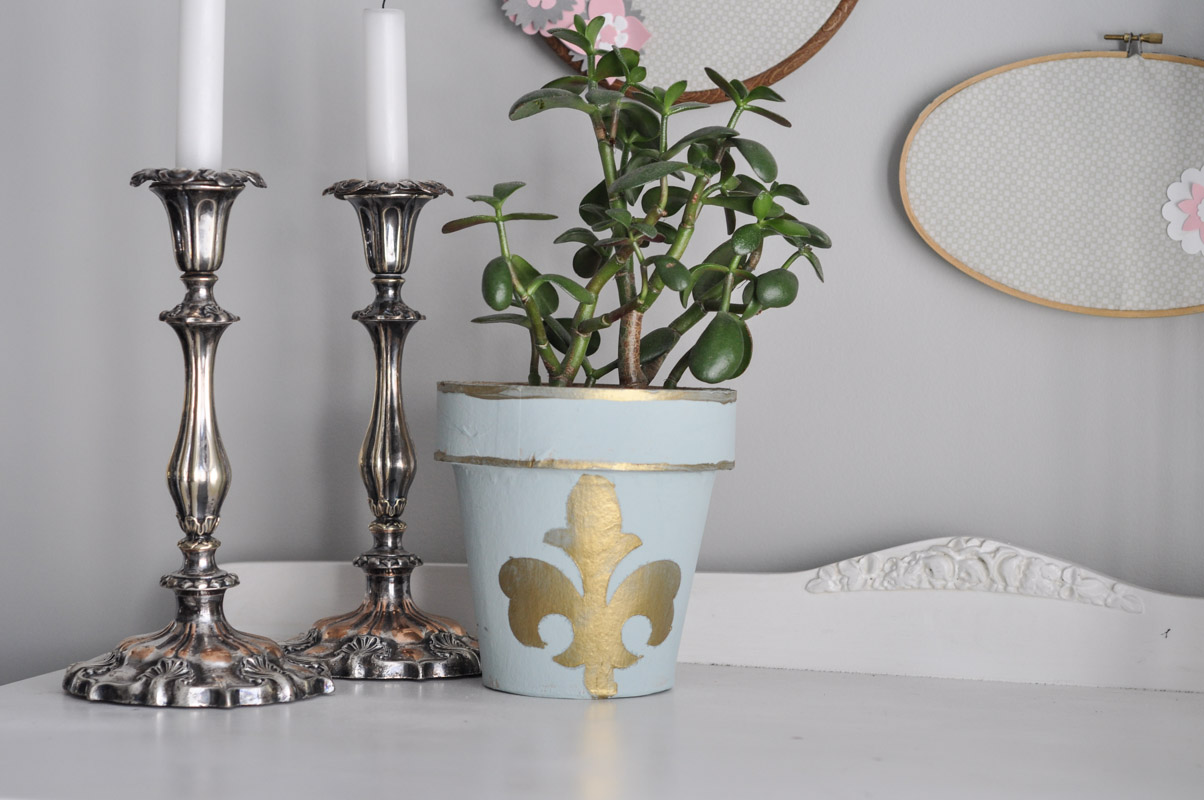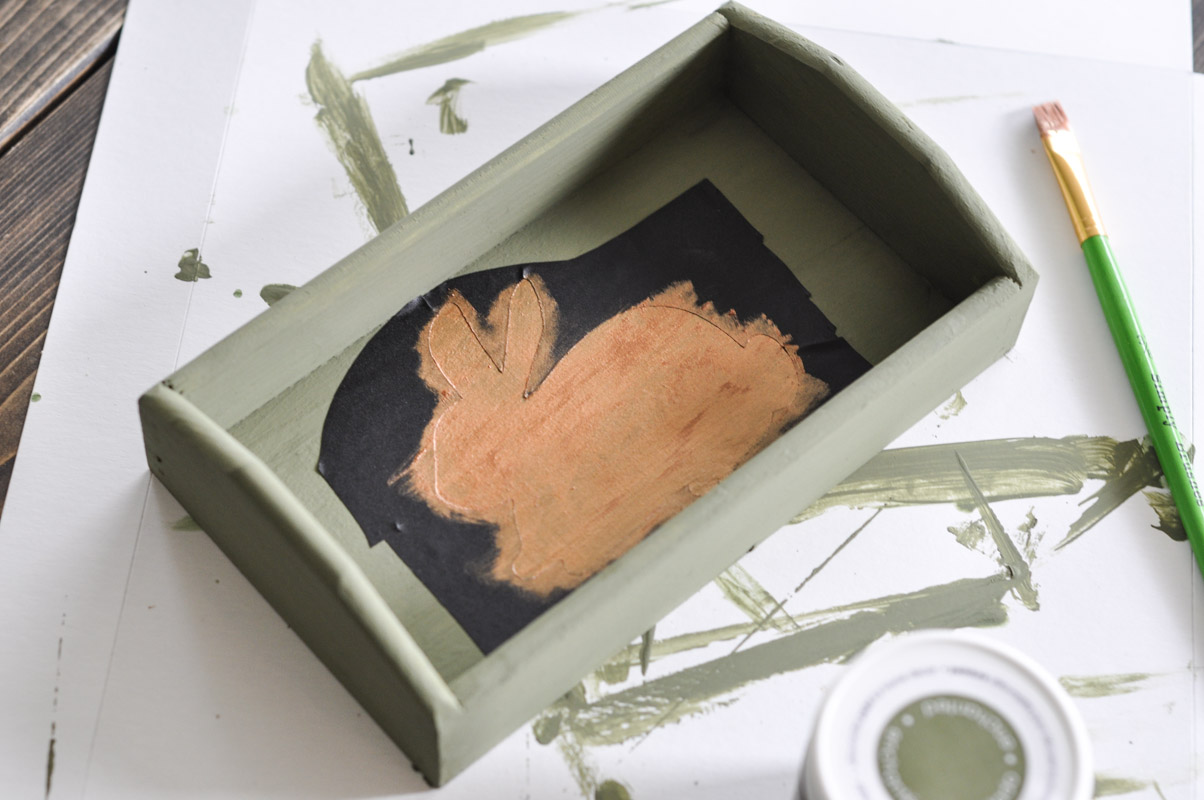 The bunny tray went much the same way, except I used copper gilding paste instead of gold.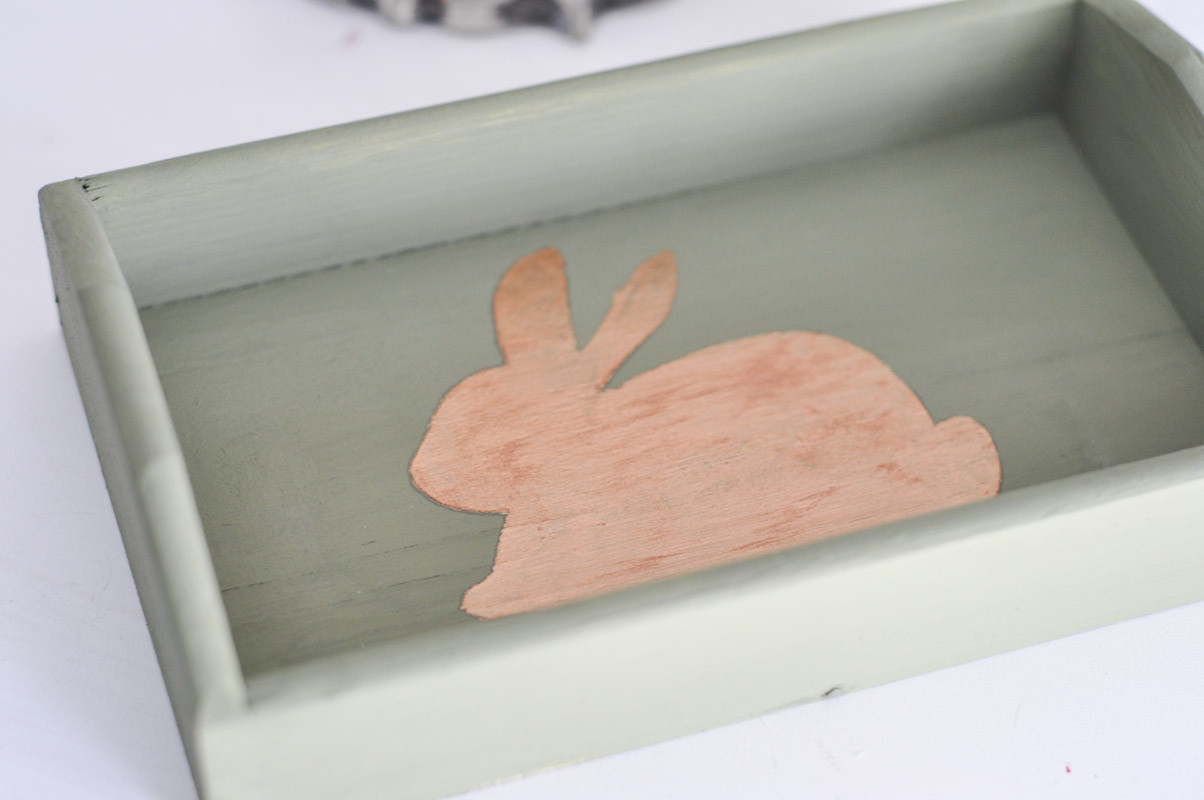 Just a little tray to put out with Easter decor, or to collect coins or foil-wrapped eggs by the front door.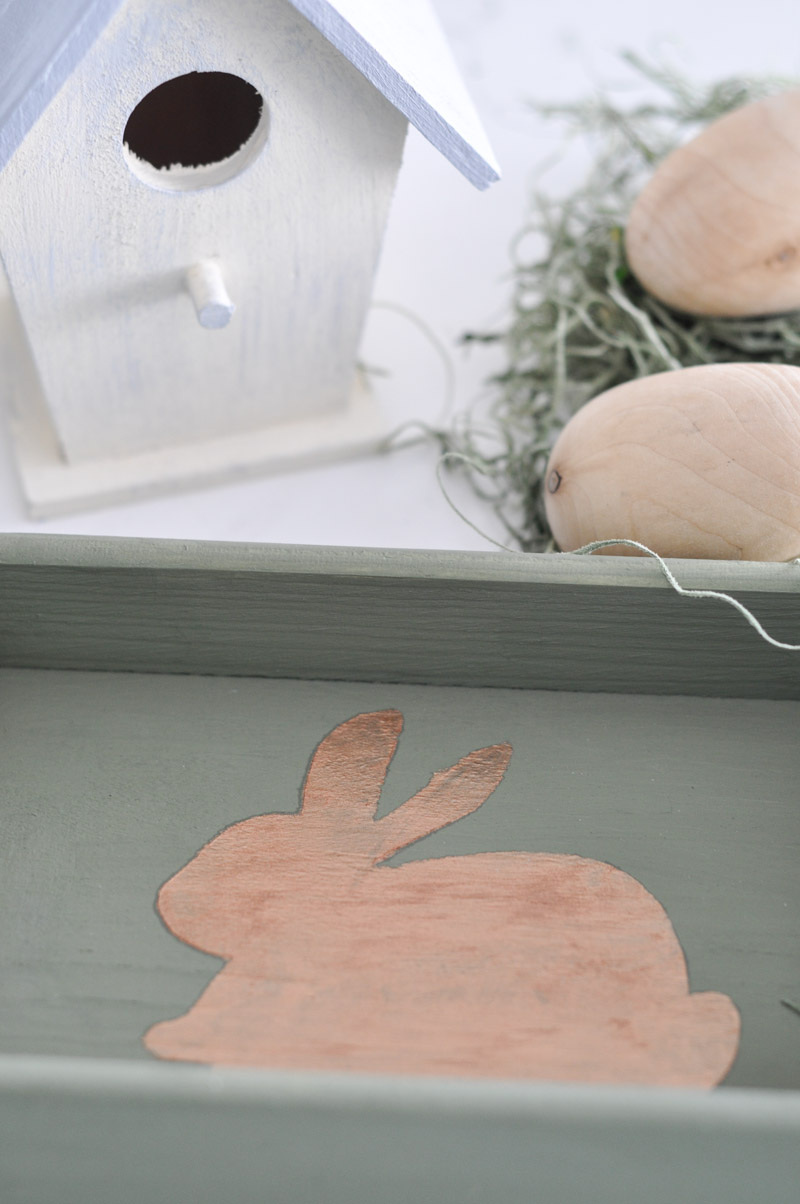 And now… it's time for you to get your springtime on!
This collection of four spring-themed Bigz dies can be yours! Simply enter the giveaway below. Giveaway is live from today until Saturday, March 5th at 11:59pm. Giveaway is open world-wide; void where prohibited.
Share with your crafty friends!