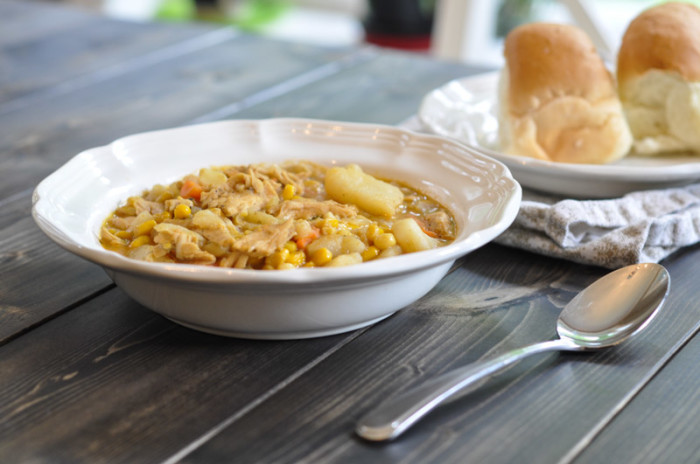 If you live in Canada, you may have had turkey this past weekend. For some reason, our Thanksgiving is over a month before our Southern neighbours' holiday.
It probably has to do with the fact that the vikings came here, and not the pilgrims. Or maybe it's just because we're stubborn and like to do things our own way.
All that calendar-chat aside, Thanksgiving means turkey in our house. We had 13 adults (and three children who ate like birds; I think they had crackers and cheese, to be honest) around our table this weekend. The bird was 22 lbs.
And there was a LOT of leftovers.
Better too much than to little, is my hosting motto.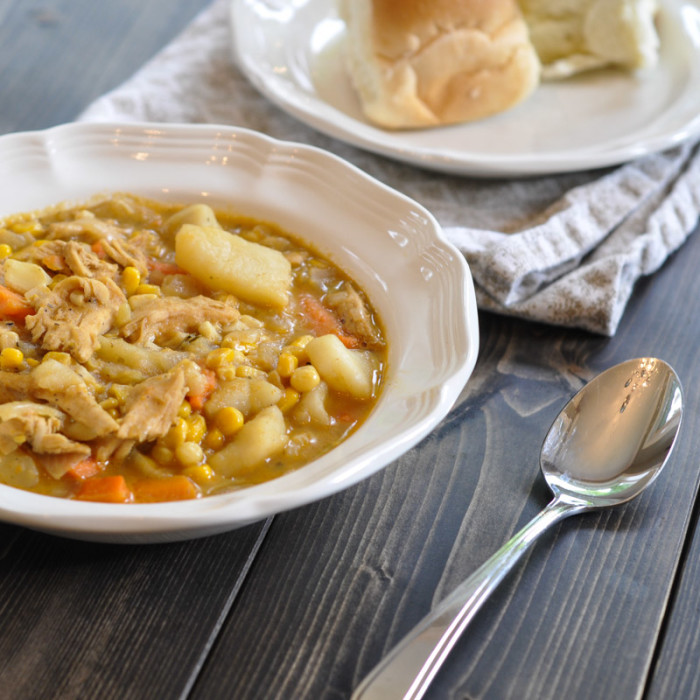 Today, I broke out the dutch oven and the leftovers and whipped up a quick and delicious stew. Mr. Suburble had it for lunch AND dinner.
What's nice is that it took hardly any prep!
Turkey Stew from leftovers
2014-10-13 21:23:34
Ingredients
2-3 cups of cooked turkey
1 tetra pack of chicken broth
3 cubed potatoes (or leftover mashed potatoes)
2 tbsp butter
1 diced onion
3 minced garlic cloves
1 tsp cumin
1 tbsp chicken bouillon
3-5 dashes of hot sauce
1 cup chopped carrots (or leftovers)
1 cup corn
Salt and Pepper to taste
Instructions
In a dutch oven, heat up butter
Saute onion, garlic, potatoes and cumin until cooked (If carrots are not already cooked, add them now too)
Add broth and bring soup to a boil
Once boiling, add bouillon and hot sauce.
Add turkey, carrots and corn to the soup
Simmer until broth thickens
Salt and Pepper to taste. Serve with buns or biscuits.
Suburble https://www.suburble.com/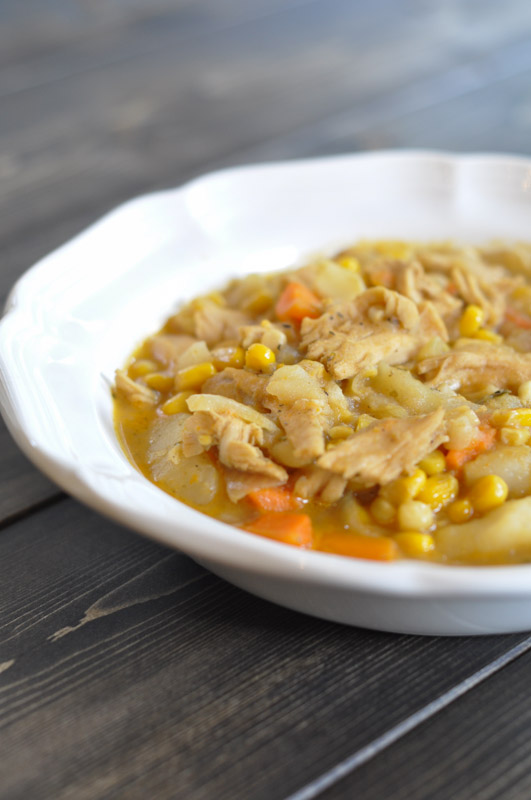 The potatoes thicken the broth, and the cumin and hot sauce add a bit of a kick. It's nice to have a slightly different flavour than just "I threw Thanksgiving dinner into a pot". (Though, I won't lie – I do love Thanksgiving dinner!)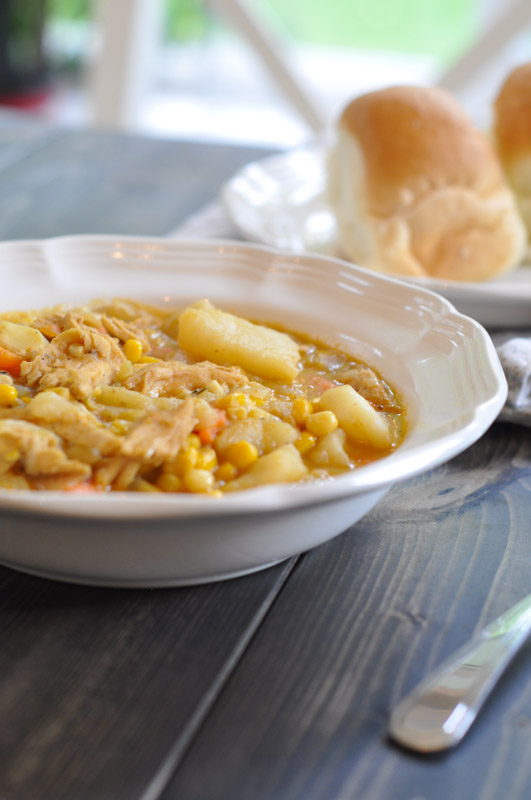 Make it, freeze it, and enjoy!
Stew is so lovely on these chilly days.
Looking for other soups to warm your bones?
Check these out: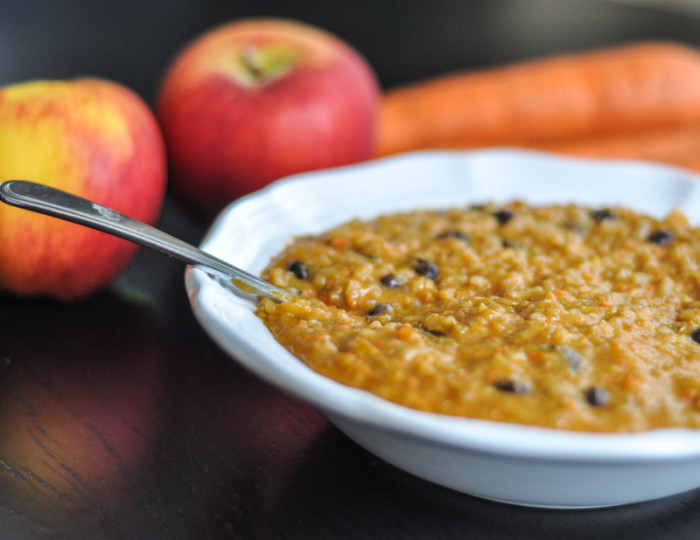 My take on the Mulligatawny