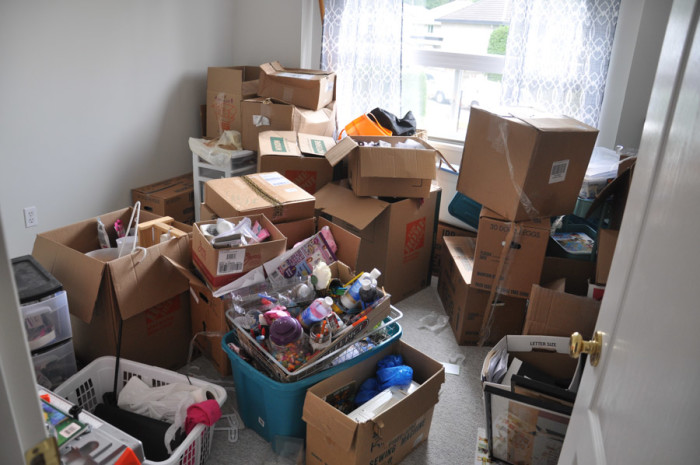 They say a picture is worth a thousand words.
I'm glad for that, because I'm lacking in words when I look at this mess.
I have a few curse words. Those are always dancing on my tongue as I walk past this depressing sight.
The trouble is, we've been living in the renovation. There had to be a place to put stuff when there just wasn't a place to put stuff. This room became the catch-all. And now, I want it back.
I wanted to share this because blogland is so often full of finished rooms. Of beautiful staging and bouquets of flowers.
My craft room has none of that. It has a few fake flowers crushed under that box over there. It's got scattered toys on the ground and just enough room for my sighs and mutters. I can't wait to share the after picture with you.
I can't wait until there IS an after.
Tell me, do you have a space like this? A black hole of clutter and tilted boxes?
Encouraging words, people. I need them.