Thank you, Lise Anne and Pomegranate Calendars, for the lovely lovely Christmas gift.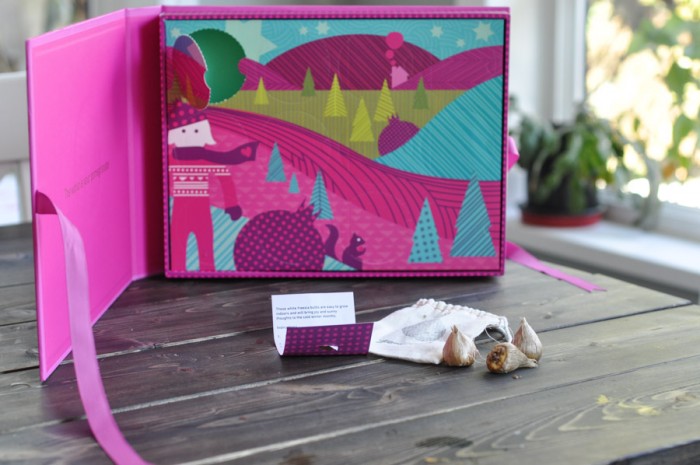 I love drawing out Christmas. I decorate in November, I try to do my shopping and hand-making throughout the entire season, and I love getting together with friends to do festive, Christmassy things.
It only makes sense that I love advent calendars. Not only is there a daily "reward" behind every window or door on the calendar, but there is that delicious anticipation of getting closer to Christmas. I am probably more excitable than the girls are. They eat the little Smarties in our wooden calendar, and I dance around behind them, "Only 22 more days! Santa's coming soon!"
Recently I learned of Pomegranate Advent Calendars created by Lise Anne Gougon, a woman who has a love for advent calendars. Her childhood advent calendar was created and filled by her mother; these memories were so dear to her that she decided to create her own – amazing – calendars for children and grown-ups alike.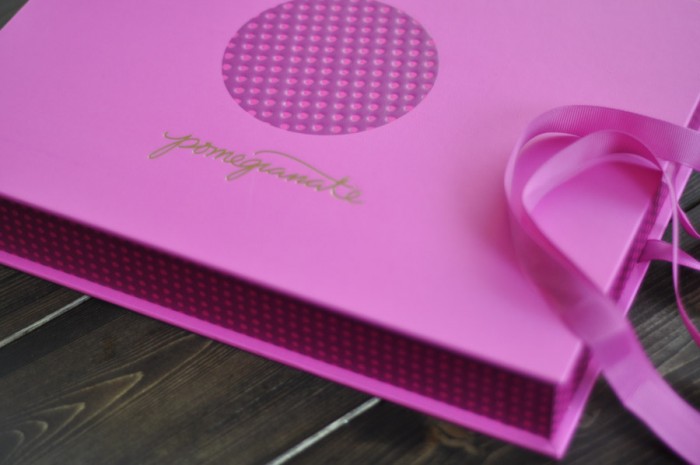 What immediately drew me to these calendars was that each window held something fantastic – and not junky or cheap – behind it.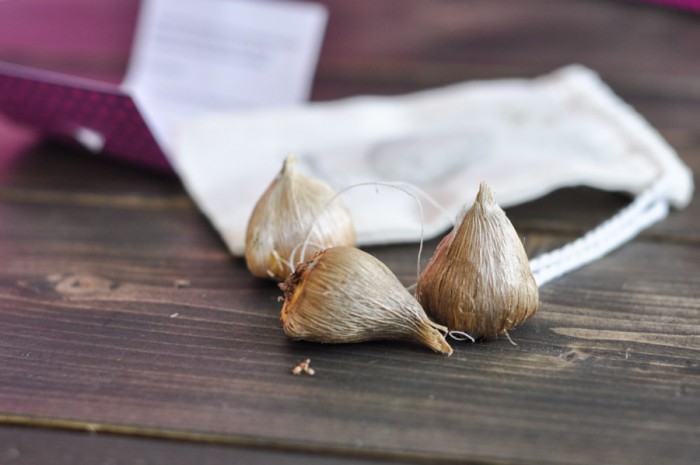 Our first door held a small cotton bag that was hiding three freesia bulbs. Oh, I was thrilled already! A small note explained how to plant and care for our freesias.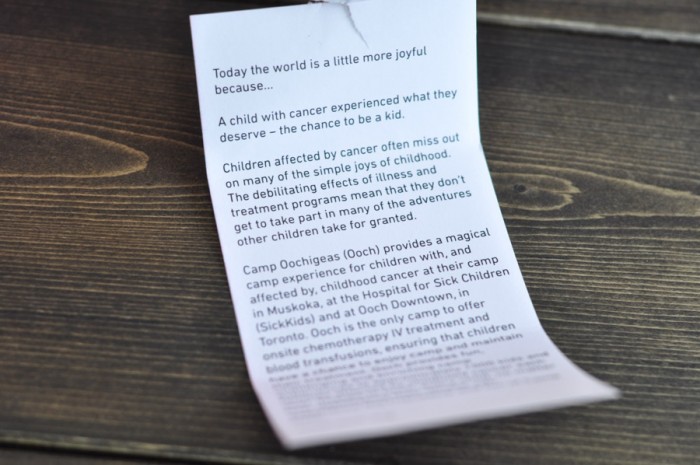 The second door was something different. It was a donation.
Pomegranate offers both lovely little curiosities to find behind the door, but they also work closely with numerous charities. I love that my girls will be a part of helping someone this Christmas. It's a way to spark conversation and to understand why Christmas isn't just about getting.
It's about giving, too.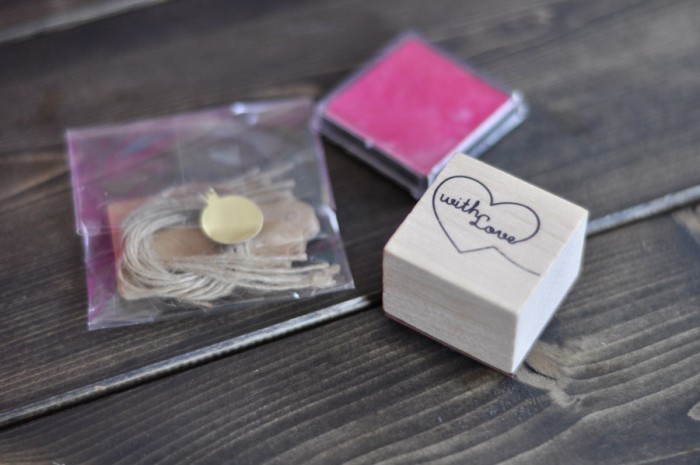 Our third door held a stamp, a stamp pad, and little gift tags. The girls can make their own gift tags to attach to the gifts they give.
And even if I didn't have little preschoolers hopping around the house, I would be equally thrilled with the little gifts tucked behind each advent window. I'm dying to plant those freesias and watch them grow.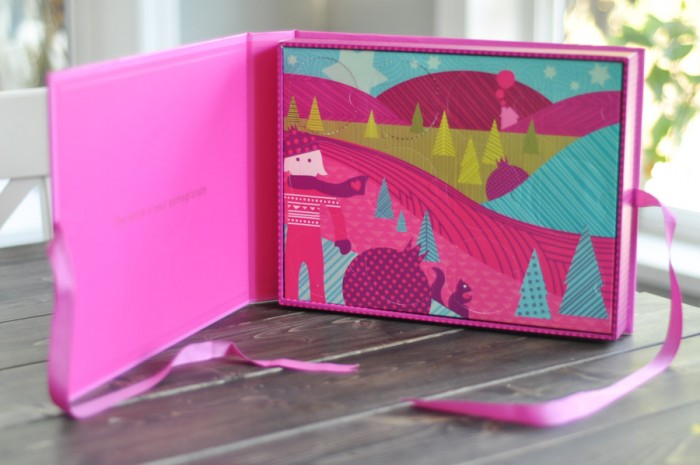 This beautiful calendar is a gorgeous addition to our Christmas traditions. I am so happy with it, and cannot wait until the girls get to open their doors.
This is a 12 day calendar, and while they've been SO eager to pop open the windows, I've made them wait until the 13th. I may have pre-opened a few windows just to share what is waiting for the girls, but they haven't seen any of it yet. I'm even more excited for this calendar to begin!
Pomegranate calendars are available in 8, 12, and 24 day calendars. You can hand-pick the gifts, or have them filled for you. I promise you will not be disappointed with this wonderful gift. I'm truly impressed with how lovely and thoughtful Lisa Anne's creation is.