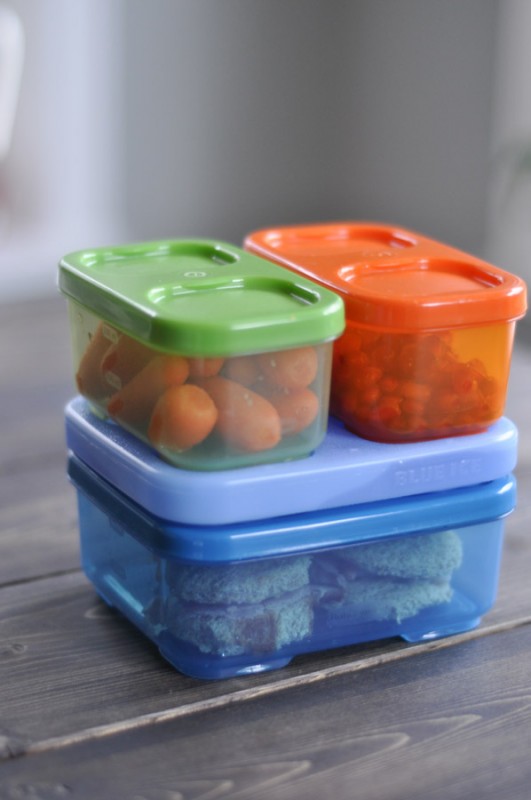 Now that Lila is in Kindergarten, we're all about packing lunches in our house.
And because she's always been home for lunch during the past five years of her life, I won't lie, it's been a challenge trying to find interesting lunch things that she will eat. Years of hot lunches and a mother who (insanely) asks, "What do you want for lunch today?" has made her an incredibly difficult child to pack for.
So… I thought I'd take this kids-in-the-kitchen thing we're trying to do and apply it to her lunches. If cooking dinners and snacks make children more apt to try new things, then why not packing lunches?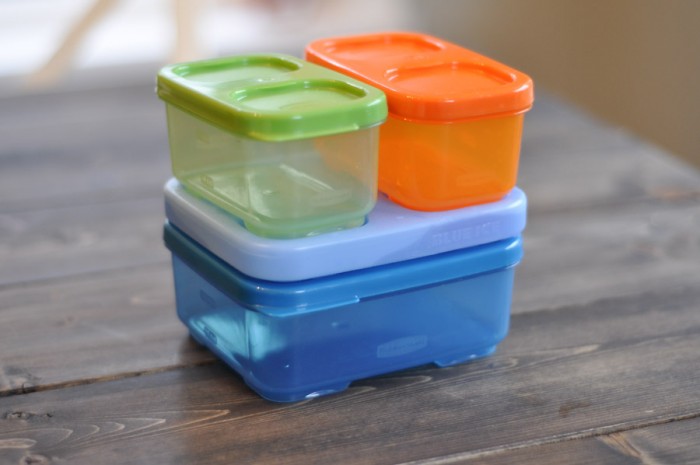 We were given the Rubbermaid LunchBlox system to try out in Lila's lunch kit. It's a bento style lunch-set, that has a Blue Ice pack in its center to keep things cold.
I love the ice pack because typically, our ice packs are just these big blobs that I try to tuck into the kit. I never know if everything is staying cold, or if it's just the ice pack's immediate neighbour who stays chilly.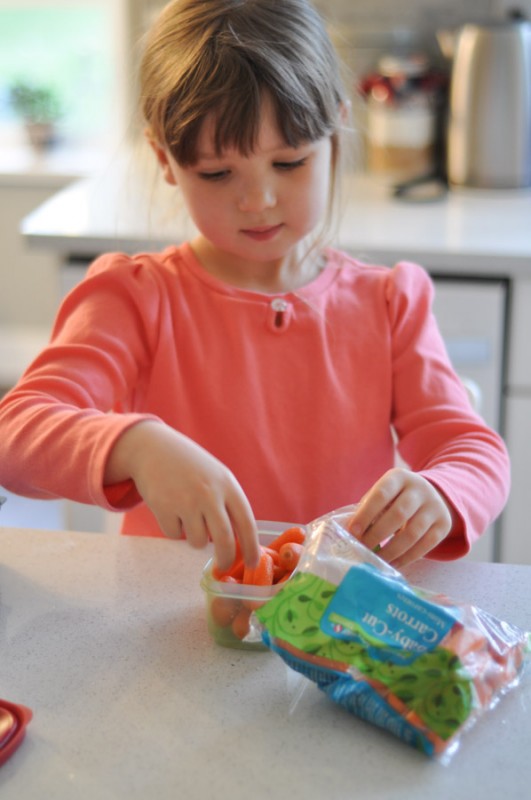 Because Lila is so eager in the kitchen, she'll gladly pack herself food that she normally wouldn't be interested in.
Like baby carrots.
I know that many children happily gobble up baby carrots and think they're just the best thing ever.
Lila wrinkles her nose at them – at home. At school, if she's packed them herself, she eats them.
It's like wizardry. I don't get it.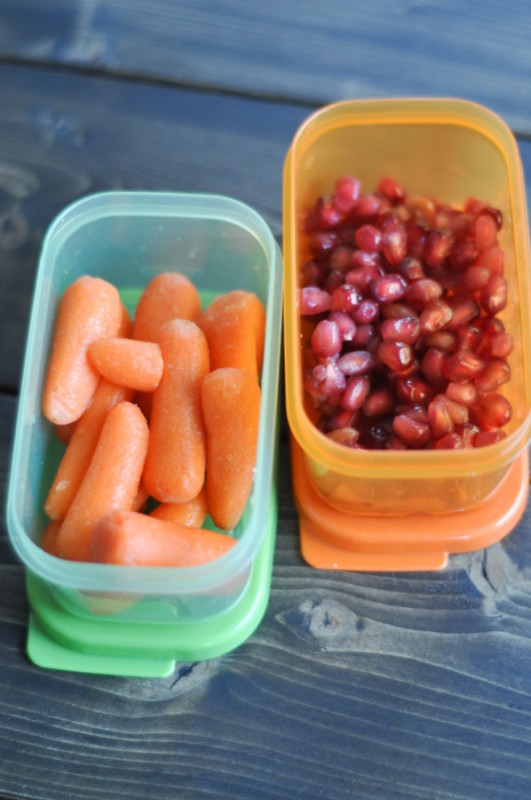 Pomegranate seeds are another huge hit in Lila's lunches. I do the prep ("seeding them" in a big bowl of water), and Lila doles them out into her lunch "block". She's able to easily close and open these containers, which is really nice for keeping lunch prep an independent activity.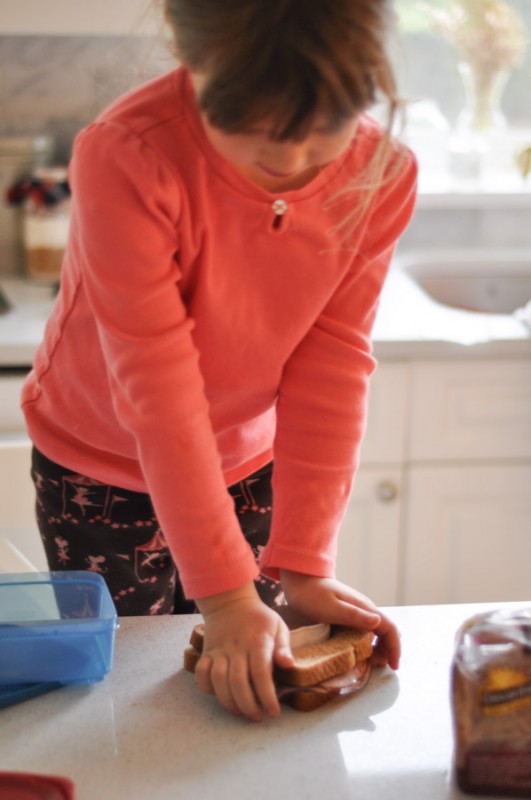 If you google "Bento lunch" on Pinterest, your jaw will drop. Mothers (and also part-time artists, it seems?) create beautiful works of art with sandwiches and fruit.
I am not that mother.
But I have cookie cutters!
And that helps Lila to artfully remove the crusts from her sandwiches all by herself.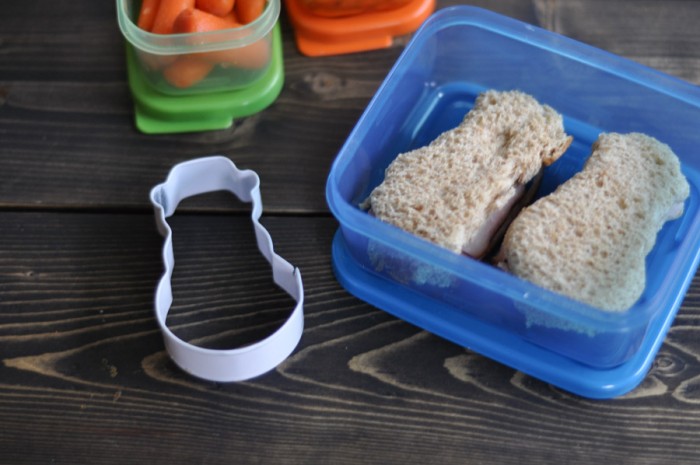 All that matters is that she knows it's a snowman.
Yeah. Okay… maybe I should get some better cookie cutters.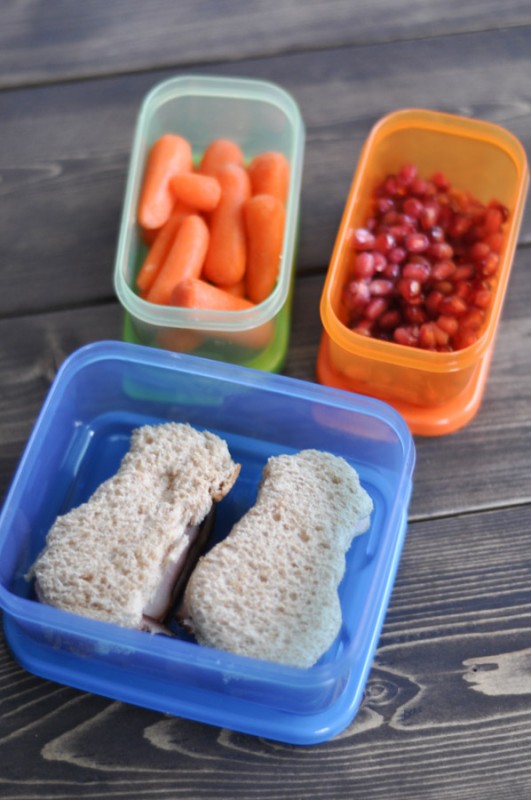 This lunch-making endeavour has proven successful over the past week. Lila is always to eager to make ANYTHING in the kitchen, and I'm desperate to get her to try new foods. This proves to be a win-win!
How do you get interesting things into your kidlet's lunches?
This mother's mind wants to know.

If you want to learn more about Rubbermaid's Lunchblox system, check it out here. They have grown-up sizes too!
Disclosure: I am part of the Rubbermaid Blogger Campaign with Mom Central Canada and I receive special perks as part of my affiliation with this group. The opinions on this blog are my own.