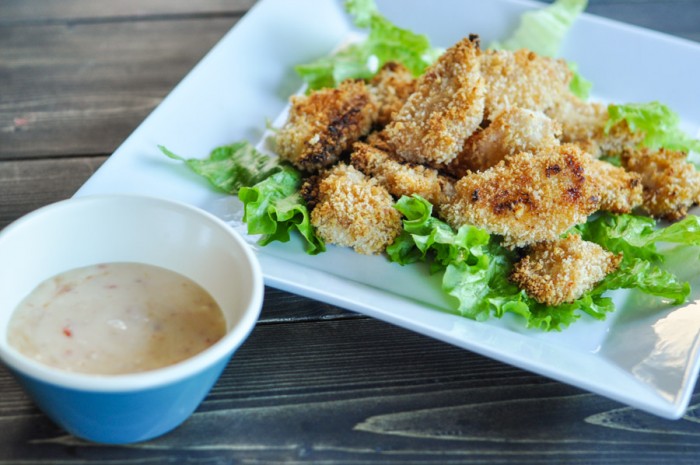 In our house, things that are bite-sized are nearly always our favourites.
Whether it's tapas for dinner, or just having a day of grazing (aren't the holidays always like that – picking at this and that all day?), I love little nibbles of good things.
When I was looking in the pantry the other day, I came across a bottle of Blue Dragon's Sweet Chilli Dipping sauce; I immediately thought of making chicken bites. But with a kick.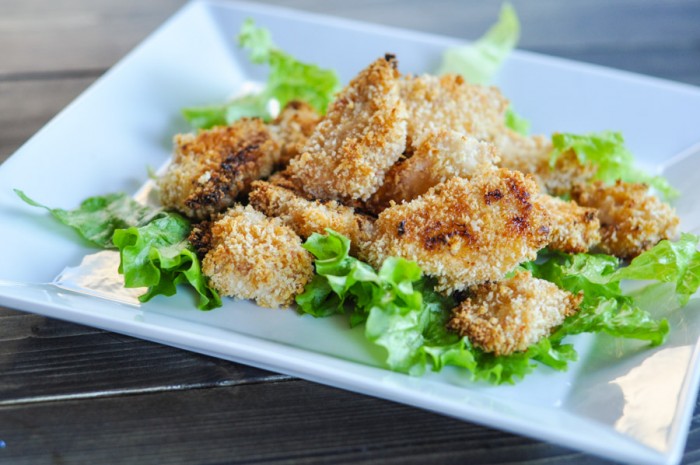 I think that the secret to getting a crunch on these little chicken bites is by broiling them for the last 2-3 minutes in the oven. I don't know about you, but I want that satisfying crunch when I'm having a nibbly. And while deep-frying is probably the best way to get a crispy skin, it's not exactly the healthiest.
Sweet Chilli Chicken Bites
Ingredients
Two boneless skinless chicken breasts, cubed into bite-sized portions
1 cup of bread crumbs (I used Panko)
1 bottle of Blue Dragon Sweet Chilli Dipping Sauce
1 cup of mayonnaise for the aioli
Instructions
Preheat oven to 400 degrees and line a baking sheet in parchment paper
Dip each piece of chicken into a bowl containing approximately half of the sweet chilli sauce
Dredge the chicken in breadcrumbs or Panko and place on baking sheet
Bake the chicken bites for approximately 8-10 minutes - and then broil for the last 2-3 minutes
Check chicken for doneness (white all the way through)
While chicken is cooking, mix approximately 1/4 cup of Sweet Chilli sauce with mayonnaise to create delicious aioli
Serve together and enjoy!
https://www.suburble.com/2014/12/sweet-chilli-chicken-bites.html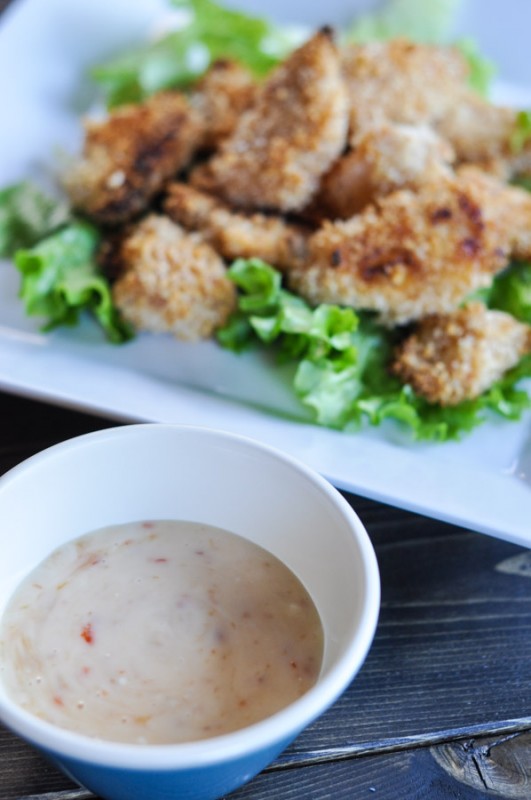 As Mr. Suburble and I gnoshed our way through this appetizer, I couldn't help but double-dip into the aioli. Oh my… it is SO good. This would be a perfect addition to a lunchtime wrap, or with veggies or chips.
It was addictive.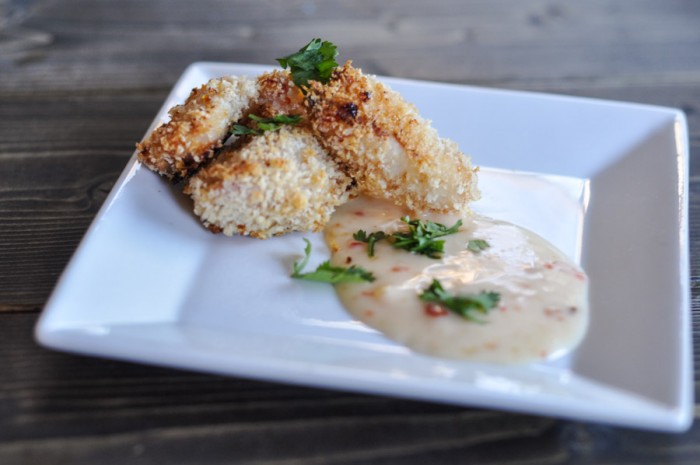 Serve this dish for New Year's, or make it as an appetizer. It's a quick and tasty appy that is sure to please the crowd.
Do you have an amazing dish to share with the Blue Dragon crowd? Use the hashtag #WOKSTAR to share your recipe, and yours could be chosen to be shared by the Blue Dragon crew!
I am part of the Blue Dragon Canada ambassador program and I receive special perks as part of my affiliation with this group. The opinions are this blog are my own.