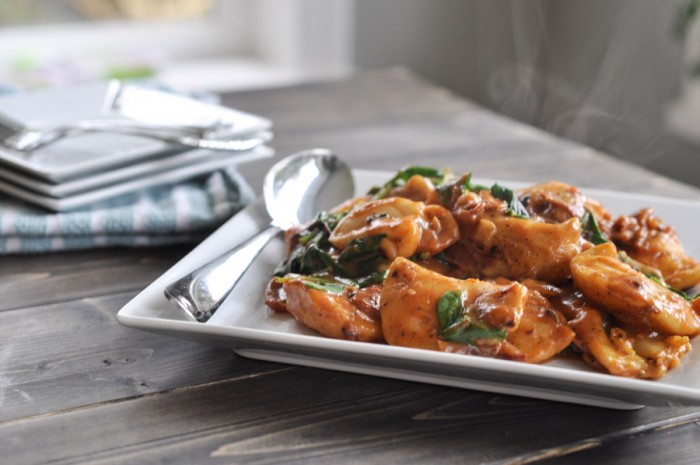 Perogies are a freezer-staple in our house. They're a go-to whenever I'm staring at 4 o'clock, wondering what I'm going to put on the table.
They're also an amazingly handy meal to have when you're camping. If you can make something in one pan, it's a camping meal.
Less dishes = less time farting around with tiny sinks and dumping dishwater.
This creamy perogie meal is a delicious dish that can stand on its own. And with any one-pot meal, Mr. Suburble would immediately turn to me and say, "Is there meat?!?"
Not to worry, my sweet carnivorous friend. It's bacon!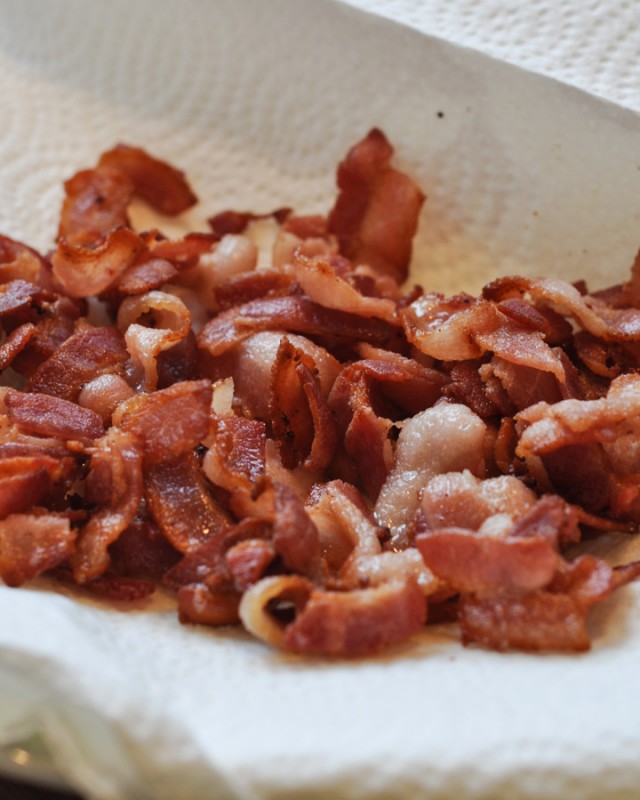 Mr. Suburble's fears are now calmed. Gorgeous bacon bits are very much a part of this meal. And I'll tell you a secret: the recipe calls for only four strips of bacon.
I used a pack.
Same diff.
But I highly recommend my adaptation.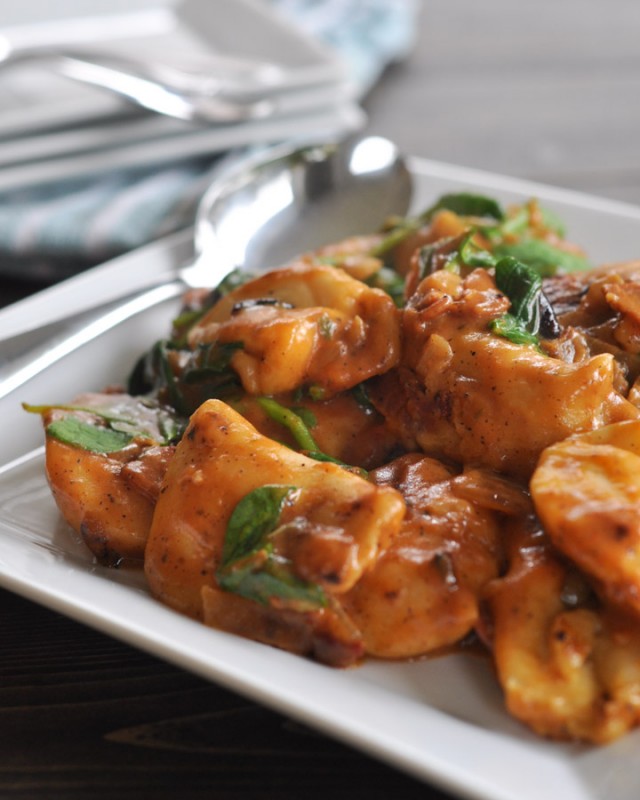 This dish uses Campbell's Cream of Celery Soup and No Salt Added Chicken Broth. These both make this dish an easy one to put together. I recommend using a low-or-no sodium broth, as the bacon adds salt to the dish. I used a medium-spicy salsa, but if you like a bit of a kick, a hot salsa would be fabulous.
Have it as a side or as a main – or as a warm and creamy dish to savour at the picnic table in the campsite – and consider all of the ways you can garnish it! Try sour cream, chives, or even a dollop of plain greek yogurt.
Ingredients
5 slices bacon, diced into small pieces
1 onion, finely diced
1 tbsp (15 mL) garlic, minced
1 tsp (5 mL) ground black pepper
1 box (907 g) frozen perogies
1 can (284 mL) CAMPBELL'S® Condensed Low Fat Cream of Celery soup
½ cup (125 mL) CAMPBELL'S® Ready to Use No Salt Added Chicken broth
1 cup (250 mL) salsa
2 cups (500 mL) baby spinach, loosely chopped
½ cup (125 mL) grated Parmesan cheese
½ cup (125mL) sour cream (garnish)
Instructions
1. Cook bacon until crisp at medium heat in large skillet. Drain bacon on paper towel; remove all but 1 tbsp (15 mL) fat from skillet.
2. Add onion, garlic and black pepper to skillet; cook and stir until onions are translucent – about 3 minutes. Return bacon to pan.
3. Add perogies to skillet and cook until browned on each side, about 10 minutes.
4. Add the soup, broth and salsa and stir to combine and let simmer for 10 minutes
5. Add the spinach and Parmesan cheese and cover skillet with lid. Turn heat off and let sit for a couple of minutes to allow spinach to wilt slightly then mix.
6. Garnish with sour cream and serve immediately.
https://www.suburble.com/2015/02/creamy-perogie-dinner.html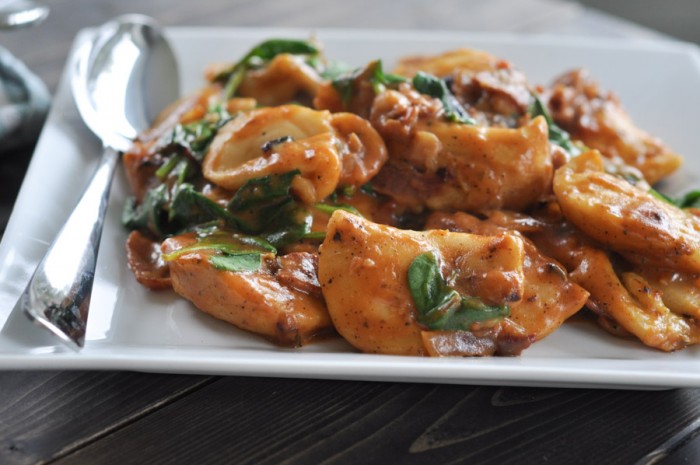 Nothing beats a warm plate of comfort food during these winter months. The rain is falling from the sky today, and this was a wonderful side to add to our dinner.
I'll be making this again.
Disclosure: I am part of the Campbell Company of Canada Ambassador program with Mom Central Canada and I receive special perks as part of my affiliation with this group. The opinions on this blog are my own.