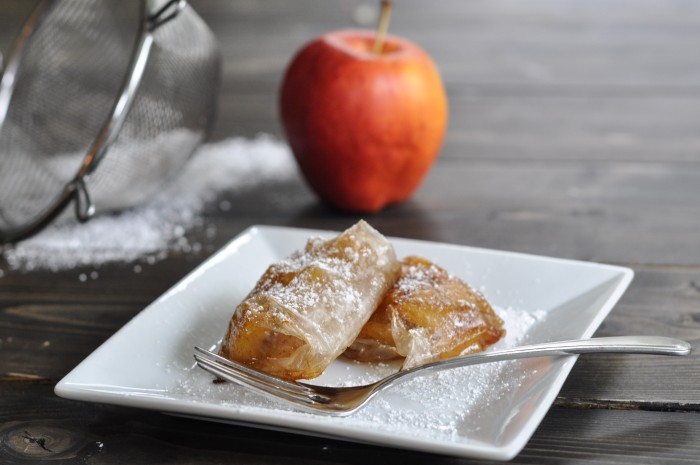 I really like baking with apples. I feel like they're a fruit that doesn't want to let you down.
A bit of brown sugar, some cinnamon, and the apples are pretty much ready to be your dessert. They try I find that so comforting.
I was experimenting with gluten-free desserts when I decided to try my hand at an apple turnover, but made with a spring roll wrapper. I did some looking online and found a recipe that I thought I could work with.
I grabbed my Blue Dragon Spring Roll wrappers and got to work.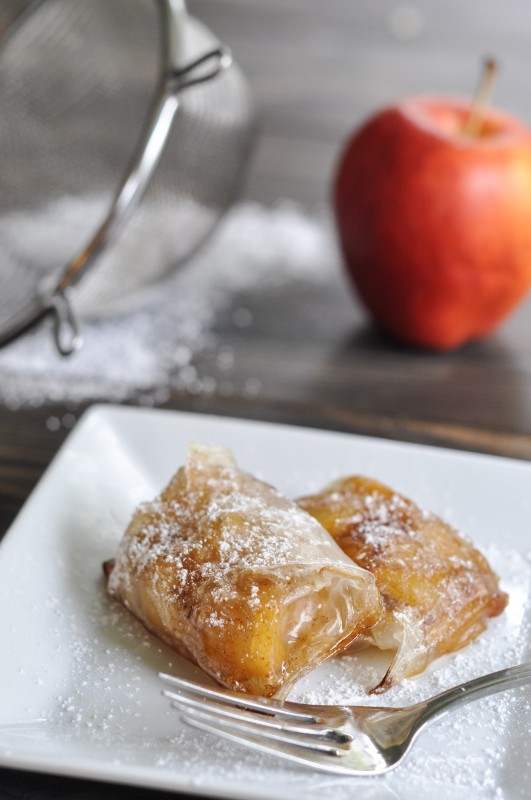 I found that the turnovers do better if you flip them halfway through the cooking process. And they will definitely need to be on parchment – a bit of bubbly brown sugar escaped from each little turnover as it cooked – lest you want your turnovers to be glued to the baking sheet.
The best way to work with these wrappers is to hold them under running hot water for about 10 second until they're pliable. Spoon a healthy dollop of filling in the middle of your wrapper and then wrap it up in a style similar to a burrito.
Spring Roll Wrapper Apple Turnovers
Ingredients
2 large apples, peeled and chopped
2 tbsp brown sugar
2 tbsp melted butter
1 tsp cinnamon
1 pkg Blue Dragon Spring Roll Wrappers
2 tbsp of sugar
3 tbsp powdered sugar
Instructions
Preheat oven to 425 degrees
Mix apples, sugar, 1 tbsp of butter and cinnamon in a bowl
Place a spring roll wrapper under running hot water for approximately 10 second or until pliable
Spread onto a flat surface and place a heathy dollop of apple filling in its center
Fold the wrapper and place on parchment-lined baking sheet; repeat until filling is gone
Brush each turnover with butter and sprinkle with white sugar
Bake turnovers for 15-20 minutes, turning once.
Serve warm, sprinkled with powdered sugar - great for eating with your hands!
https://www.suburble.com/2015/04/spring-roll-wrapper-apple-turnovers.html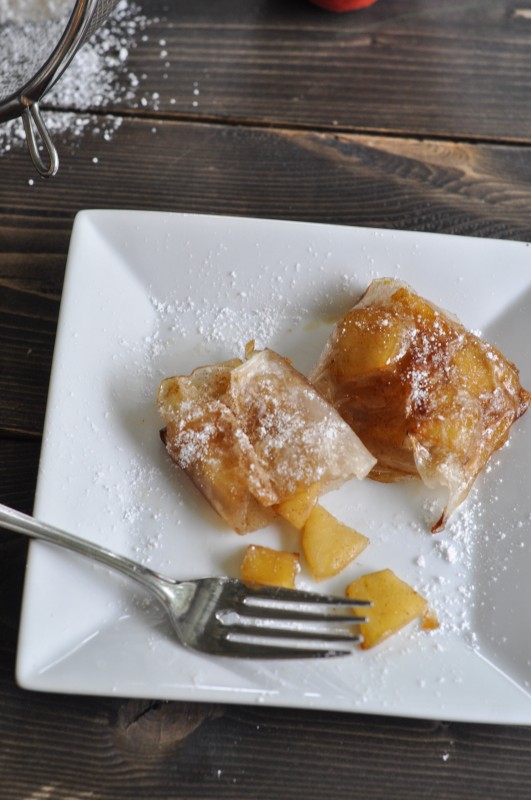 These wrappers get pretty crispy in the oven. I think they would be great to eat with your hands – or with a knife and fork.
And if you're like me, and think that apples do best with a friend – you can serve these with Coconut Milk Ice Cream.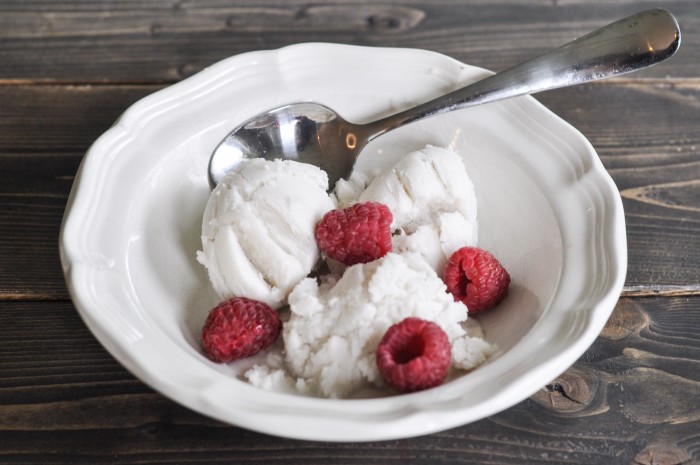 Because why not!?!?
If you're looking for more creative ways to play with spring roll wrappers, head to The Bamboo Room to get more fabulous recipes! Or follow them on Facebook or Twitter!
I am part of the Blue Dragon Canada ambassador program and I receive special perks as part of my affiliation with this group. The opinions on this blog are my own.