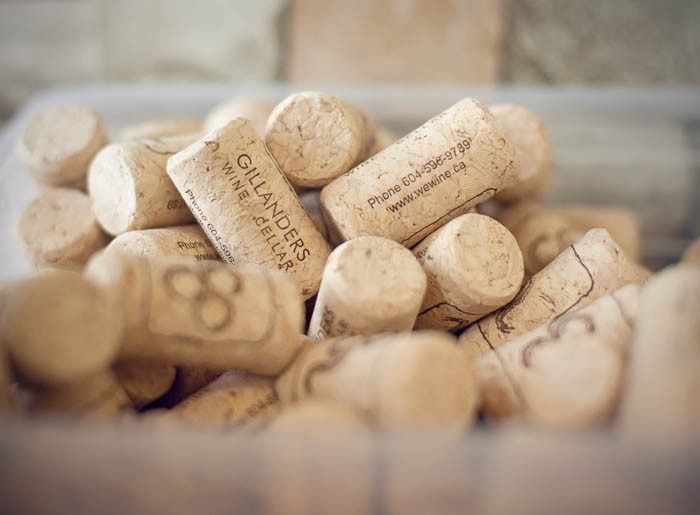 It's no secret that I love me a glass of wine.
More specifically – I love a cold glass of Pinot Grigio. In a quiet place. With my children nearby – playing together, using the full breadth of their imaginations.
And then a unicorn shows up with a hot cheese dip and a bowl full of tortilla chips.
Oh, dreams. I have them.
I can at least ensure that the wine part happens. I look forward to warm summer evenings with friends – gabbing with a glass (or two) or wine – and not having to worry about a last-minute addition to the group.
Because I'm going to have a full cellar, peeps!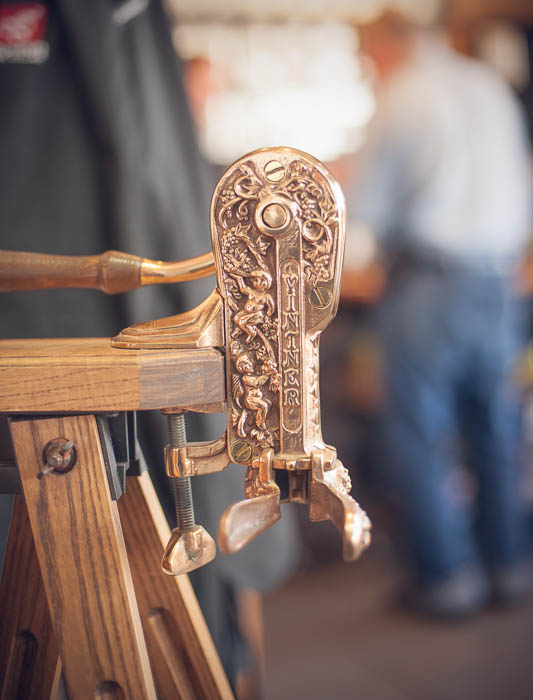 I was invited to try my hand out at wine making by RJS Craft Wine Making. These stores are a network of passionate and knowledgable craft wine-makers, all of whom strive to ensure that they help their customers create delicious and quality batches of wine.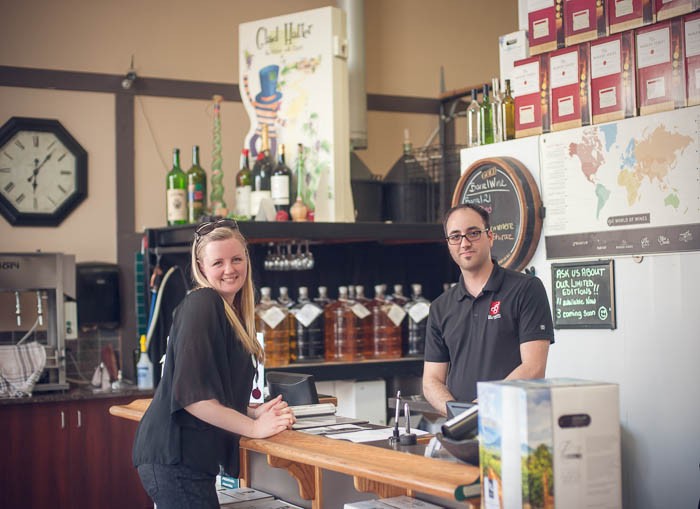 I met Chris – one of the managers of Gillanders' Wine Cellar in Surrey – and he gave me a step-by-step run-through of making my own wine. I brought my dear friend, Lindsay – the gal who took the fabulous photos in this post – to come along and learn with me.
I learned a LOT about craft wine-making. I was surprised to learn that there were less sulphites in craft wines than in the store bought variety. I also learned that due to licensing, craft wine-makers cannot sell or bottle the wine once it's become actual wine. The reason that making your own wine is so cost-effective is because you don't have to pay the liquor tax on it. The wine-maker sells you the juice, you "activate it" with yeast, and then once it's gone through its fancy-dancy booze-transformation, you have to then come and bottle it. It's against liquor laws for them to do it for you.
They're juice-sellers. Not wine-sellers.
As a result of this, my wine costs about $6 a bottle. That's less than half of what I would pay in the retail store.
Come to mama.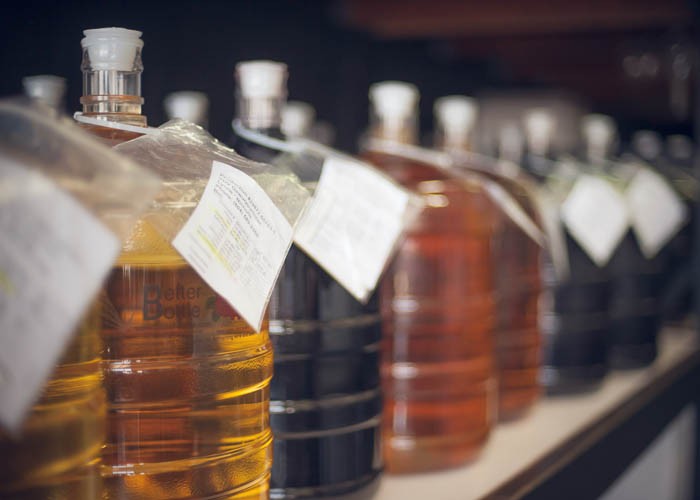 The shelves were lined with carboys (yes, that's what those big bottles are called – more learning!) full of different varieties of wine. It takes about 6-8 weeks for the wine to grow-up and become alcohol. But first, you have to get it started.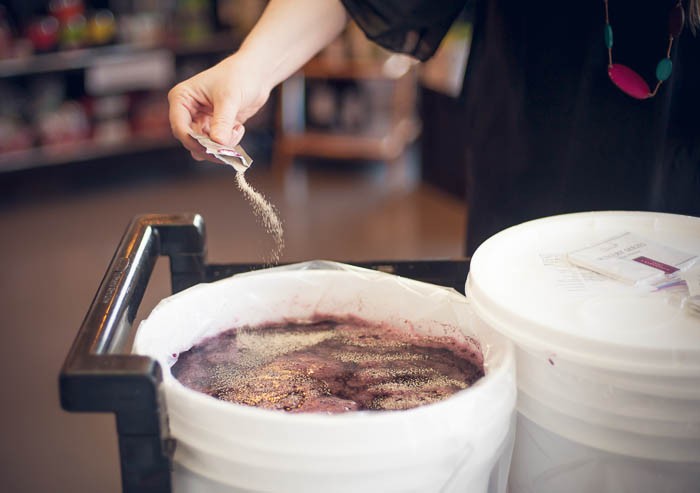 Lindsay and I chose two varieties of wine. The first – not a surprise here – was the Pinot Grigio.
The second was the Winemaker's Trio. It's a very popular kit with a blend of Cabernet Sauvignon, Syrah, and Zinfandel. When I was stirring it, and Lindsay was snapping pictures, we both commented on how amazing it smelled.
Red wine and I aren't very close friends (yet) – but I cannot wait to try this.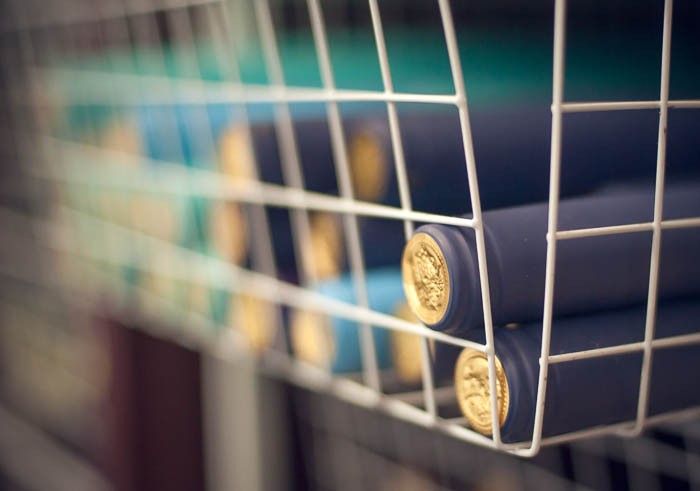 In eight weeks, we'll be back, ready to bottle our brew.
This is another thing that I'm really excited about craft wine-making: reusing our bottles. Recycling glass and aluminum containers takes energy- it's not a perfect science. By making our own wine, we will be corking and taking home our own reusable bottles. They're included in the first kit fee – but then you bring 'em back and bottle your next batch in them again.
It's eco-friendly. I love that!
In about two months, I'll tell you guys how our wine turned out, and show you how the bottling and labelling process works. Gillander's was a really lovely shop, and Chris was very passionate about his wine. I'm feeling pretty confident about our batches.
Now help me come up with a clever name for the wine.
"It's Five O'Clock Somewhere?"
"Mommy-Time"?
Any ideas?