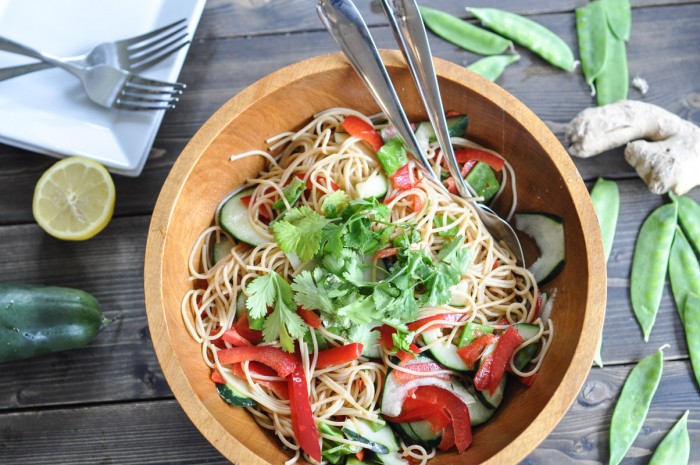 I think that pasta is probably the most widely-agreed upon dinner in our house.
My girls would gladly eat noodles every day, if I let them. Noodles and "stinky cheese", please. Pasta is my emergency dish. There's always a sauce tucked away in the freezer. I just grab a box of noodles and we'll have dinner in twenty minutes.
I was excited when Catelli approached me to try out their new Ancient Grains pasta – made with five ancient grains and touted to be a better noodle than typical whole gain pasta. I'll be honest, whole grain pasta hasn't done all that well over here. Mr. Suburble always sighs when brown noodles are in the colander.
"They're too chewy."
"Why can't you just get the regular stuff?"
I say what I'm sure a lot of other home-cooks say, "It's healthier. Just EAT IT."
But I'm really happy with how the Ancient Grains pasta cooks up. It's not as chewy as the whole wheat pasta is, but it's still loaded with lots of good-for-you things.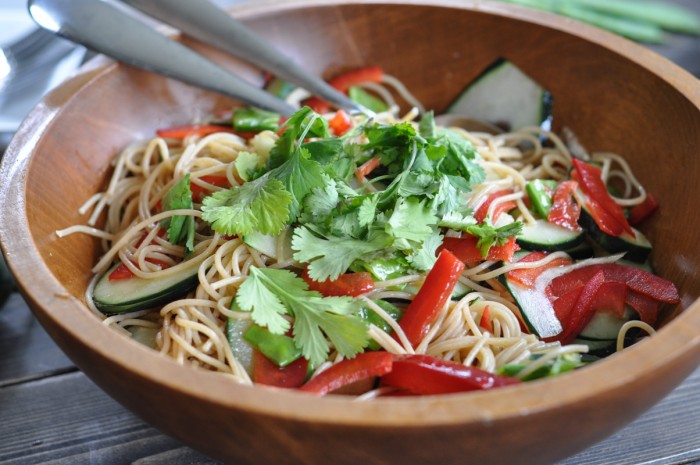 I was able to participate in an online presentation with Chef Lynn Crawford, whom is the new spokeswoman for Catelli's Ancient Grains. She said that she prefers to cook this variety of noodles for about 8-9 minutes, and doesn't ever put oil in her water. I tried to weasel out what her favourite olive oil was, but she wouldn't divulge.
It's got to be a good one, then.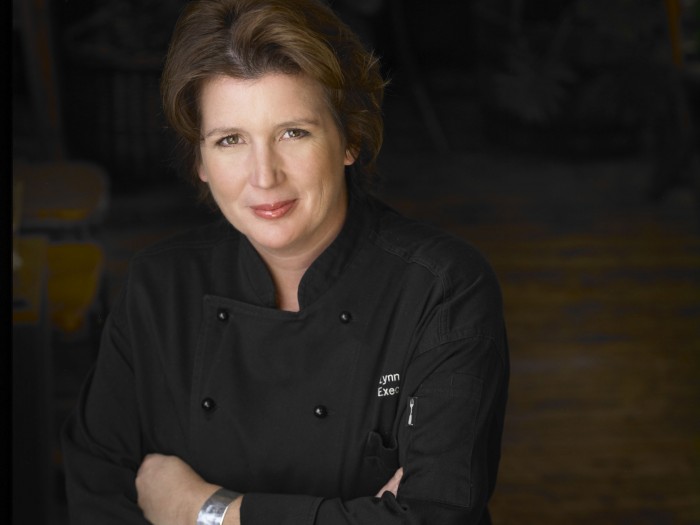 The fabulous owner of Ruby Watchco – and very active Instagrammer (do you follow her? You should!) – did share a few recipes with us, though, and this one was by far my favourite.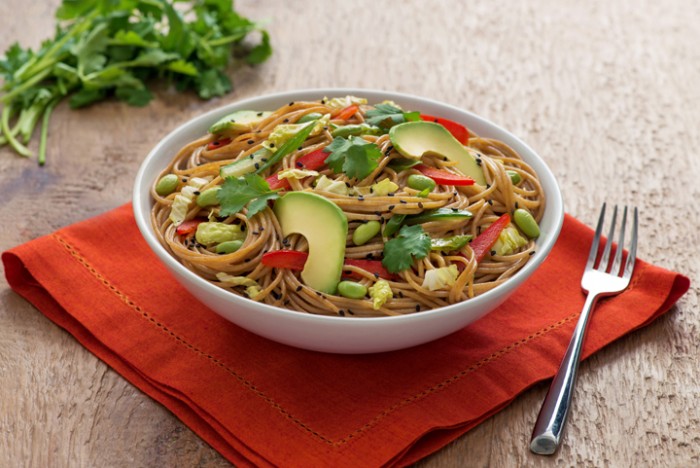 You'll notice how beautiful this recipe looks when it has all of its parts (not my picture – a food stylist made this masterpiece).
I raided the fridge and the pantry and made up my own slap-dash version (in the above pictures) with what I had. It's the dressing that is truly the stuff of magic. If you don't have edamame or avocado on hand, work with what you've got. Just use the dressing, and you'll have the same fabulous dish!
Chilled Noodle Salad with Ginger Wasabi Dressing
Ingredients
1 pkg (340 g) Catelli® Healthy Harvest® Ancient Grains Spaghettini
2 cups (500 ml) snow peas, thinly sliced diagonally
1 cup (250 ml) shelled edamame
1 small English cucumber
2 cups (500 ml) napa cabbage, finely shredded
1 cup (250 ml) red pepper, cut into matchsticks
3 green onions, thinly sliced
1 ripe avocado, sliced
1/4 cup (60 ml) cilantro leaves
2 tbsp (30 ml) black sesame seeds
Ginger-Wasabi Dressing:
1/4 cup (60 ml) seasoned rice vinegar
3 tbsp (45 ml) canola oil
2 tbsp (30 ml) soy sauce
2 tbsp (30 ml) lemon juice
1 tsp (5 ml) lemon zest
2 tsp (10 ml) brown sugar
2 tsp (10 ml) sesame oil
1 tsp (5 ml) grated fresh ginger
wasabi to taste
Instructions
Cook pasta according to package directions; drain well. Rinse under cold water until well chilled; transfer to large bowl and set aside.
In a pot of boiling water, cook snow peas and edamame until tender-crisp. Drain and rinse under cold water until well chilled; set aside.
Meanwhile, halve the cucumber lengthwise and use the end of a spoon to scoop and discard seeds; cut cucumber into julienne strips.
Ginger-Wasabi Dressing: Whisk together rice vinegar, canola oil, soy sauce, lemon juice and zest, brown sugar, sesame oil and ginger. Season with wasabi to taste.
Add cucumber, snow peas, edamame, napa cabbage, red pepper, green onions and avocado to noodles; toss with enough dressing to coat.
Garnish with cilantro leaves and black sesame seeds.
Tip: If you have time, you can chill the noodle dish by refrigerating for 1 to 4 hours.
https://www.suburble.com/2015/04/chilled-noodle-salad-with-ginger-wasabi-dressing-and-win-a-years-worth-of-pasta.html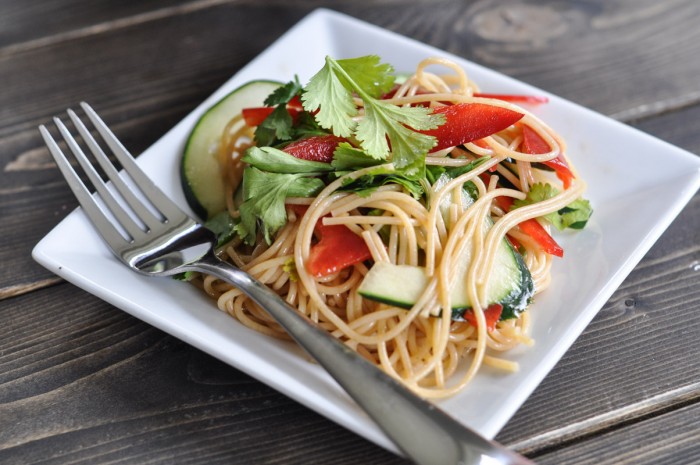 Now I have some exciting news: Catelli is offering Suburble readers a great opportunity to try this new and fabulous noodle! They are giving away a year's supply of Catelli Ancient Grains Pasta!
Yes, seriously. A year's supply. You can have a dedicated Pasta Cupboard. Or a really big Italian dinner.
Or you can always have that emergency dinner on hand. It's a pretty handy thing.
This giveaway is a quick one – from today until Friday, April 17th at 11:59pm – Canadian residents can enter via the Rafflecopter below.
Legal burble: Void where prohibited. Open to Canadian residents only. Catelli Canada is responsible for prize fulfillment.
And if you have a husband who isn't the hugest whole grain pasta fan, pick up the Ancient Grains pasta. It tastes like traditional white pasta, but is so much healthier!