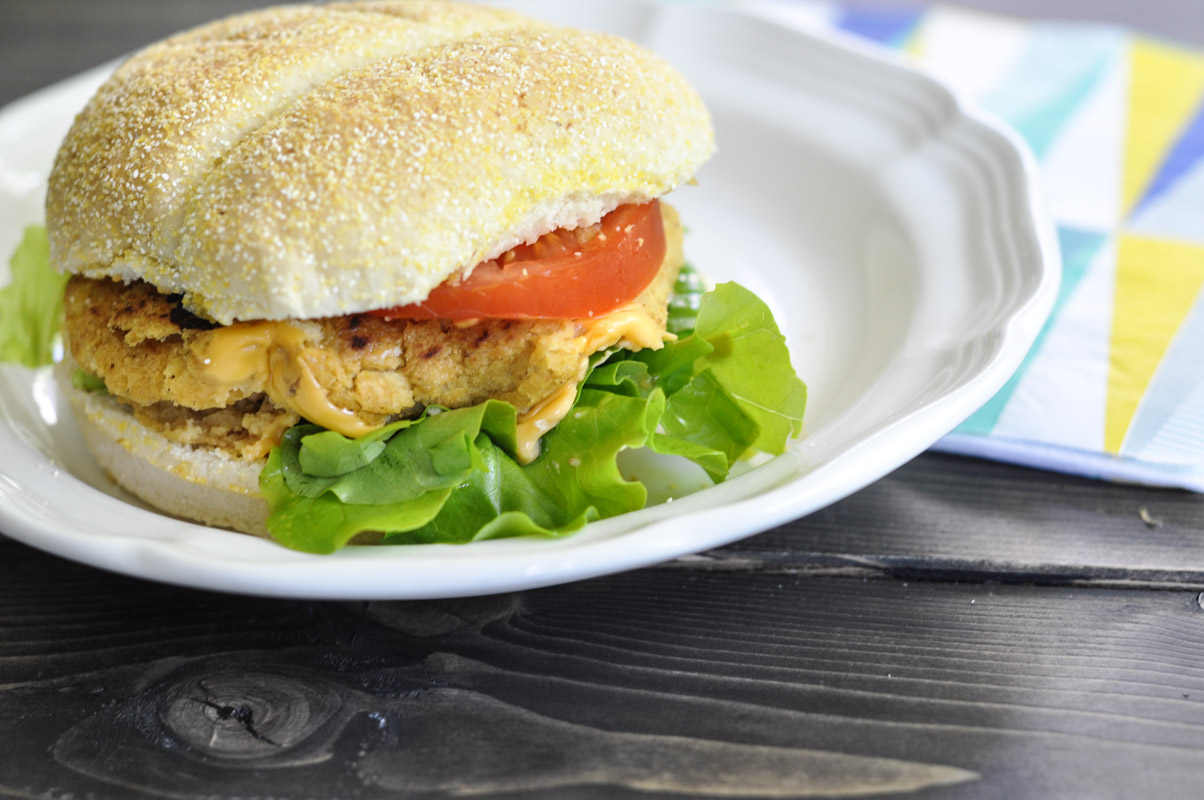 I like meatless burgers.
While some carnivorous folk may raise an eyebrow at me, I honestly find them to be tastier than their beefy counterparts.
And also – sometimes ground beef gives me the heebie-jeebies. I'll be halfway through eating a beef burger and my mind will suddenly say, "Nope. You're not eating this anymore. Tomato and lettuce burger for you, friend."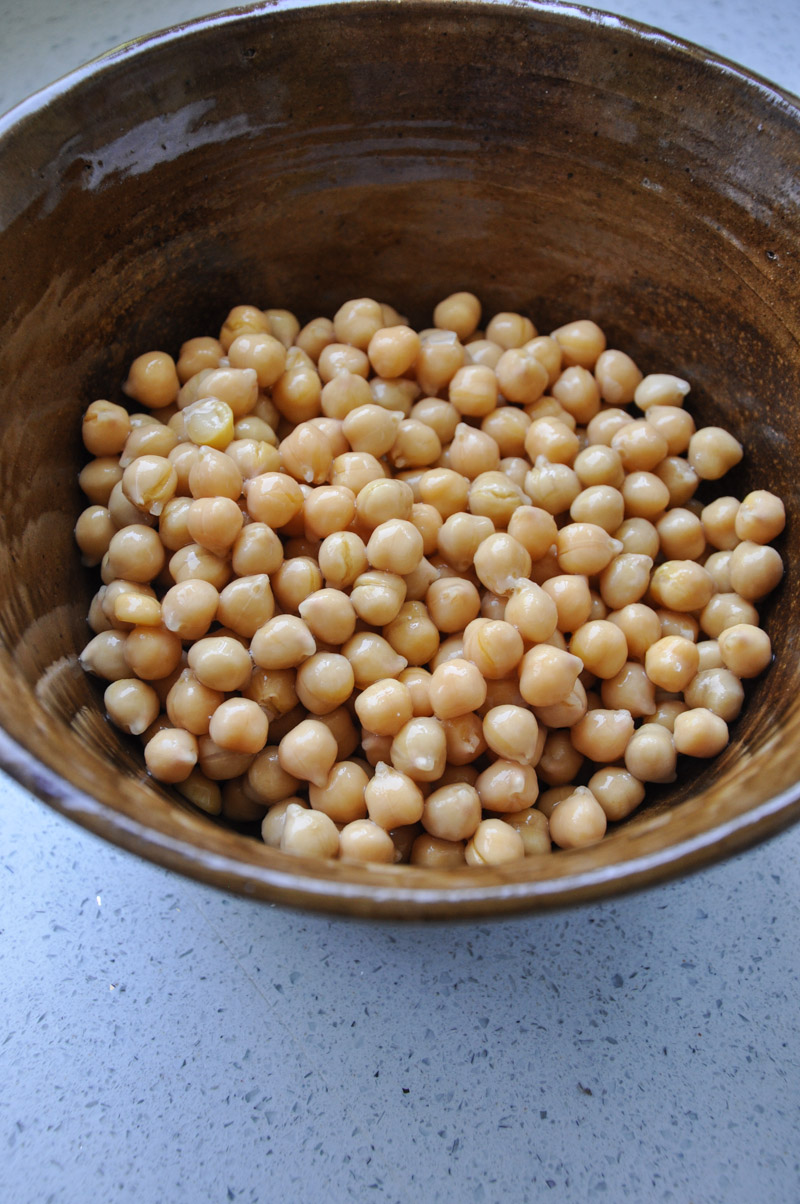 I learned about chickpea burgers from watching an episode of some Rachel Ray show. I've put chick peas into many a curry, which is why when I was challenged by Pataks to create a madras curry dish for the summer, I thought about a curried chick pea burger.
Smothered in ketchup and perhaps topped with a sinful processed cheese slice… oooh… this was going to be good.
Ingredients
1 can of chick peas, drained and rinsed
1 large egg
1/2 cup of breadcrumbs
1/2 tsp (or more, depending on your taste) of Pataks Madras Curry Paste
2 tsp olive oil
Salt and Pepper
Instructions
In a food processor, pulse the first four ingredients until you have a thick paste
Shape into four patties and place on four small pieces of parchment paper (easier to transfer to the grill or fry pan)
In a large frying pan (or on a grill pan) heat up oil
Fry burgers for 5 minutes on one side, and then four on the other - watch carefully to ensure it doesn't blacken
Serve with your favourite toppings!
https://www.suburble.com/2015/05/curried-chickpea-burgers.html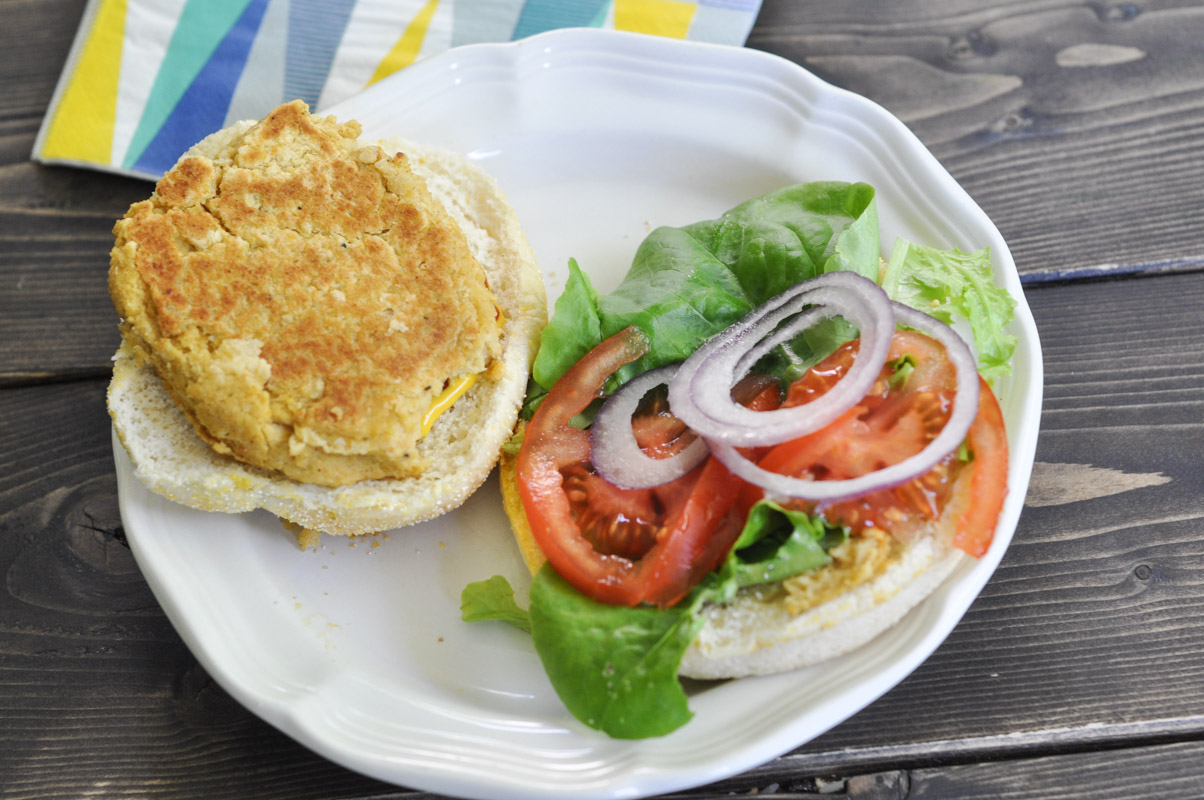 If you were to try to grill these – although I think they'd do better on a cast iron pan, rather than a grate – chilling them for 10-15 minutes in the fridge would help them stay together.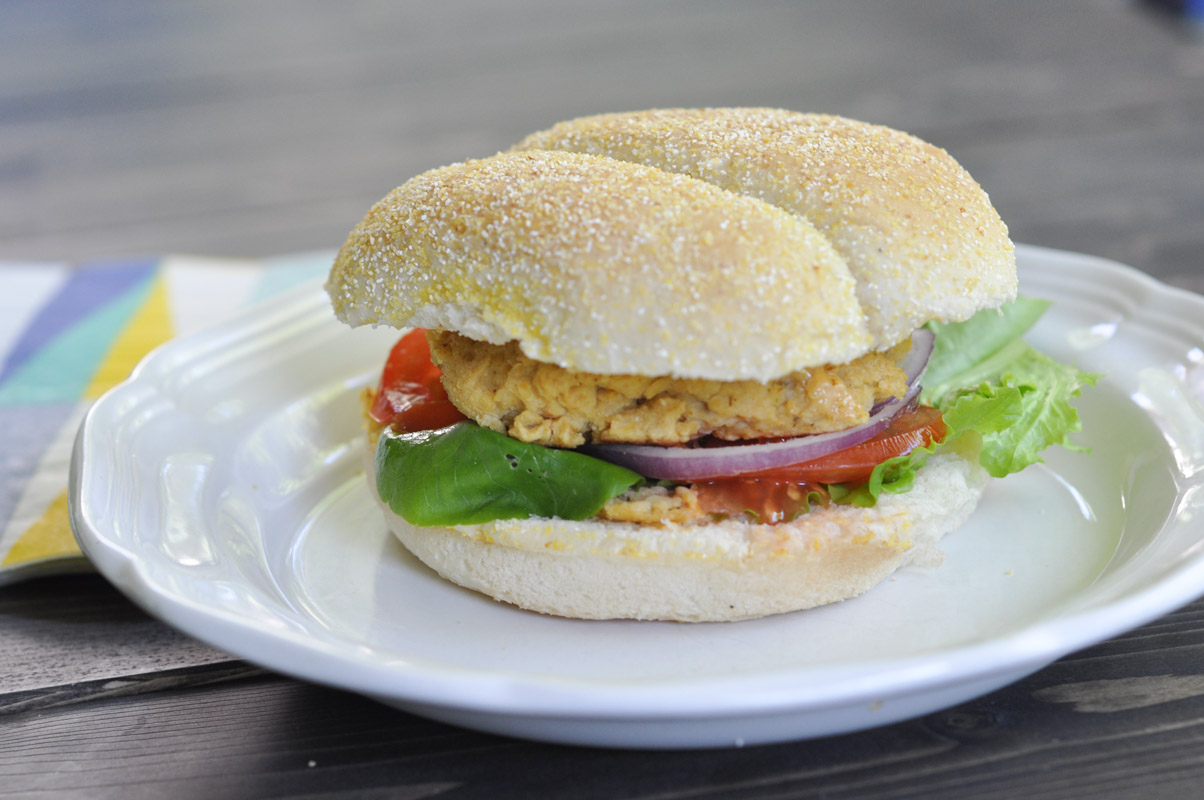 And if you're a spice lover, add some more curry paste to the recipe! I liked the mild curry, but those who love heat with their chickpeas can go wild with this recipe!
Looking for more summertime recipes with some spice? Check out Good Korma – Pataks' Tumblr blog. And don't forget to visit them on Facebook and Twitter!
I am part of the Patak's Canada ambassador program and I receive special perks as part of my affiliation with this group. The opinions on this blog are my own.