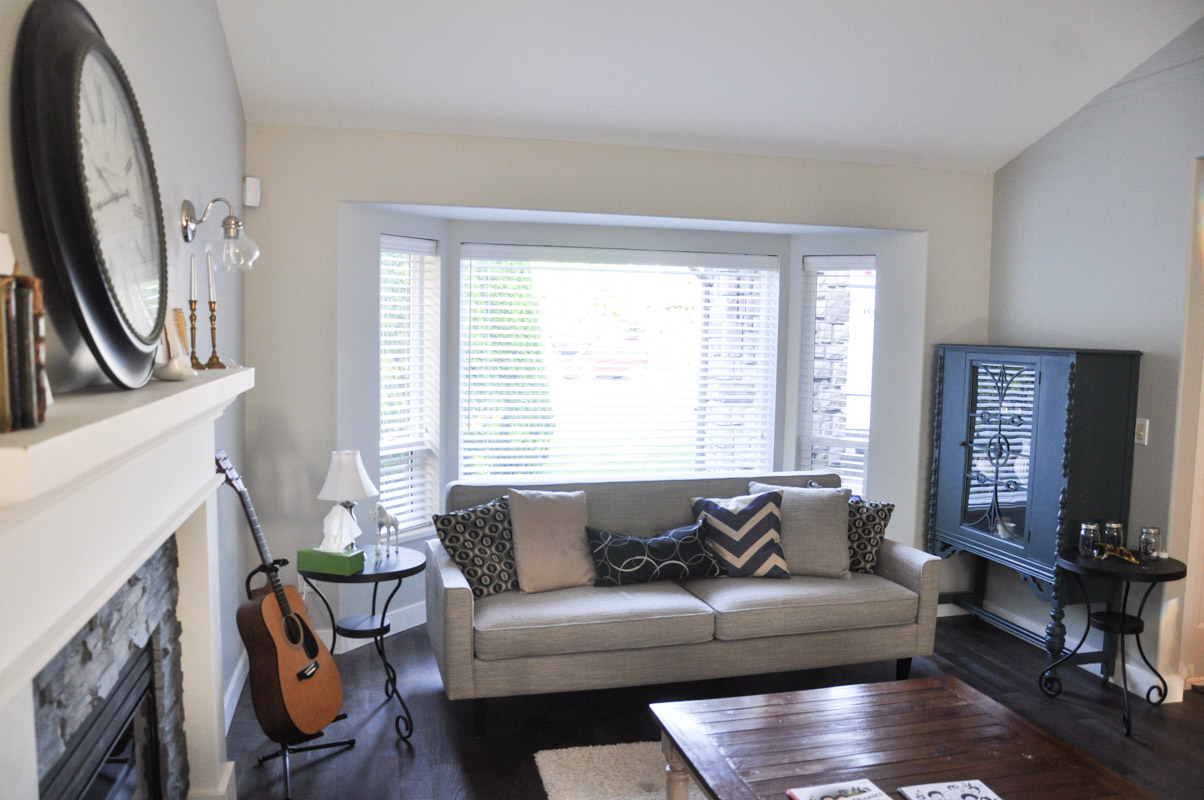 When we first moved into our house, one of the first things I "renovated" were the window coverings.
The previous owners had chosen heavy draperies for their windows in shades that suited their colour scheme, but not so much ours. They were packed up and put in the donation box, and I didn't think about them again…
… until we moved in.
Our big, bright windows suddenly seemed very bare. I would pad down the stairs in the morning, clad in a robe or some horrible mismash of Mr. Suburble's pyjama pants and a 10 year old t-shirt, and shirk away from the window. As much as I wanted to get to know my new neighbours, I didn't want them to see my early morning beauteousness every day.
During evenings with friends, I thought about how our room was illuminated into the street. While we couldn't see out, everyone could see our house as we entertained.
And having a black gaping hole in the middle of the living room did stick out a bit for guests. Nighttime made our lack of window coverings that much more noticeable.
We were offered the opportunity to work with Shade Works, a Canadian online window-covering store. After six long months of living in the fishbowl, we were going to be able to shut the blinds!
Mr. Suburble and I thrilled at the idea.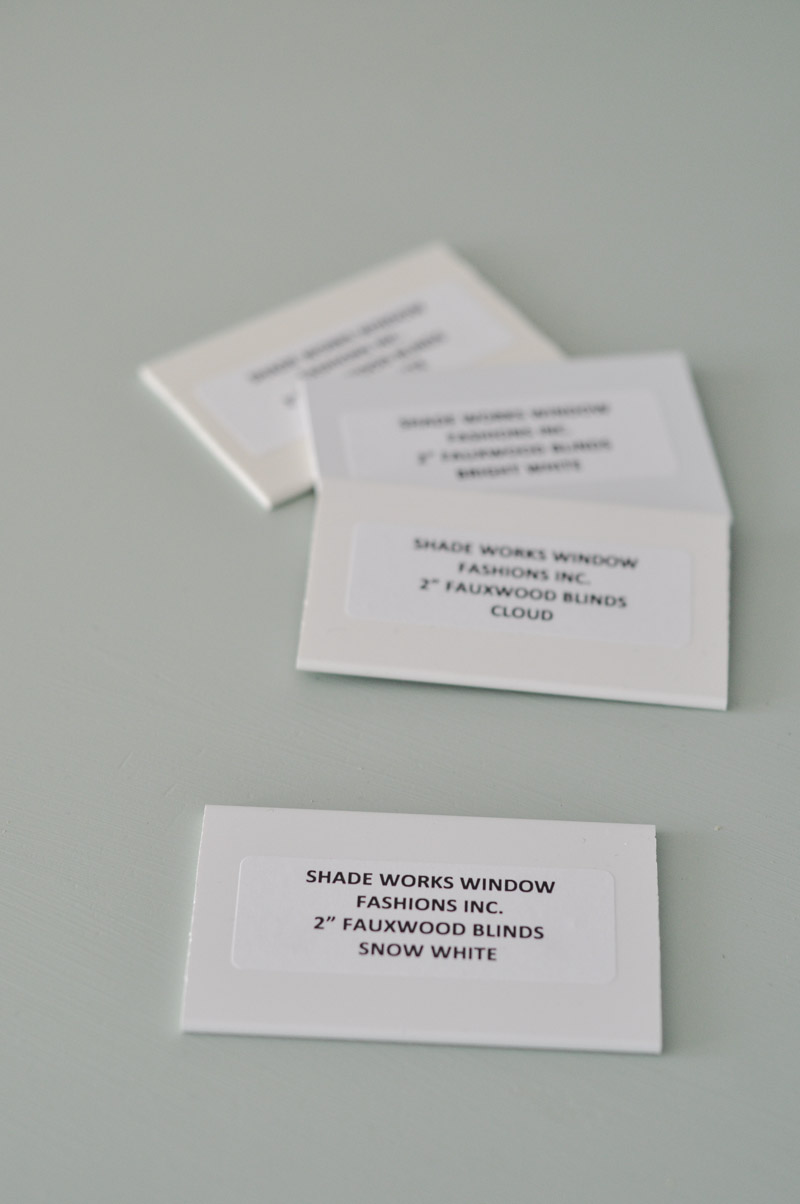 We ordered a gamut of samples and settled on Snow White. I loved that I was able to have the samples right in my hand, able to be matched to my trim colour. We measured our windows and ordered our blinds.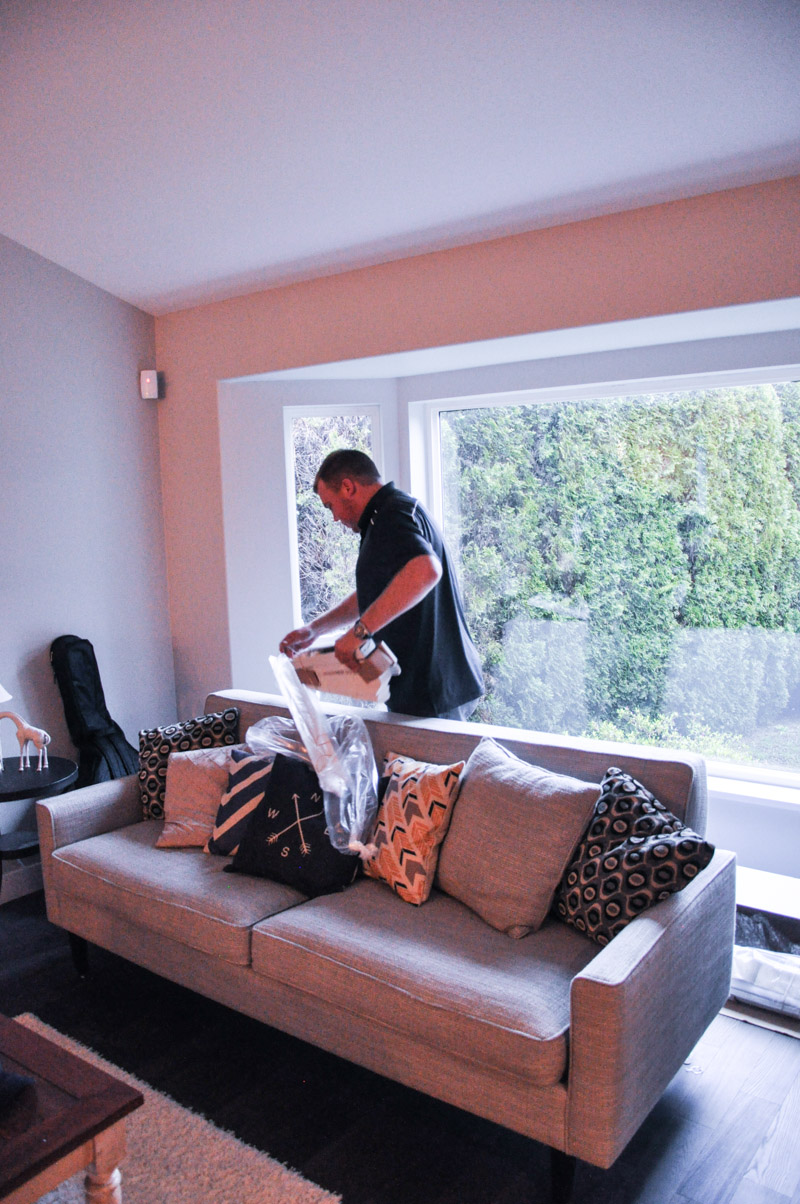 We chose 2″ faux wood blinds. They're the perfect foundation for our window, and are a classic choice.
Installation was painless. Mr. Suburble handled it almost entirely by himself while I cursed at the low light in the room.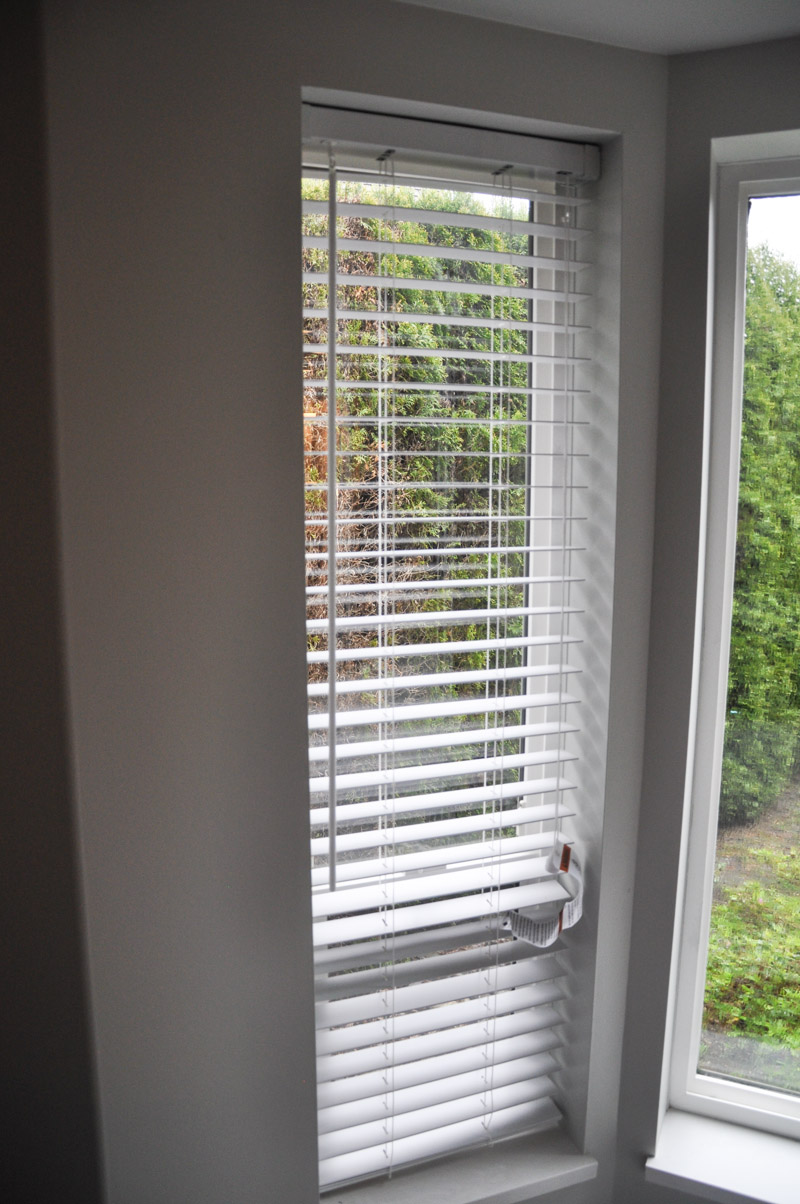 In no time at all, we had our first window done! It took about a half hour to install all three blinds.
Each blind also came with a valance – included in the price of the blinds – to tuck away the mechanisms of the blinds. They made each window appear much cleaner and polished.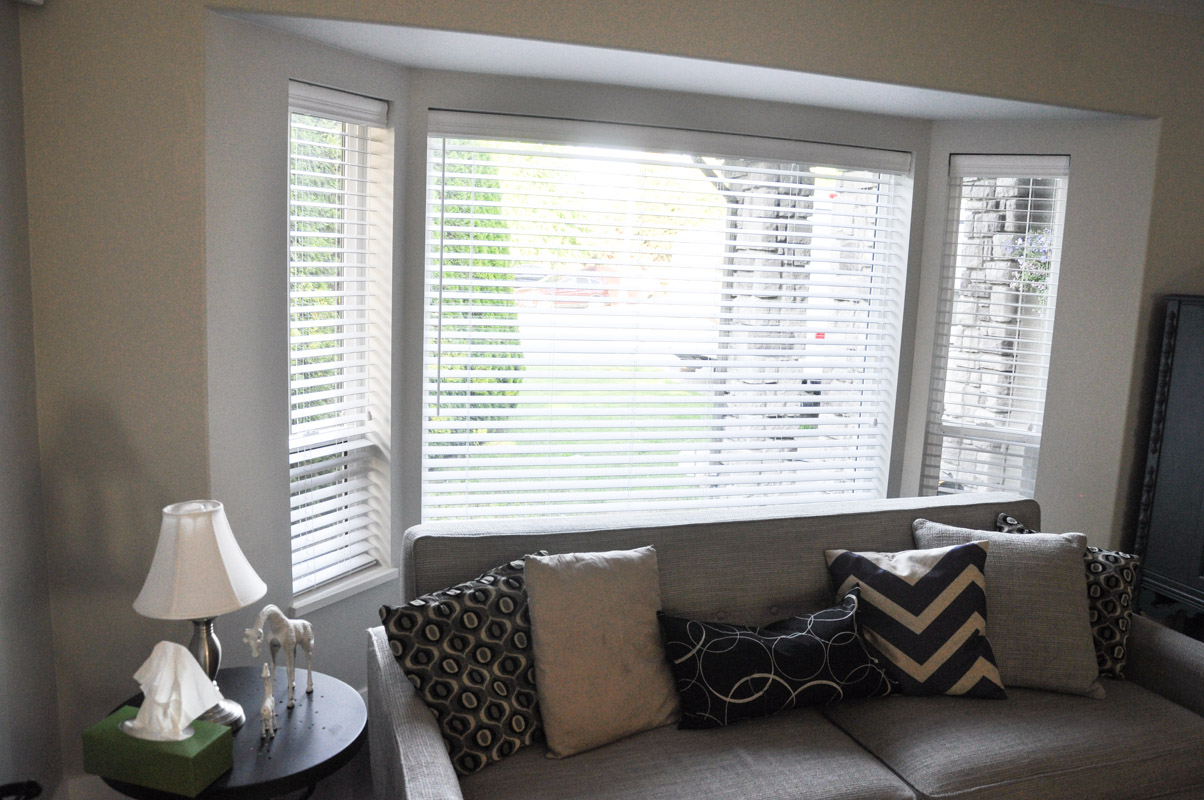 We have privacy now! It's such a freeing feeling.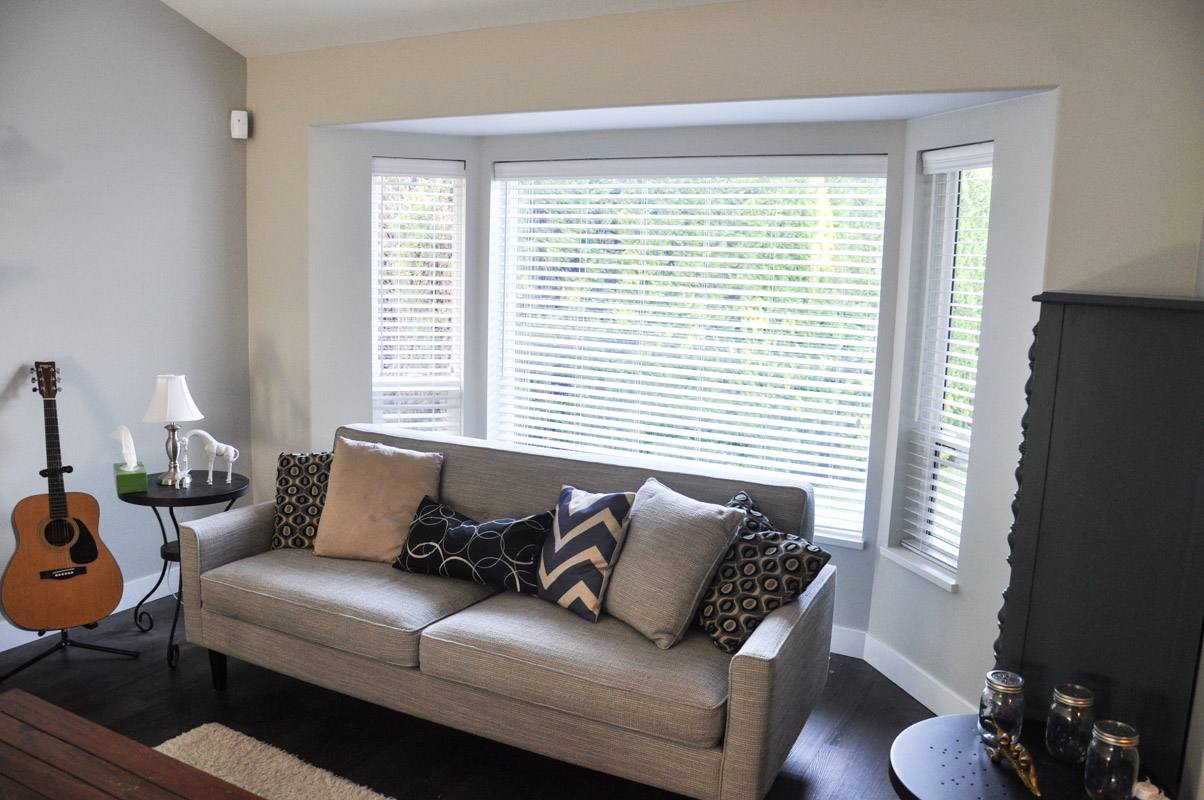 And while Mr. Suburble joked, "You probably won't shut the blinds at night, after being used to a wide-open feeling all of these months…",
I do shut the blinds every night. It's become a routine. I think that the blinds reflect light back into the room, making it seem brighter. And being able to louver the blinds to deflect light (and heat) has already proven to be invaluable during these warm May days.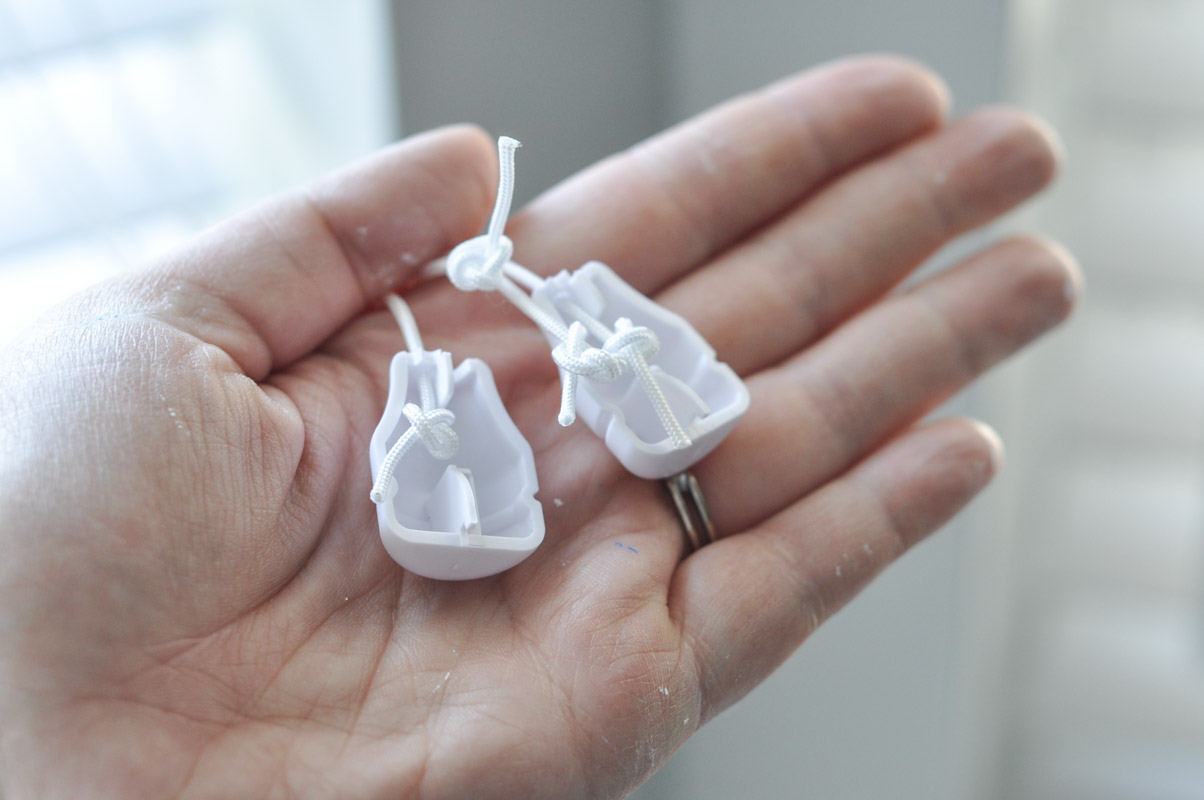 As a mom of two kidlets (and a hostess to many little people), I'm also very glad that our Shade Works blinds feature break-away devices at the end of their cords. These cord ends will break apart if an arm or little body gets caught in the pull-cords.
This means that kids are safer in my home, as they cannot get entangled or hurt in the once-ominous blind cords.
And please 'scuse the paint-splattered hands. It was a creative day.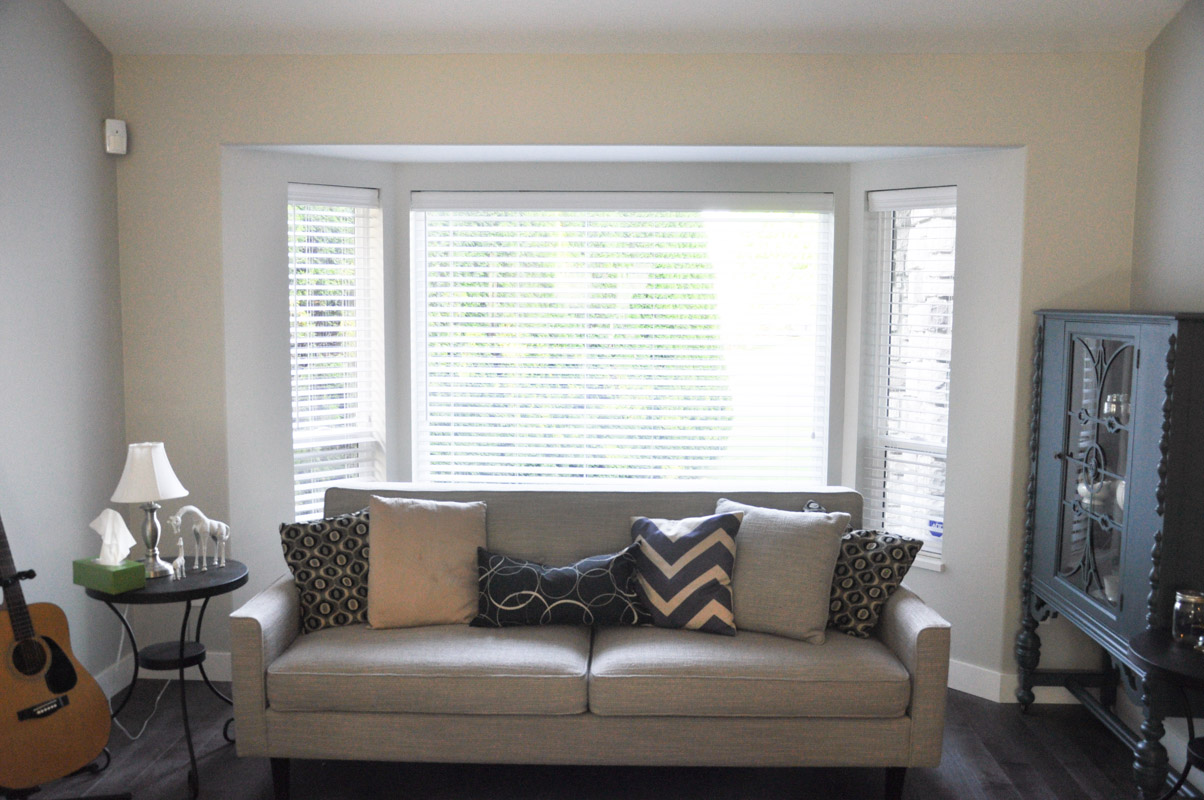 I'm thrilled with our new blinds, and couldn't be happier with the practicality and style they offer. I'm so glad that our fishbowl days are done.
I love our neighbours, but I think that keeping a little mystery is important, don't you?
Check out Shade Works' selection of window coverings – from faux wood to roman blinds and from roller to honeycomb shades. It was a painless ordering process, and I'm so glad that we've FINALLY got blinds on our windows!