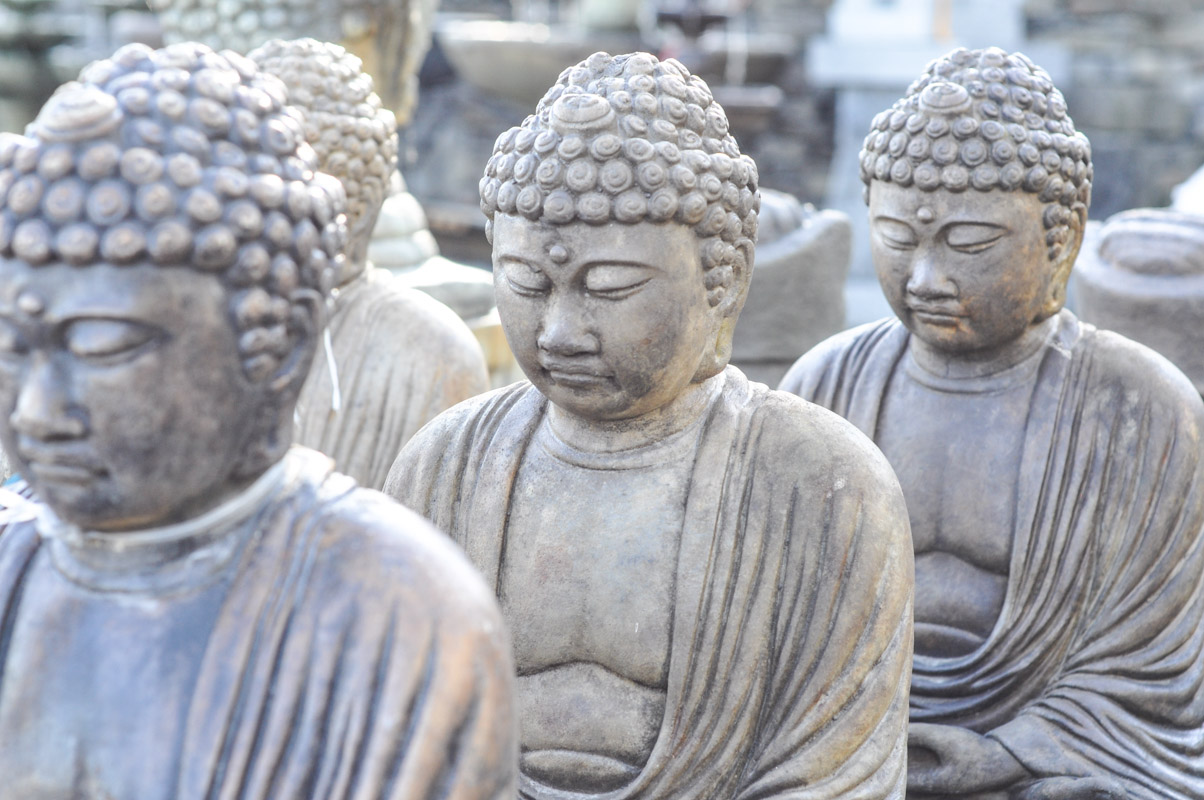 I'm sure I'm not alone when I say that I love a beautiful backyard. Since I was small, my mother has had collections of gardening magazines sitting on the coffee table and bookshelf. I would flip pages that showcased beautiful statues standing among rosebushes; water features softening hard rock ledges and gravel; green spaces that seemed effortless, yet stunning.
And now I have my own little outdoor space in a home where we will be living indefinitely.
Indefinitely. That word is a strange one for me to mull over. The last house was our "5 year plan". It turned into 8 years, but we knew that we would eventually move on from that home. You use terms such as "resale" and"neutrals" when you renovate the home that won't be yours forever.
But when you DO know that you're going to be living in your digs for a while, you can start thinking about permanent, the-stuff-of-dreams projects. I am going to make a huge wish of mine come true this year: we're putting in a water feature!
I was able to spend some time – sans my children – at Northwest Landscape Supply in Burnaby, BC. When I drove through the gates into the yard, I audibly gasped.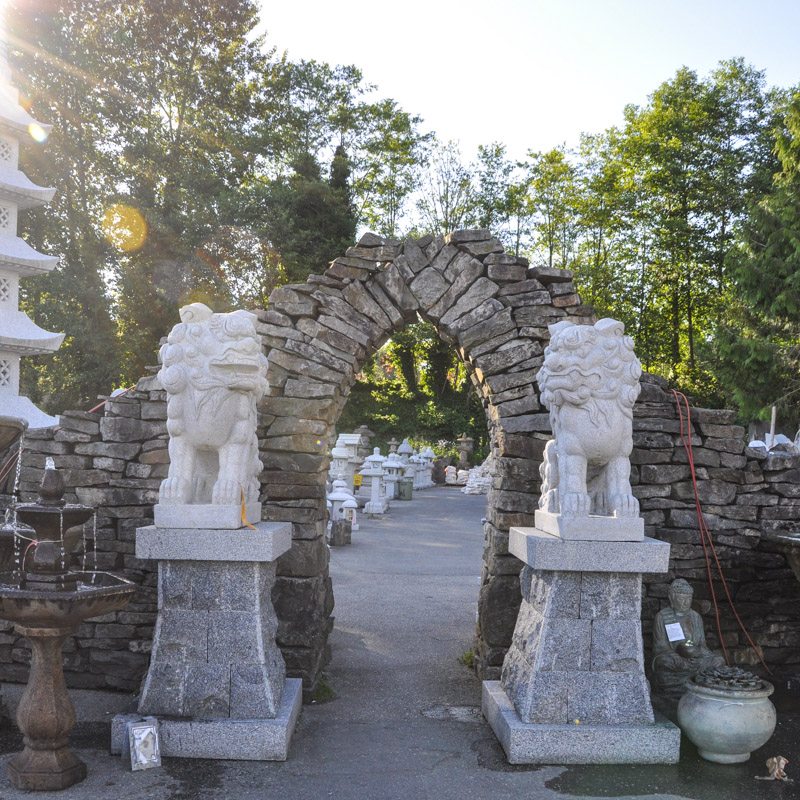 I hadn't known what to expect, but this was beyond anything I had imagined.
This wall and archway – flanked by the impressive lions – is built with the drystack technique – there is not a bit of mortar in its construction.
It's all gravity, skill and design here.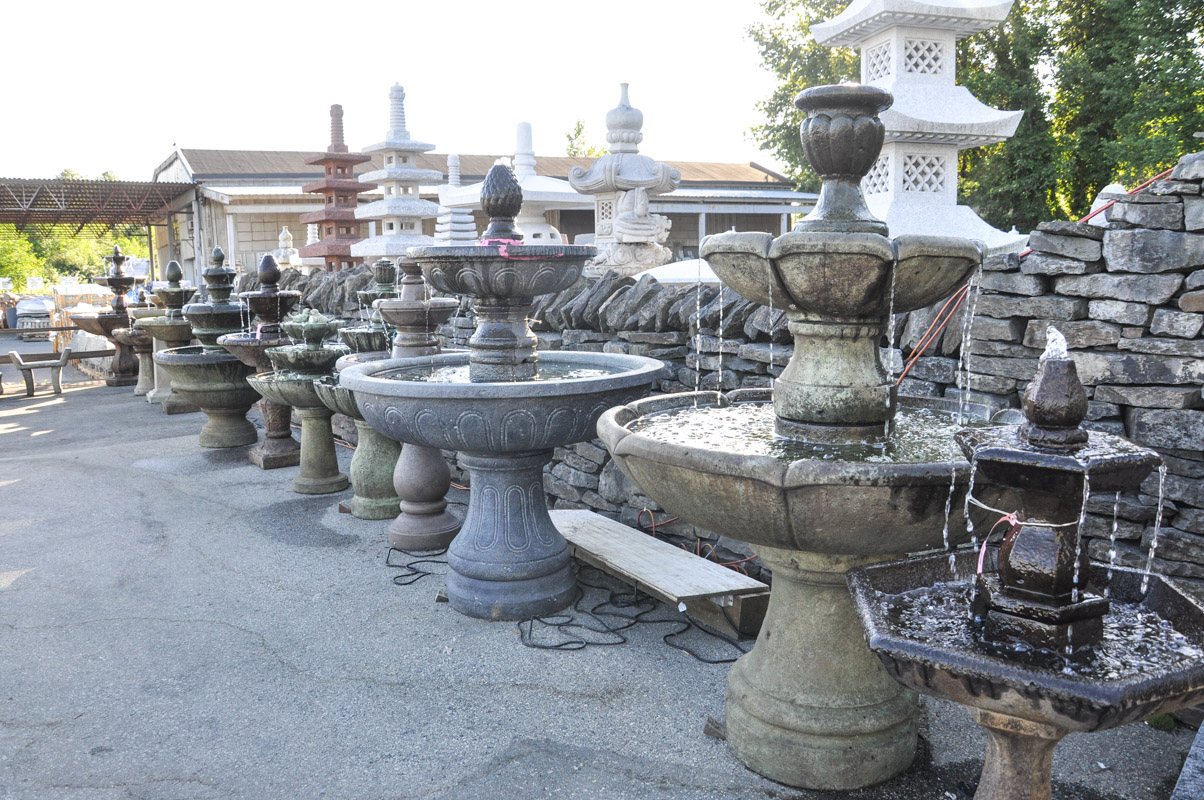 I was immediately drawn to the fountains (after all, I was here to check out water features), but there were rows upon rows of gorgeous garden art, stone, and statues peeking out from every corner.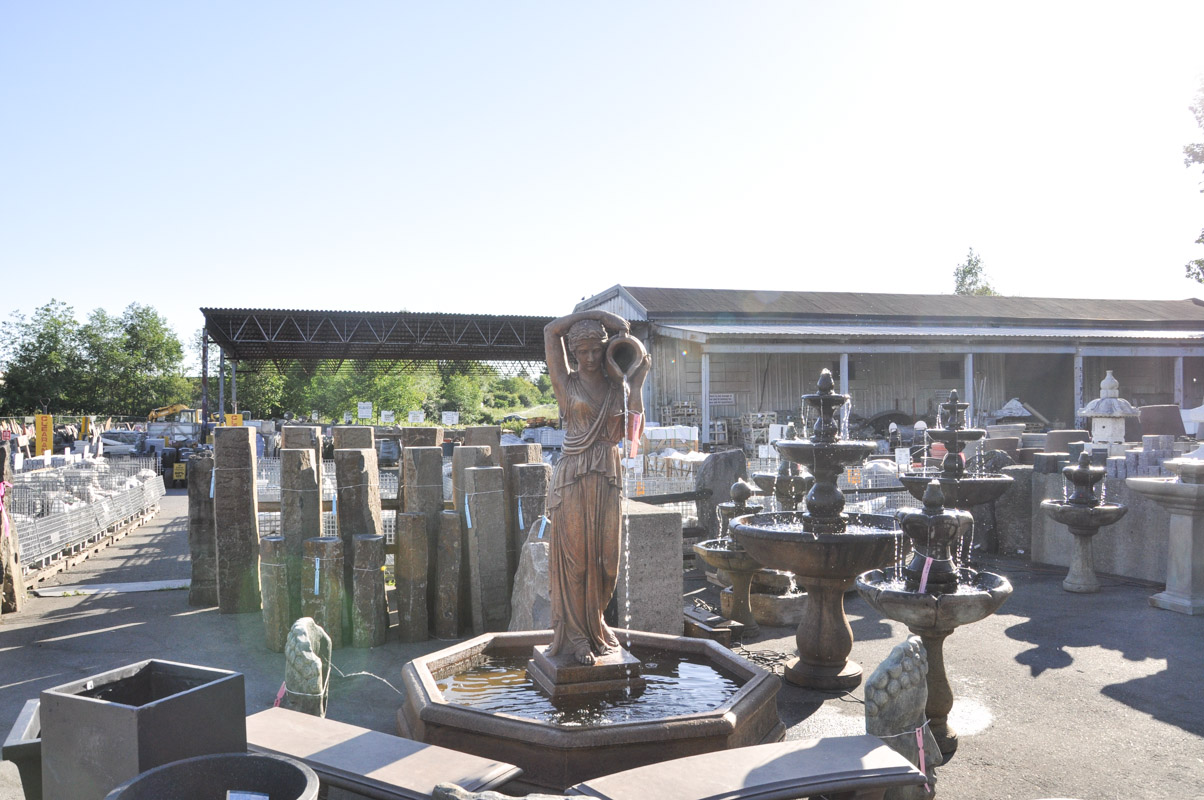 It's pretty fantastic.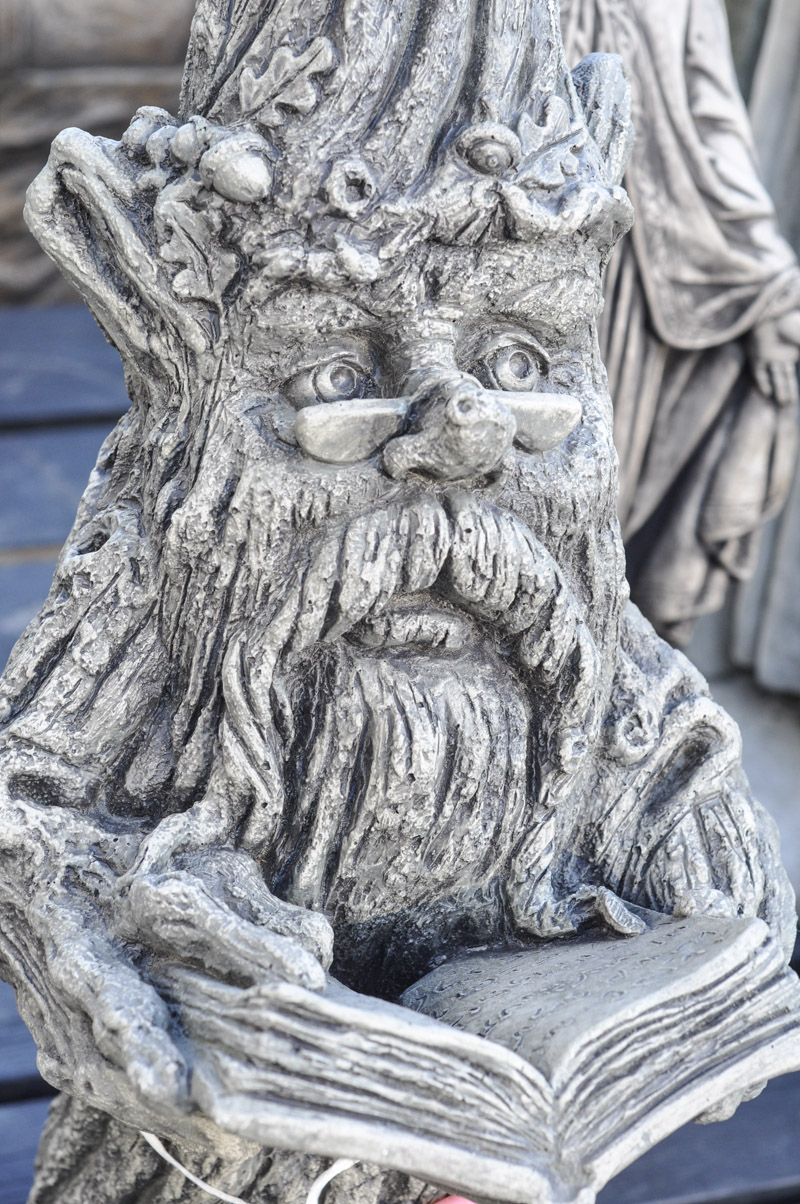 And perhaps even a tiny bit whimsical.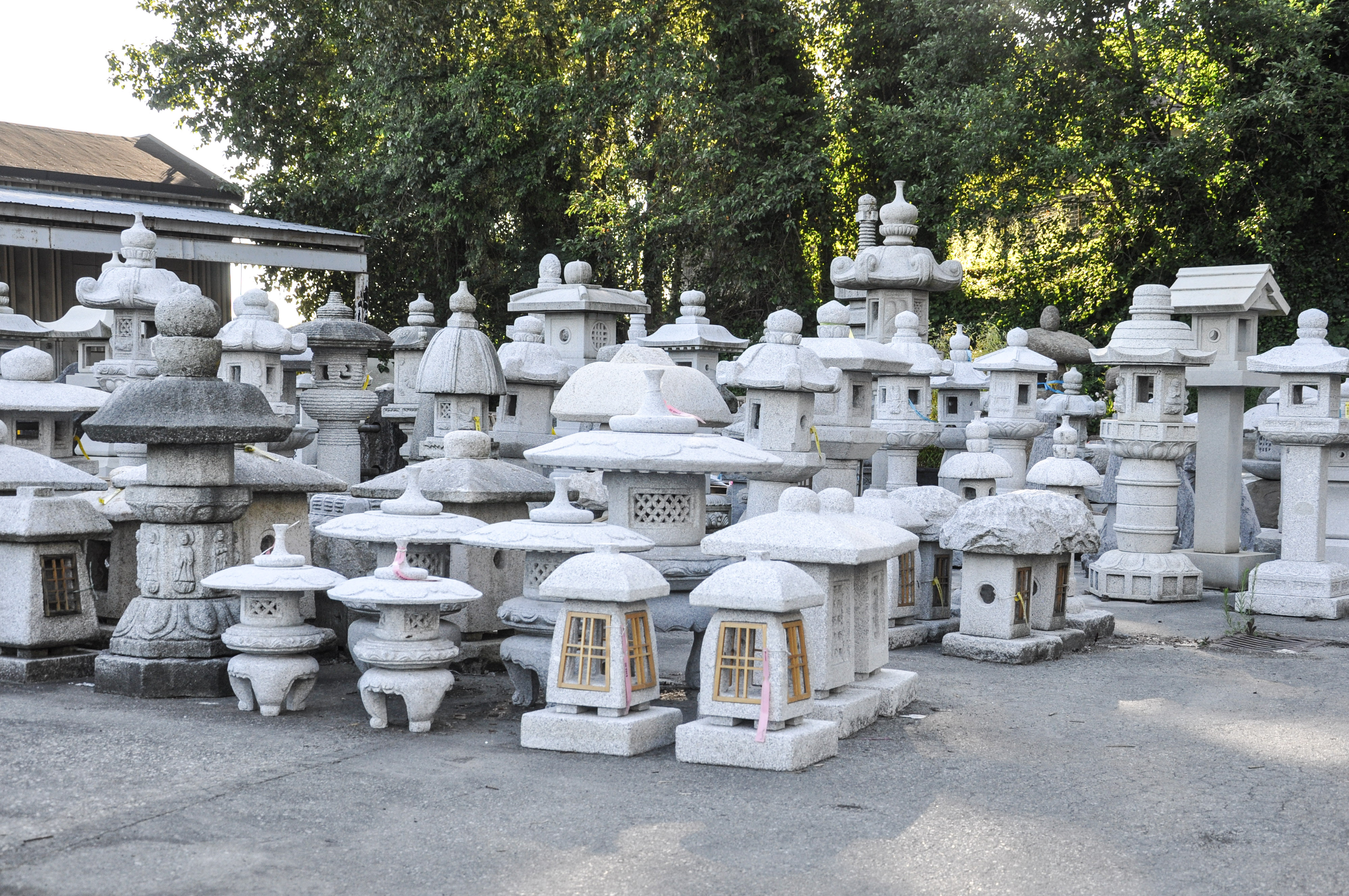 I imagined owning a well-groomed Japanese garden dotted with stately statues and immaculate paths.
Of course, those that know me would agree that a country garden is much more my style (it's okay if borders become a bit blurry when flowers are tumbling out of beds, right?) – but a girl can dream, no?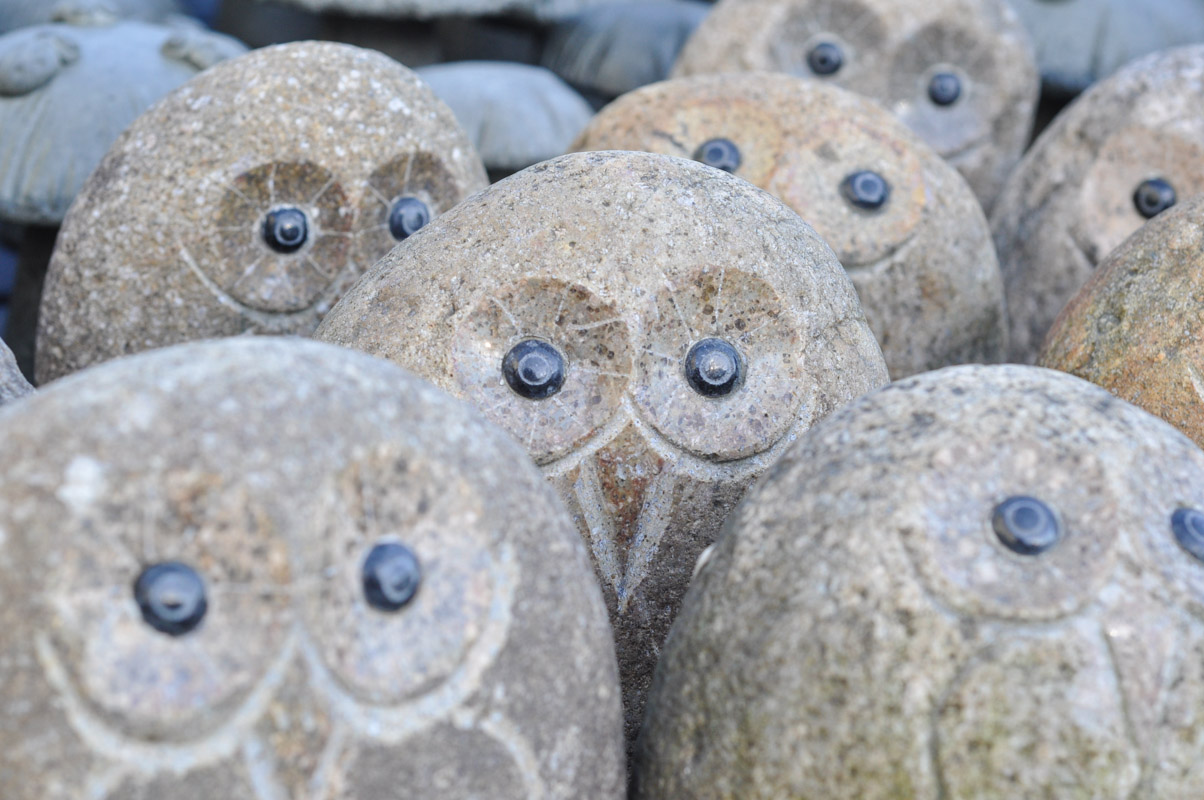 Little eyes followed me as I traveled through the yard…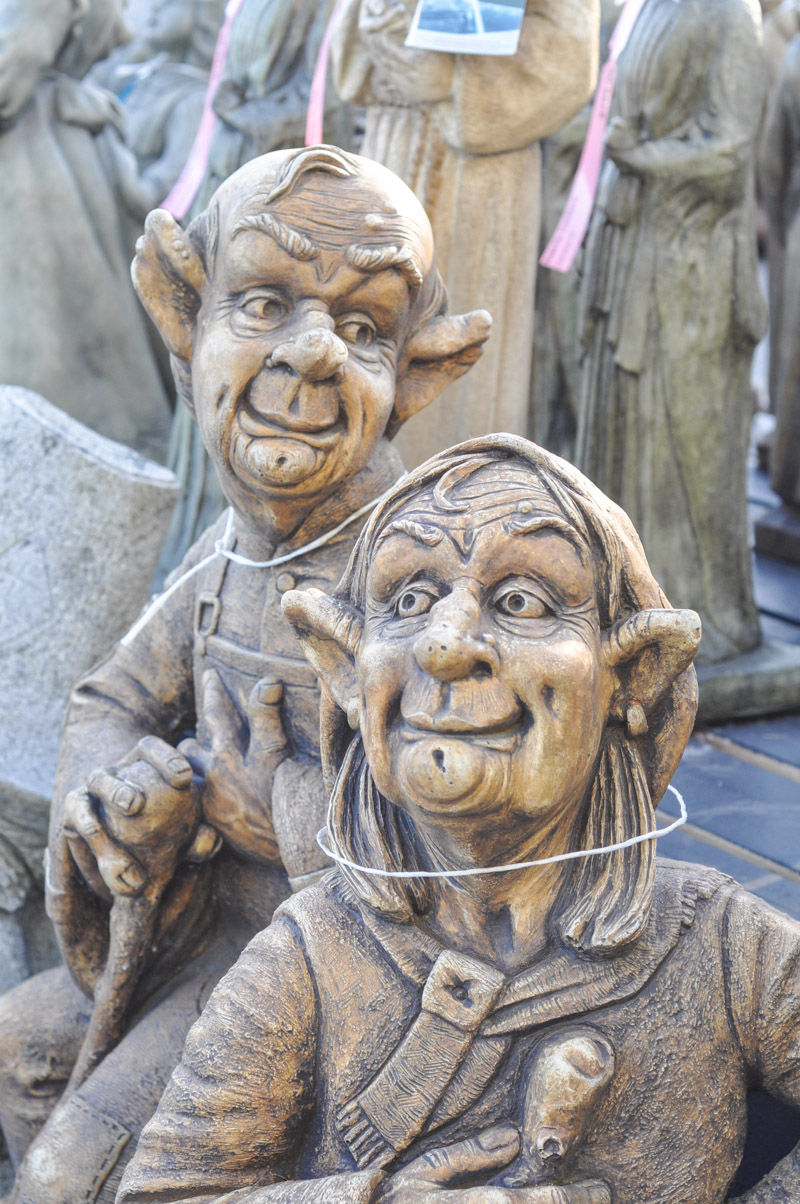 … this pair would take my gnome obsession to new heights!
She even has earrings!
I travelled with Dianne – a positively wonderful expert on ponds and water features – through the aisles of stone and sculpture. I asked questions – she had the answers.
We looked at water features both tall and small, designed and natural… and I came to a decision: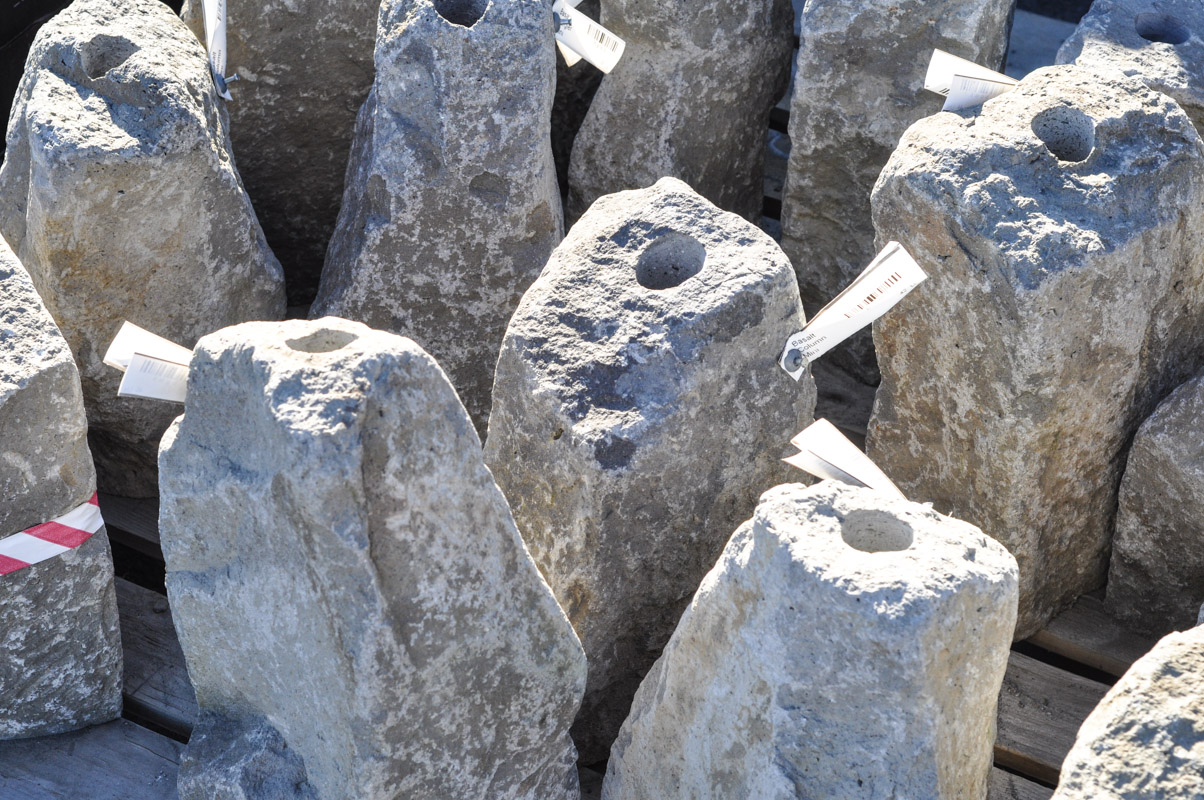 I wanted a gurgler.
If you are like Mr. Suburble and the word "gurgler" makes you say, "What IS that?", I'll tell you. It's a natural rock – in this case, basalt – that has a hole drilled through its center. Water is pumped to the surface with just enough force to allow for it to cascade down the rocks' side.
The basalt is mined locally – in the Squamish-Whistler corridor – and is brought to their yards in Squamish, Burnaby and their new location in Abbotsford. The basalt is hand-selected by machine operators in the quarry for its size, shape, and potential. It captures the quintessential West Coast look.
It's beautiful. I could not WAIT to get it home.
Because I was unarmed with neither a truck nor a husband who was willing to schlep 400 lbs of rock for me, I had to wait.
But not for long.
Friends, do you remember a little spot in the yard inhabited by a giant named Jabba the Hut?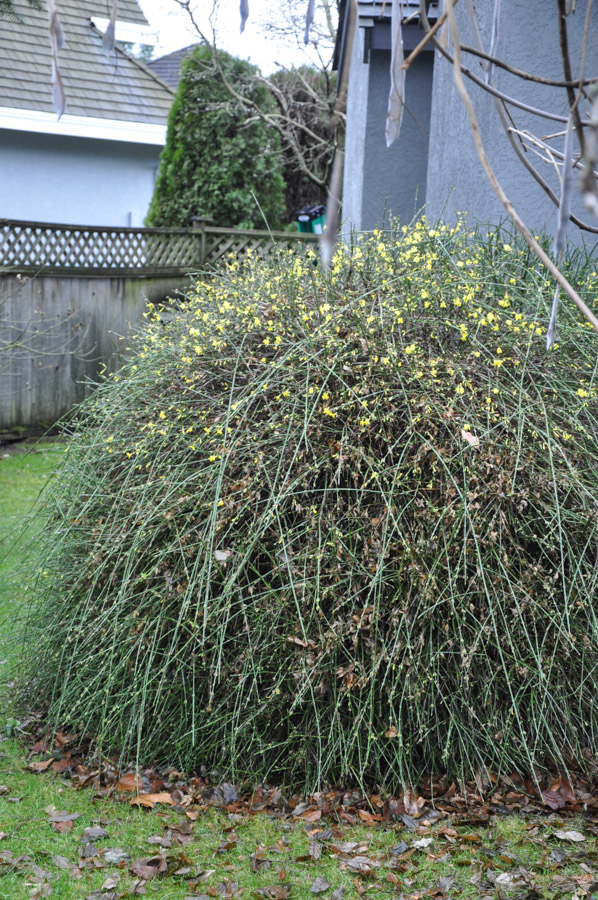 It's the new home of my water feature.
And Jabba's moving on.
Don't cry for me, Argentina Plant Purists. Jabba has gotten no better with age. It's overgrown, sad, and – after we did the calculations – taking up nearly 25-30 feet of backyard real estate!
It's time for a change. And it's going to be a good one.
I can't wait to add a bit of serenity – and beautiful basalt rock – to this space! Come back to see how we do it!
If you're looking to add the wow factor to your yard, check out Northwest Landscape and Stone Supply in Squamish, Burnaby and Abbotsford. They carry not only local stone, but also imported pavers, stones, water features and more – all curated by their amazing staff. Recognized in 2008 as the "Supplier of the Year" by the BC Landscape and Nursery Association, it's quite the place to find inspiration!
Follow them on Facebook and Houzz for backyard ideas, great promotions, and new products!