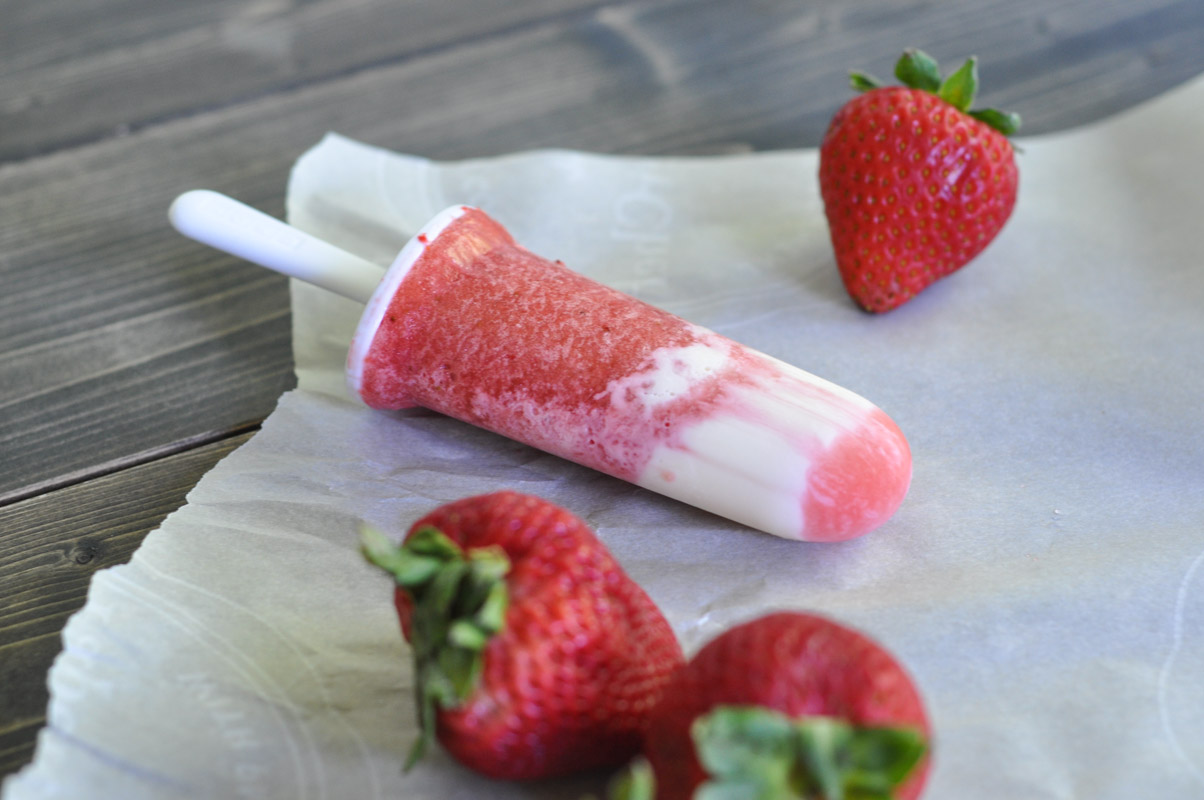 I love the freedom of summer.
I purposely left our lives as unscheduled as possible this summer so that the girls and I could get into hijinx. We wouldn't be limited by start times and end times – we could take on a project and see it through the day.
We were sent a package from GreenWorks, created especially for "Glorious Mess Makers" like us. If you could imagine what two children would look like if they suddenly turned into jumpy cocker spaniels, then that's what Lila and Lucy are like when our Mess-Maker parcel shows up at the door.
Tucked into the corners of the box, among various activities, are GreenWorks cleaners, ready to to tidy up after our adventures. I'm very intrigued by their compostable wipes – you can chuck them into your compost bin!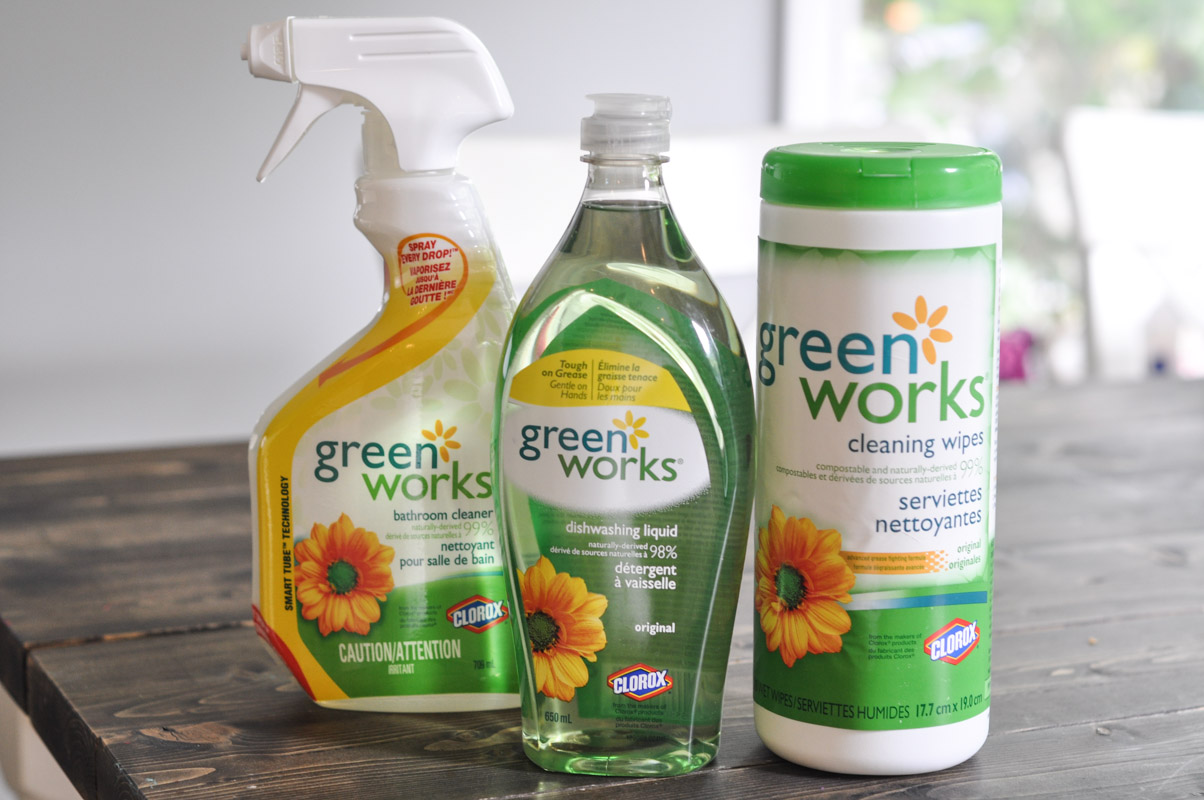 I let the girls choose what our first activity would be. They were unanimous in their decision: popsicles!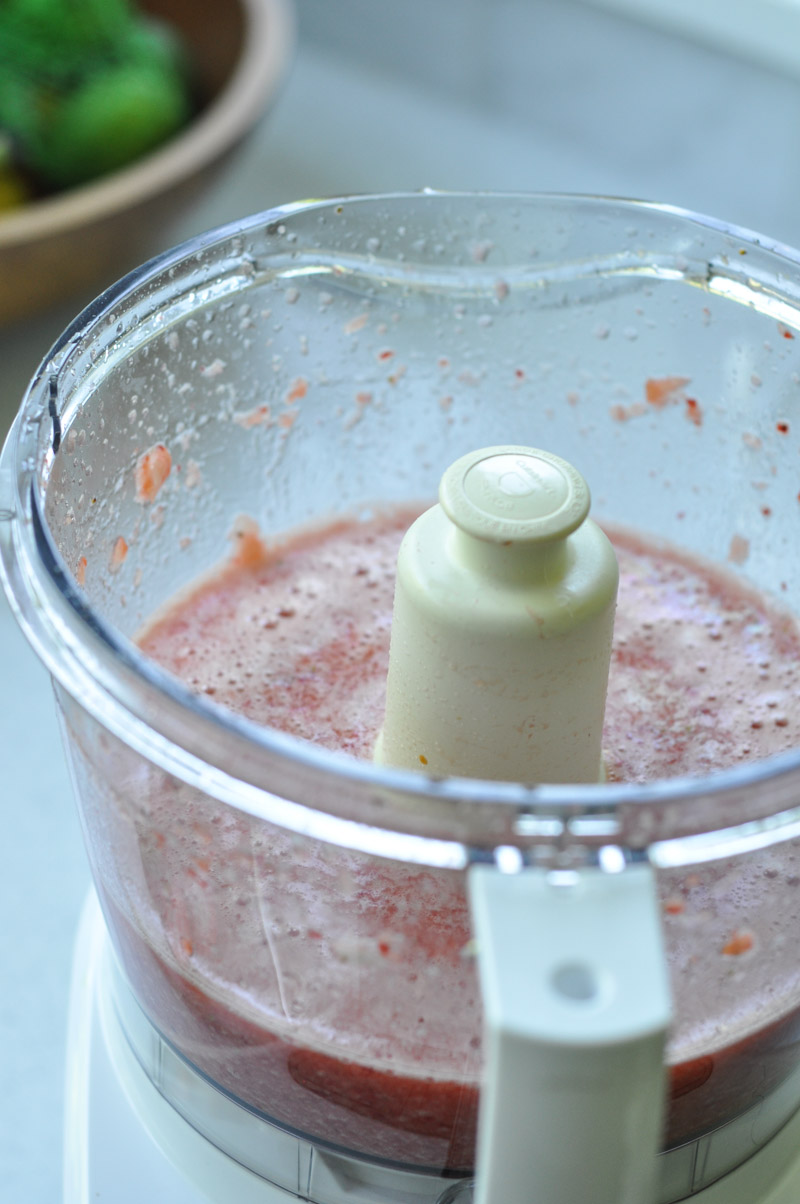 We made Strawberries and Cream popsicles using the recipe from Cesar and Nadia Roden's recipe book Ice Pops!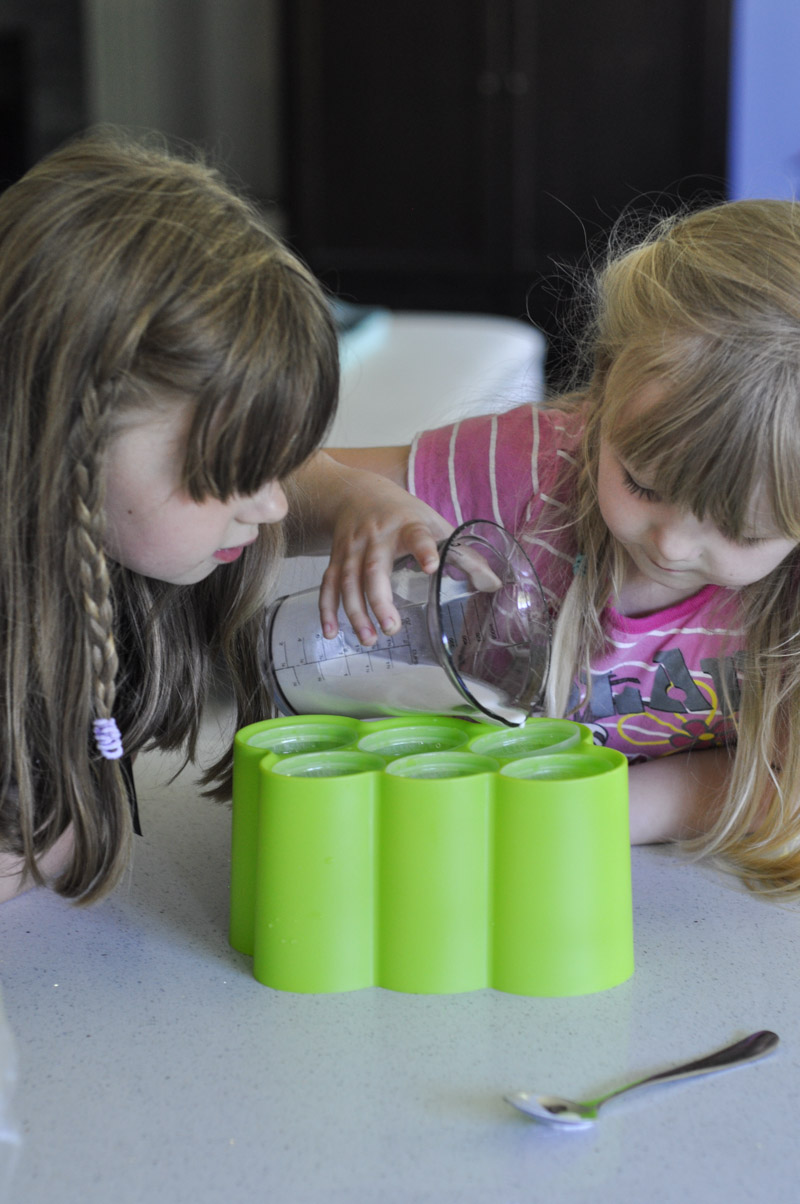 I loved that this recipe was made with whole food. Summer treats can be chock full of bad stuff, and this recipe is simple, easy, and full of ingredients I know.
The kids were in charge of the creation of the popsicles.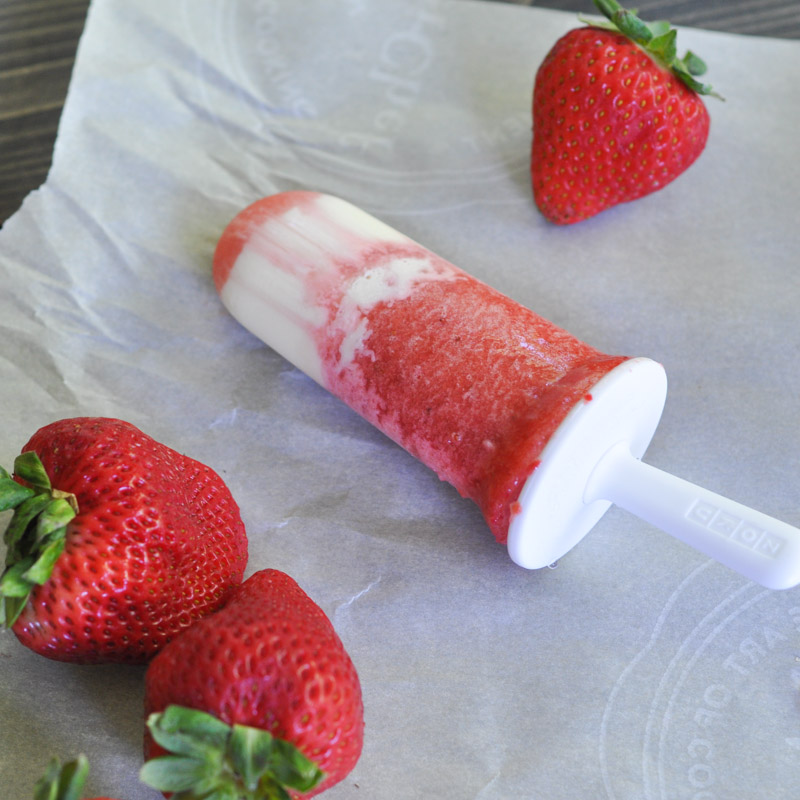 Strawberries and Cream Popsicles
Ingredients
1/2 cup plus 2 tbsp granulated sugar
1/2 cup water
3 cups strawberries, rinsed, hulled and cut in half
2 tbsp lemon juice
8 tsp heavy cream
Instructions
Put 1/2 cup of sugar and water in saucepan and simmer until sugar has dissolved
Blend strawberries, sugar syrup, and lemon juice in food processor until pureed
Stir 2 tbsp sugar into cream and divide cream among ice pop molds
Pour strawberry mixture on top and then add popsicle sticks
Freeze and then enjoy!
https://www.suburble.com/2015/07/strawberries-cream-popsicles-sundaes-and-making-a-mess.html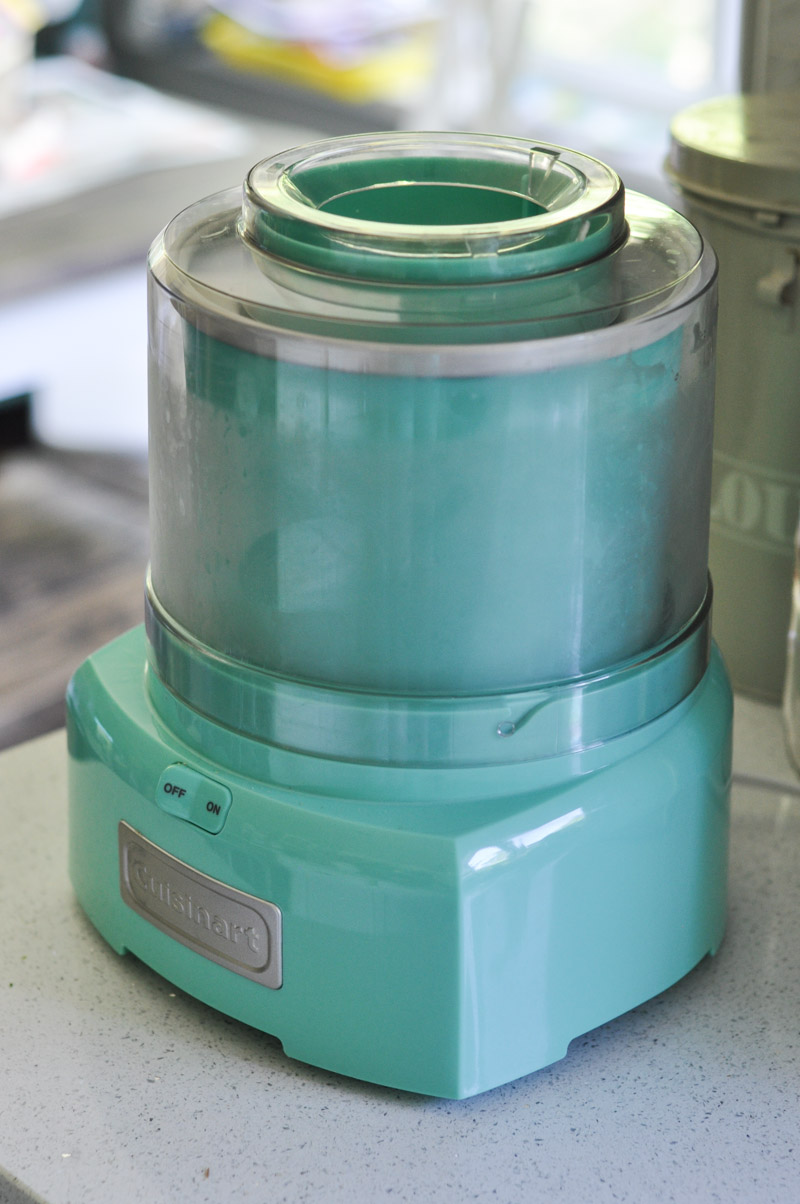 Because we had to wait overnight for the popsicles to freeze, I decided to let the girls have their taste of instant gratification, and we used the remaining cream to make vanilla ice cream.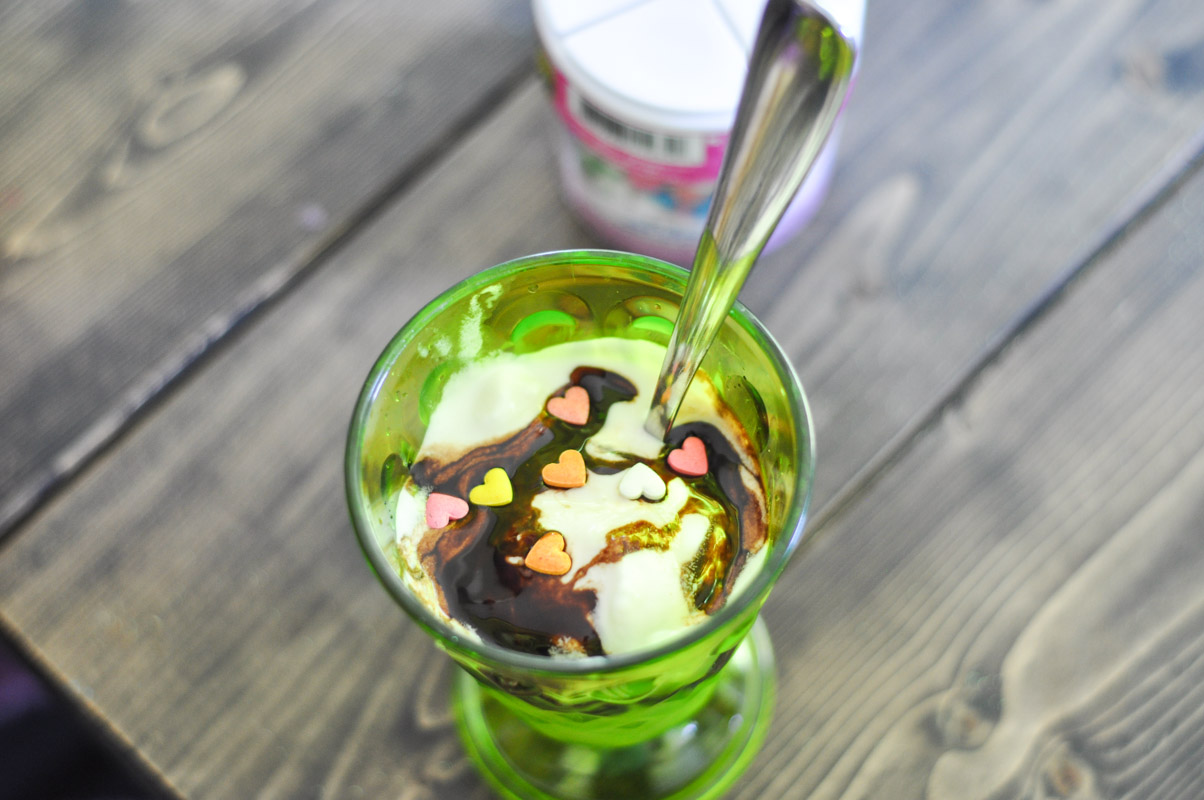 Nothing finishes an ice cream sundae off like heart-shaped sprinkles…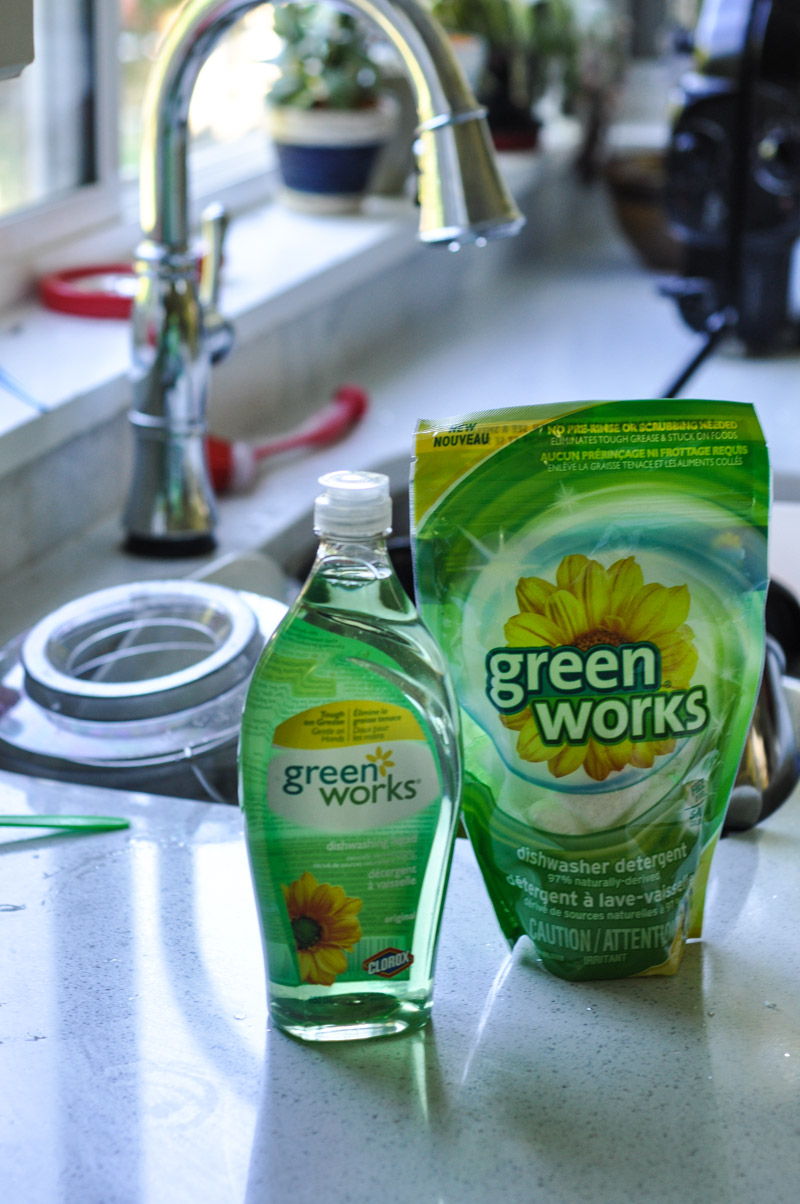 … and nothing signifies a job well done in the kitchen like a sink full of dirty dishes. I do love that GreenWorks makes eco-friendly dishwasher detergent. It's not as easy to find, and regular dishwasher detergent can be full of harsh soaps.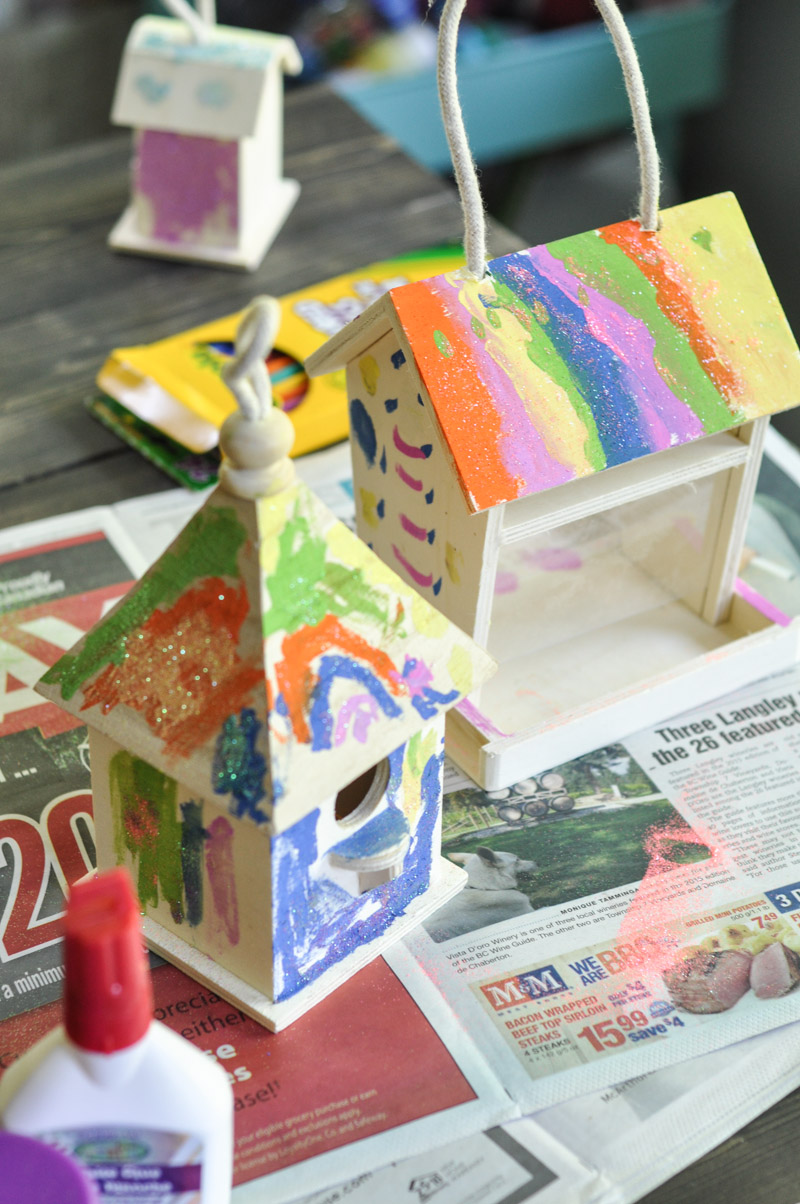 Our sugar-high quickly turned into full-force crafting. Birdhouses and glitter?
Oh yes. I think we have some Liberace birds lurking in our backyard.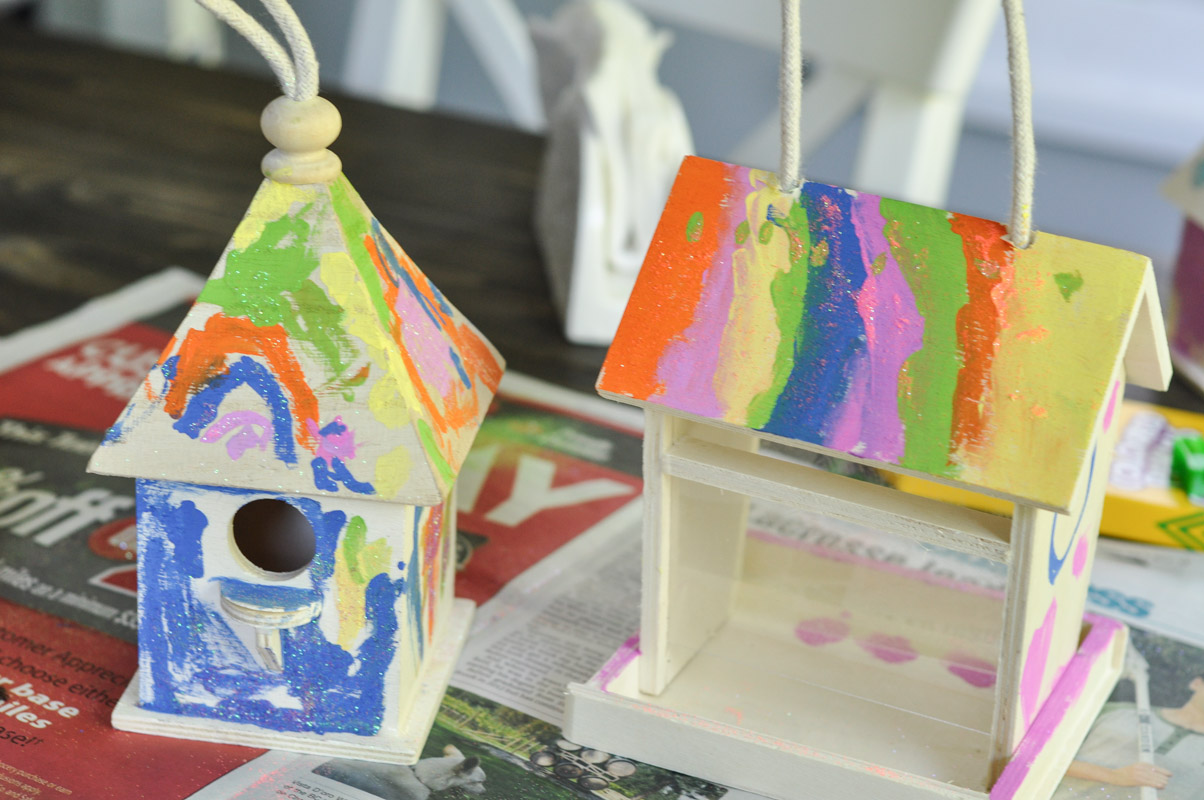 And while glitter is known as the craft supply that keeps on giving (in the form of rogue shiny bits on my face while I'm trying to run errands), I've got the supplies to clean this up!
Keep your house clean and green with the line-up of GreenWorks products! And don't be afraid to make a mess this summer! Head to GreenWork's #GloriousMess page to learn how your summer adventures could be featured on their website! It's about having fun and worrying about the clean up at the end!