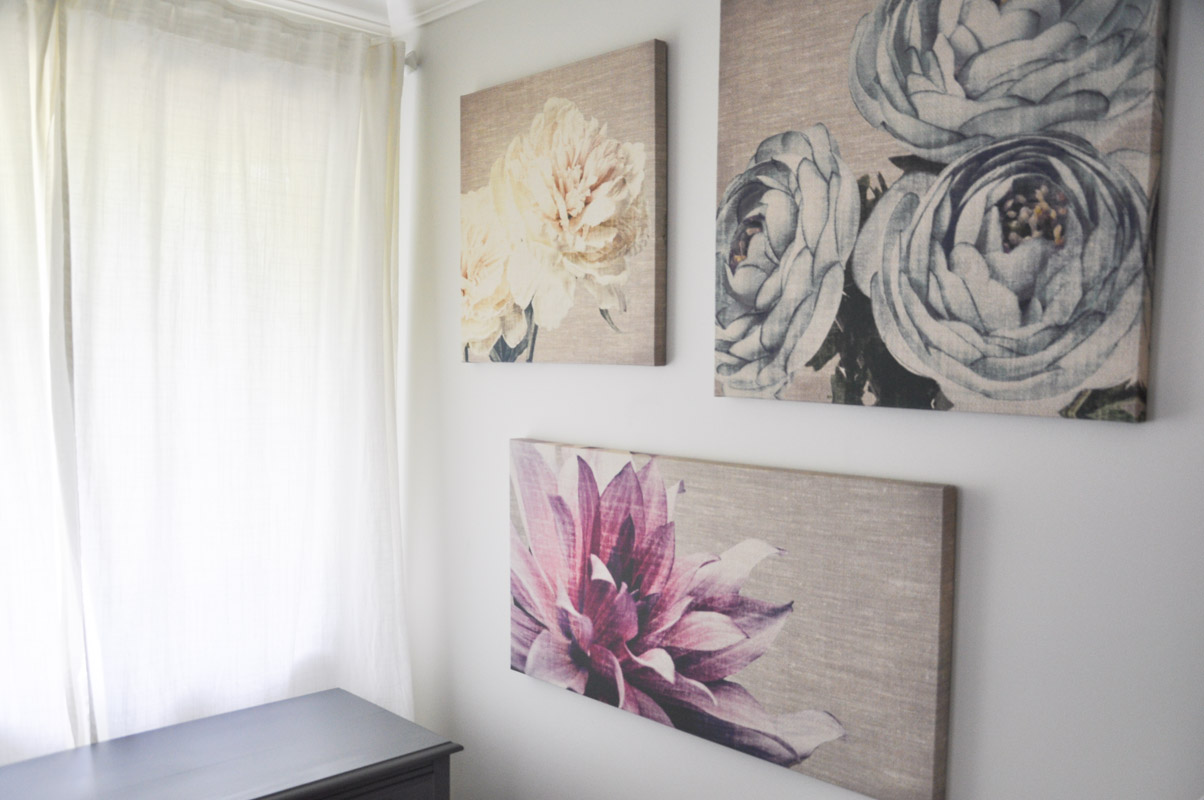 The nook is getting some attention, and it's veering towards the feminine persuasion.
Being a part of the Graham & Brown ambassador team has added a fun new series to the blog. For this project, the theme we were given was "Popsicle". We were asked to look at the inspiration board below and be inspired.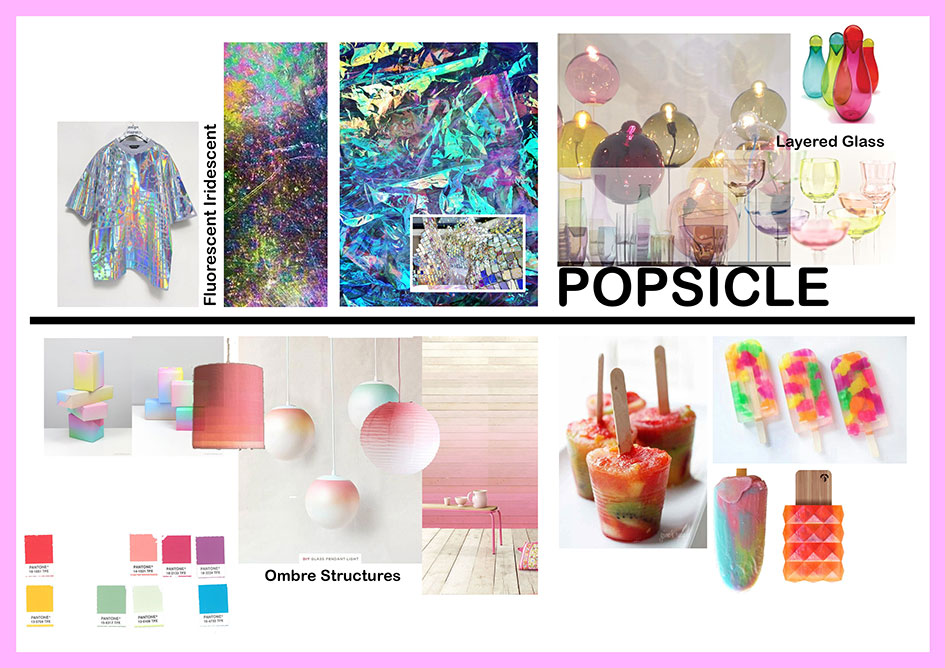 I thought about what kinds of colours worked within that theme, and then I stumbled upon the Harrogate collection of canvases.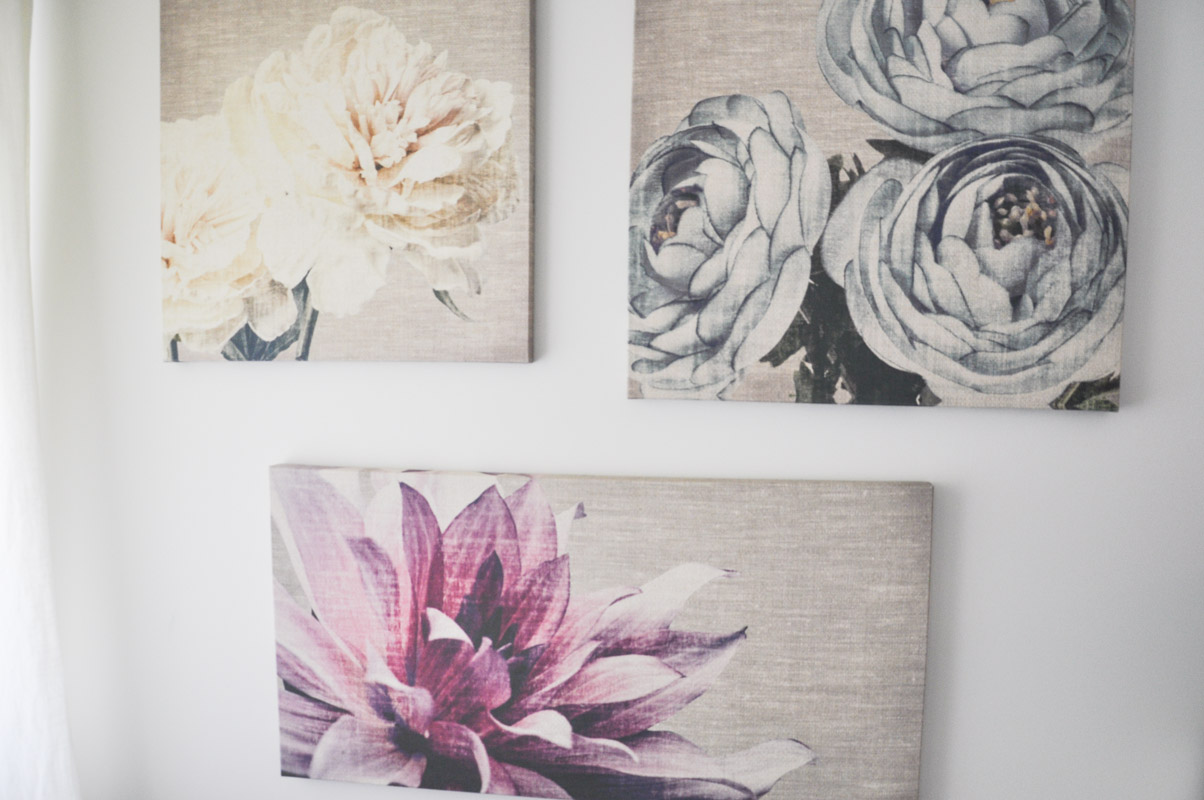 The collection of Cream Petals, Teal Floral Trio, and Pink Petals made an amazing statement on the wall.
I will admit, I waited until Mr. Suburble was out of the house before I hung them. I wanted to put them up and determine just how "floral" our bedroom would be after the addition of the canvases.
And I didn't want comments from any rogue peanut galleries while I was making a decision.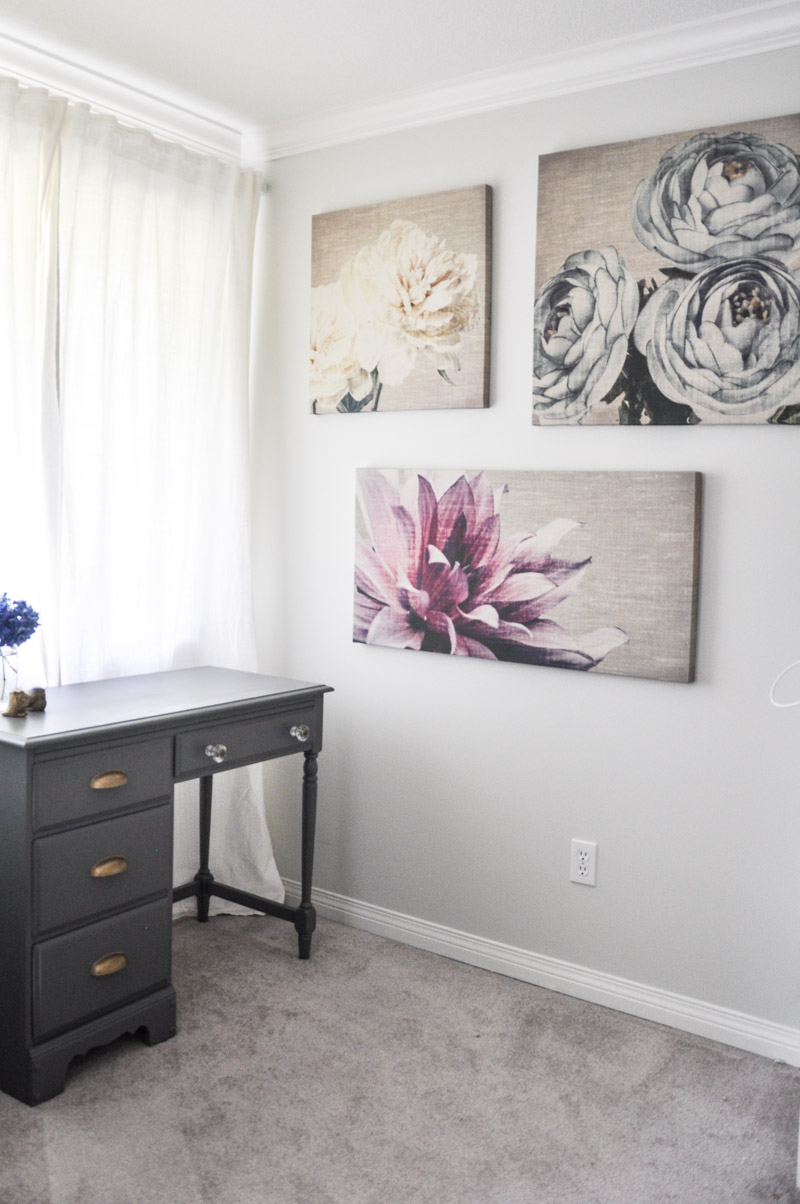 I was immediately smitten with the trio. The canvases are large – which I love – and compliment my newly painted desk beautifully.
I know that I'm lacking a chair, the thrift store/garage sale gods haven't presented one to me yet. I'm keeping an eye out!
Mr. Suburble walked into the room and immediately noticed the almost-finished vignette of the desk and wall art. And instead of making an off-side comment about flowers or pink, he instead said, "It looks great in here!"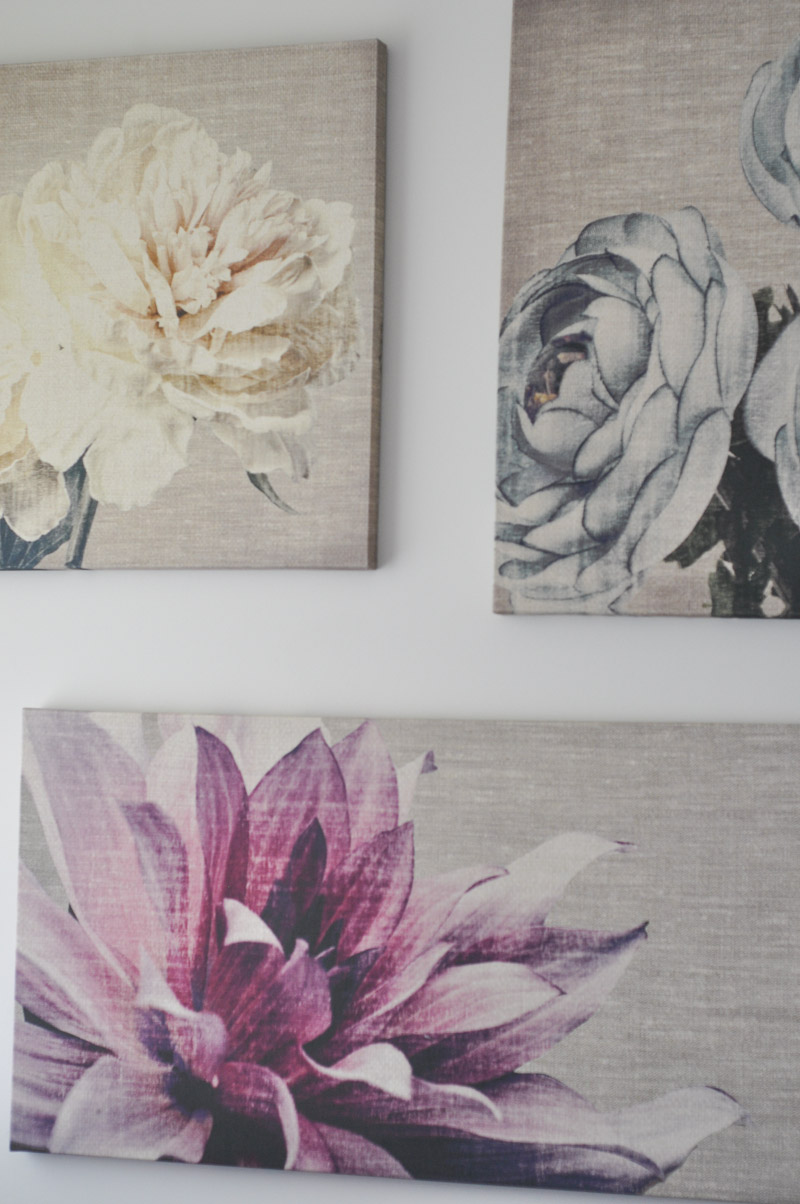 I've written about how pops of pink can liven up a space. I think that the beautiful colours in the Pink Petals canvas really adds life to the mostly-muted colours of the room.
If you remember, across the room is this: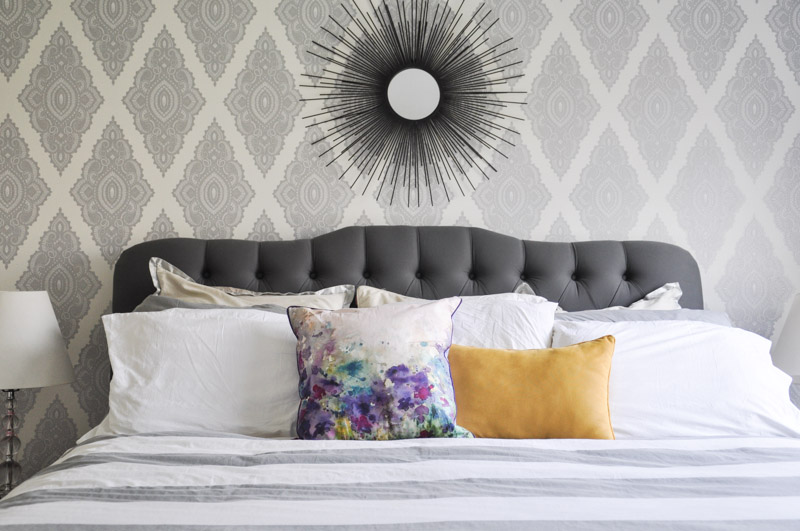 Now, I think there could be more pink.
Maybe a large throw pillow, picking up the fuschia petals in the Meadow pillow? Or perhaps a throw?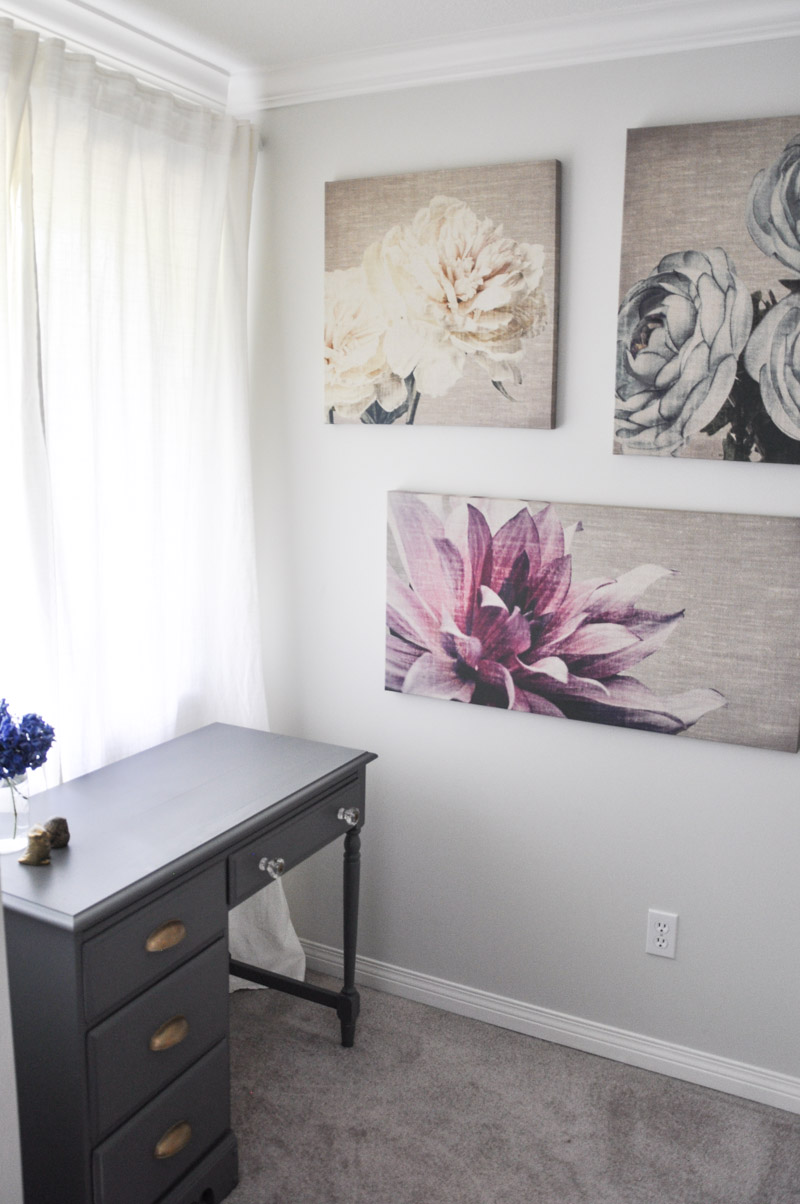 Or perhaps this chair-to-be could have a splash of something bold?
Perhaps a vintage chair in a hue of pink?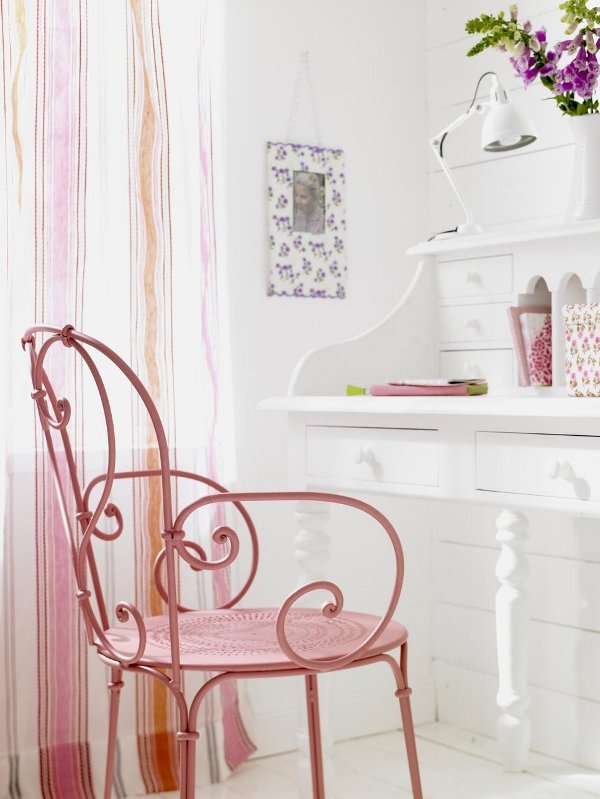 Do you think Mr. Suburble would go for it?
I'm not quite ready to unveil the entire room yet. It's mostly due to some parts of the room that scream "random" and, dare I say it: "ugly".
Like this: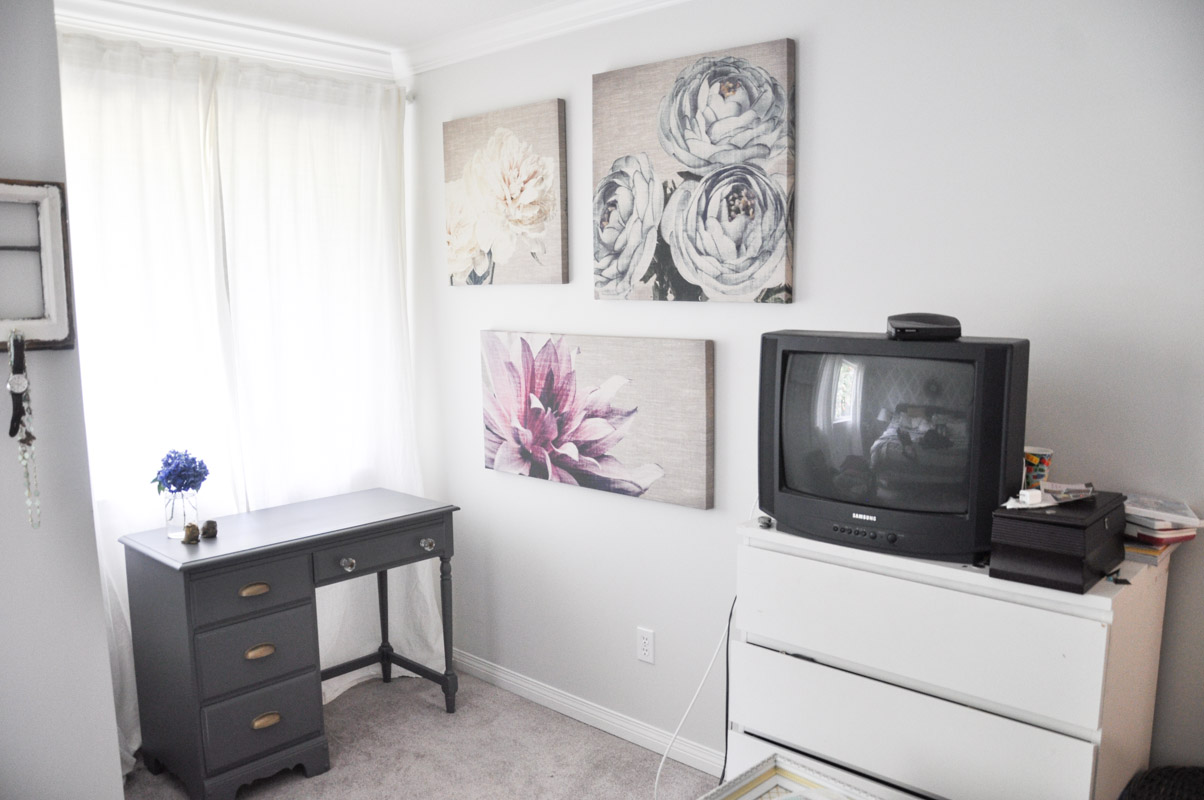 My university days just called.
They want their tube TV and the broken Ikea dresser back, ASAP.
You can have 'em.
But while I'm scouting out the next few new-to-us pieces to join the master bedroom troupe, I'll be sharing our progress on the blog.
We're getting there!
Check out Graham & Brown's amazing wallpaper and accessories and be inspired by the gamut of colour and styles! Also, check out what the fabulous Gemma of The Sweetest Digs did with her take on the "Popsicle" theme: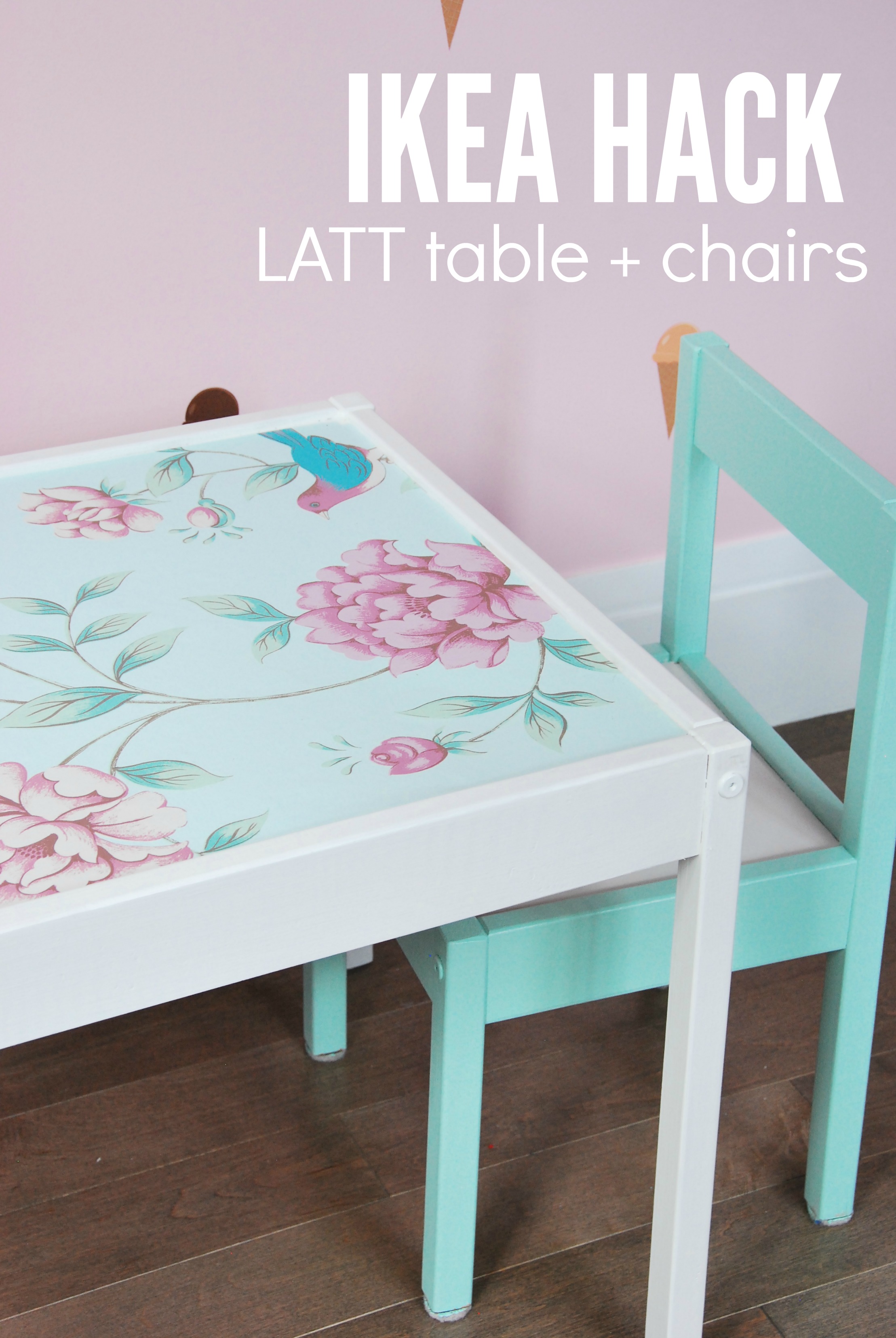 I love it! Well done, Gemma!