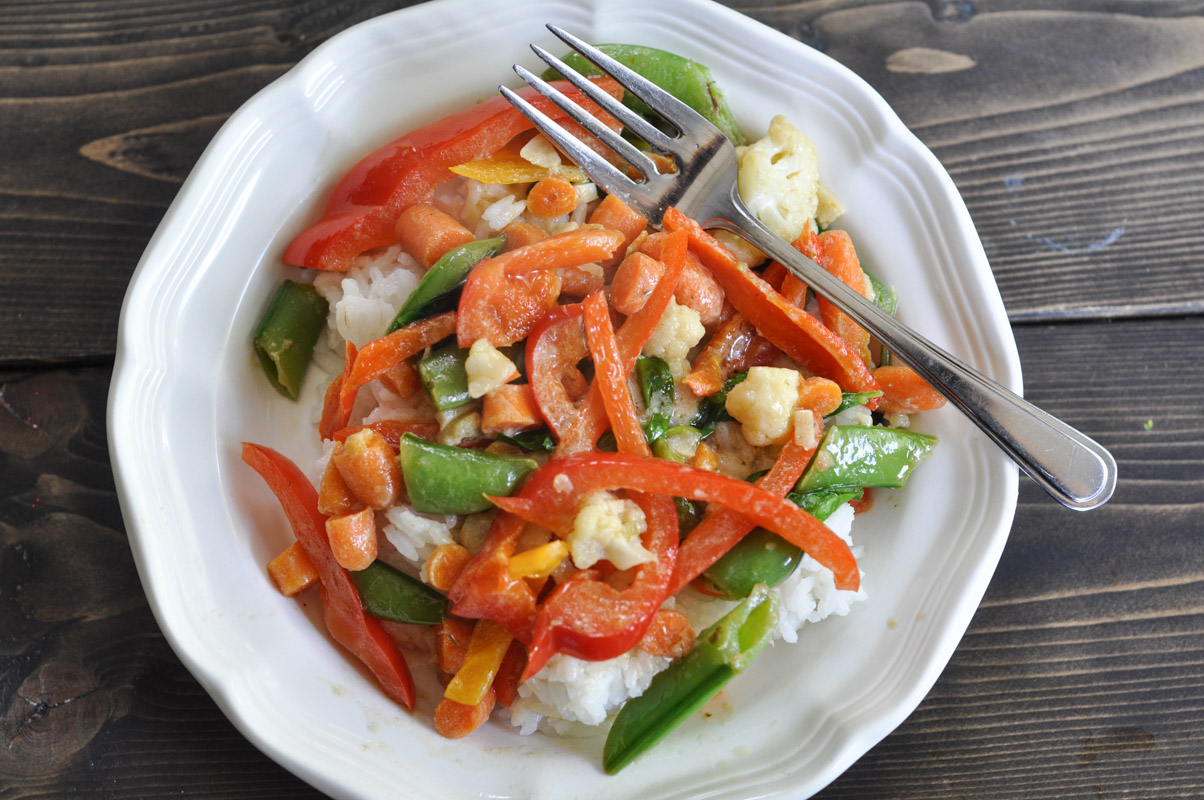 I'm writing this on my back patio, listening to the melodic hum of a generator. A generator that is keeping my fridge alive, as well as occasionally charging a cell phone (helloooo hot spot internet!).
We were caught up in a bit of a windstorm yesterday – as in, leaving thousands upon thousands without power – and as a result, we've been over 24 hours with candlelight and raised eyebrows. Being moderately-okay dry campers, we're surviving.
But I figure there's no reason we have to eat poorly just because nature gave us a whack-and-a-half.
I'm very lucky to have a gas stove. This means that with the flick of a BBQ lighter, I can cook indoors. I crack a window (as my hood fan doesn't work), but for the most part, I'm just down an oven and a dishwasher in the kitchen.
I surveyed what was in the fridge and thought about what I could do to use up the perishables. With grocery stores in our neighbourhood also being without power, it's just easier (and more practical) to eat up what's sitting in my generator-powered fridge.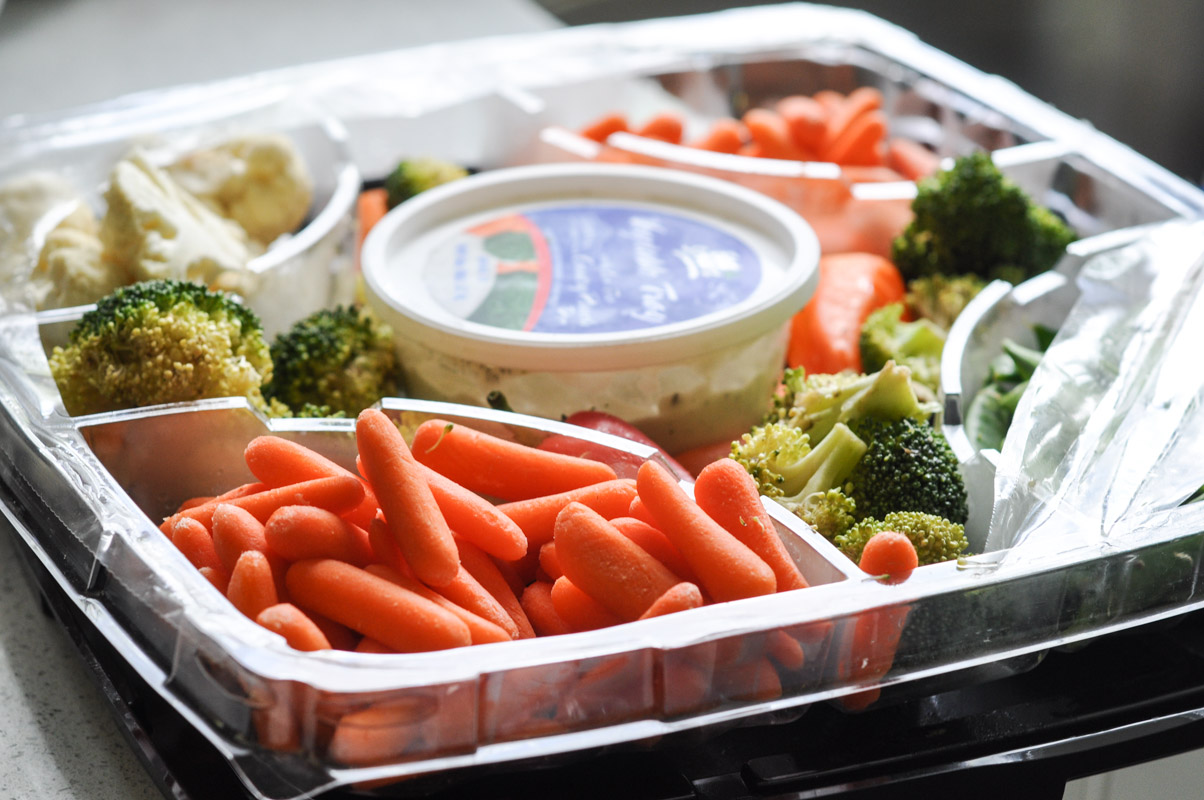 I found a veggie tray. It was half-eaten, but still had some good veg left. I thought, "Well…. It's going to be a whatever-is-in-the-crisper-type-of-meal."
And it was.
I grabbed a few Blue Dragon products: Thai Green Curry Paste, Light Coconut Milk, and Sesame oil, and I got to work.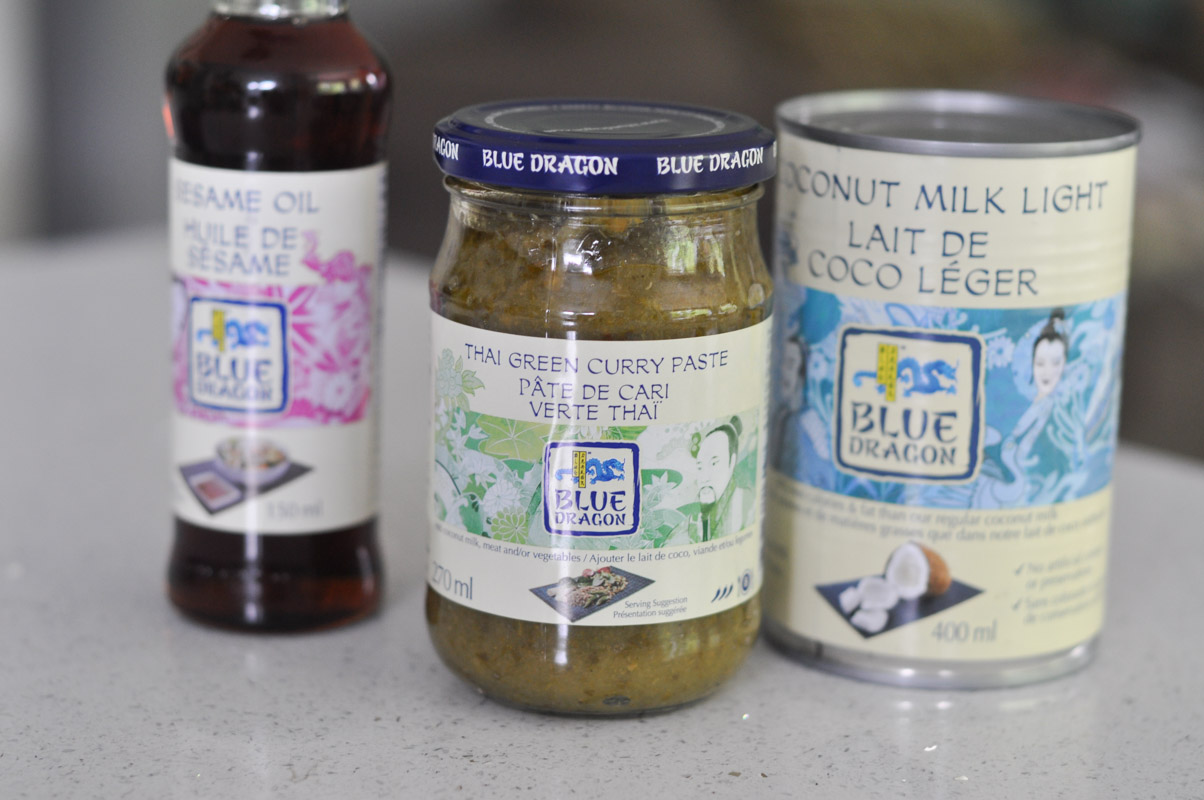 What I love about dishes like these is that there aren't any rules. Do you have cashews in the cupboard? Add 'em in! Do you have a basil plant on the window sill? Grab some of that!
Add more coconut milk to make a saucier-sauce.
Add less if that's your preference.
Add chicken or beef, or keep it veggie, like we did (this was a lunch, so Mr. Suburble was okay with the meatless meal.)
Thai dishes are perfect for quick and easy meals that require you to use up the contents of your refrigerator.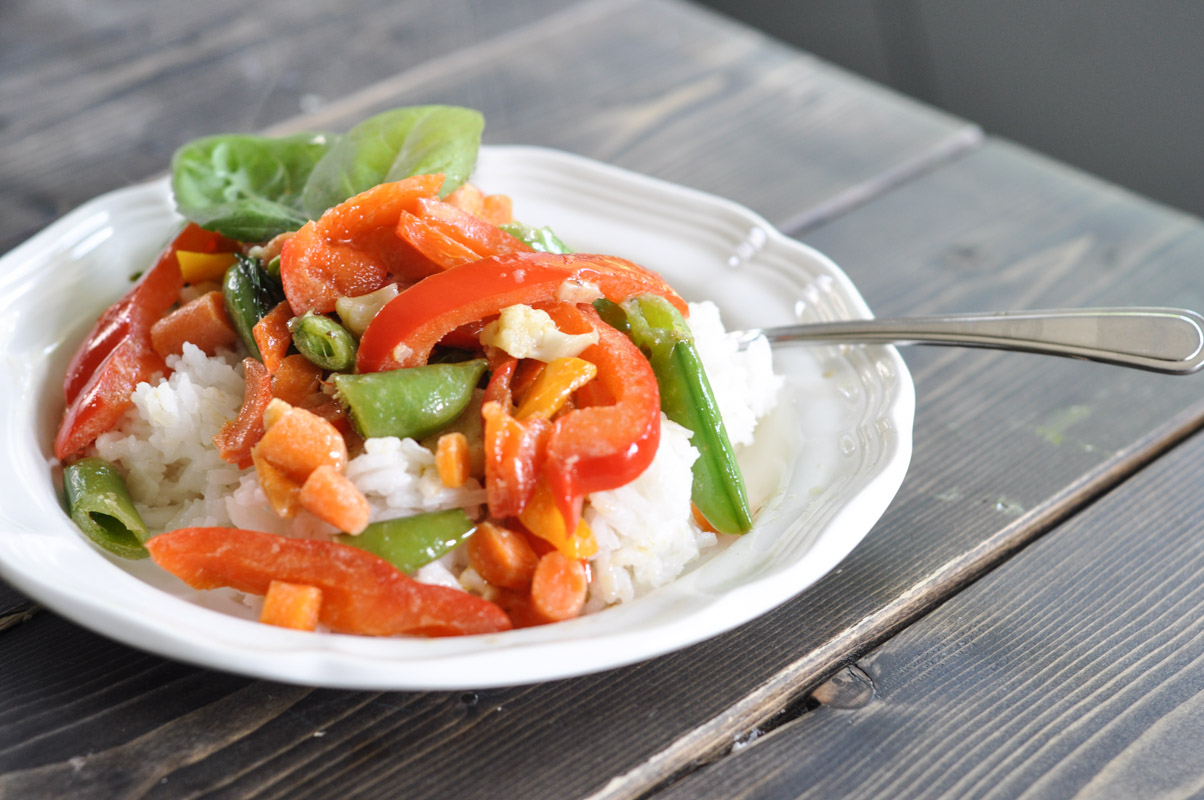 Easy Thai Green Curry Stir Fry – With Whatever's In The Crisper
Ingredients
1/2 can of Blue Dragon Light Coconut Milk
2 TBSP Blue Dragon Sesame Oil
1 TBSP Canola Oil
1 ½ TBSP Blue Dragon Thai Green Curry Paste
Various veggies, all chopped (slice red peppers lengthways)
Garlic, minced
1 TSP sugar
Instructions
Heat both oils over medium heat in a saucepan
Add green curry paste and garlic and sautee until garlic is golden
Add vegetables (leave peas and broccoli until five minutes before dish is done, or they'll overcook) and sautee
Once vegetables are crisp-cooked, add coconut milk slowly until desired consistency
Taste sauce, add sugar as needed
Serve over rice and gobble it up!
https://www.suburble.com/2015/08/easy-thai-green-curry-stir-fry-use-up-whats-in-the-fridge.html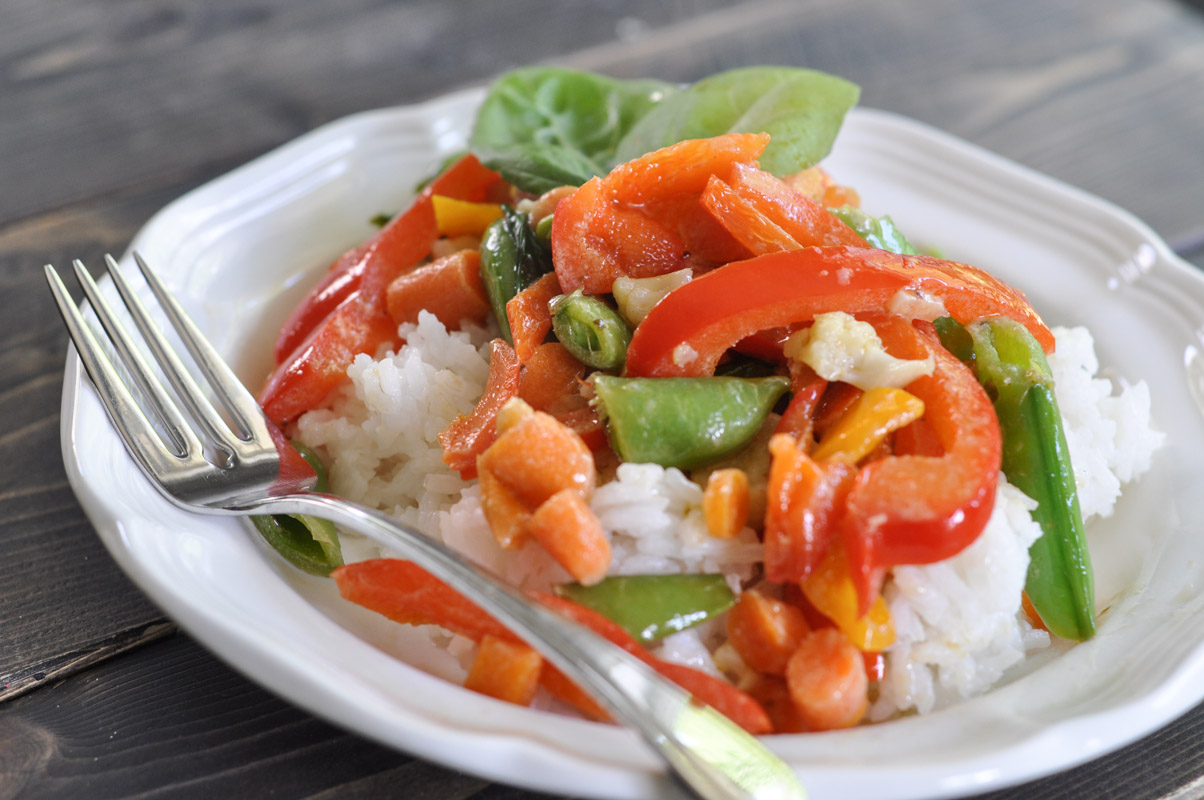 I think it turned out quite yummy. And it looks colourful too.
Who would have guessed that it was just a store-bought veggie tray, some rice and a few cans of Blue Dragon!?!?
And thank goodness for gas stoves and generators. My current sanity is very much relying on the existence of those two things.
Looking for more spicy recipes? Visit Blue Dragon on their website, their Facebook page, or onTwitter!
I am part of the Blue Dragon Canada ambassador program and I receive special perks as part of my affiliation with this group. The opinions on this blog are my own.