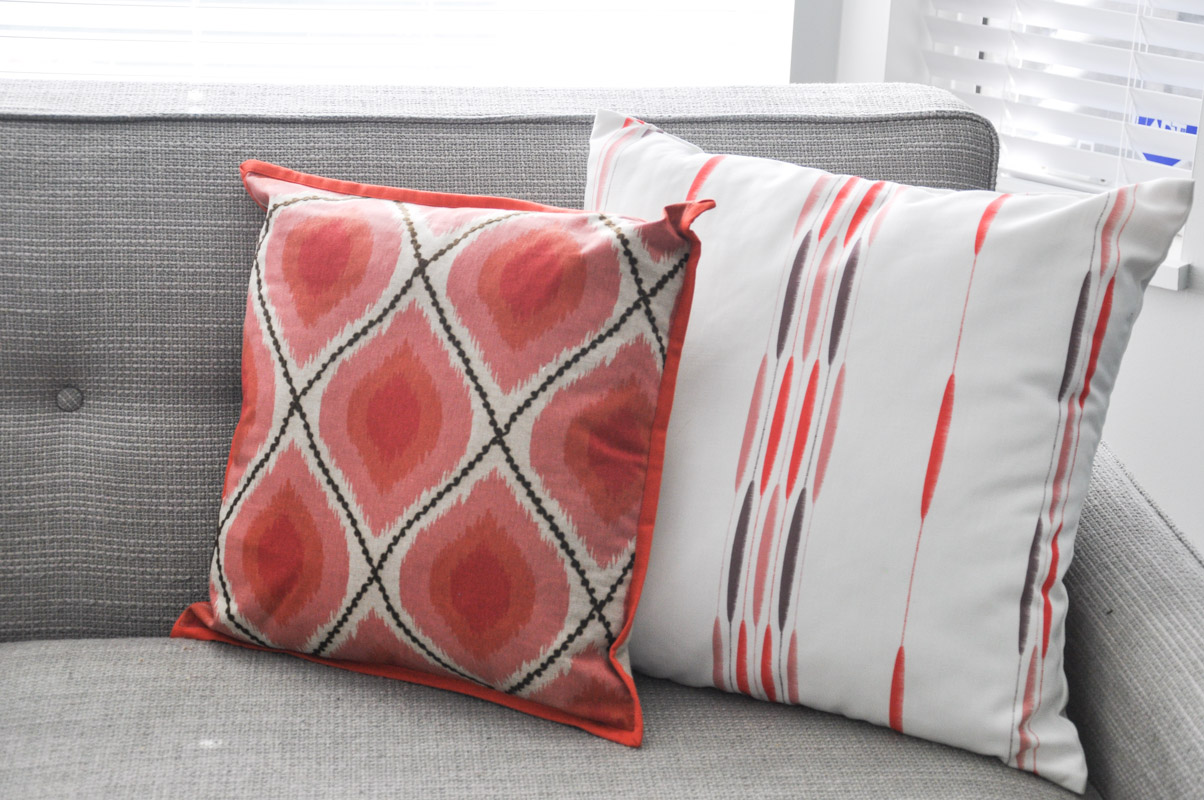 When I set these pillows onto the couch, I wondered if Mr. Suburble was going to say anything about the colour.
I've already written about my love for pink and blue…. and while coral isn't exactly pink… it's pretty close.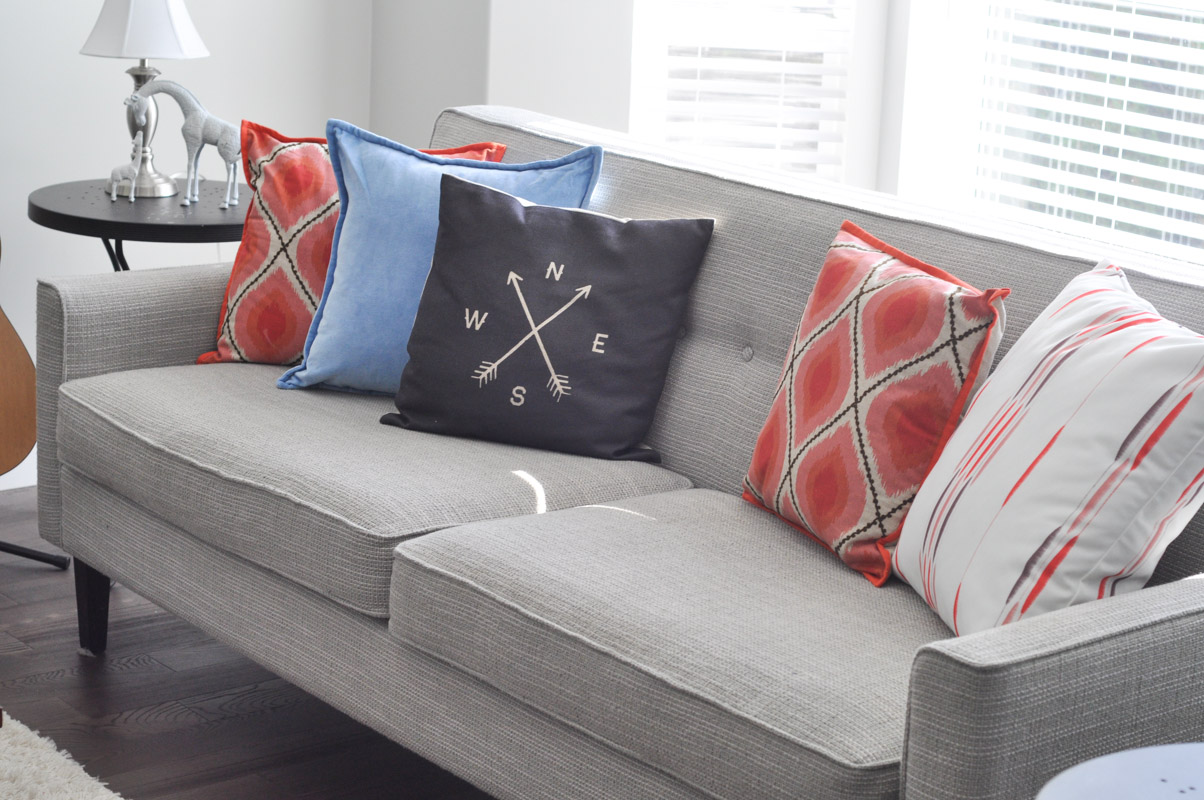 I arranged the new pillows – the coral ikat, the stripe, and the sky blue – onto the couch with my terribly inaccurate compass pillow. Immediately, I loved the look.
Originally I had a menagerie of hand-me-downs: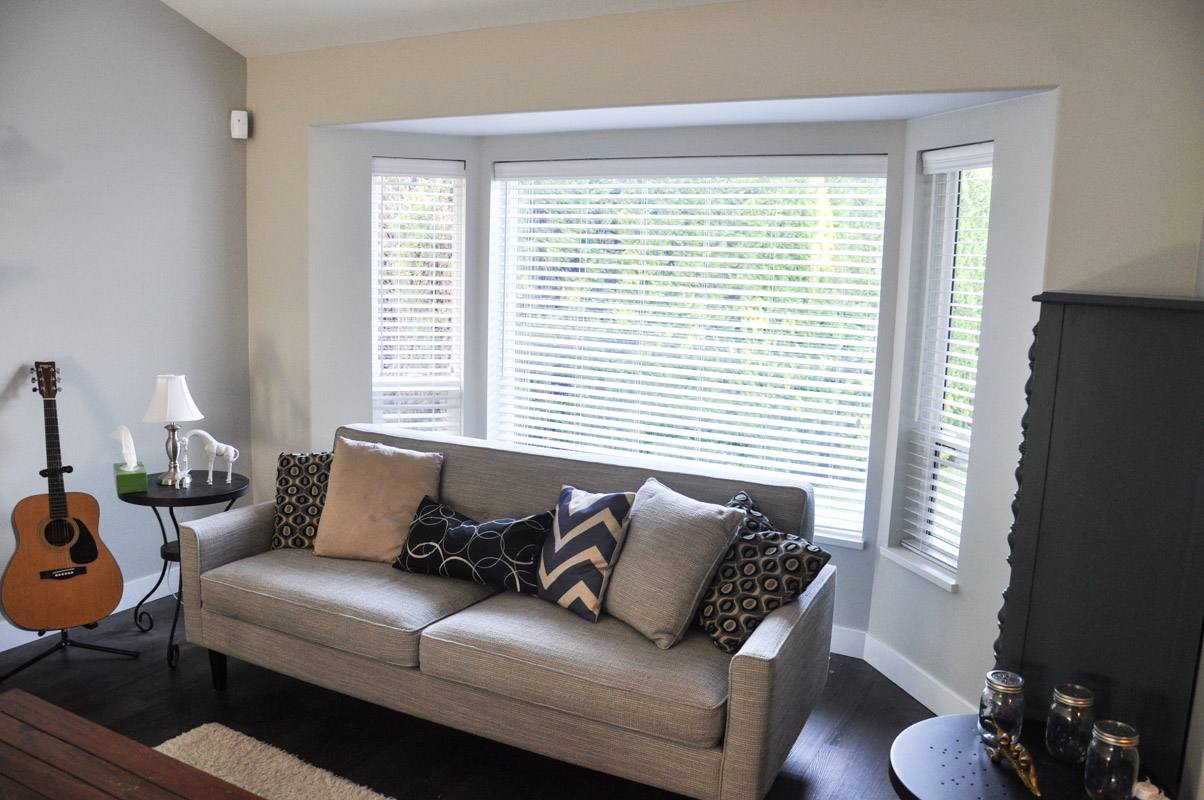 The lighting in this photo doesn't help. But neither does the mish-mash of randomness there.
Oh, a silky pillow from my bedroom-of-10-years-ago? Cool.
Some heavily tapestried black and white pillows that came with the couch? Alright.
What is that circle pillow? I don't know.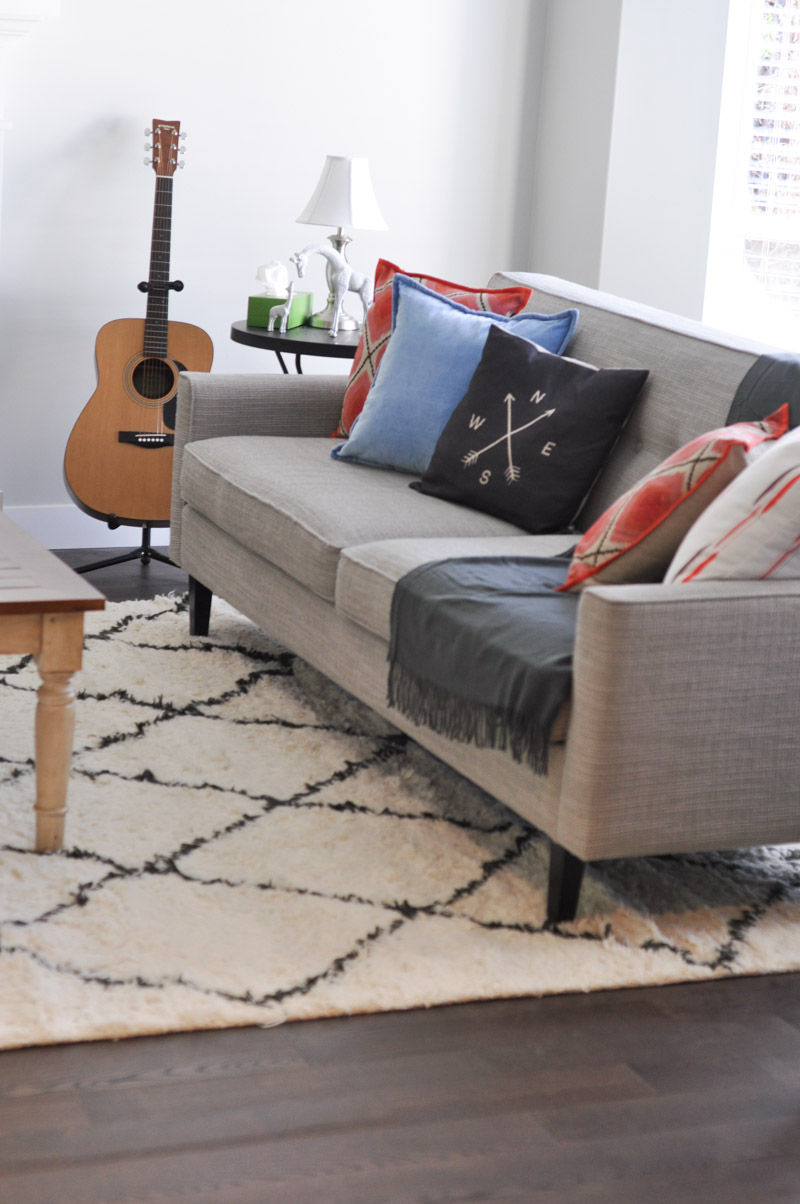 Hooray for colour and appropriate sizing!
And as for Mr. Suburble's opinion?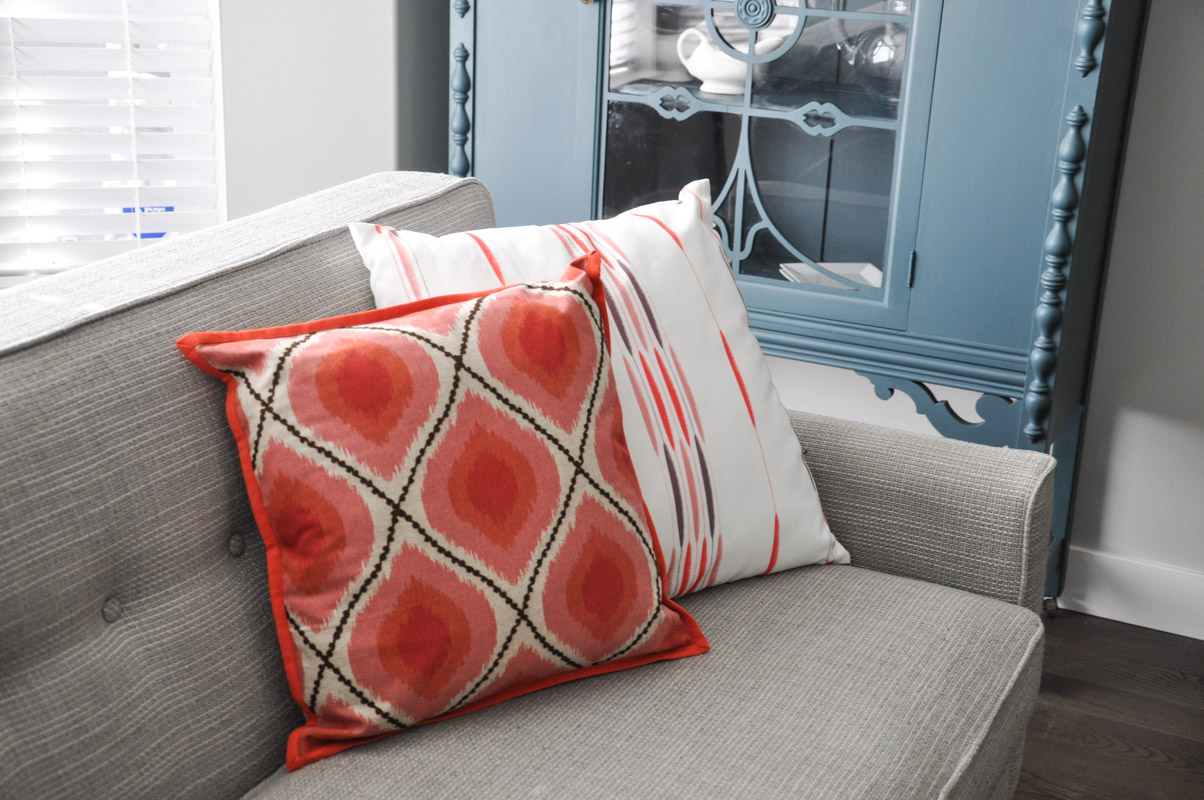 He said, "Oh, those look different."
"Do you mind the pink at all?"
"Oh you know me. I don't have an eye for style."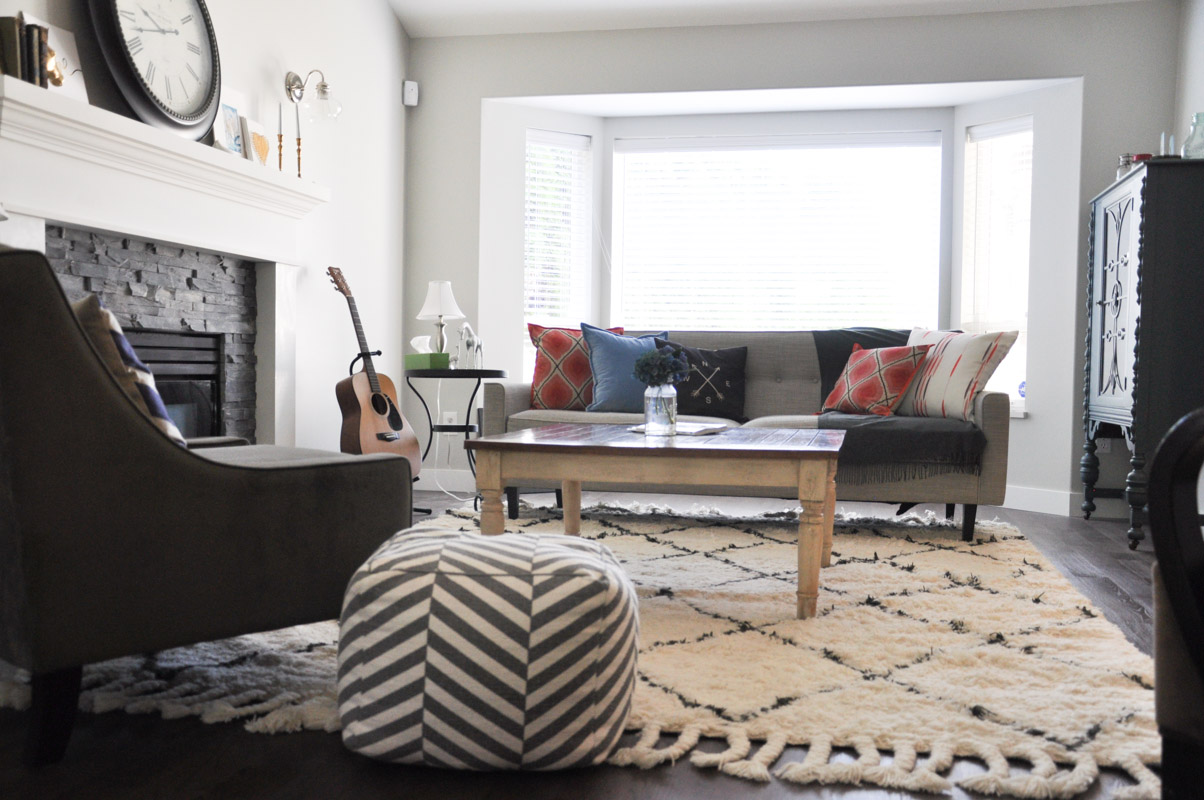 Well then, that is GREAT news. Carte blanche on the colours, and I'm a happy gal.
Pillow Central – the fabulous company who sells these throw pillows – wants to give a Suburble reader a chance to freshen up their living room. Or jazz up the bed spread. Or even add some colour to the patio set!
One lucky reader will win a $100 credit to PillowCentral.com, to spend however your little heart desires!
Enter in the Rafflecopter below – and good luck!
Giveaway will run until 11:59pm on Saturday, August 29th. Void where prohibited. Pillow Central is responsible for prize fulfillment.