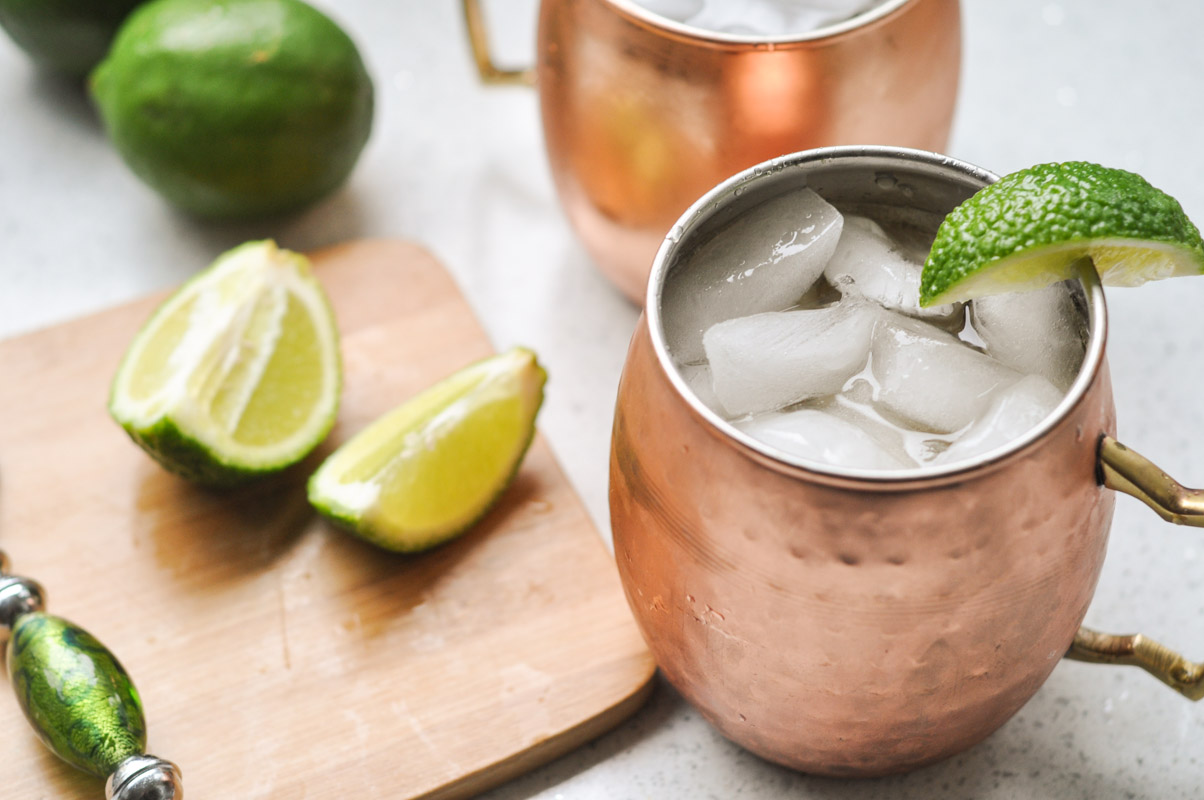 Ever since I laid eyes on a Moscow Mule mug, I knew that I wanted one.
Aside from the fact that is it metallic, and I have a hopeless distraction for all-things-that-are-shiny, I also loved the squat shape of the mug. It looks cozy. Is that even possible?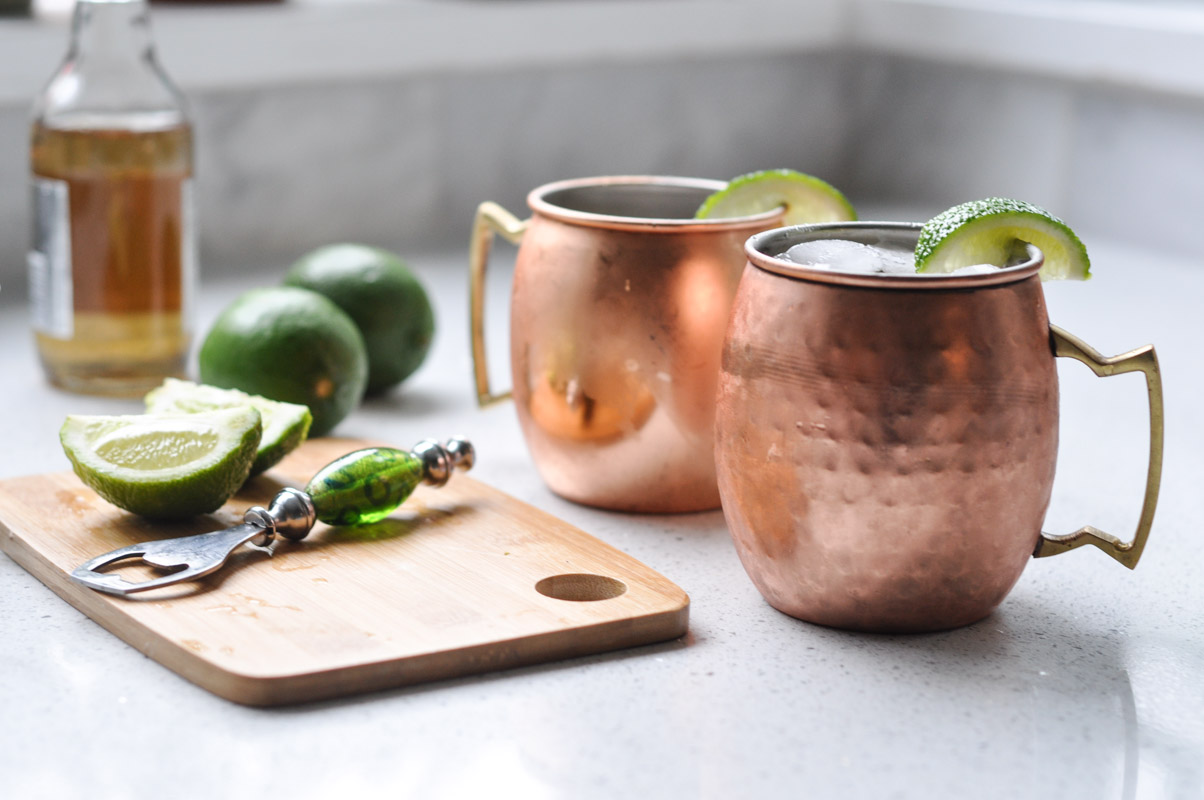 I bought my first copper mug on one of those "Hell, I deserve this!" shopping trips that usually happen after a week where the children are driving you crazy and the husband sees your wild eyes and says, "Just go out for a bit. Get a coffee. Have a break."
I wandered into Pier 1, and walked out with a hammered copper beauty.
I was quite pleased with myself.
A year went by and I used the mug for everything but an actual Moscow Mule. I made my cocktails in it. I sipped bubbly water from it. But I didn't even consider using it for its intention.
The mug gets almost instantly cold as soon as the ice and drink fill it. This gives a sensation of a very chilly drink. The Moscow Mule cocktail was created in the 40s , and became hugely popular in the 50s, with its origin being the Cock and Bull pub on the Sunset Strip in Hollywood.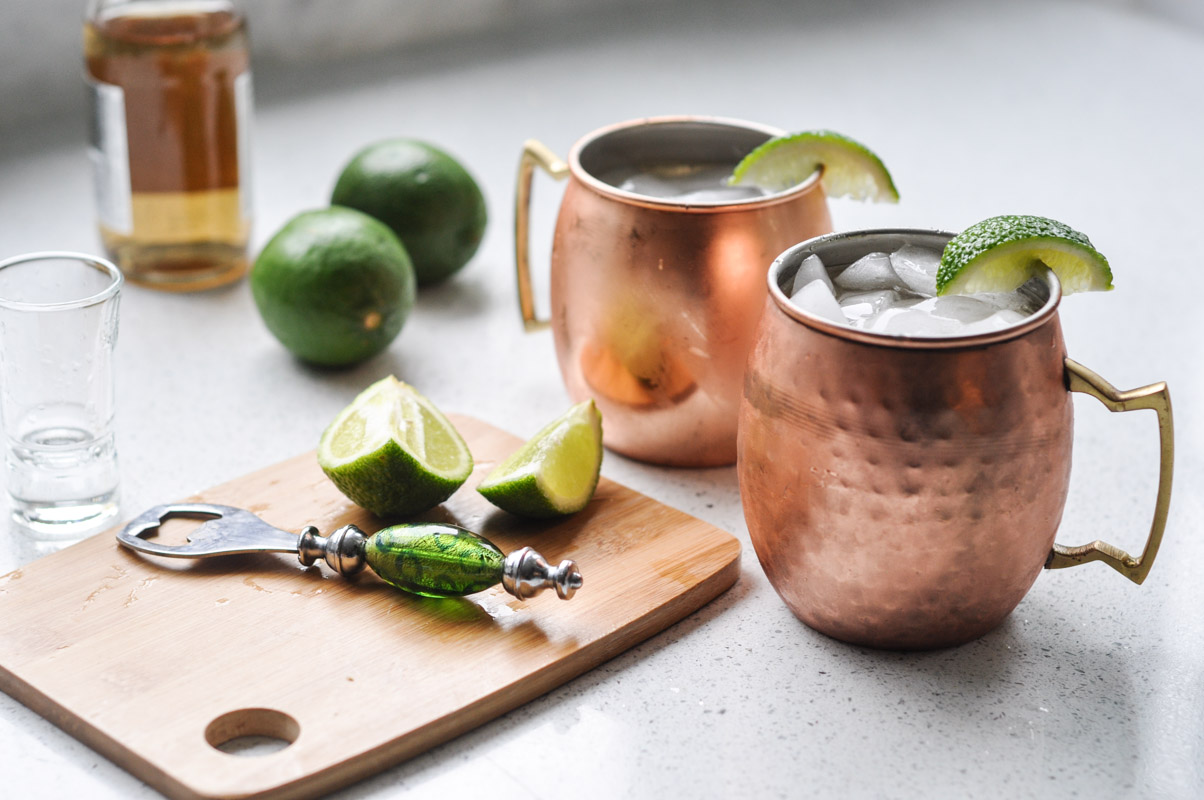 Mr. Suburble got me a second Mule mug from Indigo this summer. I looked at my two mugs and felt a bit silly. Shouldn't I at least TRY the signature drink that was their claim to fame?
A Moscow Mule has only three ingredients: vodka, ginger beer, and lime.
The internet has different ratios for this drink, but I did some experimenting, and this is how I like it.
Fill your mug or glasss with ice. Mix two ounces vodka with 250 ml (or a cup) of ginger beer. Add about a tbsp (or two wedges' worth) of lime juice to the mix. Garnish with a lime. Now go be fabulous.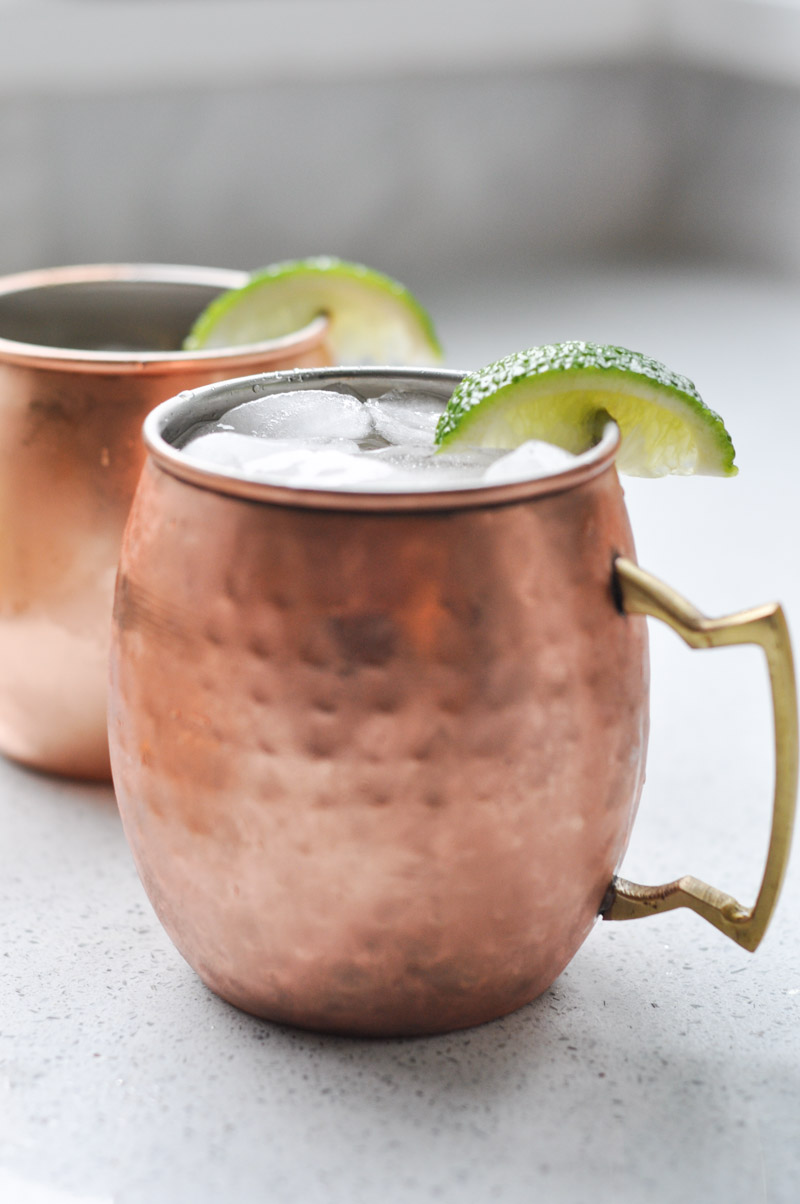 I was surprised at how much I liked this drink. I sipped on it while I made dinner. I made Mr. Suburble try it when he walked in the room.
We both agreed: surprisingly delicious.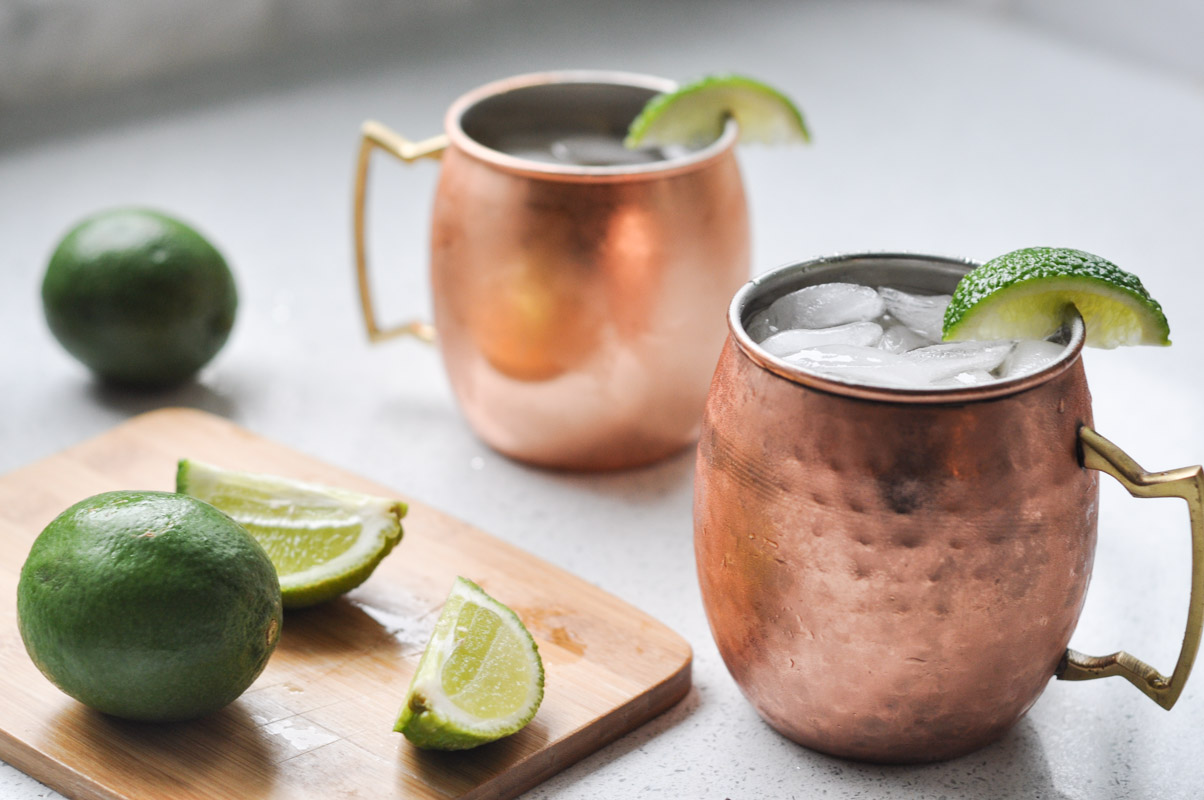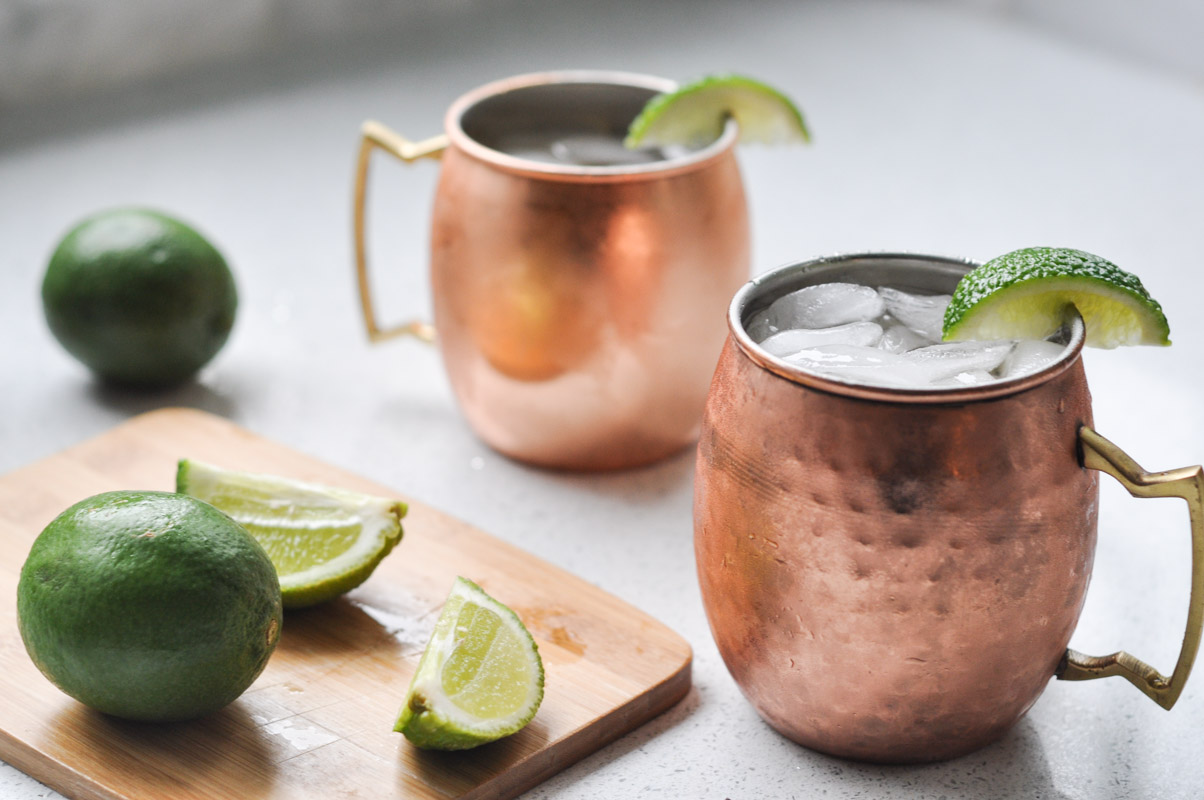 I don't know that I needed another excuse to add to the copper mug collection in my cupboard…. but what if we're having a dinner and I want to make a round of Moscow Mules for everyone?
I might have to make a couple of additions to my Christmas list.